Soft skills are those skills that aid individuals in navigating their environment smoothly.  It is used to complement hard skills to perform efficiently and achieve desired goals.
Soft skills are also known as behavioral and personality traits because these are not related to the know-how and skills you develop, but the behavior one displays in different situations. Besides hard skills, the hiring managers are always on the look-out for soft skills because these interpersonal and communication skills display an individual's approach towards other individuals and their relationships in personal and of course professional life.
Soft skills provide a competitive edge to the user and are often considered valuable selling points. These cannot be proven and are impossible to quantify. One of the main reasons these skills are revered is because they help to develop and maintain human connections, build relationships, create opportunities for growth and advancement and achieve visibility.
Importance of soft skills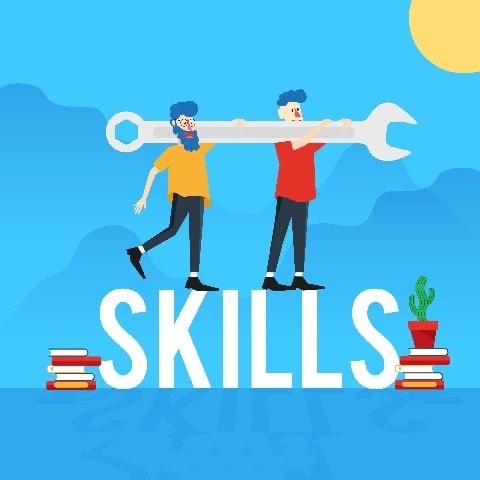 Soft skills are sometimes considered even more important than hard skills because of the following reasons
Soft skill is a desired skill during interviews and resume-writing because if every candidate has almost the same hard skills then ultimately it is the soft skills that tilt the balance in their favour
Open and effective communication is a necessity in a job where an employee can express his thoughts in a precise and clear manner and also understand what others are trying to communicate by listening effectively. The importance of soft skill is that it makes it possible to have effective communication
The importance of soft skills is that it is considered transferrable across industries and careers. It is essential to keep your resume updated so that hiring managers can reflect upon the relevant soft skills in your resume
One of the importance of soft skills is that most of the soft skills are inter-related, and during interviews, one can easily weave one into another which an applicant finds relevant then.
Soft skills become part of a person's personality and are often considered marketable that enable in getting the desired job
Improving your soft skills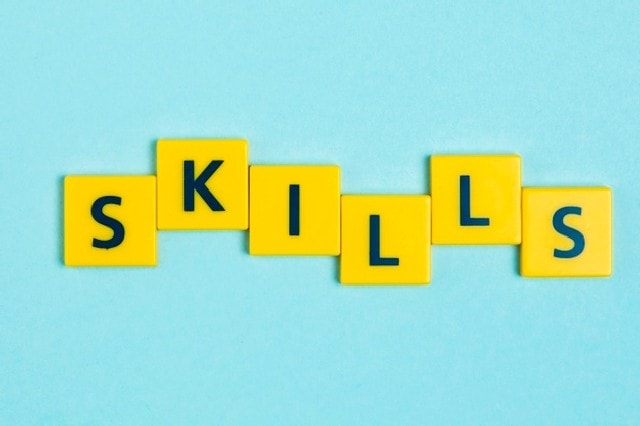 It is possible to improve the soft skills in the following ways –
1. Pick a specific soft skill and practice
The practice is what makes it perfect, and so is the case with soft skills. Yes, several of the soft skills are ingrained, but others can be acquired. The common factor with them is that all of them can be improved with time if a person is diligent and consistent in his efforts.
Pick a soft skill and make it a routine habit by regularly practicing if you are looking for ways to improve your soft skills.
2. Observe and mimic
A person comes across several professionals that inspire with their vigilance, strength, and demeanor. Observe and later try to imitate them in the privacy of your home of you are looking for ways to boost your soft skills.
It then becomes easy to integrate and develop soft skills by observing the practices of others
3. Set measurable goals
Identify the areas which need improvement so that it can highlight your strengths if you are looking for ways to boost and improve your soft skills. Set a particular goal and make sure it is measurable so that you can achieve it.
4. Prioritize your soft skills
Yes, almost all soft skills are essential but you cannot say when asked that you have lots of soft skills. An applicant must know about the various soft skills he has and prioritizes them as per the situation or demand if he is looking for ways to improve his soft skills.
5. Find resources to help in learning
The desire to improve your soft skills is essential and of course the first step towards personal betterment, but you need to find the necessary resources that will help you in learning if you are looking for ways to improve your soft skills.
Online classes, books, counseling, and podcasts are some of the resources that can act as a guiding force in your endeavors. Remember some resources are free and some are available at a cost so make the necessary adjustments as per your requirements and your pockets.
Most wanted soft skills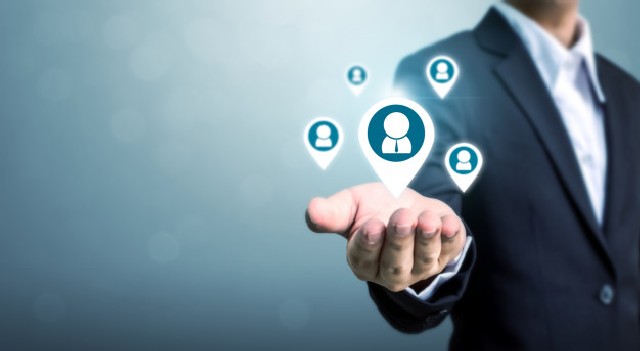 Soft skills are always useful, and it has become necessary to highlight them in your resume if you want to stay ahead of your competitors. Some of the most wanted soft skills are as follows-
1. Communication skills
Good communication skills are one of the most-needed qualities that an employer looks for in a potential employee. It aids in both personal and professional life because when a person can communicate his thoughts effectively, he can be assured of results as soon as possible.
It is the communication skills that set the tone for how other employees are going to perceive you. It boosts confidence, builds the relationship and helps in clear and precise expression. This category refers to communication with every single person connected with the workplace like partners, employers, vendors, other employees, customers, clients, and colleagues.
This important soft skill includes
Active listening
Conflict resolution
Written communication
Storytelling
Public speaking
Persuasion
Empathizing
Non-verbal communication skills
Negotiation skills
Presentation skills
Speaking skills
2. Work ethics
One of the innate work skills that you can come across is work ethics. Some of the soft skills that are included in this broader category are-
Persistence
Punctuality
Etiquettes
Competitiveness
Time management
Integrity
Perseverance
Organized
Focussed
Attention to detail
Work ethics is one of those skills that people are born with and hone with time because of the environment and surroundings in which they live. Suppose a boy grows up in a household where such skills are part of their life then the values are automatically ingrained in him through every member in the family and the surroundings which encourage such thinking.
This skill category is about an employee carrying out his responsibilities in a firm with honesty and integrity. It is the ability of an individual to complete all the given tasks on time and that too diligently.
3. Leadership skills
This skill set is one of the most in-demand and popular sets of skills that are vied openly by all the employers in every sector. The human resource department is on the look-out for applicants that show leadership skills as these can prove a blessing in the long-run.
The potential workforce with such skills are valuable for other positions like
Drafting motivation strategies
Decision making
Team management
Drafting delegation strategies
Conflict management & resolution
Such employees are self-reliant and are good team builders. More importantly, they have the potential to grow as a decision-maker and lead a team. People with leadership skills can keep aside their point-of-view, conflicts, and bias and handle projects effectively for the good of the company.
4. Problem-solving skills
Problems and issues are an integral part of every industry. Employers value people who can resolve problems quickly, efficiently and effectively. They do not want criers in their organization who will hit the panic button as soon as something goes wrong.
An essential facet of a problem-solver is his ability to think on his feet, navigating unexpected challenges and finding a viable solution with the drop of a hat. Some of the related problem-solving soft skills are
Risk management
Research
Teamwork
Creativity
5. Time management
Time is money is an important saying, and it is applicable in almost every sector of the world. The work never ends, and you need someone with time management abilities so that projects can be completed and delivered to the clients on time.
Using time wisely increases productivity and ultimately saves money, and this is why it is a looked-for soft skill. Some related soft skills with time management are as follows-
Delegation
Prioritizing
Focus
Planning
Control
Goal management
Goal setting
6. Adaptability
The workplace is like a beehive with lots of individuals belonging to a different set of beliefs working together. Being open-minded and adaptable is a soft skill that every employer is looking for as it helps employees to embrace differences and move forward with the flow.
Things will never go as planned, and if an employee is flexible, he will adapt to every situation with grace and try to find alternative solutions. You can feel the wind of change every time you turn around, and it is this soft skill that helps employers and employees to meet new challenges head-on.
To be adaptable, a person has to embrace these soft skills
Open-minded
Optimistic
Calm and collected
Consistency
Flexibility
7. Teamwork
Working in a team and effective communication within it is one of the requisites in most organizations especially in careers like client servicing, event management, and market research. Some of the soft skills that are included in its broader category are
Interpersonal skills
Social skills
Networking skills
Empathetic
Collaborative
Team player
Influential
Able to deal with different and difficult personalities
Employers are keen on hiring applicants that can attend meetings, team projects and collaborative events with ease.
8. Critical thinking
Some of the related critical thinking skills are
Logical thinking
Innovation
Desire to learn
Artistic sense
Problem-solving
Analytical thinking
Critical observing
Critical thinking is a soft skill that deals in observation and analyzing of data and information. It involves several processes like research findings, observable phenomenon, and evaluation of facts, statistics and trustable data to draw a meaningful conclusion and offer reasonable judgment.
9. Creativity
Creativity is a desired soft skill in several sectors and in a broader sense includes several other technical and soft skills like
Taking calculated risks
Open-mindedness
Curiosity
Desire to learn
Naturally curious employees can easily improve processes and find numerous ways to develop new and enhance exiting tasks. They use their open-mindedness and creativity to explore exciting avenues in almost all sectors.
Liked this post? Check out the complete series on Skills