Often the skills that are required to deal with people or manage people is known as people skills or soft skills or also termed as interpersonal skills. Interpersonal skills are essential when employers are hiring and are used as a criterion to evaluate candidates regardless of the job.
It is very crucial to have excellent interpersonal skills to get along with superiors or seniors or coworkers and even external stakeholders like vendors and customers.
What are Interpersonal Skills?
They are also called as employability skills where in the world employability is to suggest the importance of those skills. Emotional intelligence is one of the important factors for defining interpersonal skills since both of them are related to each other.
It is group up of traits communication social graces friendliness, language, optimism, and personal habits which are used to characterize the relationship between the people we interact and us.
Following are a few examples of interpersonal skills:
#1 Communication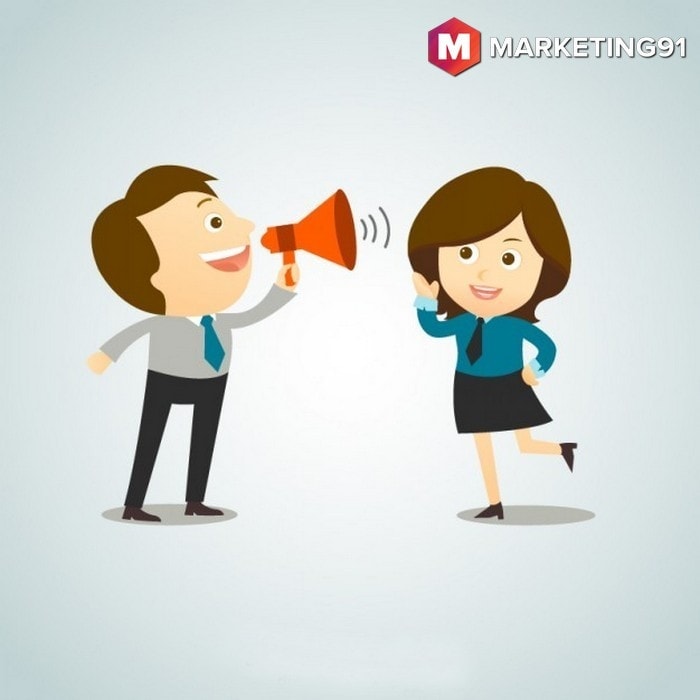 This is one of the most important interpersonal skills that is required in any and every job. The person can be working in any industry and any sector but clear, communication is something that is a basic requirement.
The person should be able to communicate effectively and clearly with the use of both verbal and nonverbal communication. Sometimes the person may also be required to have good public speaking skills.
Communication as an interpersonal skill is useful for any person to develop relations both business and beyond with any other person, employer, senior, colleagues, or even competitors.
Communication is classified into the following types:
#1. Verbal communication:
Verbal communications include both the part where you talk and how you discover and receive the talk. Jobs like a sales job, teaching job, motivational speaker are few of the jobs which require communication as an important interpersonal skill.
A person with good verbal communication is highly valued by many employers.
Verbal communication and businesses include but is not limited to:
Communicating with supervisors about an appropriate course of action.
Providing feedback to the employer for colleagues.
Showing interest in others and inquiring about them.
Communicating calmly in spite of being stressed out.
Training juniors.
Asking for clarification from the customers.
In order to stimulate dialogue asking open-ended questions.
Promoting a product or service.
#2 Nonverbal communication:
This refers to the expressions of gestures, even tone of voice or body language, eye contact, posture, and other similar ways in which people communicate without the use of verbal communication. Nonverbal communication is very important in interpersonal skills, especially when practicing for an interview or a meeting.
A presenter in a meeting has to pay attention to is not only verbal gestures but also nonverbal expressions. More often than not, people tend to forget that nonverbal communication is a mirror of the body. Mastering nonverbal communication requires constant practice.
Following are a few examples of nonverbal gestures:
Sitting with backstreet against the chair or leaning slightly ahead at about 45-degree angles in order to convey engagement in the discussion.
Use of hand gestures official expressions in order to to make a dynamic presence.
Avoiding of shaking of limbs or fidgeting.
Understanding the difference between listening and hearing and using each at the appropriate time.
Having open arms, since folded arms can convey defensiveness to others.
#2 Conflict management
Whether the person is an individual contributor or a manager of people, he will always come across a situation where he will have to resolve conflict. Conflict resolving the main valve solving an issue between two staff members or between your juniors or between yourself and customer of the organization.
The keys interpersonal skills required here is to listen attentively and fairly to both sides and provide a creative solution in order to arrive at a proper solution of the problem and make both the sides a win-win situation.
Problem-solving skills, along with proper counseling and mediating skills required for good conflict management.
The ultimate aim of conflict management should not be winning but should be of proper resolution. Communicating empathetically and clearly along with patience often leads to outcomes which are favorable for the parties involved and also helps to nurture the professional relationship.
It is essential that the conflict should be addressed at initial stages rather than waiting for it to you all win a quarrel or a big issue. The person should understand the participants who are involved in the conflict and should formalize.
The person who is present to solve manage the conflict should have active listening skills and leadership skills so that he is able to hear both the sides with equal the tension and can help to mediate and arrive at a proper solution.
Patience is another virtue which is required in conflict management since there may be multiple times when the person has to mediate, and the solution may not have arrived in one go. Negotiations are another interpersonal skill which would be required in order to facilitate conflict management smoothly.
Conflict management requires a person to be self-aware and optimistic and also be motivated during all time. The person should be helping others and forgiving transgressions in order to arrive at a better resolution.
He should be accountable and should manage emotions in order to give or pass a better decision. You should also have good self-control over others and should be able to embrace different opinions of different people.
#3 Self-confidence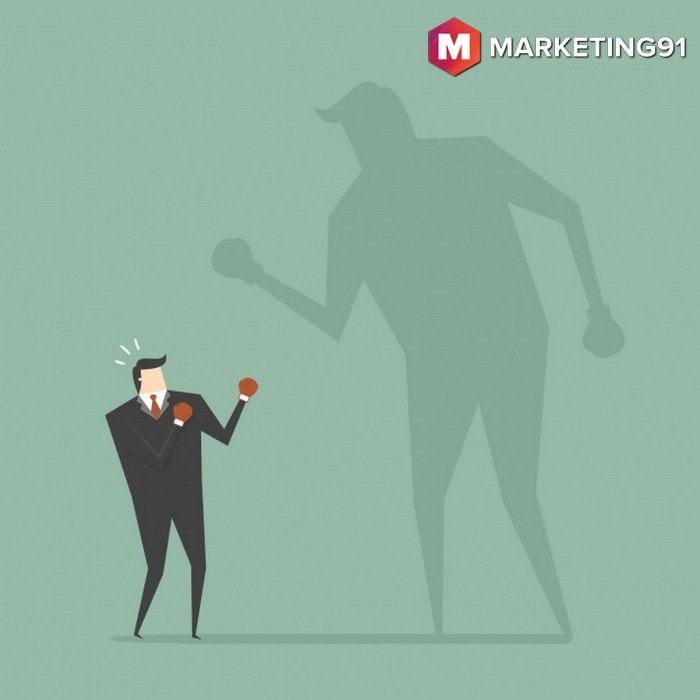 Self-confidence is the ability to trust in your own self to carry out a particular task. It is the inner sense of assuredness, which will help you to answer all the questions when asked in a particular situation. It is also the ability to be confident and have a belief and faith in your abilities.
For example, if in a situation you asked all faced with certain problem or questions the way those questions are hundred and answered by you shows the amount of self-confidence that you have in yourself. Self-confidence is also optimistic and positivity when a particular task is handed over for the competition.
Having the ability to trust yourself to work through the task and overcome all the hurdles is what self-confidence is. Self-confidence is also their surety that you provide to the people that you are competent enough to carry a particular task when assigned to you.
Self-confidence originates from trust and confidence in your own self. We are often faced with a situation wherein self-confidence is there any way to get ahead and carry out the particular task of a situation or solve a problem.
There is a very fine line of difference between confidence and self-confidence. While self-confidence is the minimum required confidence for any person.
#4 Empathy
Everyone has a situation where there is a need for you to understand another person. It can be a colleague,  employee, or manager. This is often known as empathy wherein if for example, the customer calls the employer for complaint the employee supposed to listen to the complaint very respectful and express compassion for the person or the customer for the issue.
The person also expresses concerns for the issue and promises to work it out and provide a solution. Empathy is a powerful skill which is required, especially in customer service and customer relations.
The customer is often distressed and angry about the issue, and it is essential that the customer service representative empathizes with the customer and then provide the solution. It is also important interpersonal skills which will help people to get along in their workplace with everyone in harmony.
Part of empathy is also diplomacy that is knowing what to say and when to say. Helping others and kindness also so are parts of empathy where you would be required to emphasize with the person by being kind and then be helpful to him.
Empathy also means respect to the person and not arguing about the challenge of the situation that they are facing. It also means that you are sensitive towards the person and your patient enough to listen to the problem of tissue and biting compassionate you are providing help and emphasizing with him or her.
#5 Listening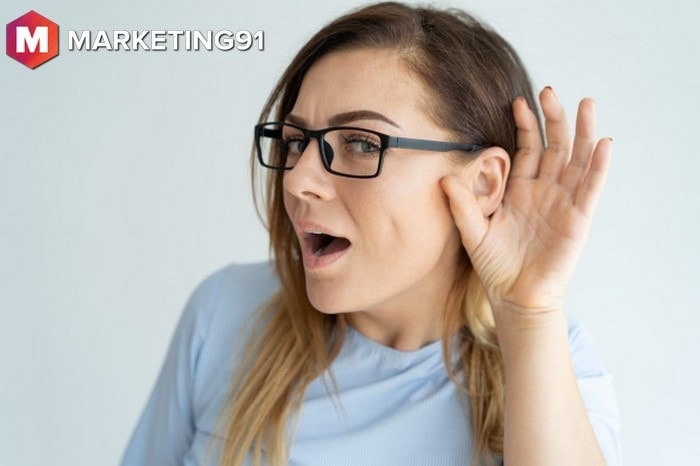 Listening is a highly-priced interpersonal skill and sought-after by most of the employers. Listening is the basis of a strong relationship with the people and the coworkers and also forms an important aspect of problem-solving and in conflict resolution.
Listening is a valuable interpersonal skill and personality why is the person is interacting with family or friends. Most of the employers will also look for wrestling skills during their job interviews.
The process of rusting is the one by which you get an understanding of demands and needs your preferences of the talker for the opposite person by way of direct interaction.
The person could be your client or customer boss or coworker, subordinate, or board member or even someone you may not know who is asking for a solution. Two types of wrestling which are most common:
Reflection is the one in which there is a repetition of what the speaker has already said in order to show that you were attentive and listening to what you are speaking and also that you understand and comprehend what is being told to you.
For example, the person was asking a question after the entire conversation, which would be one-sided, and the opposite person would repeat what a person has said already.
Attentive listening which involves making eye contact and holding it and providing appropriate inputs such as not doing for mirroring the body language of the speaker or by having a good posture. The person should be attentive to what the person this speaking along with his body language and the nonverbal cues. Attentive listening is also known as active listening.
Often the term listening is anonymously confused with the term hearing. Listening is when the person understands and comprehends to what the other person is saying was hearing is simply listening without understanding.
It is very important that this should not be turned into the hearing. It is like someone rightly said, proper listening avoids more than 50% of our problems.
#6 Negotiation
This is also important interpersonal skills which are considered crucial for many important positions. Negotiation often depends on the specific type of job, and it also may involve the creation of certain formal agreements are contracts which help to solve problems between colleagues in the future.
In order to be a good negotiator, the person should possess fantastic listening abilities excellent creative problem-solving abilities and should be a good judge of character and should also be able to provide a win-win solution which satisfies everyone.
Negotiation is often giving and take or a compromise between the two parties involved. Negotiation does not necessarily mean that both the parties that are involved should arrive in the middle because one of the party might have the average on the other.
The end result of the negotiation is a former agreement or a contract which is agreed upon by both the parties and is a verb agreement for a particular problem and has a course of action. Negotiation is an important part of almost every day activities; for example, even a job offer involves a negotiation.
Negotiating with boss for salary or raise is also equally important part faced by many employers and employees equally. Here the negotiation skills should be possessed by both the employer and employee. While one of the party has the aim to get as much as it could out of the negotiation, the aim of the other party is to keep as much as it could.
Negotiation often involves steps which include opening of the discussion wherein both the parties discuss about the problem then there is the bargaining phase where both of the parties present an argument and respond to the objections put forth by the opposite party and then the closing face wherein the parties mutually decide to close the negotiation on a mutually agreed solution.
Well, could be different types of negotiation skills which are also classified as interpersonal skills such as employee to employer negotiation, employer to employee negotiation, employee to employee negotiation, employee to third party negotiation.
Persuasion is another aspect of negotiation wherein you may have to persuade others to agree for a noble cause. Persuasion also happens between a negotiation process wherein the party which has leverage over the other party convinces them to join them or vice versa.
In persuasion, it is important that the perspectives of both the parties involved match and have the same clarity. Until that happens, it is impossible for the parties to go hand in hand and get persuaded.
#7 Positive attitude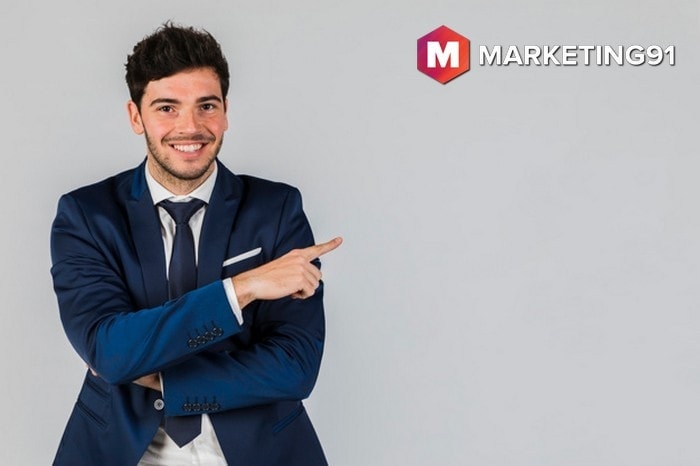 A positive attitude is yet another important interpersonal skills which the employers look after in order to make their officer bright working place. Employees with positive attitudes and friendly demeanor often and value to the organization and an asset.
A positive attitude should not be confused with socialization. Positive attitude implies that the person should be able to develop positive relationships with everyone at the workplace, including internal and external stakeholders.
Helping the colleagues, going out of the way in order to help supervisor or having a team spirit are few of the examples of a positive attitude.
A positive attitude is important for people to prosper not only in their professional lives but also their personal lives. A positive attitude is also important during testing times or in challenging times when the organization is undergoing difficulty.
It is crucial that during such times, the person maintains a positive lookout over the matters without losing hope. Positivity also matters when improving our own lives or when interacting with others. Nobody would want to interact with a negative person.
#8 Leadership
Effective decision making and its execution will only happen when there is effective leadership. Effective and successful leaders are often an epitome of best interpersonal skills. They are an embodiment of successful interpersonal skills which everyone should acquire.
Excellent leadership qualities are valued by every organization, and the employees become valuable assets for the company. Leadership skills excellent communication, good listening abilities, clear and concise problem-solving, proper correspondence, excellent public speaking, and self-motivation are few of the qualities which every successful leader should possess.
An excellent leader not only makes everyone follow but also sets there followers on the right path with positivity. A leader should also be creative, intelligent, and honest and should be respected throughout the organization.
The employees should be inspired and impressed by the leader who always chooses to come out of their comfort zone.
The video should have excellent another ticket in cognitive skills and should be able to interpret and conceptualize extremely difficult concepts and make them easier for his followers. Three should be a visionary and should also the sun to the ideas of the others and implement the good ones.
Choosing good from the bad should be one of the basic necessities of having good leadership qualities. Readers should also be open to feedback made to be positive or negative and should be responsible. Instead of pointing fingers to others, the leader should himself lead the way and create the path if necessary.
Determination and passion should be one of the key skills that a leader should have. Apart from that, flexibility is yet another important asset that is valued interpersonal skill as a leader.
#9 Motivation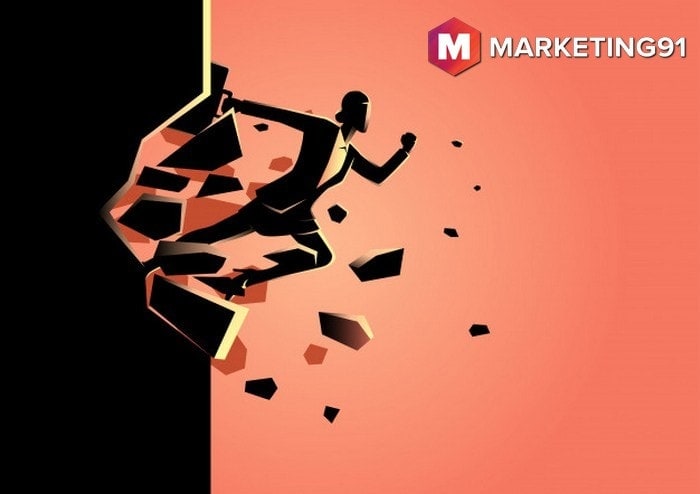 The strategies or actions which are implemented and which you evoke a response from the stakeholders are motivational skills. Motivational speakers are used by the employees in order to increase their chances of results being positive.
Motivation is also seen as an interpersonal skill amongst managers and colleagues.
Managers may often have to motivate his or her team in order to do what is required why the employees at times motivate other colleagues as well as the entire team to do what is right and what is needed. Motivational strategies should often be defined in order to achieve the goal, and this strategy should be tailored for the right target audience.
Motivation process should be defined as the target audience, and the expectation should be communicated so that the audience should know what they are going with. Positive motivation is reinforced on employees on a daily basis in order to improve their productivity.
Positive motivation has done wonders in most of the situations, even in everyday life. It is very important that your organization motivates the staff either by verbal communication or by showing the achievements of other employees which motivates the employees or by rewarding the efforts which make other employees repeat the process in order to gain rewards.
Motivation is also a part of the team members to overcome their problems by themselves instead of micromanaging them.
#10 Social Skills
Social skills are considered essential in the workplace by many leaders. They are the ones you are also known as interpersonal skills and are used when we communicate to interact with different people on a daily basis.
They include verbal as well as nonverbal skills, which include the manner and the way in which you communicate with other people and the gestures body language and eye contact while you make the talk.
These are also considered as soft skills for personal qualities and are important while interacting with others.
Social skills are required in almost every job where you will have to communicate with other people managers or business leaders in an informal way. Even in terms of dealing with customers, you should have the patience to the son attentively to their concerns and questions and answer them patiently.
Cooperation is one of the social skills where you worked in a team, and you may be required to work well with others in order to achieve a common goal. However, cooperation is important even if you do not work on a team. Listening is yet another important social skill where you have to acknowledge the speaker and assure that you are the sling and not hearing.
More than half of the problems are solved by listening and understanding. Apart from that, verbal and nonverbal communication also plays very important roles in terms of good social skills.
Social skills are also important in job interviews wherein a good resume will have relevant keywords like empathy, listening, cooperation, verbal and nonverbal communication, etc.