Listening skills empower an individual in accurately receiving and interpreting different forms of information, message, or news in a communication process.
Listening and hearing may seem like two words having the same meaning, but they are separated by one factor, i.e., understanding. Listening skills involve understanding the subject, while hearing is just a scientific process of sound entering your ears. The most knowledgeable people in this world are in their strong positions because they listened and not because they spoke.
How would you feel if you spoke about something you were enthusiastic about, and nobody was there to listen? A good listener is always valued more than a good speaker. Every problem, story, or request needs to be looked at for a person to understand the core needs of the speaker.
Peter Nulty of Fortune Magazine, while talking about the importance of Listening Skills says-
"Of all the skills of leadership, listening is the most valuable — and one of the least understood. Most captains of industry listen only sometimes, and they remain ordinary leaders. But a few, the great ones, never stop listening. That's how they get word before anyone else of unseen problems and opportunities."
Be it personal or professional space; we need to listen at least as much as we need to talk. – And that is why, in this post, we will learn everything associated with honing listening skills.
First thing first, let us understand the difference between the good listener and a bad listener-
What Does a Good or Bad Listener Mean?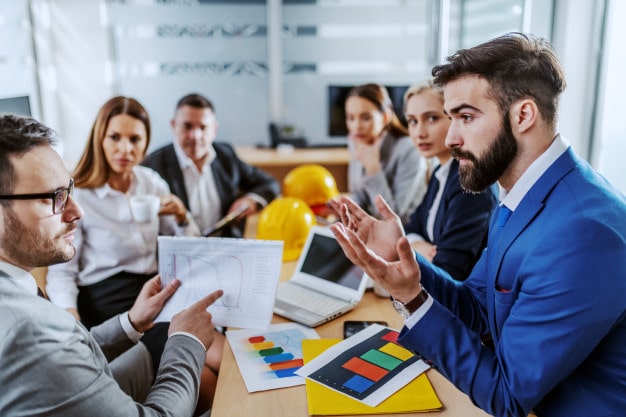 A good listener is not a person who just nods to everything the speaker says. Good listening involves interpreting all verbal and non-verbal cues that are expressed by the speaker. Spoken words are best understood if the intent behind the words is recognized.
The ability to actively listen helps the listener get to the bottom of the central idea being communicated. It involves patience, willingness, and feedback.
A person who does not listen for meaning is deemed as a bad listener. A lousy listener often comes off as a selfish and self-centered person who is not respected or liked by anyone.
How Does One Become a Good Listener?
Becoming a good listener is to become the person you would enjoy talking to. Good listeners pay attention to detail, stay focused, and retain the message communicated to them. Listening is the first step you need to take to avoid miscommunication.
Understanding the Body Language of the speaker is the hidden secret behind every valid and active listener's success. Every word should be matched with the body Language that corresponds with it. It helps the listener comprehend the words in an exact manner it has been spoken.
Focus on the central idea of communication. Do not get distracted by people or things around you, unless it is very crucial to attend to. Focusing on the central issue in hand is more important than focusing on other details spoken.
Note down the vital information that you feel is informative and critical to remember. This information could be numbers, facts, or anything that you may consider as necessary. Regularly indicate that you are actively interested in what they are saying. It boosts the speaker's confidence and helps them communicate better with you.
Identify the style of the speech. It will help you differentiate different topics using the timing and technique of speaking. Each speaker has a different style of speaking, making this an important step to help you get a clear view of the message being conveyed.
Role of Body Language in being Good Listener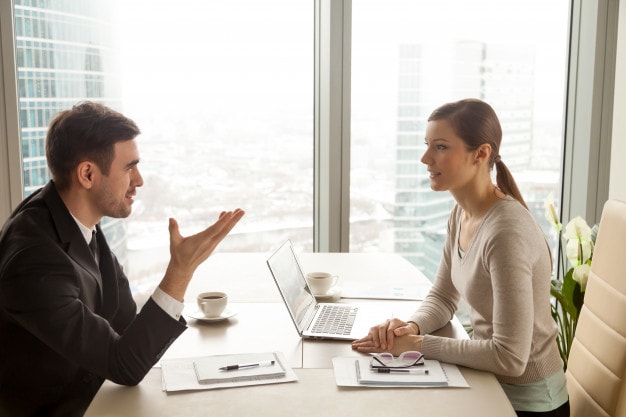 Your Body Language is the best way for people to recognize you as a good listener.
For example, nodding, saying "yes," "sure," or "I agree" when you agree with their opinion or smiling to the positive statements made by the speaker.
A listener's body language makes the speaker understand whether the listener is interested or not. An uninterested listener lowers the morale of a speaker. Ask questions where you need clarifications. However, do not interrupt the speaker's sentences. Wait for a pause to ask the question.
A listener should always follow supportive questioning to clear their doubts. This form of examination makes the speaker feel like they have a curious audience and encourages them further.
Catch the tone of the speech. The sound, volume, and way of speaking together combined determines which word/topic, the speaker stresses on-to. An active listener can identify the tones used for the essential subjects and thereby, understand which matters are equally distinguished by following the sound of speech.
Sometimes speakers may talk about multiple topics in one sitting. An active listener must be able to mentally summarize all in the information without being hung up on it.
Maintaining Eye Contact is one of the most critical factors that differentiate a good listener from a poor listener. Eye contact is a way of affirming the speaker that their words are not spoken in vain. Do not indulge in inappropriate staring at the eyes of the speaker.
It is also crucial to empathize with the speaker when needed. Comforting them will build trust among each other and improve the relationship you share with them.
Draw to relevant information that has been previously shared by the speaker. It makes them feel that you value their words. By doing this, a speaker gains more faith in his/her listeners.
How Does Effective Listening Help?
Active listening removes communication gaps and avoids misunderstandings. It boosts speaker confidence and morale. For messages to be spoken and understood in a unique sense, it is significant for Effective listening skills to exist in people.
Listening effectively improves the relationships between the speakers and the listeners. An active listener is respected back for carefully paying attention to the speaker's words.
It helps in building secure connections between people and developing contacts for future help, that you may need.
A good listener can use this skill to provide a valuable contribution to problem-solving. After carefully listening to the issues, a good listener can act in a cautious way to help the speaker.
A good listener can pick up information on a large scale. It helps the listener to learn new things and grow their knowledge base by understanding the facts and experiences shared by others.
Workplace Listening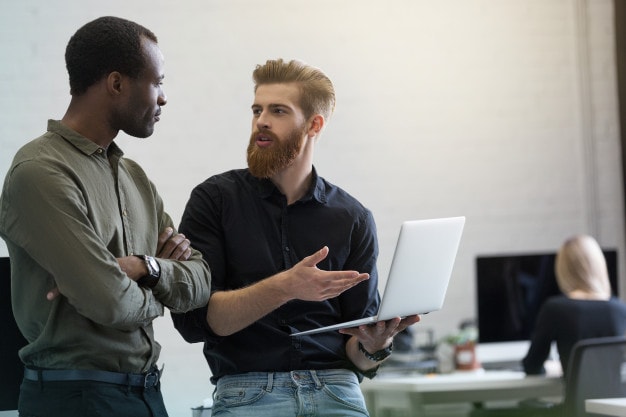 In a workplace, an employee can build a strong rapport with his/her bosses by effectively listening to their problems and gaining their trust by solving them. A good relationship with your superiors can increase the growth opportunities in your career.
An employer can also benefit from being an active listener. Listening and heeding to the problems of the employees can assert confidence and develop morale in the hearts of the employees.
Motivated employees help companies achieve their targets and create a healthy work environment.
Reciprocate the energy while listening
Would you consider continuing to talk to people who seem uninterested in what you have to say? Neither do others. Being a good listener includes maintaining the same energy and eagerness while listening, as the speaker.
When two people communicate with the same energy towards a topic, they share a positive vibe that improves their opinion of each other. If you want to be heard, you first need to listen.
The Power of Assumptions in listening
Every listener makes a few assumptions when they are not sure about the things that they hear. The basis of these assumptions is the key factor that differentiates between an ineffective and active listener.
Assumptions that are obvious and require no clarification are harmless. However, there should always be some logical reasoning to back these assumptions. An assumption without a proper basis will lead the listener towards an opinion based on a misconception. It may lead to people with similar views indulging in a conflict of interests.
It is also not polite to interrupt the speaker to make sure you do not make an assumption. Every part of communication should be carried out at the most suitable time possible.
Another mistake most people make is by judging the speaker too quickly. Often, this judgment is misguided by incomplete information. Do not try to judge the speaker without having the entire picture of their stand as it will create further misunderstandings between you and them.
Role of Speaking in Listening Skills
Ironically, speaking is a part of good listening skills. Listening does not mean staying quiet.
Communicating back with words is equally important as using your Body language. If you do not deliver in one way or the other, you will come across as someone bored or unmoved by the words spoken to them.
Speaking can involve asking probing questions, agreeing or disagreeing where needed, consoling, and displaying empathy. Speaking helps both parties communicate to improve the Quality of Communication.
Role of Paraphrasing in Listening
Paraphrasing is the restatement of words spoken by someone. It is crucial for good listeners to paraphrase in their minds, to make it easy for them to understand the message. Paraphrasing could be done for summarizing all points and also for specific topics.
Contrary to public opinion, Paraphrasing is not merely the act of changing words. The reframed sentences should be similar and simpler. To understand this, here are a few examples of Paraphrasing:
Original sentence: Modi's life spanned a significant change for all poor people in our country.
Paraphrased sentence: India witnessed an era of reform for poor people in Modi's power.
Always cite a Paraphrase using original vital points. Add a customized sentence structure to it for making this a straightforward and uncomplicated task.
People Who Made It Big by Listening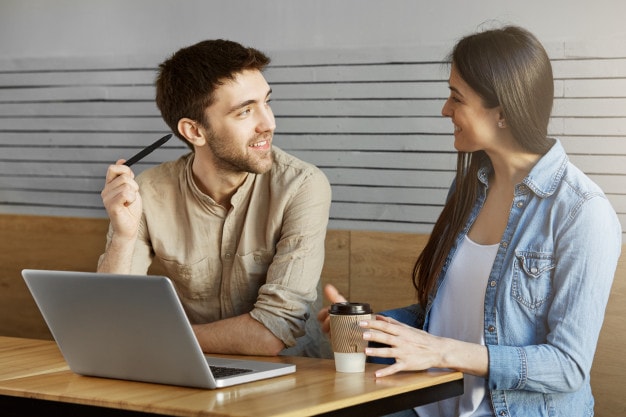 The fourth richest man in the world, Mukesh Ambani, is considered the most successful person in Asia. He built an 80 Billion Dollar Empire by listening to the people of India and their financial problems.
He provided Internet Access to the people at negligible costs. He also observed the need for better quality digital services in the country and introduced Reliance: Digital for the public.
Mark Zuckerberg, the wealthiest Internet entrepreneur in the world, has reached his position by listening to the social difficulties that people faced. He solved their issue by thoroughly understanding all complications faced by his friends and college mates.
Mark created Facebook as a remedy to the people and became the founder of the most popular Social Media Platform globally.
Verbal Listening Skills you should have
Paraphrasing
Asking open-ended questions
Asking specific probing questions
Using short verbal affirmations
Displaying empathy
Sharing similar expressions
Recalling previously shared info
Non-verbal Listening Skills you should have
Nodding
Smiling
Avoiding distracted movements
Maintaining eye contact
Final Thoughts about Listening Skills!
Effective listening is not just a skill set you can acquire, as much as it is a state of mind. True listening involves a lot of patience and constructive responding.
Everyone has something to say, but nobody to listen. There is no short-cut course to become an active listener. Understanding the feelings of a person and highlighting the solutions for their problems are things that everyone who "hears" wants to do, but only the people who "listen" can do.
Becoming a good listener is one of the most sought-after qualities that people look for in friends, partners, employees, and colleagues. If you want to continue maintaining good ties with the people in your life, take a radical leap to active listening. Be the change you wish to see in others.
An American Psychiatrist, Karl A. Menninger once said-
Listening is a magnetic and strange thing, a creative force. The friends who listen to us are the ones we move toward. When we are listened to, it creates us, makes us unfold and expand."
So, if you want to be in the league of the world's most successful people, you should start constructively listening more to optimize your performance and productivity.
What are your thoughts about the importance of listening skills in your personal as well as professional life? Share your views with us in the comment section below.
Liked this post? Check out the complete series on Skills