Definition of hard skills
Hard skills are teachable abilities that are job-specific and can be measured and evaluated. These are skills that one has to acquire through training programs, formal education, coaching, apprenticeships, online courses, and certification programs.
Meaning and understanding of hard skills
When an applicant is looking for a job, he has to self-evaluate and think about his hard skills because this is the first thing judged at in the job interview. Moreover, it is the hard skills that will determine the type of job and related industry which suits a person.
If an individual is proficient in writing, he will look at jobs that will enhance his writing skills; for instance, a job as a content writer and not as an accountant. Similarly, if a person is good at accounting and has the necessary degree to support his claims he will look to work in an that is looking to hire an accountant and not look for a job of a content writer. It is a fact that it is our hard skills that will ultimately decide whatever job is suitable for the candidate. It is impossible to get your desired job if you do not have the required hard skill necessary for it.
Hard skills are the expertise that is necessary for a job and mentioned in job postings. This description is given so that the applicant can have an idea about the requirements of that particular job profile. Hard skills are the ones that can be quantified and measured, for instance, mathematical skills, proficiency in a foreign language or a degree in higher studies.
Hard skills are generally taught in classrooms and on-the-job training. These are often known as technical skills and involve proficiency and understanding in specific activities that involve technique, processes, and methods. It also refers to reading, typing and a degree in a particular course. Effective usage of hard skills is a common component between various companies belonging to different industries. In other words, if a candidate has decided to join healthcare, his working knowledge will be the same no matter which related company he has joined.
These skills are acquired with time and are not ingrained since birth. The hard skills are evaluated during interviews by the interviewer to ensure that the applicant is truthful and has the necessary skills that he has written about in the resume.
Hard skills are tangible and visible and vary from individual to individual in both quantity and quality. Acquiring hard skills is a process that needs understanding, analytical thinking, logical thinking, planning, strategic thinking and programming on the part of the person that is determined to grab it at any cost. They are invaluable for both employees and employers as the former can achieve the desired job profiles and work efficiently and productively because of the acquired skills and the latter can benefit from it via increased productivity, employee satisfaction, and low employee turnover.
Hard skills Examples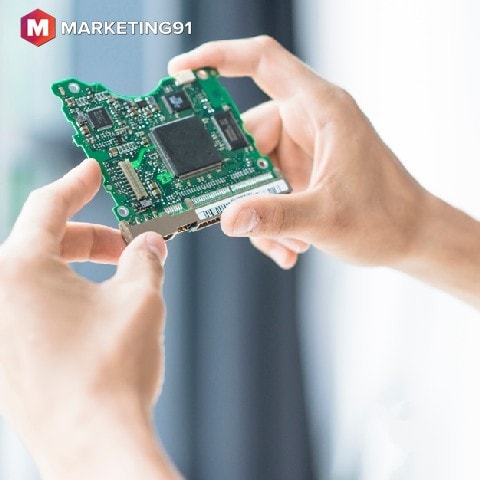 The important question is, what the most wanted hard skills are in the present scenario? Different jobs require a different set of hard skills that is dependent and relevant upon the particular job profile.
Some of the most wanted hard skills in various industries are as follows
1. Computer technology
Basic knowledge of computers is necessary in this ever-changing world where technology and science are reigning supreme. It is imperative to show the prospective employer that you have either already embraced advanced technology or are prepared to do so with existing basic knowledge to perform your job effectively.
Some of the important technology-related hard skills that an applicant can add in his resume are
Pivot tables
Analytics
HTML
Social media
Microsoft Office Suite
2. Data Analysis
The ability to data analysis is considered a very valuable hard skill that is in great demand in numerous industries. Analyzing the data and using that information is extremely useful for a company.
In finance, the employees who care about the bottom line of the financial sheet are revered and valued because they are adept at eliminating waste of an organization's time and dollar. The employers are also looking for related hard skills that can use data to explore issues and options and make a decision like
Data mining
Data engineering
Data presentation
Database management
Resource management
3. Advanced Communication Skills
Although communication is considered as a soft skill, an individual's communicating strength can also be demonstrated as a hard skill in several ways. These include
Copywriting
Digital communication
Foreign language
4. Marketing
Some of the important hard skills related to marketing that is being sought by the employers are
Content Management Systems like WordPress
Google analytics
Marketing campaign management
Search Engine Marketing
Search Engine Optimization
5. Certifications and Licenses
Some of the popular certifications and licenses include
Healthcare-related licenses
Data management systems like Colleague
Industry-recognized credentials
Learning management systems like Eagle, Blackboard
6. Design
Some of the desired hard skills required by the employers are
Digital product design software like Zeppelin and InVision
User Experience
User Interface
Abode Creative Suite for instance InDesign, Photoshop, etc
7. Project Management
Project management skills are valuable in several industries like healthcare, information technology, and construction. Some of the related hard skills are
Project management software like Zoho and Trello
Agile methodologies like Scrum
8. Cloud computing
It has become essential for most industries to look at convenient options for management solutions and data storage. They have turned to professionals who are masters in cloud computing. The employer will look at the following hard skills for this job profile
Cloud middleware technologies
Cloud architecture
Cloud applications like RPC, Rest and JSON
Networking communication
Storage and data management
9. Network structure and security
One of the most in-demand hard skills is being the data shield of an organization. The person entrusted with this job prevents leakage or stealing of valuable data because of inadequate network security. IT professionals are in great demand, and they must be proficient in
Virtual and host-based firewalls
Cryptography
Risk assessment
Authentication systems
Encryption algorithms
10. Mobile and web development framework
Innumerable apps on mobile and unimaginable new websites are released and created daily. Companies are looking for fo professionals who have web development and mobile skills. The hard skills needed for this job profile are
iOS app development
Angular and node apps
Android development
Web architecture and development framework
Software revision control systems
Some other important hard skills in great demand and the following are examples of hard skills required for several occupations-
Automotive
Banking
Administrative
Accounting
Construction
Editing
Hardware
Electrical
Healthcare
Mechanical
Legal
Plumbing
Research
Science
Transcription
Translation
Reporting
Important characteristics of hard skills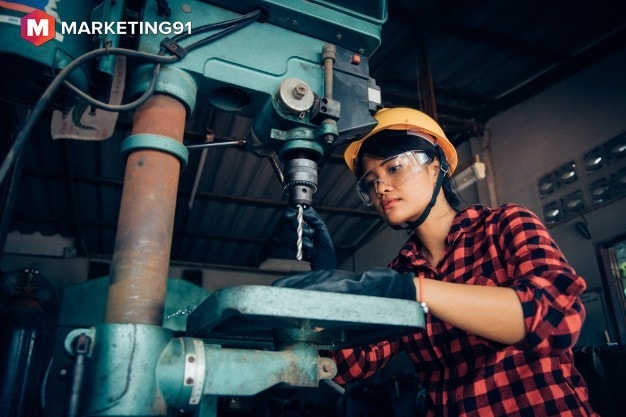 The important characteristics of hard skills are as follows
1. IQ is vital to hard skill
An important characteristic of hard skill is IQ. This vital component determines the logical intelligence of a person and tells others about his ability to acquire knowledge and other skills proficiently. It is a fact that a person needs from average to good to high IQ to learn things that will enable him to gain a specific job.
Are you interested in learning about carpentry or quantum physics or about running of smooth business operations? Whatever way you are inclined you need logical intelligence for it. Employers will not hire someone who has only soft skills and not any hard skills as they look at soft skills only after determining that the applicant has necessary hard skills required for the job.
It is IQ that leads to good hard skills and is the actual key to effectually performing tasks.
2. Hard skills are generally permanent
It is a fact that necessary hard skills remain the same after you have acquired them. For example, once you get a degree in economics, it will always be there with you although you can enhance your knowledge by learning more about the subject.
There are specific talents, skills, and know-how that you will need if you want to work in a particular sector no matter which company or where you want to work. For example, you are working as a software engineer in a reputed firm. You have the necessary understanding of the working of a computer and the software, and that is why you are working there.
If you change your job to another company even, then your knowledge remains unchanged and you can work with the same efficiency over there. The ability of an individual to use his hard skills and the nature of the hard skills he will need does not vary or change wherever he works because the necessary skills to perform the task is the same.
3. Hard skills have to be learned
Hard skills are not innate, nor are they gifts from god. You have to work hard to earn them. An individual has to attend school and college to obtain a formal degree and undertake training programs to hone the acquired skills.
The good thing about it is that once you have it, it is there with you for life. No matter what it does not get separated whatever the circumstances in life.
Why are Hard Skills Important? 
Hard skills are abilities that are acquired through learning and enhanced via practice and repetition. The importance of hard skills is as follows-
Hard skills are referred to as those skills that have to be learned and actively applied. The best thing about them is that it is easy to prove or demonstrate that you have a specific hard skill which is not the case with soft skills.
When an applicant has a list of hard skills, he can mention them in his resume; this will enable potential employers in assessing whether those are a perfect fit or not for the specific job profile they have advertised.
Hard skills are considered very important because they help in expanding the resume of a person.
It is the hard skills that tell whether you have specialized in some subject or whether you have the appropriate expertise to fulfill your job effectively
It is the hard skills that help an applicant to find a job that is paid the highest possible salary. It is your bargaining tool to increase your paycheck especially if you have specialized in some subject
Hard skills help in attracting excellent benefits and compensation from the employer
One of the essential facts about hard skills is that it helps to increase the efficiency and productivity of both employees as well as the firm in which they work.
Hard skills result in employee satisfaction and less employee turnover.
It leads to proficiency even in complex tasks
Liked this post? Check out the complete series on Skills