Definition of skills training
Skill training is defined as a concept that helps to create scope and opportunities for the employee by developing his talent and enhancing his skills and know-how. The emphasis of skill training is to provide proper training that will support and guide the employees in their chosen field.
Meaning 
Skills training include training in both hard and soft skills and include training via case studies, practical experiences, brainstorming sessions, group discussions, games, etc. in
Employability skills
Behavioral skills
Management skills
Personality development skills
Positive thinking skills
Technical skills
Conflict resolution
Critical thinking skills
Communication skills
Time management
Work ethics
Industry-specific skills
Supervisory skills
Teamwork
Business acumen skills
The objective of offering the opportunity of skills training is to boost confidence, improve efficiency, increase productivity and give a proper direction to the employee. The development of skills is an important step that takes the employee nearer to their goals and makes them a perfect fit for the job.
Remember the difference between an average performer and a great performer is often because the latter has undergone some unique skill training program.
Understanding of skills training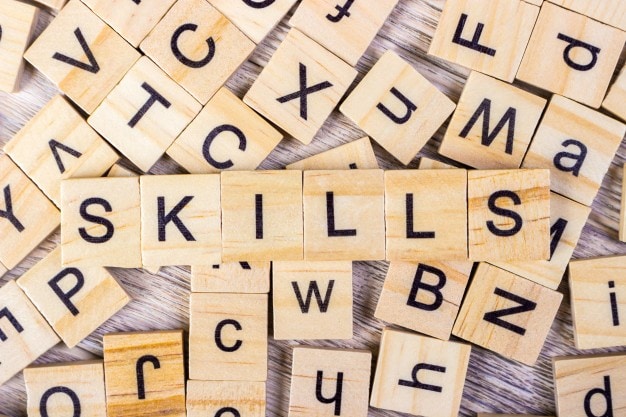 Skill training is a process that has been designed to offer specific training to the employee so that he can fulfill a particular job requirement. It is for newly hired recruits and is also used to retrain and re-educate existing employees in a new process and technology.
It is a useful tool that reignites and hones the abilities of an individual so that it can have a measurable impact on the profitability and productivity of an organization.  The skills training is in most cases, offered free of any charge to the employees. It is customized to fit specific business requirements.
Importance of skills training
The importance of skills training is as follows
Increase profits
Nurturing talent
Boost performances and efficiency levels
Staff retention
Skilled workforce
Less employee turnover
Improve the process of recruitment
Improve quality
Personal growth
Improve present skills and know-how
Improve employee morale
Boost employee self-confidence
Improve job satisfaction
Job opportunities
Improve communication
Rewards long-term employees
Elements of skills training
The elements are as follows-
Measurable goals
Reinforcement of whatever the employees are learning
Encourage employee participation
Build creative ideas for training initiatives
Relevant and latest learning content
Alignment of skills training with the goals and objectives of the company
Assessment of needs in the organization
An effective program manager to handle the skills training program
Reasons for skills training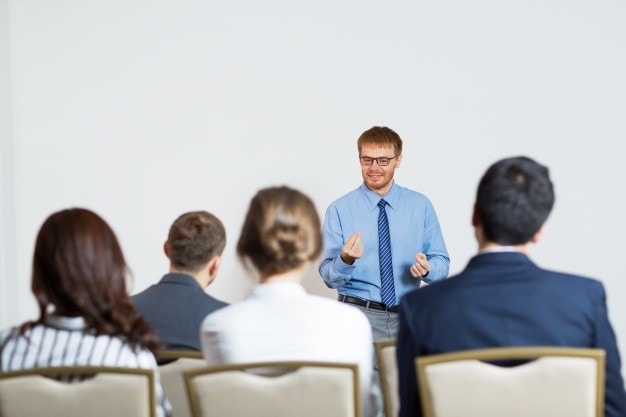 There was a time when an employee was hired based on his knowledge, educational qualification, and work experience. Times have changed and rapid growth in the fields of technology has changed the hiring requirements of a company.
Even though an employee has solid technical skills and is proficient in soft skills the organization is still making skills training mandatory and the reason for such a step is-
1. The current employees are not skilled enough 
In most cases, it is seen that the employees are not as proficient at handling their duties as the company would like them to be. The skill shortage poses a threat and the only solution is offering the necessary skills training program.
This way the firm will be able to boost confidence and increase the appetite for knowledge by introducing its employees to new strategies, ideas, and know-how. The result will be favorable for both the employee and the company as the employee will now be adaptable to change and open for fresh challenges in the workplace.
2. Keep up-to-date with hard skills 
Advancement in science and technology has brought about numerous changes. New roles have emerged, and this requires advanced skills training because the previous skills and know-how are no longer sufficient to meet the rising demands of the workplace.
Organizations have started implementing continuous skills training programs because employee development and growth is the key to safeguarding their business interest.
3. Soft skills are essential 
An essential reason for implementing a skills training program in the workplace is to make the employees proficient in soft skills. The number of recruits with soft skills is comparatively less and it becomes necessary for a firm to give them the training so that they can deal with other employees, clients, and customers with enhanced negotiation skills, emotional intelligence, and empathy
4. Skilled workforce leads to customer loyalty 
Technological advances have reshaped the consumer market and elevated customer expectations. They now expect premium services as their right. The organizations are introducing skills training programs so that the employees become adept at handling the customers and make their buying experiences memorable.
A sharp and skilled workforce will be able to result in customer loyalty easily
Advantages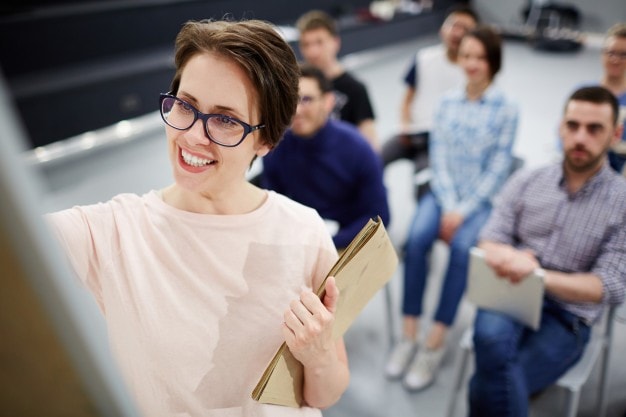 The advantages are as follows-
Employees who undergo skill training program feel confident about their position in the company. If the benefits and salary are also excellent compared to other organizations in the market, then it encourages them to stay in the present firm and thus it paves the way for a reduction in employee turnover rates
Offering skill training to new employees assist in increasing their productivity levels. The employees are satisfied in their job, and it becomes possible for a company to reduce its long-term staffing costs because satisfied employees will not go and seek new jobs
The adequate skill training program helps to bring the objectives of employee and the organization on the same page
People who are part of the skill training program share a common bond and this relationship helps them in building a foundation for future teamwork.
Skills' training is a ground where the employees become aware of the expectations of their company. A proper training outlines the expectations and provides the necessary means via training to achieve them
Skill training help the employees to take on more responsibilities and complete new tasks with increased efficiency
Investing time, money and effort to enhance the skills of an employee makes them feel valued and appreciated. They now start getting more involved in their jobs, and it leads to higher job satisfaction
This program puts its onus on identifying, training and nurturing the talents of an employee
If a firm is committed to a skills training program, then it will be willing to hire someone who has great potential even though his skills are rusty or not at par with the required needs.
The reward for the long-time employees who get a lease on life with the offered program
Reduces the need for continuous supervision because the manager is aware that the program has made the employee efficient enough to handle the responsibilities in an independent manner
This program results in a skilled workforce that proves a blessing for the company
Learning new skills or honing old ones helps in the personal growth of an employee
Disadvantages 
The disadvantages are as follows-
Often a drain on the resources and time of an organization
One of the problems of offering a skills training program is that an employee can take the skills which he has learned from this company to another one that will pay more. In such a case the company that has shed a significant amount on skills training program is at a loss because it cannot forbid an employee to leave the firm
If the training supervisor is not an expert or an employee is unable to grasp the intricate norms of the training then it can mean only one thing, and that is disaster and money spent on the training going down the drain
Different people learn about new skills in different ways, and if the trainer follows only one set standard then the employees might not be able to grasp the intended skills set as per the needs and requirements of the company
If an employee feels that another employee has been given preferential treatment and his skills training level is not at par with the training offered to other employees, it can cause a feeling of resentment
If you liked this article, we bet that you will love the Marketing91 Academy, which provides you free access to 10+ marketing courses and 100s of Case studies.