Are you unemployed and looking for a job? Then employability skills are one of the most useful things to have, as this will make you more likely to get employed.
Nowadays, employers look for candidates that are passionate about success so that they can foster the productivity of the organization. So, by having the employability skills, you will be in a position where employers will be influenced to see that you comprise the necessary skills for that role.
This post will help you understand what employability skills are, their types, examples, and ways to incorporate them. So, without any further ado, let us get started right away-
What are employability skills?
The transferrable skills that make an individual employable in an organization are understood as employability skills.
The term employability skills refer to the skills apart from an individual's qualification and experience. Employability skills can also be called soft skills.
Or, as the name suggests, these are the skills apart from the qualifications that make you 'employable.' These skills develop over time and will help you a great deal to be successful in any job.
Some of the most common employability skills that employers look for are commercial awareness, teamwork, communication, motivation, perseverance, problem-solving, organization, working under pressure, persuasion, confidence, etc.
Let us now understand how these transferable skills help you-
How will employability skills help you?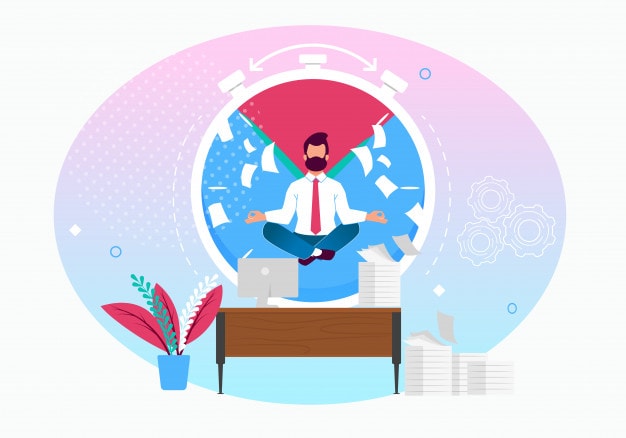 Mastering employability skills is a long-term process. When you seek a job, a lot of candidates have likely applied for a job that you have applied for.
Also, many of you may have the same qualifications. But the company will, of course, have limited openings? So, what criteria will the interviewers use to select a suitable candidate?
In such a situation, you will surely get the upper hand over other candidates if you are equipped with employability skills. Your chances of getting selected will increase manifold.
In a department, many of the employees might have the same educational qualification.
But what will make you stand out are your employability skills? These skills will help you grow and achieve more success in your job.
Categories of Employability Skill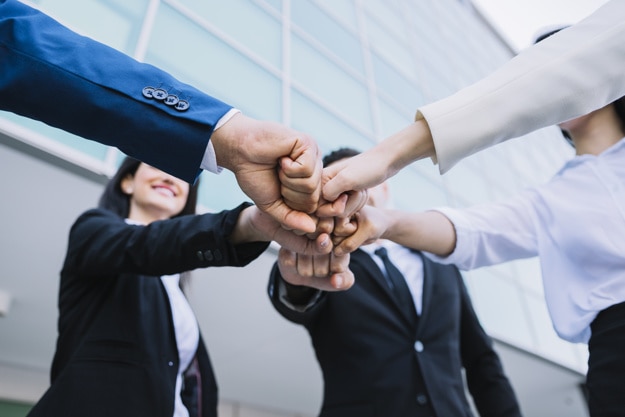 Before going to the essential employability skills, let us take a look at the areas or categories in which these skills mainly fall into.
1. Working with other people
In any organization or an enterprise, you will always have to work in teams or groups.
There exists no such job where you can work entirely on your own. Hence, proper skills in this niche, like communication skills, language fluency, multilingualism, etc. are fundamental to ensure a good rapport with people at your workplace.
This will help you function efficiently as well as grow in your job. Some skills that can be listed in this field are-
Communication skills
Emotional intelligence
Teamwork
Problem-solving
Mediation in conflicts and their resolution
2. Reliability
Sticking to your commitments, following deadlines, being there on time these are the virtues that will help you with your dependability and trustworthiness.
When your colleagues and seniors find you dependable, they automatically can trust you with higher responsibilities and important positions. Also, you will get the same treatment in response. Some skills that can be listed in this field are-
3. Will to learn
Constantly upping your skill-set and knowledge is a skill in itself. Working and improving yourself with perseverance will help you in your personal as well as professional life. Some skills that can be listed in this field are
Flexibility
Adaptability
Introspection
After going through different categories of employable skills, now is the time to go through such skills right away-
Examples of employability skills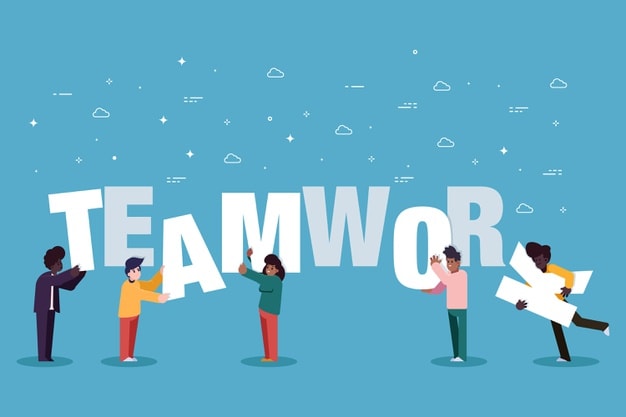 1. Communication
Communication is the crucial skill required in a corporate or business setup. The process of communication is based on five elements-
The sender
The receiver
The message
The medium
The feedback
When all of these elements work correctly, a significant transfer of information will occur without any misunderstanding. Excellent communication skills will make you more efficient, productive, and likable by your colleagues.
Following are the types of communication you need to excel in
A good communicator always puts forward his/her point with decency but with assertion, conveys thoughts and ideas clearly, achieves required outcomes, and listens to his/her colleagues with attention as well.
2. Teamwork
Good organizational skills comprise the ability to work in a team. It includes working informal as well as informal teams.
Your ultimate aim while working in a team should be achieving the shared goal while keeping the environment of the team-friendly as well as passionate. To be an employee known for excellent teamwork, you have to be a good leader as well as a good follower.
A good leader is the one who makes every member feel safe and essential, constantly motivates them, and listens and takes into account the suggestions as well as problems of his/her team actively.
A good follower is the one who follows the orders of his/her leader, is reliable as a member of the team, and conveys useful suggestions from time to time.
3. Organization and Planning-
An organizational wizard and a good planner help the company increase its productivity by channelizing the time, effort, and capital virtually.
People bad at these skills end up creating confusion, errors, and waste the company's capital, effort, and time.
The critical steps to being a good organizer and planner are-
Identify the nature of your task
Create relevant priorities
Have an idea of the resource and time in your hand
Create relevant and feasible schedules
Proper distribution of responsibilities
Make sure the schedules are followed meticulously
Deliver results in the stipulated time
4. Initiative
Approaching a problem positively, coming forward to accept responsibility, taking advantage of an opportunity, and preparing for potential crises in advance all show initiative.
People taking the initiative are always appreciated, promoted, and given higher positions of responsibility within a corporate setup.
Such people are an asset to the organization and are highly valued.
The organization works the hardest to retain such employees. Courage and self-motivation are the key pros of such employees.
5. Self-management
The term self-management might refer to a wide variety of implications.
But in a corporate setup, self-management means the ability to perform the allotted tasks with little or no supervision at all.
Also, it must be ensured that the task is performed satisfactorily, with the desired quality, and in the stipulated time.
Employees with good self-management help their leader in being time-efficient by demanding less supervision and guidance.
Such employees land up with good promotions and positions of responsibility.
6. Learning
Learning skills include the constant will to learn new skills as well as efficiency while learning new skills.
Continually being updated about the latest and most required skills make you a valuable and reliable employee.
Also, being efficient while learning is important, as this process should not become a burden on your employer.
Good learners save their employers time, money, and energy required in hiring recruits with the required skills or training the existing employees.
7. Problem-solving
Problem-solving skills are not only limited to devising a solution to a problem. It includes finding out multiple solutions to a problem and then choosing the one which is the most efficient in terms of time, effort, and money.
Industry and the corporate world continuously face different problems of types that were never encountered before.
An employee capable of solving such complexities efficiently is always considered an asset by the company. Research, analysis, and decision-making are the most critical aspects of problem-solving.
A good problem solver ensures efficient operational processes and significant achievement of objectives.
8. Technology
Being technologically sound, or let's say ahead of everybody else, can be considered a massive perk in this technologically driven world.
Such employees quickly get hired and become favorites of their employees. Different technology-related employability skills should be associated with different niches like-
Business Analyst Employability Skills
Data Scientist
Big Data
SQL
NoSQL
Database Management
Tables and Queries
Web development Employability Skills
Content Management
WordPress Plugin Design
HTML
C++
Digital Media
Front End Web Developer
Graphic Design
Search Engine Optimization (SEO)
Security Employability Skills
Information Security Analyst
Cyber Security
Malware Prevention and Detection
System Reboot
Ethical Hacking
Compliance
IP Setup
Wireless Modems/Routers
Tech Support Employability Skills
Computer
Information Technology
ICT (Information and Communications Technology)
IT Manager
Technical Support Engineer
Programming & App Development Employability Skills
Android Developer
Computer Programming
iOS Developer
Product Manager
Project Manager
Scrum Master
Software Developer
Software Engineer
Software Quality Assurance (QA) Engineer
HTML
SaaS
JavaScript
PHP
C++
Here is a video by Marketing91 on Employability Skills.
How to improve employability skills?
All the skills mentioned above are essential and necessary to have a successful career. Below are some tips on how to excel these skills-
1. Communication
Joining online courses
Practicing awareness of facial expressions and body language.
Use social media to improve communication skills.
Reading novels and watching movies help a great deal in improving verbal and non-verbal communication skills.
2. Teamwork
Volunteer to work in groups.
Participation in sports.
Work in social organizations.
3. Organization and planning
Keep a habit of writing a diary.
Participate in business as well as family events and observing the planners keenly.
Maintain a planner.
Maintain a daily timetable.
Taking up at least one habit and maintaining it meticulously. Then be it any small task like meditation or doing laundry on a specific day.
4. Initiative
Approach the problems before anybody.
Take up responsibilities.
Observe and suggesting changes in a system.
Come forward to implement those changes.
5. Self-management
Volunteer for local social activities.
Taking up tasks and completing them on your own by setting up deadlines for yourself.
Get rid of a bad habit of getting a good habit without anybody's help.
6. Learning
Take up courses for self-improvement.
Read self-improvement and motivational books.
Anticipating future changes in the industry and equipping yourself with the necessary skills beforehand.
Constant learning something to increase learning efficiency
7. Problem-solving
Take up research projects.
Look up previous logs for problems faced in the past and their solutions.
Participate in group debate and brainstorming sessions.
Solve puzzles online.
Play games that include strategy, planning, and problem-solving.
Try to solve problems in your family, neighborhood, and society.
8. Technology
Learn new software and design apps.
Take up online courses.
Engage with technological content on the internet.
Read books.
Stay up-to-date about the latest technological advancements.
Final Thoughts!
Employability skills can also be called soft-skills. However, the term employable skills cover a broader spectrum of skills.
These skills help you have an upper over other candidates during the process of recruitment. Also, mastering these skills will help you excel at your job. Although all the skills are not mentioned above, these are the most important ones of all the employability skills.
What kinds of employability skills do you have? What are your thoughts about the role of employability skills in optimizing a candidate's chance of getting the dream job? Share your views with us in the comment section below.
Liked this post? Check out the complete series on Skills