Hard skills are those skills which an individual acquires via learning, education or training. These are quantifiable and judged based on a person's performance during job duties. A hard skill can be from merely a reading or writing ability to working on a complex scientific problem. The important thing about a hard skill is that it is quantifiable which means it can be certified.
Hard skills include strategic, analytical as well as logical thinking that is a primary requirement if you are looking for brilliance in a specific field.  Adequate academic qualifications help to boost an individual's career and aids in his development process.
Definition of soft skills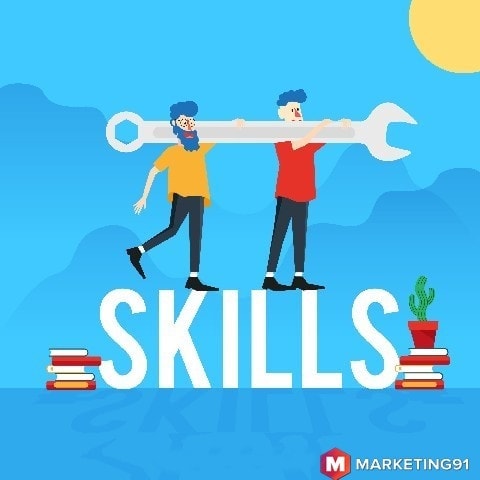 Soft skills are the subtle styles of behavior that aids an individual during effective interaction with others. These are personality traits and attributes that help someone in becoming a better person as well as one of the best employees an organization has.
The soft skills enhance an individual's ability to situational awareness and are considered the characterization of his abilities to gain desired success.
Soft skills are interpersonal skills that are self-developed. These are not specific to a particular role and can easily be molded to suit a specific environment.
Hard skills vs soft skills career-wise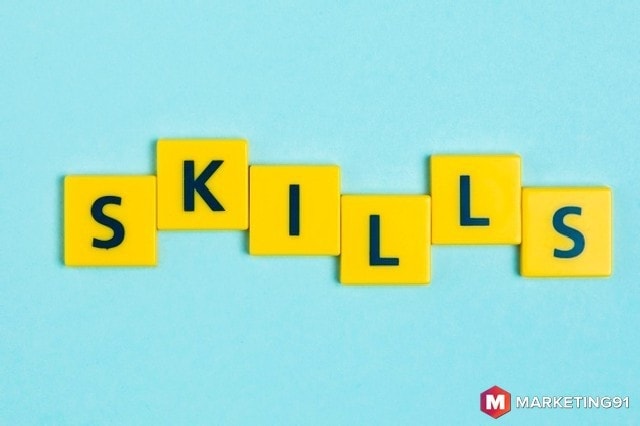 Careers can be classified into three different categories as per their requirements, and it is up to an individual to choose in which category his career belongs. These categories are-
1. The career where one needs more hard skills compared to soft skills
If anyone wants to see the brilliance of an individual in any field, then he must have an abundance of hard skills. These individuals are highly successful in their chosen careers but lack the understanding to work with others.
They are good at hard skills and have very little soft skills. Some popular careers where you need more hard skills compared to soft skills are scientists, engineers, surgeons and physicists.
2. The career where one needs an equal amount of hard skills and soft skills
Numerous careers need a fair amount of hard as well as soft skills, and you cannot survive without either of them. Lawyers, accountants are some of the chosen careers in this field.
The individuals have to deal with the intricacies of their profession as well as people in the form of clients, customers etc. hence they need both hard and soft skills because the latter enhances the former skill.
3. The career where one needs less amount of hard skills compared to soft skills
Some careers like marketing and salesmanship need more soft skill than hard skill because it is all about dealing with the customers or clients. The knowledge of such people is limited, and their working ability is not dependent upon the hard skill but on soft skill like understanding the customer, reading him correctly, making a sales pitch and convincing him persuasively to close a deal successfully.
Hard skills vs soft skills – Demonstrating them on the resume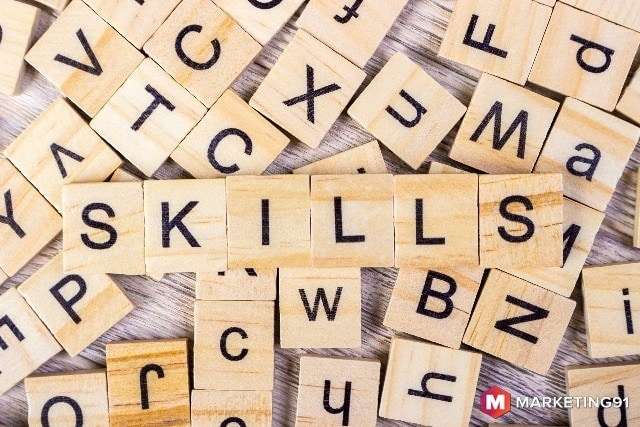 Hard skills are a necessity if you are applying for a job but remember that the soft skills are also not lagging.  The first thing the hiring manager will do is scan the resume and find out whether an applicant has demonstrated them or not. It is after verifying his credentials that he will start searching for soft skills.
It is a hard fact that by itself only the soft skills do not have the desired impact if you leave out a few professions. It is the soft skills along with hard skills that an employer is searching for because the combination in itself is deadly.
Before highlighting the skills in a resume, it is imperative to conduct a complete assessment of the skills an individual possesses. The first step is to assess the skills, and this can be done by writing them down on a piece of paper. The second step involves categorizing them into two different labels hard and soft.
Now, look at your career goals and the job descriptions that are of interest to you and then prioritize the skills as per the requirements. The third and final step involves discovering how the hard and soft skills can be displayed on the resume, cover letter and interview to gain maximum advantage.
Resume – It is essential to add a section in the resume which states skills. Here mention the technical skills under hard skills and interpersonal skills under soft skills. Emphasizing the job-specific skills is beneficial in the long run hence modify the skills section to match desired skills.
Cover letter – The cover letter is a significant opportunity that can help an applicant to highlight his hard skills as well as soft skills. Also, include professional sketch to demonstrate how they were applied in the past with maximum advantage.
Interview – It is the interview where an applicant can demonstrate his soft skills admirably. Remember listening and communicating are two crucial soft skills that are tested at the onset; hence, it is essential to be vigilant from the word go.
At this point, the applicant should let the hiring manager know how he has integrated both his soft and hard skills to overcome difficulties in tasks.
Difference between hard skills and soft skills
An employer looks for both hard and soft skills in a potential employee as both soft and hard skills are equally important when it comes down to a job application. Although both are desired commodities in this ever-changing world, it is the differences that set them apart. Some of the key difference between hard skills and soft skills are as below:
| Hard skills | Soft skills |
| --- | --- |
| Hard skills are skills that are achieved via years of learning. | Soft skills are skills that are considered inherent or innate. |
| No one is born with hard skills as you have to learn them. | Soft skills are part of our personality, but you can enhance them. |
| Hard skills are ones that are needed for a particular task. | Soft skills are ones that can be used in several tasks at.once |
| Hard skills are also known as technical skills or abilities as they are for a specific occupational field. | Soft skills are a set of traits like etiquette, behaviour, teamwork, communication etc. for several occupational fields |
| Hard skills are taught in many educational institutions | Soft skills cannot be learnt in any educational institutions. |
| Hard skills require higher levels of IQ or intelligence quotient in a person. | Soft skills require high levels of emotional quotient or EQ in a person |
| Examples of high IQ level in hard skills are qualifications in fields like statistics, economics, account, mathematics, science, technology, finance etc. | Examples of high levels of EQ in soft skills are skills like adaptability, self-control, self-management, self-confidence time management etc. |
| Hard skills are facts and do not allow the individual to take criticism positively as it is a dark spot on his learning abilities. | Soft skills include the easy-going nature of an individual that encourages the ability to accept criticism in a positive frame of mind. |
| Hard skills are considered constant and are generally used in any surroundings or environment with a diversified workforce as well as workplaces. | Soft skills are not variable as they need to be modified to accept every change in surroundings or environment, workplace or diversified workforce. |
| Hard skills do not change even if an employee has to face different policies and customs if he changes his job. | Soft skills are varied, modified and adjusted as per the policies and customs of the existing company. |
| Hard skills are viewed based on performance and qualifications of an individual. | Soft skills are not based on the performance and qualifications of an individual. |
| Hard skills can be explained in a simplified way with the help of an example because when an employee qualifies for a specific job, then he does not need to modify or learn anything for that particular job. | Soft skills cannot be explained in any way because it varies from person to person and also differs in the way it is presented because an employee does not have the qualification to prove his skill. |
| Acquiring hard skills in not an easy process as an individual needs step-by-step guidelines in obtaining them. The set rules make it easy for a person in acquiring them. | An individual does not have any set guidelines that it can take help of in procuring the soft skills. These can be learnt through understanding, maturity and experience with time. |
| An individual must use available resources like books, online courses and podcasts along with a certified degree to acquire hard skills. | An individual must use concentration and hard work along with adaptability skills to acquire soft skills. |
| Hard skills are visible, tangible and defined and vary from individual to individual in quality and quantity. | Soft skills are not visible nor are defined or tangible, but they do vary from individual to individual in quality and quantity. |
| An individual needs the logical centre located in his left brain for smart handling of hard skills. | An individual needs the emotional centre located in the right brain for smart handling of soft skills. |
| The rules for hard skills stay the same regardless of circumstances one works in. | The rules of soft skills change as there is a dependency on the people as well as circumstances. |
| Hard skills signify that you are perfect for a specific job profile. | Soft skills signify that you are a great fit anywhere. |
| Hard skills are measurable and teachable. | Soft skills cannot be measured or taught as in textbooks because they are self-taught and self-developed. |
| Hard skills are considered professional abilities that are concrete. | Soft skills are considered personal abilities that enhance professional capabilities. |
| Hard skills are easily recognisable skills and can be quantified. | Soft skills are subjective skills and challenging to quantify. |
| An individual acquires proficiency in any subject or matter because of hard skills. | An individual with soft skills can think on his feet at the last minute. |
| Hard skills focus on practical skills and abilities. | Soft skills focus on personalities and behaviours. |
| Hard skills depend on assessments, testing and grades and they demonstrate an individual's ability to understand, learn and apply information. | Soft skills are dependent not on information but emotions and having these skills mean that it becomes easier to identify, assess and control an individual's own emotions as well as those who are in or near your group. |
Liked this post? Check out the complete series on Skills