From the time we were kids, we started to learn the basics of social skills that revolve around learning the best ways to live, communicate, and interact with others.
A prompt response to meaningful relationships is communication.
A healthy set of communication skills comes in handy in nurturing both personal as well as professional liaisons.
In the age where socialization is equated to connecting to the maximum number of people over social media, the need for a person to have real social relationships cannot be belittled.
Any desired profession or social standing requires interpersonal skills. A friendly, sociable candidate, who can put their idea across the table with conviction, definitely has a vantage point.
Expanding one's professional network, building a strong social circle, working efficiently in teams to climb the professional ladder of success are all the key areas that necessitate the adept incorporation of social skills.
This post will uncover what social skills are and how you can incorporate the right socialization skills.
What are Social Skills?
Social skills refer to a set of soft skills that enhance the quality of interpersonal communication, social interactions, and professional and personal existence.
In a professional field or inside a closer social circle, a person communicates through various channels, verbally with the help of words and ideas, and non-verbally, using subtler expressions, body language, eye contact, and hand gestures.
The ability to convey a particular thought to the people in front, the art of selling one's proposition to dynamic social groups with conviction, summarizes the critical aspects of socialization.
If we rewind the clock, 'social skills' shall not mean the number of Facebook friends one has and shall fit itself into being a fine set of ideal, tangible techniques used in intellectual conversations.
A widely believed disposition about extroverted people having an upper hand in socialization can be debated. A healthy communication channel requires empathetic speaking on the one hand, and active listening on the other.
A calmer, quieter self can also excel in maintaining a quality network, both personal and professional.
Important Social Skills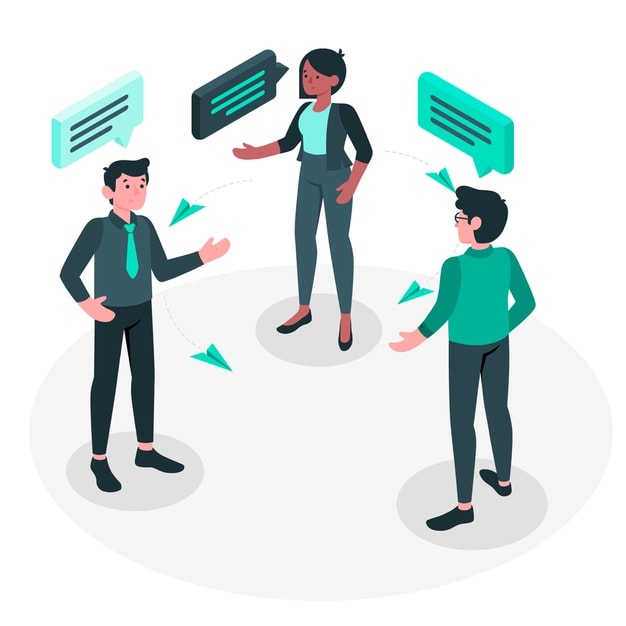 Beauteous Social Skills is a wholesome package. It contains all the finer to subtler nuances of communication, like being a participative conversationalist to an active listener.
The following ingredients can enhance the quality of one's interpersonal communication, personal or professional:
1. Proper Body Language and Eye-Contact
Gestures speak before words do. After entering a room full of students or the interview panel, settling into the chair gracefully after seeking permission shall be appreciated better than standing clueless.
In a conversation, maintaining eye contact with the person reflects confidence. Looking away or staring at the oblivion are signs of disinterest, cluelessness, and making yourself look absent from that conversation.
A firm yet empathetic look right in the eye gives a sense of presence and involvement in the conversation.
2. Listen Empathetically
There is a vast difference between hearing and listening actively. While the former is just a biological process and gives little signs of being present to the problem-at-hand, the latter reflects understanding and compassion. A simple nod, looking in the eyes, and a small smile while listening to the other person are the gestures that convey interest in the conversation.
3. Lose The Aggression, Be Assertive
Given a group of five people to manage, there are two ways to ensure not to portray authoritativeness and get the work done in the desired way. One can either call a meeting, do not consider the peers' ideas, shout aloud their way of work, dismiss them, or do it the 'Nice guy' way.  The latter is more sociable.
4. Effective Communication Channels
Social skills are all about dynamism. How quickly a person can adapt to the changing environment and communication requirements are the deal-lockers.
Knowing how every subtle aspect of one's communication can make an impact is essential. To resolve an emotional conflict over an e-mail is less sensible than meeting in person; it is an important realization.
 Why should you Cultivate Social Skills?
Industries to offices, schools to colleges, interviews with informal parties, networking with the people around, are quintessential. Weighing one's potential is synonymous with their ability to represent their personality as the most unforgettable one across the table.
One of the most significant investments in the professional area is networking. Meaningful relationships at home and in the workplace are a direct reflection of one's social stature. Good social skills can prove to be futuristic in productive ways.
Conversations with the most intellectual minds in the room bring home beautiful ideas, opportunities for a new venture, or a new perspective on an ever-lasting inconclusive debate.
Healthy channels of communication can add to the attainment of the team's shared goal, with clearly laid expectations and peer review. A helping hand or a mind-opening conversation can help just right to navigate through disturbing scenarios.
'Tell us about your recent leadership experience or a group management project' is the most common interview question, putting one's social skills and ability to communicate effectively to test.
Here is a video by Marketing91 on Social Skills.
How to Polish your Social Skills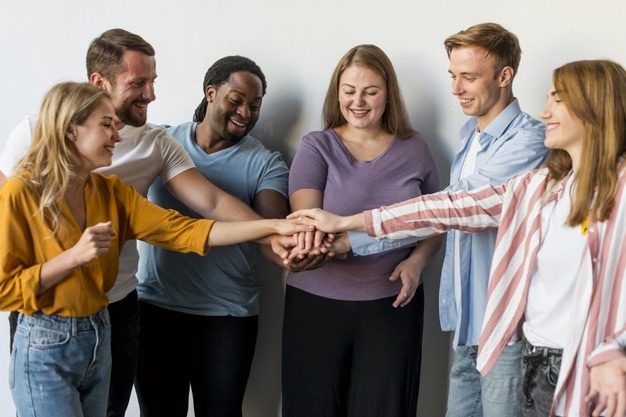 Refining one's social skills in the most personal journey, the pace varies from one individual to another. It is not sane to expect an overnight transformation from a Stephen Hawking level of introversion to a greedy, Mark Antony-like extraversion.
Even then, there are some generalized techniques to develop one's social skills:
1. Be a part of small gatherings
It is always easier to start a conversation with an inner circle of like-minded people than to hit large crowds directly.
2. Be present in the conversation
Show it to the group of people or individuals by offering subtle compliments, nodding to their statements as a sign of comprehension.
3. Create a space for others in the conversation
When it seems complicated to navigate the conversation further, invite others to talk. Ask open-ended questions, the responses to which are easy to build upon.
4. Observing one's body language
It is essential to learn one's bodily gestures and how they might be perceived. Standing in front of a mirror and practicing different social scenarios can work wonders!
5. Have substance to make intelligent points in a conversation
Reading about the things happening around and carving out an ideology to pitch in can give a head start in intimidating conversations.
The most frequently visited spaces that require a pleasant personality are seminars, interview panels, a university setting, family get-togethers, and coffee breaks in offices.
If one is comfortable in all these intimidate-looking settings, the battle of socialization ahead gets easier. It has always been suggested to experiment with an individual's social skills in more informal settings, as the stakes are low here.
The learning from these settings can be packed in the folder with the resume and taken along to that one crucial interview. It is all flowers ahead, nailing the interview with fluidity, flawlessness, and confidence.
Final Thoughts!
All the lessons mentioned above are successful when put into practice.
So, observe and imitate the desirable attitude, customize these attitudes, and glide through the most intimidating conversations smoothly.
Affirmatively, the right toolkit of social skills shall have a magnified effect on one's employability, availability of dynamic opportunities, and meaningful personal and professional relationships.
How important do you consider social skills in contemporary times?
Liked this post? Check out the complete series on Skills