Definition: Teaching skills are defined as the skills and know-how needed by a teacher or an instructor for planning lessons, instructing students, interacting with the students and their parents, and working diligently with administrators. The teacher gains skills through formal education as well as on-the-job experience.
What are teaching skills?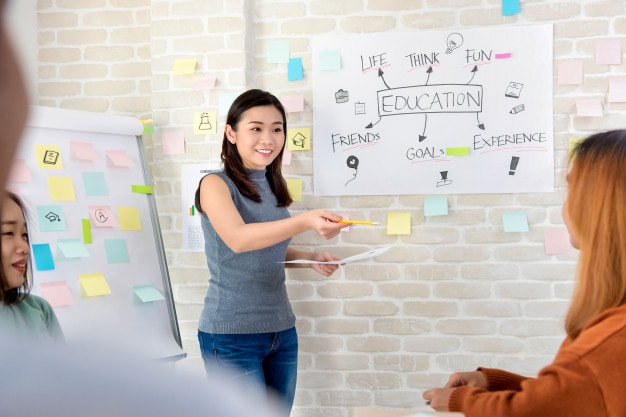 A teacher has a vital role in society as a teacher nurtures and develops the new generation's minds to become individuals in their rights.
A teachers' responsibility involves planning lessons and providing instructions to the age groups they are qualified to teach. Teachers need an integration of both hard and soft skills to bring about a positive educational impact on young minds.
A teacher is the one that works with children from a young age and gradually imparts knowledge and develops critical thinking.
The best features associated with teaching are
A teacher gets to share a subject with people who are genuinely interested in it and wants to listen to the available information. It makes the experience rewarding for a teacher when they find enthusiastic pupils to teach
The teacher is at the center of interesting and informational discussions that encourage them to expand their knowledge and understanding
Dealing with various mindsets makes a teacher think on their feet
The best thing associated with teaching is that a teacher is a focal point who helps the less-able students to blossom gradually and manage the desired outcomes
The worst-case scenario related to teaching is
Preparing lessons need lots of extra work, and a teacher might not have the resources to do it or might not have the time for it. Both case scenarios will work against them and the lessons that are being prepared
A teacher will have students with a different mindset in the class. In most cases, all the students will not be enthusiastic, and some will be downright rude and bad-tempered. This makes a teacher's job difficult
Deciding what age range to teach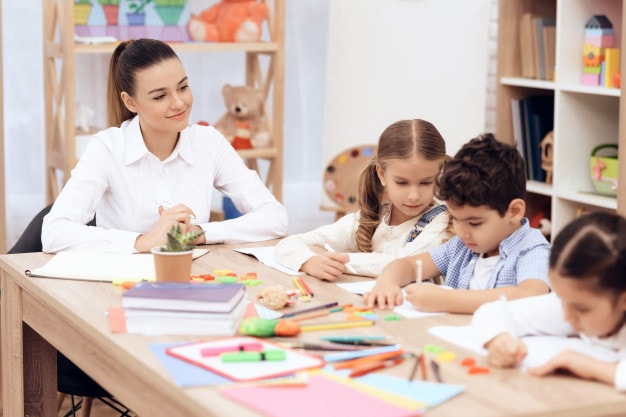 Teaching in a professional capacity can be done in different settings. There are good and bad points associated with every age of students.
Teaching younger children 
Teachers teaching junior, elementary, and primary school generally teach most or all the subjects. They should have a good knowledge of all the subjects to a certain level.
Primary teachers can know their students very well as they spend a lot of time with them
A teacher must have an abundance of patience to handle young children
Teaching older children 
Teaching high school or secondary units requires sound knowledge and a real passion
Teaching older children can be funny, idealistic, and interesting
Teaching adults 
Teaching adults is a bit time consuming as they are well set in their ways, and learning new things might prove difficult
Adults are keen to learn, and their self-motivation urges them to cross all o0bstacles easily
Adults need extended deadlines, and the teacher must be prepared for it
Essential skills every teacher needs
The teaching skills list of every teacher must include the following
1. Critical thinking 
One of the most effective teaching skills that a teacher must have at all costs is critical thinking. It proves a boon and helps a teacher to consider wherein lies the best interest of the student.
It is this skill that allows the teacher to ensure a safe classroom that will provide a nurturing environment
2. Organization skills 
A class often has thirty to forty students. A teacher is responsible for every one of them. A teacher has to manage materials and assignments to keep a well-organized classroom.
Organization skill is one of the essential professional skills of a teacher as it helps them keep things in their proper place and manage all the students admirably.
3. Communication skills 
A teacher has to communicate verbally and non-verbally with the students to meet all the students' needs. Good communication skills come in handy while talking to other teachers and parents.
Both learning and teaching are connected to communication. It is the communication skill that helps a teacher handle students with different abilities, cultures, ages, mindsets, and learning styles.
4. Teamwork 
Important teaching skills that keep a teacher in good stead is teamwork. When you realize the importance of working in a group, you encourage them to comply with it.
Working as a team member builds self-confidence, efficiency, productivity, leadership skills, communication skills, and critical thinking skills. This is why it is the desired skill to have in a teacher
5. Leadership 
A teacher needs leadership skills in abundance to deal with a classroom full of students. Some teachers take on additional responsibilities like directing a social club, for instance, a reading club, or coaching a sports team like a basketball team that enhances teaching skills.
Teachers with leadership skills have a better chance of advancement to senior positions compared with ones that are lacking in this department
6. Imaginative thinking 
Imaginative thinking in a teacher is considered a vital teaching skill as it helps keep the students hooked. Some teachers take their students for outdoor activities to relate to their subject better, whereas others might take the help of drama or singing to prove a point.
Some teachers also take the use of television and social media platforms to encourage learning in the students
7. Conflict resolution 
Teachers with teaching skills like conflict resolution can handle disagreements between students quite easily. They will adhere to active listening, and after looking at the matter from every angle, they will come to a compromise that will be agreeable to all the parties.
8. Technological skills 
Technology has put its feet firmly on grounds like education. A teacher with technical skills can remain in touch with everything that is happening around us quite correctly. Technological advances help track grades, formulate lessons, create study guides, check worksheets and test papers, etc.
Digital media is often used by the teachers to make the material interesting and help them gain additional information. A teacher who is not proficient with the latest technological advances will find themselves lagging behind their colleagues.
9. Time management 
Teaching is a full-time job that requires a teacher to work long hours first at the school and then from home planning lessons, checking copies, and preparing further assignments and report cards.
Teachers with time management skills can easily maintain a healthy work-life balance and utilize their time to perfection. They are the ones that can easily set aside time for recreational and personal activities amidst so much work
Traits of a good teacher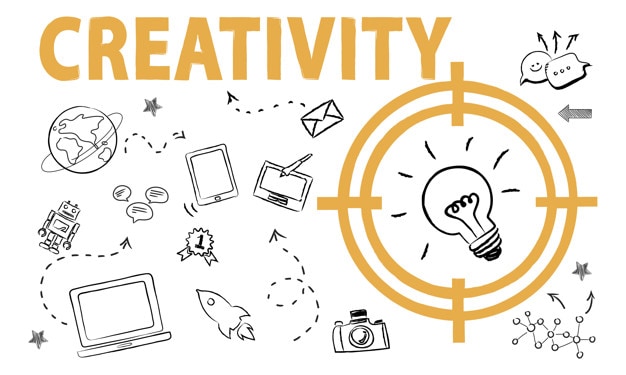 Some important traits of a good teacher are as follows
1. Patience 
Patience is a desirable trait as it helps to handle children with different mindsets. Students come from different cultural backgrounds, intellectual abilities, and learning styles. When they contribute to classroom discussions in some way, their opinion is influenced by their personal beliefs.
A teacher must be patient to mold the student to overcome personal bias and prejudice and work with and not against their fellow students. It is the responsibility of the teacher to maintain a balance between the students' abilities and their expectations
2. Empathy
Another important trait to have in a teacher is empathy. If you think that the lives of children are easy, then think again. Children have big feelings and have to deal with a lot of pressure that adults cannot even think of.
Sometimes the pressure becomes so great that it overwhelms the child and pushes him towards anxiety, fear, and depression. Empathy in teachers is considered a desirable trait because they will understand the feelings of all the children that cross their path, empathize with them, help overcome real difficulties, and act accordingly.
A teacher who is empathetic by nature will always put themselves in the shoes of the student, be sensitive to their feelings and provide a safe environment where they can grow and learn peacefully
3. Passion and creativity 
A teacher must be passionate about their job if they want to make a difference. This is not a nine-to-five job but a full-time effort to be engrossed fully to impart knowledge and keep the student engaged. Another essential trait of a teacher is creativity.
If a teacher keeps the lesson monotonous, it will not find favor with the student, but if the teacher is creative and keeps on introducing new ways of learning and keeping the subject interesting, then he will automatically become a favorite of the students
4. Self-improvement 
A teacher who knows all knows nothing worthwhile, whereas a teacher who is always on the look-out for self-improvement will find favor with one and all. Looking for self-improvement methods is a desirable trait to have in a teacher as it helps to look inwards objectively and find areas that need improvement.
It can be people-skills, subject matter, teaching methods, or behavior in the classroom. Reviewing themselves and being willing to change for self-improvement will prove beneficial for both the teacher and the student
5. Adaptable 
A teacher should be adaptable by nature. Handling a class of students is not an easy feat. The teacher must be ready to face any change eventuality if they want to find favor amongst their students.
Sometimes there is a change in the schedule, or one teaching method does not work in another class, and thus adjustments are needed at the drop of a hat. An adaptable teacher will adjust their methods to suit the students' expectations and find success.
Conclusion
Teaching is considered an incredibly rewarding job as the teacher gets to mold the future generation. The teaching skills help to impart valuable information and develop a student's personality and mind.
Liked this post? Check out the complete series on Skills