Coaching skills are defined as the means of building great leaders in an organization. It helps to achieve both professional and personal goals and hence is in great demand in the modern world.
Effective coaching skills help to develop the skills and improve the performance of a person. It is one of the best ways to boost employee morale in a company so that they can achieve organizational objectives.
A leader or a manager must have a good relationship with the workforce so that he can analyze performances impartially, communicate his thought-process effectually and, at the same time, motivate the employees to do better.
Essential coaching skills for managers or leaders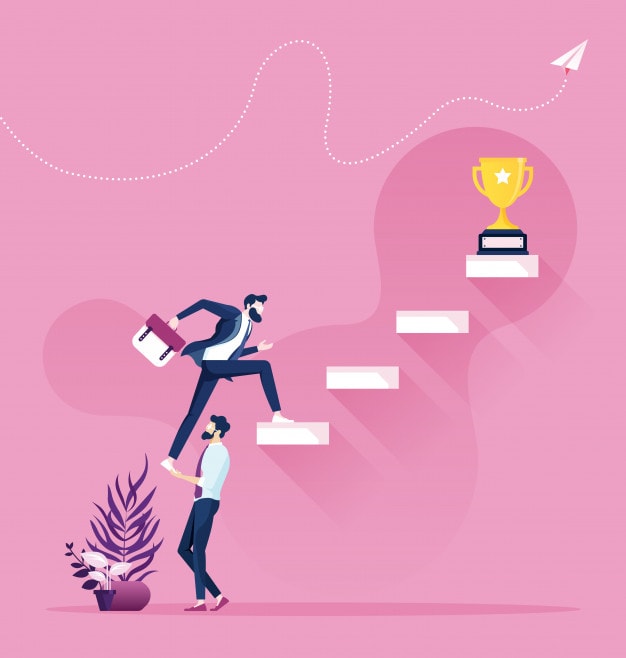 Some essential coaching skills necessary for a leader are as follows-
1. Goal setting 
An important coaching technique in a leader is goal setting. It helps to set well-defined and achievable goals through clear directives.
2. Clarity
There should be clarity in the thought process and while providing instructions. One of the essential coaching qualities in a leader is showing clarity in all his actions.
Define topics, needs, and expectations with simple and clear words. It will create a positive environment that will encourage increased levels of efficiency and productivity.
3. Be curious
Curiosity is one of the desired coaching qualities in a leader as it is a trait that promotes continuous learning in a leader as well as the workforce he is responsible for.
Being curious keeps the leader in good stead as he tries to understand why things happen as they do and the ways to improve them further. This quality helps in professional development and guiding other employees by example.
4. Positive nature
A leader who looks at the world through an optimistic lens will always find ways to accomplish things. He will look at strengths and bring about positivity in the workplace.
His optimistic nature will help employees to overcome their weaknesses and put emphasis on strengths so that everyone can harness their abilities and skills for their professional as well as organizational benefit.
5. Be empathetic
A leader should be empathetic by nature. It is considered one of the most important coaching qualities as it facilitates better understanding between the people at the leadership position and their subordinates.
Showing compassion and sympathy to other employees and seeing the world from their perspective will help to earn the respect of the workforce
6. Persistence
One of the desired skills in a leader is his persistent nature. It helps him to stay on course irrespective of the innumerable difficulties on the way. A strong coach with persistent nature will guide his workforce towards their goals despite any obstacles.
He can foresee issues and consider challenges as a means of further improvement and development.
7. Be innovative
Innovation is the name of the game, and an innovative leader will always go further in his professional life. Being innovative is an essential skill as it helps the leader to ask open-ended and probing questions, filter ideas, and solve issues creatively.
8. Sincerity
One of the desired skills of a leader is his sincere nature. Good coaching quality and leadership skills include a genuine desire to help the other employees. The leader sincere in his efforts will take an interest in the workings of his employees in the same manner as his own.
He does not have any ulterior motive; instead is humble in his efforts, passionate about his work, and patient in his dealings to demonstrate his reliability.
9. Be supportive
A leader should be supportive of everyone working under him as it lays the foundation of mutual trust and respect within the team.
This is an effective coaching quality that will motivate all the members to move forward and achieve company goals and objectives.
10. Communication skills
One of the desired coaching quality in a leader is communication skills. It sets clear expectations amongst the employees so that everyone is aware of where they stand and the direction they need to take to achieve organizational goals.
Clarity, as well as transparency in communication skills, gains the trust of the employees. It also persuades the leader in asking feedback and practicing active listening to create an inclusive workplace environment.
It is the communication skills of the leaders that often encourage employees to voice their ideas, improve performance, and take ownership of their actions.
11. Effective guidance
An important coaching quality in a leader is that of offering direction to his team and other employees working under him. It makes him an effective and productive leader that is working for the overall development of the workforce and the organization.
Such leaders are guiding force in the organization that can confront issues head-on, clarify things, find solutions, gains essential insight, and overcomes obstacles very easily.
12. Be open-minded
One of the coaching qualities that is considered an essential critical skill is being open-minded. It is also referred to as the foundation of effective coaching and is encouraged by organizations in their leaders.
A leader with this trait will not judge others without any proof. He will understand that people can have different viewpoints, and it is not a bad thing. An open-ended leader will give employees a chance to prove themselves and take corrective measures if needed.
Coaching skills in the workplace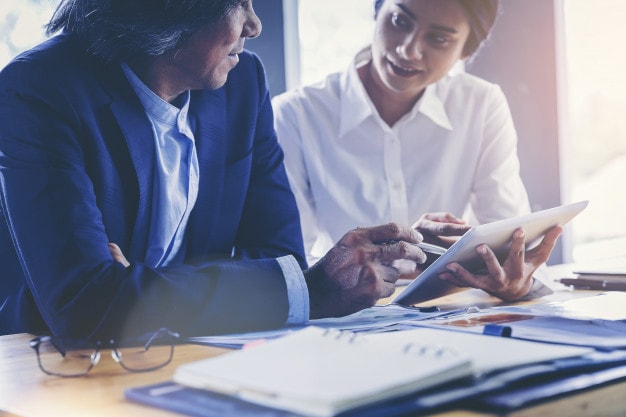 Coaching skills in the workplace leads to innumerable opportunities in professional life. Some important ones that are necessary for the workplace are
1. Support and encouragement
It is the interpersonal skills of a leader that allows him to interact with the workforce and strengthen his relationship with them in the workplace.
The skills related to coaching helps a leader to offer unconditional support and encouragement to others so that they feel comfortable working in a friendly environment.
2. Be challenging and motivating
It is important to challenge the employees working in your team or under you so that they can rise and do better. The coaching qualities in the workplace acts as a challenge as well as a motivational force that will result in performance improvement.
It pushes the employees to come out of their comfort zone and reach optimal potential.
3. Flexibility
Change is imminent, and the leaders who accept it as an integral part of their professional life are the ones that can keep the momentum going despite adverse conditions. One quality that leads to innumerable opportunities in the workplace is flexibility.
Employees like leaders who can adjust to change without creating unnecessary fuss and pressure on others
4. Analyzing
An important coaching quality in the workplace is analyzing performance effectively. The leader works as a coach and monitors all the individuals working under him.
It includes observing performance gaps between desired and current ones and analyzing the steps that need to be taken to fill those as soon as possible. Observing and analyzing is an analytical skill that is highly desirable in a coach as it helps to break down information and think logically about cause and effect.
5. Questioning
Questioning is an important communication skill that helps leaders to ask probing questions in the workplace. It encourages employees to elaborate and extend the conversation so that the leaders can glean important information.
Questioning also leads to self-exploration and results in self-assessment.
6. Listening
One of the most in-demand skills related to coaching in the workplace is listening skills. It is a communication skill that encourages a person to hear the meaning behind the words and the message that is not uttered verbally.
A leader should listen actively so that others can have their say. He should emphasize both verbal and non-verbal content.
It is the listening skills in a leader that helps him to garner important information through various sources in the workplace.
7. Offering instructions
A good leader effective in coaching qualities is the one that provides clear and simple instructions to people working under him in the workplace. It is coaching qualities that stop him from overwhelming employees with an abundance of information.
He emphasizes key points and important elements so that tasks can be conducted successfully.
8. Accepting feedback
A leader should be open to receiving feedback as it is constructive criticism that helps in further improvement and development. Asking others for feedback shows the leader in a positive light.
His employees are impressed by his dedication as it shows that he is ready for improvements and changes for the betterment of everyone.
9. Providing feedback
One of the coaching qualities that lead to innumerable opportunities in the workplace is providing feedback. Employees want to hear how well they are performing and what are the things that should be done for further improvements.
A leader with good coaching qualities will be in an excellent position to tell the employees about their behavior and performance in the workplace. Providing feedback is a perfect way to keep everyone in the loop as it leads to positive reinforcement and boosts an optimistic work culture.
10. Building relationships
One of the coaching qualities that lead to innumerable opportunities in the workplace is building relationships. This is possible by creating a trustworthy atmosphere where everyone respects the leader and is ready to work as per his directive without any hesitation.
Creating rapport should be the primary objective of a leader as it helps to build a relationship so that everybody can reach organizational goals and objectives effectively.
The leader should use the name of the employees, make eye contact, listen to suggestions as well as grievances, and show genuine interest in their growth and development.
11. Establish the impact
It is essential to let the employees know how their actions have an impact on the workplace as well as company goals and objectives. Let them understand their part in the scheme of things so that they are motivated to do better.
How to improve your coaching skills?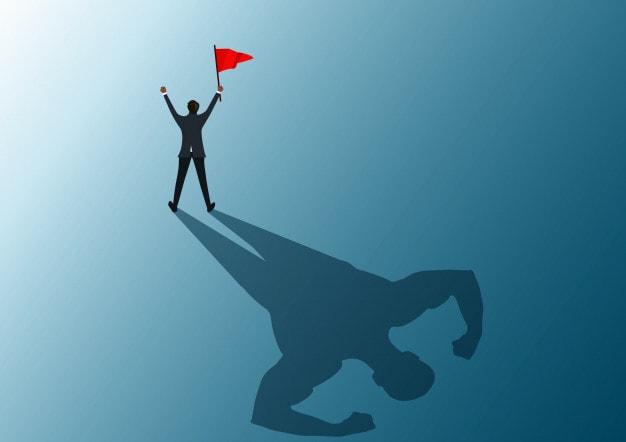 Some important ways to improve your skills that can result in effective coaching are as follows-
1. Identify your goals
You are a remarkable leader, no doubt but if you want to improve your existing coaching qualities, the first thing to do is ask for feedback. This will tell you about your strengths as well as areas where you are lacking.
Ask relevant questions so that you can be clear about your weaknesses as well as strengths. Now create measurable and achievable goals that are relevant and specific so that you can improve your abilities and skills. It is essential to set a time limit on them to have a clear and time-based target in front of you.
2. Highlight your strengths 
You have been a coach and a leader for a long time and have some outstanding qualities and traits in your kitty. If you are looking for ways to improve your skills, then define your strengths and take them to the next level.
3. Build confidence 
A leader should regain his self-confidence once again to improve skills. Keep the onus on progress, stay positive, and give yourself some room for modifications, and within a short span, there will be a marked improvement in the coaching qualities.
4. Seek a mentor 
One of the most important ways to improve your skills that can result in productive coaching qualities is taking the help of someone suitable. A mentor can prove a blessing in these circumstances.
Look around and seek someone who has the necessary capability to guide and improve performances. It is the mentor that will help to adopt traits and qualities that will forge long-lasting bonds with the employees.
Advantages
The advantages of effective coaching skills in the leader are as follows-
The most crucial benefit of coaching qualities in a leader is that it encourages learning and development in the workplace
Coaching qualities in a leader promote a growth mindset that will ultimately prove beneficial for the organization
The advantages of coaching qualities are far-reaching as it leads to team cohesion in the workplace
Coaching qualities in a leader are considered beneficial as it boosts the motivational level
The advantage of coaching qualities in a leader is that it increases employee retention in a workplace
Good coaching traits in leaders helps to improve performances and fill performance gaps of employees
The advantage of coaching qualities in a leader is that it enhances skills related to conflict resolution
Skills like empathy and building relationship prove beneficial as it leads to an environment of trust and respect
One of the coaching skills is active listening, and it improves communication in the workplace. This powerful skill helps to connect employees with their leaders
Good coaching qualities help the leaders to forge a cohesive workplace
Coaching qualities in a leader assist in developing higher functioning at all levels in the organization
Conclusion
Effectual coaching skills and qualities in leaders and top executives help the organization as a whole because everyone benefits from it. They can create plans, develop teams, and shape the future with ease.
Ultimately it is the skills and qualities used by leaders that result in a smooth pathway to progress and development.
Liked this post? Check out the complete series on Skills