Empathy is the ability to imagine yourself in the place of someone else and feel what he is going through. It refers to connecting emotionally and understanding the other person's perspective about things.
Empathy is a positive quality that keeps people well-attuned to the thoughts and feelings of another person.
The ability to feel what the other person might be thinking, understand their point of view, share the feeling and take action is highly appreciated in these tough times when people generally do not bother about anyone else.
Empathy is a rare trait in the workplace as it can resolve conflicts quite easily, help to build productive teams and improve workplace relationships.
Signs of empathy
The signs of empathy in a person are
People can emotionally connect with you and share their problems every day
You are good at listening
You can understand the thoughts and feelings of other people
Empathy makes you feel what someone else is feeling
People often come to you for advice
You are overwhelmed by events
You are amongst the first ones to offer help
You can feel when people are not being honest with you
Empathy makes you care
You are concerned about the well-being of other people
Empathy and compassion go hand in hand for you
Types of Empathy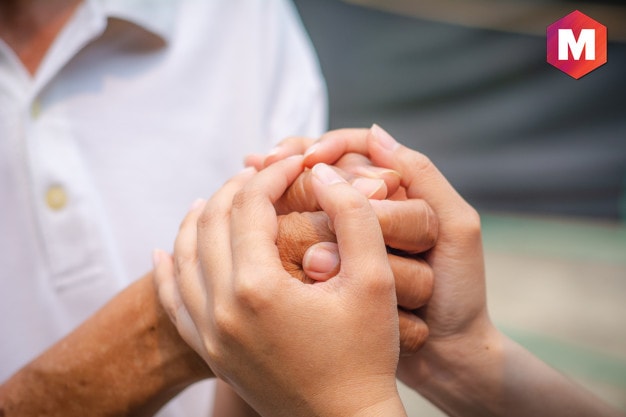 The different types of empathy are cognitive empathy, emotional empathy and compassionate empathy. Some experts have included two other forms of empathy and these are somatic empathy and spiritual empathy. A short overview of every one of them is given below-
1. Cognitive Empathy
Cognitive empathy in people refers to putting yourself in another person's shoes, understand their mental state and see their perspective or viewpoint.
This is why this type of empathy in a person is also known as perspective-taking.
Cognitive empathy in people is about having empathy by thought instead of feeling. It is a useful skill to have especially for people in higher management positions.
For example, a manager in a company with cognitive empathy skills can place himself in the shoes of other employees and act accordingly.
Cognitive empathy shows inadequate feeling and is considered as under-emotional by people.
2. Emotional Empathy
Emotional empathy in people is the ability to feel the emotions of another person as if you are also going through the same situation and emotions with him. It is also known as emotional contagion or personal distress because it looks as if a person has caught the emotions of the other person
Emotional empathy is most prominent in children. An example of emotional empathy is when a mother smiles at her baby and he will reciprocate the feeling by smiling back.
Emotional empathy is both a positive and good emotion as well as a negative and bad emotion.
Emotional empathy in people is a good trait as it will help to understand another person's emotions and respond accordingly.
These types of empathy are valuable quality to have in the medical professions where the doctors and nurses must respond to patients with emotional empathy.
Emotional empathy is considered bad because these types of empathy can overwhelm a person and make him distressed. The empathy overload will prove harmful so it becomes very important for these types of people to work on their self-control and self-regulation and manage their haywire emotions.
Emotional empathy involves too many of emotions and is considered over-emotional by people
3. Compassionate Empathy
Compassionate empathy is the ability to feel another person's pain and take action to help accordingly. Empathy and compassion go hand-in-hand as both show a genuine concern for people and a deep desire to help other people overcome the problem.
These types of empathy urge us to take action and not be a bystander. When you see someone in a problem it is compassionate empathy that will help you to understand the feeling of others and take action to resolve the problem.
Compassionate empathy is the right balance of emotion, feeling and logic and helps people in making better decisions and offer support and aid when needed
4. Somatic Empathy
Somatic empathy enables a person to feel the pain of another person physically. These types of empathy make people respond similarly to other people.
For example, twins generally show the tendency of Somatic empathy as they often feel and react similarly to the other person. If you hit one person in the stomach then the empathy involves the other person automatically as he will also feel the pain physically in the same place
5. Spiritual Empathy
Spiritual empathy helps a person to have a direct connection with consciousness.
It can be achieved with help of meditation and are considered enlightenment through a connection with the Supreme Being.
Tips for Practicing Empathy
Empathy is referred to as quality as well as a skill that you can promote in yourself. It is possible to learn it with time and strengthen it so that the trait becomes ingrained in you. There are several tips for practising empathy that you can follow
Practice active listening. It is important to listen without interrupting as this will create a viable connection between the speaker and the listener.
Non-verbal communication is an important tool that can prove helpful in cultivating empathy in a person. Pay attention to body language and facial expressions so that you can understand what the other person is going through
There will be times when you are unable to grasp what the other person is saying. This is the time to test yourself by understanding the other person's state of mind and thoughts.
Ask questions to learn about a person, his way of dealing with life and related issues. This understanding will open new doors for you and boost your abilities to share the feelings
Imagine yourself in other people's place. This will help you to experience the various emotions that he is going through like pain and helplessness. This understanding and ability to share will often create feelings of sympathy and compassion and prove a useful tip for practising empathy.
Here is a video by Marketing91 on Empathy.
Uses of Empathy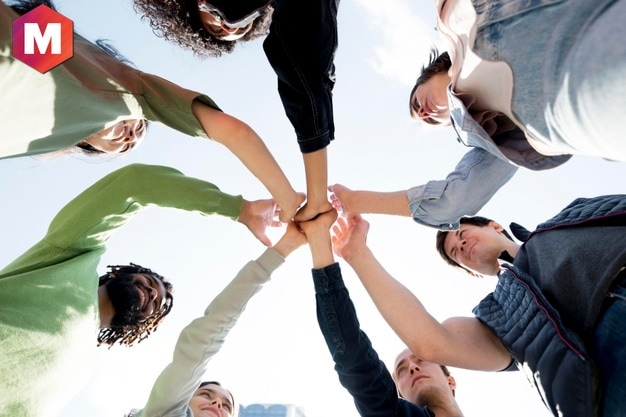 American psychologist Daniel Goleman, the author of the New York Times bestseller Emotional Intelligence and Social Intelligence: The Science of Human Relationships has written a lot about empathy and how to use it for our benefit.
In this fast-paced world, it is rare to see a person who can feel empathy for fellow human beings. The uses of this trait are described below-
1. Social connections
Affective empathy is the ability to understand another person's feelings. It also helps to see the good in others and share their feelings. People with emotional empathy can easily connect with another person's point of view.  This is how useful and long-lasting social connections and relationships are built
2. Emotional regulation
There is an important saying that too much of everything is bad. When people have empathy for others it can at times be overwhelming. People slowly learn to manage and regulate their own emotions and understand the way to help others. Emotional regulation is very important in a person as it will help in dealing with excessive emotions.
3. Helping behaviours
Empathy urges us to take a compassionate stand and promotes helping behaviours.
4. Emotional well-being
Empathy like spiritual empathy is useful in a person because it helps him to achieve emotional well-being
Barriers to Empathy
The barriers to empathy are as follows
1. Cognitive Biases
How people perceive the world that surrounds them is influenced to a greater degree by many cognitive biases which make it difficult to see all the numerous factors that have created that specific situation. It is a common barrier to empathy and makes it difficult for a person to see a situation from the perspective of another person
2. Dehumanization
If a person is somehow different from others then people consider him an outcast and their way of looking at him and seeing things also become different. As the other person is not feeling and behaving as he does that does not mean that he should be treated differently. The different perspective proves a barrier to empathy.
3. Victim Blaming
It is a basic human tendency to blame the victim instead of the person who has committed the crime. This is especially seen in rape cases where the rape victim has to go through terrible shame as if it was her fault. People need to rise above such tendencies as this mindset will always prove a barrier to empathy
Conclusion
Empathy is a key skill that can prove a blessing in both personal and professional life. This rare ability to feel what others feel, see things that others see and understand their perspective is going to play an important part in everyday life. It is empathy that will develop an emotional connection, boost cooperation, increase forgiveness and build relationships. So let us all cultivate empathetic behaviour in ourselves for our good and the well-being of others.
Liked this post? Check out these detailed articles on
Topic of Skills
Alternatively, check out the Marketing91 Academy, which provides you access to 10+ marketing courses and 100s of Case studies.