Ability to listen is among the most vital skills that anyone needs to develop. Your effectiveness in listening plays an enormous role in determining a significant impact on how you do your job and also the way you build quality relationships with your peers. People listen for various reasons such as obtaining information, learning to understand and for enjoying the conversation among others.
However, there is a misconception among many people who believe that they are excellent at listening given that they listen a lot. But the truth of the matter is that hearing is always distorted in a great way whenever communication between two parties takes place. It, therefore, suggests that listening is a skill that needs to be improved because improved listening helps in enhancing performance, negotiation, persuading and influencing in several quarters.
Active listening is primarily about the way of improving your listening skills. It necessarily involves making a conscious effort to be able to hear both the words being spoken to you and also understanding the message that is being driven home. It defined as the accurate method of communication that needs the listener to provide feedback based on what they have heard from the person speaking.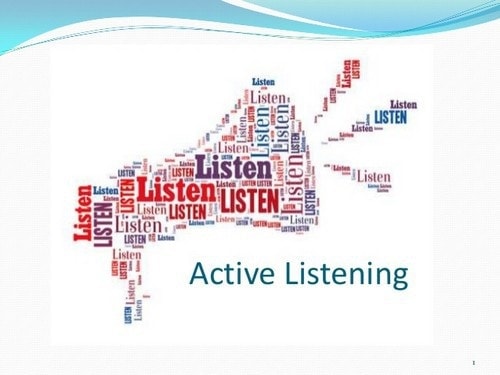 This calls for paying careful attention at all costs and averting any cause of distraction that may be happening within your surroundings or by engaging in counter-arguments that would probably derail the other party from speaking.
How to become better at Active listening
As described above, if you want to be an active listener, you need to practice so that you may be able to obtain the skills. Here are some of the things that you need to do to ensure that you improve your ability in listening actively;
Pay undivided attention
Whenever you are listening to what the speaker is saying, make sure that you pay selective attention and at the same time, you acknowledge the information. Additionally, have it mind that nonverbal cues also play a significant role in the communication process. Mostly, you need to focus your eyes directed towards the speaker, stash away any thoughts that would cause a distraction, avoid distractions from the surrounding elements and make sure that you observe the speakers body language keenly.Active listening can help you defuse conflict.
Demonstrate that you are indeed listening
This may sound complicated but it just means using your body language and gestures in showing that you are paying attention. Things like occasional nodding, smiling, facial expressions and encouraging the speaker to carry on with conversation are some of the ways you need to use in showing that you are listening.
Give feedback
Human beings naturally have personal filters, preconceptions, beliefs, and assumptions that can distort what we hear. If you want to get the best as an active listener, you need to ensure that you play the role of understanding what is being said and consequently ask questions upon reflecting what is being said. It helps in enhancing your understanding of the particular topic that is being discussed.
Defer your judgment
It is inappropriate to keep on interrupting the speaker from time to time or interjecting as a way of wanting a point to be clarified or expressing yours. This acts causes annoyance to the speaker and also reduces your ability to grasp and comprehend the message. It is only perfect if you choose to listen to the speaker throughout and probably ask questions when they are done.
Respond accordingly
Active listening is essentially a model that calls for respect and comprehension. You are listening to get more information and viewpoint and hence gain nothing from getting personal. Just respectably express your opinion and handle the speaker in a way you would also feel ideal if it were you being handled.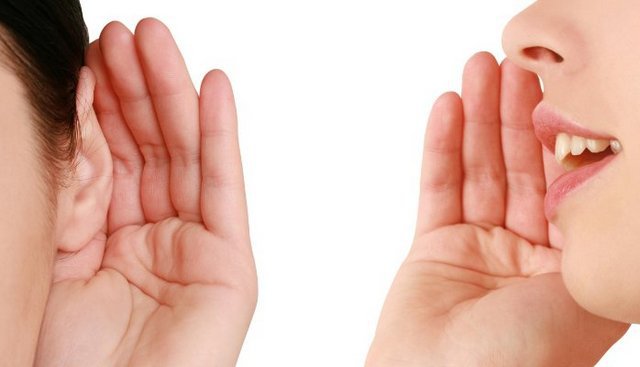 Why it is significant for managers to be active listeners
1) It helps you in earning trust and respect
The workplace is always dynamic, and employees, on the other hand, are people who can be difficult to deal with at times. Stress and pressure is a common occurrence at work, and people have different approaches to handling them. Therefore, a manager should be there to offer support by giving a listening ear to the employees. When they get this kind of assistance, they respect you and develop trust in you, which helps in fuelling good working relationships.
2) It helps in comprehending issues and coming up with solutions
 It is challenging for anyone to come up with solutions to a problem without necessarily identifying its cause. As a manager, in the unlikely event that an issue has occurred, which needs to be solved for the betterment of the organization, you need to listen actively to join the dots and identify the best approach. The only way of coming up with formidable solutions to any problem is by developing the habit of listening before making any judgment.
3) It helps in diffusing conflict
Dealing with people of different personalities and backgrounds is something that can be very challenging and thus conflict at workplaces is inevitable. However, it occurs, one significant element that defines you as a suitable leader is your ability to handle it effectively. In as much as you may not necessarily agree with the opinions of the either parties, it is vital to be open to their perspectives and experience, and ideal way of attaining this is by listening actively.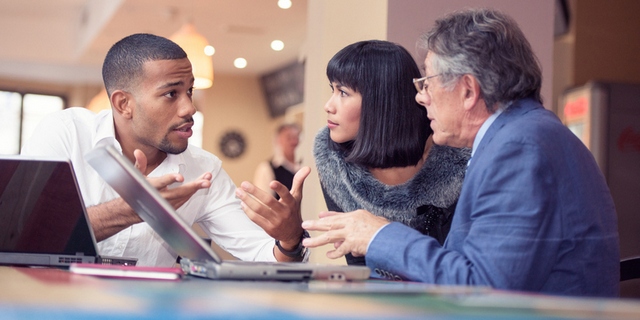 To conclude
Active listening is important across all divisions of humanity. Communication is something that will always be there so long as humanity exists. Therefore, it is fundamental to ensure that ideal ways of listening to each other are developed to make it easy for the entire process to be seamless and enhance understanding of the message that is being conveyed.
It is also an essential element in improving businesses across the world because most of the business transactions are done through person-to-person communication. And it explains why major customer-oriented businesses have invested considerable resources in ensuring that their employees learn to be active listeners.
Liked this post? Check out the complete series on Skills