While applying for a job, what is the preparation that you keep up with other than academic achievements? Your communication should be splendid; creative thinking and confidence should be good. But these skills aren't enough to get you the job; you have to focus more. You need to know about some of the other top skills that can instantly impress your employers.
The people, who are Graduate, add so much of priority on discovering aspirants with the proper aptitudes and abilities for the organizations of them. Relying on the job category and the career you want to go with, there can be some special abilities, talents, and proficiency required to perform the employment.
Some crucial employability abilities are the primary abilities that will make you productive at a job, whatever job you do. They are sometimes known as transferable skills because you acquire them for a long time and have them with you till then, your career expands; think of these as your ticket to success of your career.
You will have to bring out on your job background to provide information on your abilities. The most crucial top skills recruiters expect from a person are-
15 Top Skills That Companies Look For In An Employee 
1. Leadership Skills and Quality
When a person can manage and control the work in any group or company, it means he/she has excellent leadership skills.
Any company that interviews with any individual looks for a leader in them who can manage and cooperate with other work employees. An individual must be good enough at leadership to hold any position as such. Leadership skills get better with time and experience.
Individuals who are good at interacting with other people, helping them with any difficulty, or guiding them can do better for this position. Whenever a company looks for a leader, they prioritize their ability to manage and motivate others. Anyone who is an excellent speaker can do well, but a person with good listening ability will always work best.
You may not be an administrator in a simple away, but the graduates require indicating probable to encourage the companies and additional employees, they can work for them.
2. Communication Skills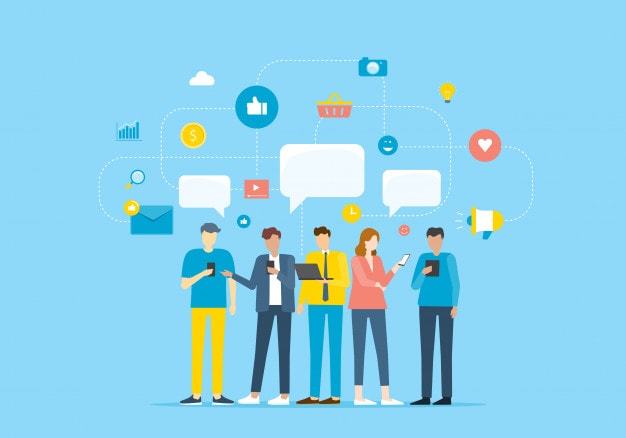 People often say, "Communication is a task of imparting knowledge (or messages)." Communication is not just in a verbal sense but also in the form of writing.
Therefore, any individual who has an effective way of communicating with others can be a good employee in a company. Also, excellent communication skills are a necessity, yet they are rare.
Needless to say that communication is not just confined to formal talking or job management. Communication is about presenting your views and listening to others as well. To be a good employee, be it in person or online, one has to have excellent communication skills.
Anyone who writes effectively or speaks confidently has a unique ability to present their words in front of others.
This encompasses the linguistic and written information and listening to others. It is all about to be visible, concise, and concentrated, being prepared to adapt your statement for the targeted audience and paying attention to the others' viewpoints.
3. Proficiency in Working under Pressure 
When a person is under pressure due to any work, and he/she manages to remain calm and composed at that time of crisis.
He/she is someone who can be trusted with the management of the team because people usually get stressed. But anyone who isn't overwhelmed and anxious and can control their anger and emotions can be considered a good manager or leader.
The ability to remain calm is not natural when a person is going through hardship, whether it is in their work or personal life.
One should have that skill to control their feelings and not let it affect their work. Sometimes people look for an employee or leader who can handle pressure during tough situations.
4. Teamwork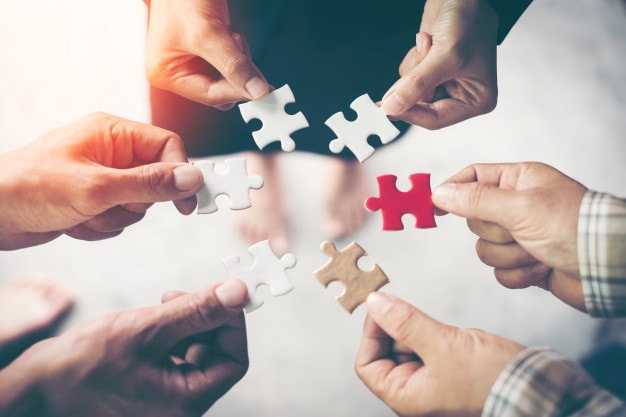 While going for an interview with any company, one should be well prepared to prove that you are good at teamwork.
For surviving in any company, management is of sheer importance and to take responsibility for their work. People who are good at building healthy relationships with their co-workers or try always making to help them can be proved a good team player.
There should be the ability to work in a team. You will require ascertaining that you are a club performer, but you can also supervise and authorize to others and adopt the commitments.
A person with a positive attitude towards their work and co-workers will ultimately lead to the growth of the company and people.
Therefore, nowadays, companies look for people who are good at communicating and interacting efficiently with others instead of those with only academic values. Because for any company, listening and managing are crucial.
5. Problem Solving Skills 
Individuals have to show their ability to think logically and analytically. Showing means they have to prove to the interviewer that they can resolve any issue by their analytical and logical approach.
People look for those individuals who have confidence and think critically about each situation. Also, they make sure that the person should be a consistent and creative thinker instead of just focusing on solutions through academia.
There is no doubt that academics are crucial for getting a job because every individual should possess enough knowledge to get any job. Similarly, a person should be able to solve any problems through their analysis of the situation. You require showing the capacity to have a reasonable and logical strategy to interpret the difficulties and settling down the problems.
6. Confidence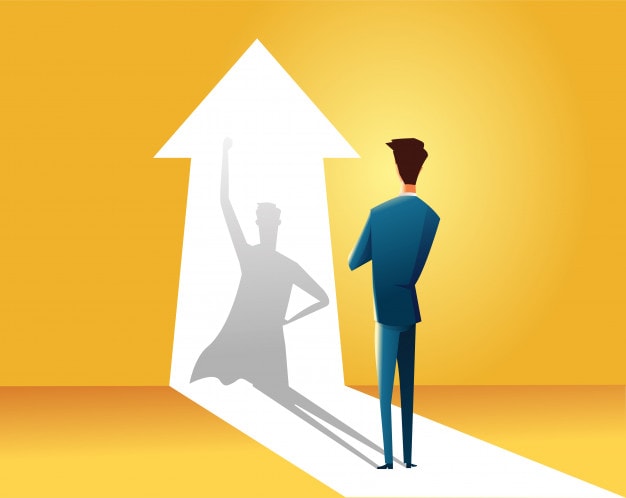 Confidence, trust, faith, or reliance, everything is connected. Any individual who is confident enough to talk or take any challenge is needed these days.
Sure, people are helpful, and they visualize any situation with patience and creativity. The way of speaking and thinking, confidence is required for every job.
Also, everyone should know that not everyone is born with that power of confidence. Therefore, it comes with time and patience when you interact with people who become comfortable with them, further confident enough to share your views in front of them, so it is recommended that every individual should cooperate.
7. Interpersonal Skills 
People's skill or Interpersonal skill is the ability to interact with people.
People who are extroverts have more chances of interacting and engaging with new people as they can connect with others frequently. Interpersonal skills are high in demand at companies because it requires teamwork and management.
Any individual who possesses an exceptional level of interpersonal skill is likely to get the job efficiently as compared to the shy ones. Also, individuals must interact with each other and benefit the company.
People who have great motivating and active listening skills retain better interpersonal skills. Even if you excel at different profess-different are unable to interact with other members, people won't appreciate that.
8. Emotional Intelligence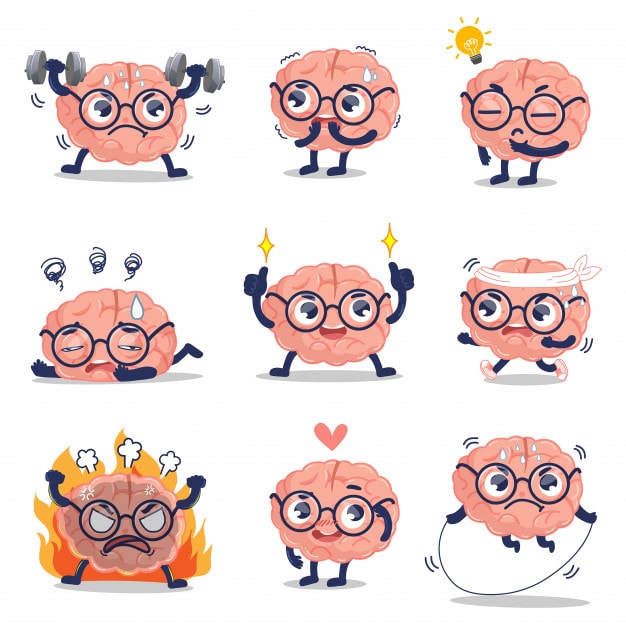 Emotional intelligence means how an individual manages or controls their emotions and how well he/she manages to read others as well.
People who can conclude what others are thinking and how they can control their feelings are good at EQ. Not only IQ but EQ is also the absolute need.
People aware of others' emotions and their impact on others can be proved useful for the company. Therefore, we can say that those individuals with the ability to resolve the problems through EQ can work wonders.
9. Critical and creative thinking 
Analytic and critical thinking is crucial for any individual.
People nowadays rely more on those with creative and critical thinking because those people have good power of visualization. People who think creatively are inclined towards thinking of solutions to any problems more effectively.
This creatively can be the best aspect that helps in the growth of the company since creativity is from inside and not a copy of any other individual. People can get inspired by one another, but creativity is always something original.
10. Digital Media 
Nowadays, digital media, like social media management, is in high demand. Every company needs a digital artist or a manager who can manage their social media handles and promote their business. Those who are creative have more chances of being an excellent social media manager.
Technology has evolved and bombarded with new inventions; therefore, it is vital to go with the flow. Not only advertisements on paper or banners will work, but online promotions are also required. Therefore, anyone who is good at handling digital media is needed in companies.
11. Awareness of the Commercial Background
It is all about understanding how an industry or business runs and what the possibilities that make a business to sustain and grow.
Indicating that you retain a perception of what the organization expects through its creations and the assistance and how it strives in the market. 
Being aware of the latest trends and practices popular in that business is important and that is why having that kind of awareness is one of the top skills you need to incorporate before facing your recruiter.
12. The Negotiation and the Power of Convincing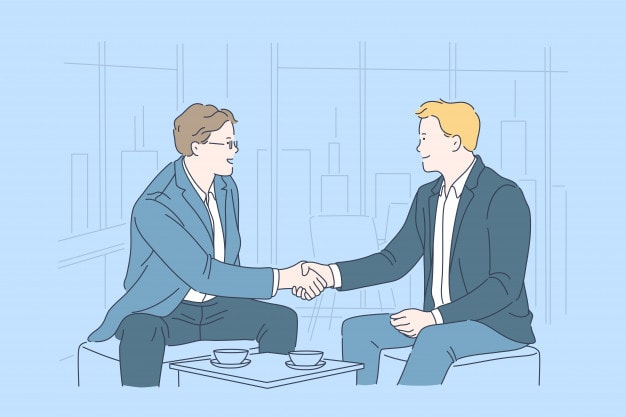 It is all about being prepared to settle down what you need to make and how you need it.
Having the negotiation skills along with convincing power is very important in converting different leads or deals.
While working in a team, or leading a team, when you know how to negotiate others, or how to convince others for performing a particular task, you will for sure be able to perform in a more result-oriented manner.
That is why negotiation and convincing power are rated as one of the top skills you should possess.
13. The Organization
It is all about suggesting that you can prioritize, function productively and adequately, and utilize the time appropriately.
It is good to be prepared to indicate the employers how you determine what is essential to concentrate on and get accomplished, and how you go roughly on conference deadlines.
Having the skills to organize tasks in a result-driven manner, so maximum output can be accomplished is one of the top skills employers expect from their employees.
14. The Capacity to Struggle under Any Problem
It is all about maintaining composure in testing situations and not evolving too overwrought or worried.
Incorporating skills to staying calm in tough situations and coming up with the best strategies to resolve such problems is one of the top skills that employers always expect from their workforce.
15. Self Confidence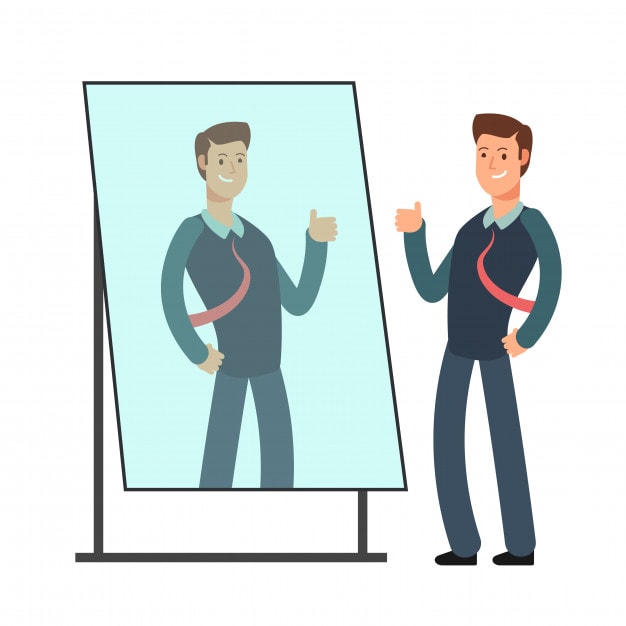 Having self-confidence is one of the top skills that let employers know how confident you are in your job profile.
If you have the needed expertise, you must be aware of your worth, and hence you will be confident in your skills. It will help you in optimizing your performance and increasing your outputs, as you will be doing your tasks with more enthusiasm and clarity.
Such qualities are always expected by employers, and that is why it is considered one of the top skills that you should incorporate in you.
Wrap Up! 
Coordinating and interacting with each other is a need in every company.
Therefore, every individual who is looking for a job needs to have at least these top skills to prove that they deserve this position. So keep yourself updated with these skills and get the job quickly.
What according to you are the top skills that every employee should have? Share your views with us in the comments below.
Liked this post? Check out the complete series on Skills