Questioning skills is an important aspect of learning. It is also good for the teaching process.
Teachers always ask their students questions about the subject matter to check their concentration on the subject.  It ensures the attention of all students towards the teachers.
Further, it helps the teachers to assess their students' understanding. The questions are simple and good.
At some point, questioning skills are also good for students. In this way, the students can also ask about the teachers' non-understood parts for better understanding.
Asking questions tap the higher skills of the students and teachers. However, the questions can also be asked in the middle of the teaching. These questions are simpler for students to answer. It ensures their attentiveness.
What are the Questioning Skills?
Questioning skills are the ability to ask questions for accessing the students during the learning process.
The teachers can ask questions to students to check their attentiveness. The common questioning techniques involve the 5Ws (who, what, where, when, why) and 1H (how).   The questioning techniques are common, but the extent of 5W questions is usually closed-ended and elicit.
The factual questions allow us to think differently and also aid in good thinking skills.  All good teachers and students execute questioning skills to access their subjects. The ability to question is good for both of them.
The Need for Questioning Skills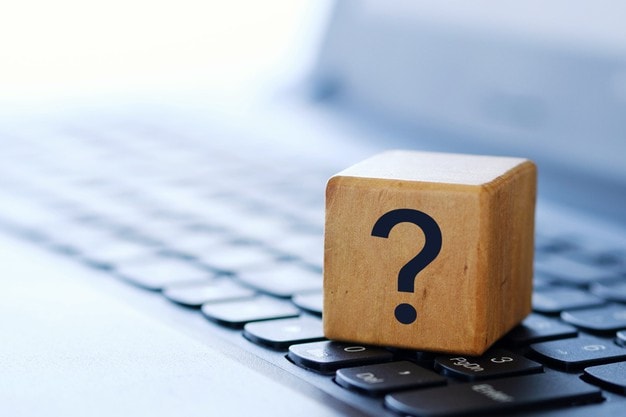 There is an immense requirement for having good questioning skills for many different reasons.
It is a skill that both educators and students should teach to understand the world around them.
The following are the reasons for needing good questioning skills in an individual.
1. For obtaining information
No one has ever felt more helpless than when they felt because they were not privy to some information.
People need varied kinds of information to find a solution to their problems or complete a particular procedure.
Educators should always ask questions because it will increase the knowledge that they hold in themselves.
This acquired knowledge can be further passed on to the pupils they teach.
As a good educator, one must be one of the sources that their pupils derive information from.
2. For clarity
It is difficult for people to answer a question or complete a procedure when unsure about what is to be done.
Living in a situation of doubt and not being clear can cause them to be left behind as peers move forward with their work.
Asking questions helps gain clarity about the matter that one is confused about.
Once students ask questions, they receive multiple answers and use their analysis, and they can become clearer about what is expected of them.
Stuck in a nebulous loop can be exhausting and obstructing progress.
3. To interest someone
When one asks many questions and acts on answering those questions, they become knowledgeable in quite a few topics under the earth.
It makes conversations interesting with people and them.
Being well-read also includes asking all kinds of questions and understanding things from an in-depth study rather than superficially.
4. To assert
Being assertive has its perks.
When an educator is assertive in their questioning and does not let go of their student easily, it might be uncomfortable for the student at first.
But this positive pressure might help the students stretch themselves and reach an astounding point of understanding.
Asking questions and standing by them till they have asserted their points can help one arrive at conclusions that they did not think they were capable of.
Thus, questioning skills are required for developing the skills of assertion as well.
5. To explore
The world is infinite, and there is very little of it that people know about.
One should strive more to explore finiteness within the infinite crux of the world.
One should not just stick to questions about the field that they are associated with.
Questioning skills can help people explore topics beyond their area of expertise and, as a result, help in gaining understanding about other things under the sky.
Good questioning skills are essential for acquiring knowledge.
6. To understand more
One cannot understand or learn more if they have reached complacency and believe they know a lot.
One should always be on the lookout for learning something new and understanding something better.
Questioning skills are important to have an all-round growth and to question things that you do not understand.
As an educator, teaching good questioning skills can help them sort what they are passing on to their students.
Students who have taught the habit of asking questions will find themselves more curious and hungrier to know more.
One will find their mental faculties more in sync when trying to learn something new and better understand their environment.
How to Plan Questions?
There are specified ways and steps through which the formulation of questions is done. These ways or methods stand good in every aspect.   Following are the steps followed for the formulation of questions:
First of all, decide the goal and purpose of the question be The goal should be defined clearly and have an excellent purpose to determine the question's themes.
The second step marks the selection of the content of questions. Choose the matter of questions very closely and create with ease. Select the most relevant content for questions to create questions. Leave the trivial part and focus on the relevant part.
Do not mislead the students by asking irrelevant questions. It may confuse them further and also make the whole concept of questioning unworthy.
Formulate questions that require good content answers. Avoid all yes or no questions as they don't clear answers. Ask such questions that give full content and have complete answers. Don't ask the least important questions to confuse the students.
Stress on scripting while formulating all main questions. If you are new at questioning skills, you may write all the main questions in a script and formulate accordingly. You can execute scripting by arranging all types of questions for formulation.  You can also think of some additional skills that can be asked in a section of logical sections. These logical sections are formulated to explore the reasoning abilities of the targeted students.
Further, add more logical questions to access the students' ability to reason while answering questions. The prepared list helps in maintaining the subject matter throughout the questions.
After this, the next step is to phrase all your questions to understand the students and teachers clearly. Phrasing questions make the questions clear to students.
The questions you will set should not contain any hint of answers in them. The vague expression of answers can mislead your questions, and the whole accessing process becomes worse. So, don't add any hint of answers to questions.
While formulating the questions, the stress of engaging more anticipation from the students' side. All questions should seek answers from the students. They get more engaged in it. So, don't stress on less anticipated questions. They are not good at all.
Instruct the students to answer questions in their words as far as possible. Allow the students to answer questions with full flexibility.
Handling Responses from Students after Questions Formulation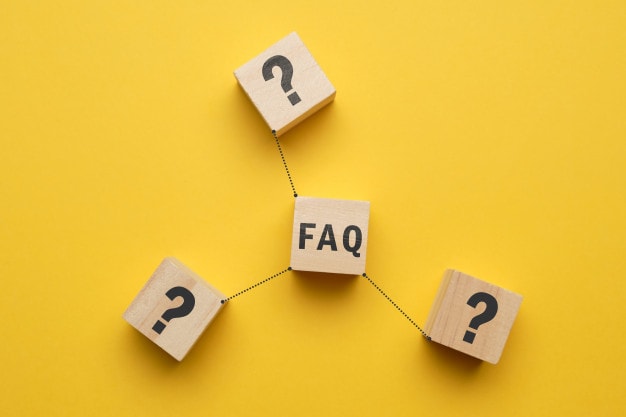 After the formulation of the question, it is presented in front of students to answer it.
After submitting the answers, the next step is to handle responses from students in a positive way. Following are the ways by which an instructor can handle the students' response:
1. Reinforcement
The question setter should positively reinforce all students' responses. This is done to encourage more future participation of students in accessing questions.
The reinforcement is done by questioning the instructor by making positive statements. Positive remarks create the statements. Nonverbal communication also plays a good role in this reinforcement.
The instructors can make notes during question formulation. The reinforcement is analyzed by observing the correctness of the answers responded by the students.
2. Probing
Probing is the next part of the reinforcement. It is done to check the answers' reliability given by the students.
The initial response of the student can be superficial. So the instructor needs to use the probing method to get it right.
Probing is done to make the students explore all initial comments and responses.  Probes are regarded as useful materials in getting students involved in assessment tasks. The probing method comes in questioning strategies.
Many instructors use the probing method to enhance more students' involvement in the assessment tasks.
3. Refocus and adjust
This is implemented when a student gives an answer which is out of context.  In this case, the instructor has to refocus all questions to get the student's perspective.
Here the refocus or adjustment is made to encourage the students to give their 100 percent next time. This is the time with reliable sources of information.  This method also brings more student involvement.
Skills needed when students don't respond Questions
There will be times when your students will appear disinterested and not in a mood of responding.
As an instructor, you have to handle this also. In such cases, you don't have to lose hope. Instead, try to redirect the questions to get a positive reply from the student side.
Apart from this, you can also use methods such as rephrasing questions and readjusting the questions.
Final Thoughts!
All teachers need questioning skills. The skills are learned in due course of time.
The questioning skills enhance the learning process two-fold. From the skill, the teacher or instructor, as well as students, also get benefits.
Learning questioning skills demand time, which can be acquired by practicing the steps and strategies mentioned above.
What are your thoughts about the importance of questioning skills in being a good teacher/manager/leader? Share your views with us in the comment section below.
Liked this post? Check out these detailed articles on
Topic of Skills
Alternatively, check out the Marketing91 Academy, which provides you access to 10+ marketing courses and 100s of Case studies.