Charisma is the untapped power and obscure skill that only a selected few masters.
In a room full of people with intellect, if the crowd is listening to someone keenly, then it is the power of Charisma. The ability to sell one's idea to a group of people with conviction is the highest form of Charisma.
Although it is difficult to theorize what demarcates a charismatic person from otherwise, the visible evidence is inevitable.  Charisma can take various forms from subtler to loud, blending into different personality types. While one individual would rely on their work to reflect the Charisma inside, it would echo in the form of words in another.
Whichever form it takes, Charisma is one of the most important interpersonal skills to maintain a healthy social network.
This post will take you deep into the world of what Charisma is and how you can master the art of creating a charismatic aura around you.
What is Charisma? 
In its most visible form, Charisma is the ability to charm a group of people with the flair in talking and gait of walking. A striking feature of a charismatic person is how convincingly they speak and how empathetically they listen.
As one enters a professional network, growth is synonymous with the ability to sell ideas. Here is where all the charms of one's personality come to the forefront.
How easily are you able to make the interview panel believe that you are a potential candidate? How interesting do you think your conversations are, to a group of people?
One of the most striking questions about Charisma is: Is it an innate virtue, or it can be polished externally. Although a charismatic personality is an innate boon, there is quantifiable research to develop a few of its traits.
Any interpersonal skill can be developed with the help of training on self and exposure, and thus can have Charisma. All you need is award-winning confidence, ability to impact, and a pinch of intellectual thought process.
Understanding the Psychology behind Charisma
Charisma is considered as an inherent or developed skill that can mesmerize or influence others. It is a divine gift that empowers some people to get treated as superhuman or extraordinary men.
It is personal magnetism because of which people admire and count on some leaders or influencers like anything. For instance, there are a majority of Americans who follow Mr. Richard M Nixon, despite his involvement in the Watergate scandal.
So this is the impact and psychology behind Charisma that it continues mesmerizing people who are under the awe of your Charisma all the time. Followers find charismatic personalities or leaders highly attractive, believable, and convincing up to a level where they might have devotion for the charismatic leaders.
However, we are only covering the positive aspects of Charisma. Charisma is a virtue that stands on two strong pillars: influence and affability.
It depends on how significant your presence is to the people you are with. Some of the key characteristics of charismatic personalities are-
The most charismatic people have the wealthiest social network. Rich connections with people at work and with people of substance outside work measure this wealth.
People high on this trait break a leg in any situation they are placed. The power to leave a mark in the minds of the people does not depend on the intensity of any intimidating situation.
If Charisma is a person, influence shall be their best formal outfit. In any situation or a conversation, the ability to impact the audience stands tall as Charisma.
They believe in the content being delivered themselves, before wanting the people to buy the idea forms the core confidence.
Using effective channels of communication about the situation at hand is another vital pre-requisite for a charismatic personality. Having people confide in you requires a warm and empathetic demeanor.
A lively and optimistic attitude towards life is what gives life to a person's Charisma. The ability to see the glass half-full, to bounce back from the most significant setback, and make self and people believe in the brighter side of life is a charismatic virtue.
Being an influencer can take both positive and negative connotations. One must persuade the assigned group of people to believe in what is best for them; only then the levels of motivation in every individual will be similar.
A charismatic person is a good leader. It is no rocket science to believe this fact, given the finesse in communication, empathy, and the influence of a charismatic individual.
When a person full of life comes to the forefront with excellent communication skills, they are perceived as 'natural leaders.' As much as the genetic aspect of this type of personality is essential, the work that goes into it cannot be negated.
Role of Affability in winning the crowd with Charisma
Affability is a wholesome form of how easily an individual can get on with their peers. It lies at a beautiful conflux of intelligence and emotional quotient.
Although it is ideal to be 'yourself' in all situations, a charismatic person can act.
The ability to portray yourself in a balanced state of emotions when a group of people is looking up to you for motivation is essential.
In such a situation, one cannot let their state of burn-out be visible to their peers.
Charismatic leaders have to act as a harness to scratch the positivity out of their teams' surface.
A beautiful analogy can be used to sum-up the role of a good leader. While at the surface, we see the ducks and swans swimming elegantly, the toil that happens beneath the waters is invisible to observers' eyes.
So, all in all, the Charisma of a leader is hidden in their ability to be affable.
How to Ooze Charisma? Best Tips to Master Charisma Skills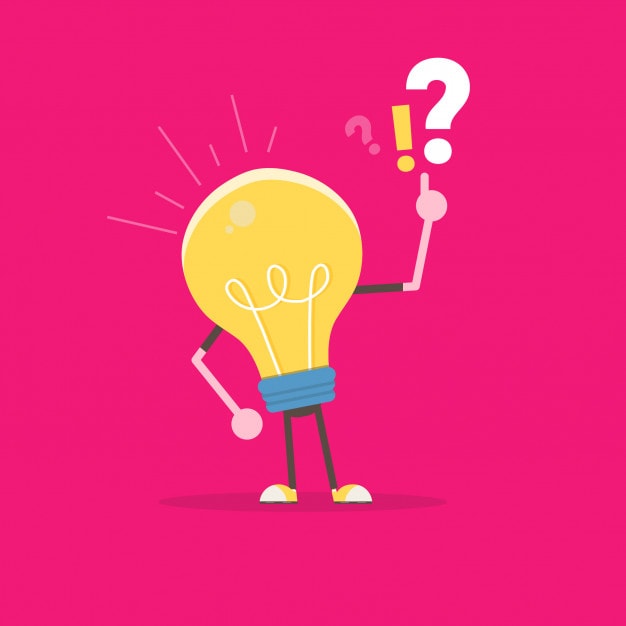 There are ways to flow amidst a group of people; this flow decides how likable you are.
As Charisma is all about external validation, how mesmerizing are your interpersonal skills is a catch. To have people spellbound with your charms, there are a few subtle techniques:
Realize that every set of an ideal personality has flaws. Reeling in one's flaws to call it a customized personality is a way to wisdom.
Only when people will relate more to your weaknesses shall they get on-board with you to see the world as you see it. Pronouncing the acceptance of one's flaws is called the 'vulnerability effect.'
Induce appreciation for others while addressing them. The more personalized a brief about the person being referred to is, the better they connect to you. Introduce two people to each other with some adorable things about their personality, and the appreciation will fetch you their loyalty.
Be humble in your demeanor. There is an excellent line between a confident persona and a boastful one. Measure how much of yourself is ideal to talk about in a room full of people.
Do not form concrete first impressions of people. Every aspect of one's personality is just the tip of an ice-berg. Pronouncing someone as an introverted, opinion-less person because they did not talk politics with you shall reduce your likability among people.
Final Thoughts!
Being charismatic is a skill that plays a crucial role in motivating, inspiring, and guiding others.
Leaders with Charisma can even motivate their team when they have hit their rock bottoms. To cultivate a personality so subtle, people either aim at an intellectual finesse or warm, welcoming conduct. The wisest step to be an idol of Charisma is to strike a balance between the two.
Read as much as you can. Have intellectual opinions on all the pointers that drive you. But after you have cultivated that knowledge, put enough work into having a humble personality.
Only if you are approachable to even the most vulnerable being in a room you will be using your Charisma effectively and constructively to optimize chances of getting favorable outcomes.
How effective do you consider Charisma in your life? Share your views with us in the comment section below.
Liked this post? Check out the complete series on Skills