Do you think that you are not able to remember a few things that you should remember?
Does the occurrence of situations where you could not recall any vital message/story/task bother you nowadays? – Then it is the right time for you to work upon your memory skills, so you can polish it to work in the most awaken-state.
Having a good memory is very important in leading an enjoyable and successful life, but at the same time, knowing skills to channelize our memory positively is very crucial for having a blissful life.
Fearne Cotton, an English television and radio presenter once said-
"It takes one thought, one second, one moment or positive memory to act as a catalyst for the light to gradually seep in again."
So, incorporating the right memory skills is for sure very important for you, and in this post, we will learn that. We will delve into different memory skills and help you learn how you can improve your memory skills. Therefore, let us get started here and now-
What are Memory Skills?
A time comes when we all have our moments of forgetfulness.
Mainly, this happens when our life gets busier. Though this may be a regular occurrence, a poor state of memory may be bothersome, frustrating and irritating.
Neurological conditions are mostly responsible for this. And researches are showing that an unhealthy lifestyle and imbalanced die are also reasons for this memory loss.
So if you are trying to find out the solutions, then why delay? Here we are trying to figure out what the ways out to boost up our mental state.
First thing first, let us understand the working of memory-
How Does Our Memory Work?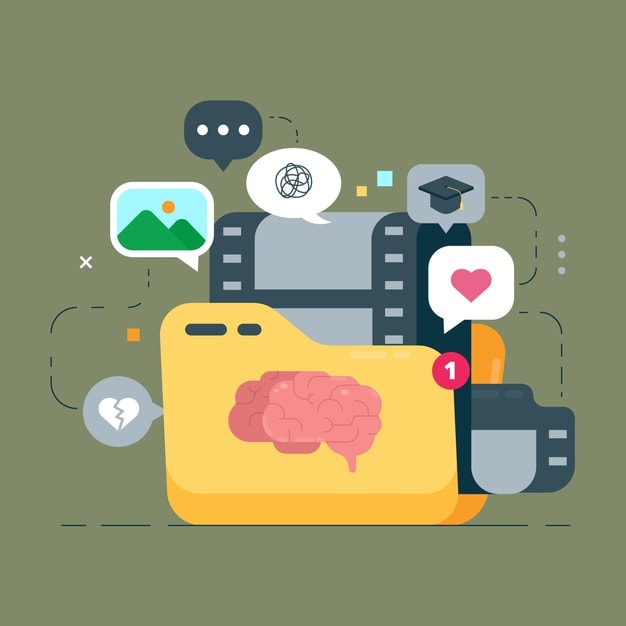 Our brain performs the most complicated process, which is essentially making who we are.
Here takes place an ongoing process of information retention. Based on that, we take actions and try to make sense through the brain framework. So here goes its importance without any saying.
But the whole mechanism of the brain is unknown to all. However, from all the functions brain performs we can identify that there are two types of memory-
Short-term Memory- We generally consider this memory to be our day-to-day memory. Here we keep the information that we are currently thinking of. And we use the stored information immediately while we are working, that's why it has another name, Primary or Active Memory.
We usually keep the sensory date and recent data here.  We can use this fate until we transfer it to our long term memory or discard it.
Long-term Memory- It stores the data that took place in our distant past. That's why it is called the storehouse of those memories that we want to keep. But in some cases, the memory stored here may relate to those events taken place recently.
How to Make Your Memory Healthy?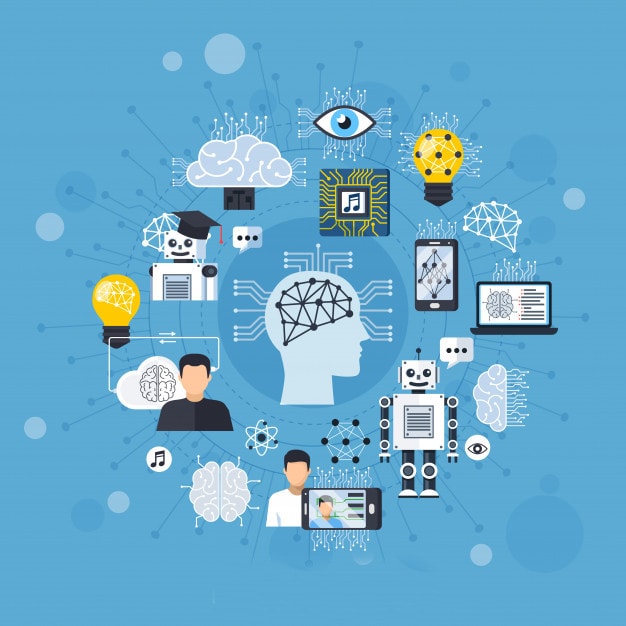 As we have mentioned earlier, memory shapes the person who we are.
It is enough to describe the importance of the brain for a living being. The healthy mind determines how strong our memory will be.
In the words of Wilfred Peterson, an American author-
"Memory is a record of your personal experience. It is a record of trial and error, defeat and success. Past failures will warn you against repeating them."
So, if you are a student or a working professional trying to sharpen your memory, here we are suggesting a few points given below-
Best ways to Sharpen your Memory Skills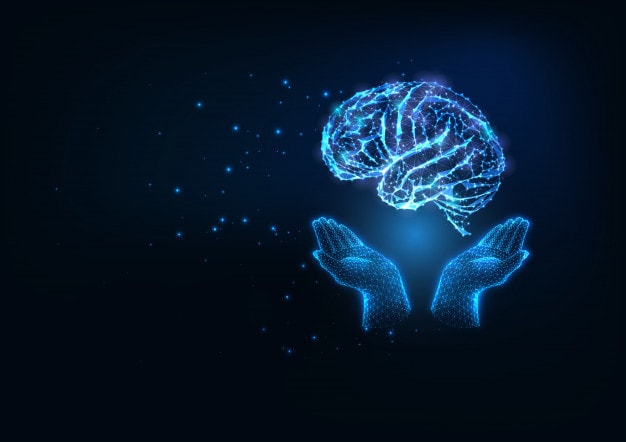 Different ways that you can try for improving your memory skills can be categorized into two distinct categories. Let us have a look upon those here and now-
A. Keep Yourself Healthy
The first and foremost thing, one can do is maintaining a healthy routine that will, in return, make you physically fit. The brain won't be able to perform well if you are run-down and tired. So here are the few areas where you can work on to keep yourself fit and healthy-
1. A Well-balanced Eating Habit
Eating healthy food and maintain a well-balanced diet are the prime sources of energy for your body. It is, in general, enable one to function correctly.
Again certain foods will improve your brain skills. Try to add those options in your diet that you are taking daily. This may include- folic acid, antioxidants, and vitamin B12.
Even you can take a vitamin supplement, which will easily boost your brain. But before taking this, you can take doctors' opinions. By having a well-balanced diet, you will be offering the needed vitamins to your brain that will rejuvenate it to function in an optimized manner.
You will not feel exhausted, and when you feel refreshed and relaxed, automatically sharpness of your brain will be quite high, and hence you will have better memory skills.
2. Sound Sleep
Scientists are claiming that the brain needs sleep to convert any event into memory; some will be turned into long-term memory. So if you are suffering from sleep deprivation, then it can affect the mental function of the brain.
On various occasions, it happens that we may not sleep well, but such lack won't harm in the long run. Not in case, it continues over a period regularly; it will ultimately damage our mental health. It even includes our ability to remember any important information.
So the doctors always suggest us to have a sound sleep. During that time, our brain recharges itself. For an adult, having 8 hours of sleep each night is a must.
With proper sleeping habits, you will have one of the most intact memory skills incorporate in your pattern, which will work as an impetus for your optimized performances.
3. Daily Physical Exercise
Here comes the third aspect- that is physical exercise.
Advises are always given not to skip physical exercise. Not only it helps us to stay physically fit, but it also supports our mental capacity to grow stronger. It helps to sharp our brain.
It increases the level of oxygen in our brain and reduces the probability of getting affected by disorders that may lead further to memory loss.
Cardiovascular disease and diabetes are among them. Physical exercise also reduces the effect of the stress hormones and enhances the impact of helpful chemicals in the brain.
All in all, physical exercises are essential in improving your memory skills, as they maintain the proper balance of different factors that will enhance the functions of the human brain.
4. Avoid Alcohol, Smoking, and Drug
Alcohols, nicotine coming from smoking and illegal drugs are the suppliers of risky chemicals to our brain.
As a result, it affects our mind and reduces the capacity to remember important information. So it is to keep our brain functioning well, we must avoid using these.
Incorporate such addictive habits slowly decrease down the efficiency of the human brain, which will, for sure, have the negative impacts upon your memory skills. And that is why experts always suggest to the patients having psychological issues to avoid such sorts of addictions to lead a healthy life.
5. Effective Management of Stress
While a little stress is good for health, severe stress may cause permanent damage to our brain. When we are extremely stressed, our brain releases a cocktail of hormones.
This leads to push down our ability to reason and, we often forget much of the detailed information. That's why we use the term that our mind has gone blank, which is an effect of exposure to stressful circumstances.
Being aware of different practices that can de-stress you effectively will keep on refreshing your brain and enhance its productivity. Hence, stress management will play a significant role in improving your memory skills.
B. Memory-Specific Activity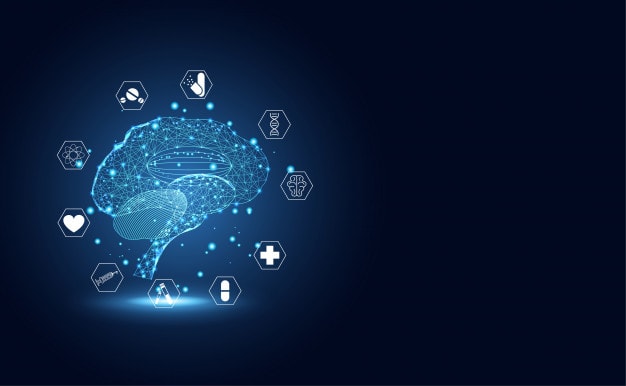 The points we have discussed in the above section have overall impacts on health, both physical and mental. But we can discuss here some specific memory-specific activities that will boost up our memory skills directly.
According to the experts, our memory is the ultimate key to learning. The capacity of our brain gets intensified when we learn harder. It means if a learning process takes much effort and time, our memory can remember that for a longer time.
So the brain needs to get improved to remember and learn new things. Here those brain-specific memory activities are given in the below-
6. Retrieval: Practice Remembering Information and Skill
Suppose you are preparing for your exam and you are trying to memorize the topic through reading. But a more effective way than this is to shut your eyes and recall what you just read. It is a harder way to learn.
It helps to strengthen the neural pathways associated with the brain. That means you are trying to recall or retrieve the memory from your brain. This technique ultimately helps to remember the same thing in the future.
7. Elaboration: Expand Your Ideas and Connect to What You Know
Suppose we are trying to explain a new idea to someone which means we are elaborating that idea in our brain. The more explanation we give, the more space this idea takes in the brain, and the link to the prior knowledge gets stronger.
Our brain loves to create a connection between ideas. That's why elaboration is an effective process to remember ideas. In those cases, we can easily recognize that topic about which we have information from the past. For an entirely new concept, it gets challenging to recall.
8. Interleaving: Work on varying Subject at One Time
We call it interleaving when we are trying to grasp new different subject- it can vary from understanding economic issues to the astronomical affairs. Suppose we are working on only one topic, it will become monotonous at one time. The mind will stop working on that; beyond one limit, it will be harder to remember anything.
Instead, if we are working on different subjects at one time, it will be helpful to remember better.  The reason is our brain is getting rest for each subject. Meanwhile, our subconscious mind is working on it and trying to assess the problem before we come to find a solution.
9. Generation: Work out the Answer
Studies are showing that those students have more memory skills, who are learning through solving puzzles while the wading into the unknown. Instead, those take much more time to memorize who sit to learn from their teacher.
So this generation means from the knowledge gained we generate our point of view and. It makes it easier for us to deliver our ideas in various situations.
10. Reflection: Evaluate What Happened
For enhancing our memory skills, it is essential to evaluate what we have experienced. In personal experience, what went wrong, what we lacked, what made us grow- when we are trying to analyze incidents that took place in the past, we are reflecting. This process of reviewing boosts the skill of our brain and help to remember things.
11. Mnemonic: Use Hacks to Trigger Memory
Mnemonic is a process where we use acronyms or images to recall certain things. These forms of abbreviations create a mental structure that stimulates our brain and helps to recall, memories.
12. Calibration: Know the Unknown
An essential part of learning is calibrating. Think about how difficult it is to learn the thing that we don't understand that we need to know! For this, you need to get feedback on yourself.
If you get to understand you have an illusion regarding yourself, in this mentioned process, you can clear away this image and start to judge yourself correctly. This leaning leads to strengthening our memory skills.
Final Thoughts about Memory Skills!
It is not necessary that you keep everything you are learning or viewing in your memory. But our memory is our most valuable asset, so it will be best for us if we can protect and develop our brain capacity.
Learning and practicing the above key points will help you to keep your mind healthy, and hence you will be able to improve your memory skills.
Finally, I would conclude the post with one of the quotes on memory skills by Kevin Horsley, the author of Unlimited Memory-
Your memory is the glue that binds your life together; everything you are today is because of your amazing memory. You are data-collecting being, and your memory is where your life is lived.
So, memory is significant, and you need to incorporate a lifestyle that improves your memory skills.
Do you opt for any specific routine for having excellent memory skills?
Or
Are you facing any issues with your memory? Feel free to share your experiences and doubts with us in the comments below.
Liked this post? Check out the complete series on Skills