Writing is one of the most common means of communication. Today, anyone can influence the world with the power of their words. Studies show that people with advanced Writing skills have more opportunities in today's world.
Developing writing skills involves working on Research, Context, Application, and Presentation. The ability to write good quality content is a skill that is the cheapest to acquire and most beneficial to have.
It is one of the most desired skill sets that companies look for while recruiting employees. Having excellent writing skills helps a person build a strong rapport with others and develop critical thinking.
Having a skilled set in writing is a minimum requirement for working in a corporate field. A study shows that people with excellent writing Skills are 93% more likely to be chosen in a job interview.
From apparent fields such as Content Curators to various Marketing based jobs, Creative Content Writing is a significant criterion upon which a candidate is decided to be recruited.
This skill is a must for those who wish to grow in our modern and competitive work culture. However, learning to write with an Innovative edge is not a difficult task. It's a free course that one can undertake at home by them.
Why Are Writing Skills Important?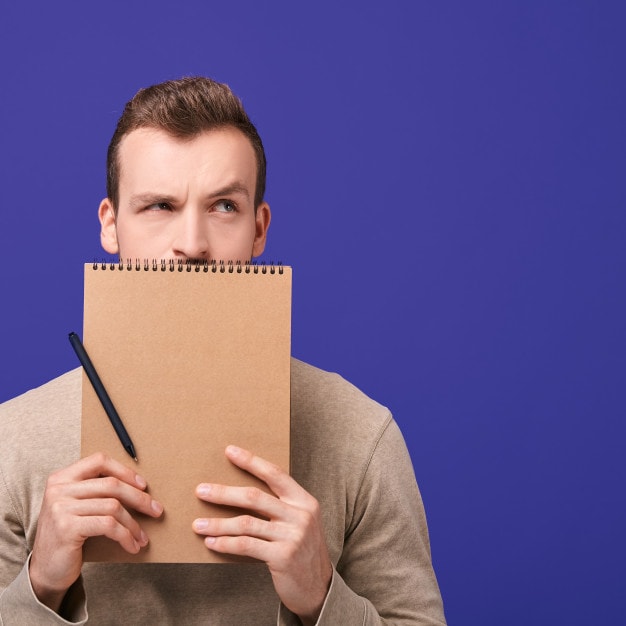 Well-structured Content Writing is not just a skill that Content Writers need to have. There are several fields of work where this skill is required. Writing skills is the most crucial Communication skill in corporate life today. Being proficient in writing helps in making good impressions in the modern world-
Marketing
Human Resources (HR)
Business Development
Teaching
Website Management
Operations
Blogging
Journalism
No, all of the above fields do not require you to Blog or write Articles, but they do require writing skills in different kinds of ways that are prudent to their work-cycle. Writing skills are essential for sending Emails, generating Sales/Performance Analysis Reports, and they are also used in Presentations.
A well-drafted Email or Write-up can build your reputation and profile in front of your bosses and other stakeholders of your company. The way you present your message in your write-up can influence a positive attitude from people towards you.
Let us now have a look at different types of writing skills essential nowadays-
Contemporary Writing Skills
Basic Writing Skills
Professional Writing Skills
Business Writing Skills
Technical Writing Skills
Creative Writing
College Writing Skills
Foreign Language Writing Skills
Copywriter Skills
Content Writing
Editing
Grant Writing Skills
Emails Writing Skills
Blog Writing
Report Writing
Media Writing
Magazine Writing
Journalism
Collaborative Writing Skills
Business Storytelling
Proposal Writing
Social Media Writing
Presentation Writing
Writing Computer Skills
Writing Code
Elements of Good Content:
High caliber content will always stand out from other types of content.
A well-drafted Write-up attracts and engages its readers, leaving them hungry for more. Good quality Write-ups will not only portray information in a unique method but also thoroughly satisfy its readers. Several components differentiate boring and essential content from interesting and enjoyable ones.
1. Title
Reading the Title of an Article/Report/Write-up is equivalent to meeting a person for the first time. Having an Apt Title would mean making a good first impression. The title makes the reader decide whether they want to continue reading more of the content.
The title should be short, typically not more than 5-6 words. Every title must address the critical subject of the write-up and should be formatted in a larger font.
2. Introduction
Having an Apt title is not always enough to grasp the interest of readers. The introductory paragraph should be intriguing and appealing to its audience. The inclusion of facts in this section makes the article look like a reliable source of information.
However, this section should not contain any subheadings or bullet points. An ideal introduction must be informative and catchy for the audience. This paragraph must raise an inherent desire to read the article in the minds of its readers.
3. Body
The next step would be to format the body of the matter adequately. The core subject matters should be discussed in depth in this step. The body will always act as a basis for the conclusion part of the article. Hence, it is a crucial component of a write-up.
An ideal body format would be to divide the matter methodically in-to 3 or 4 separate paragraphs. It must be done without compromising the flow of the matter. It is the main section where all facts and information required to prove/display the message the writer needs to convey. Using Subheadings can help distinguish between Subsections of the piece of writing.
4. Conclusion
The conclusion should summarise the write-up while giving a decisive judgment, using the body as the logical ground. A concise conclusion should be convincing and well-founded. It must infer an understanding while drawing to facts and circumstances mentioned in the body.
The writer should make sure that the conclusion is in-line with the body without compromising the flow and tone of the article overall. The readers of the outcome must also conclude that the time they have spent reading the article has been justified.
A Step-by-Step Guide for improving Writing Skills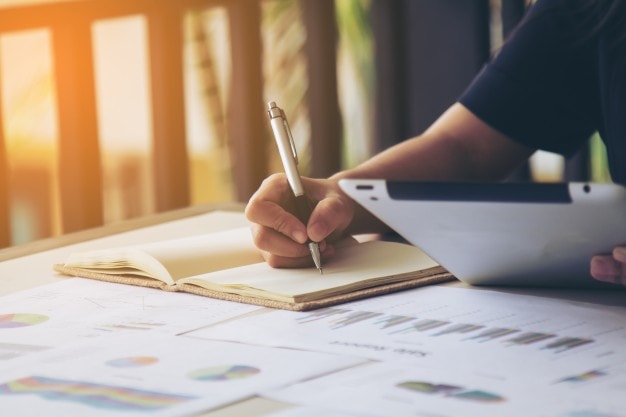 The ability to write good quality content may not be the most robust skill to acquire, but it is also not a simple sailing task. A detailed set of steps need to be carried out to become the Maestro of Creative Writing.
The primary step to building a good essay is to have an in-depth understanding of the topic. Without understanding the topic, it is not feasible to write a gripping article as it increases chances for errors and makes the item unenlightening. Find out more about the subject than you already know. It will help you formulate an opinion and build a definitive direction for your writing.
The next step is to reaffirm the research to make sure you are not misguided by the internet or any other source of information. Always pick data from reliable sources only. Now that you have a thorough knowledge of the topic, you need to establish a connection between the topic and readers.
It means creating a bridge that connects the reader's problems or thoughts to the topic in hand. Add context to the topic so that it is relatable and understandable by all. It induces harmony between readers and writers, establishing common ground for understanding.
Just context will not always cut it. The topic must solve questions or problems in the reader's mind. Let's say you want to talk about the Cons of eating junk food. Which title is more appropriate?
"Disadvantages of Oily food."
OR
"Eating habits that are making you gain weight."
The first option has a higher chance of coming across as a tedious article in the eyes of the viewers. It is also not an attractive or relatable title. Hence, it has no appeal. However, the second title has a chance of luring a hoard of readers, trying to lose weight and become fit.
The motive behind this connection is to build a captivating position in the reader's minds. The structure of your content will determine whether your message is passed on to others in the manner you desired it to. Adding structure means working on word-building, transition, and presentation.
Sentence structuring is an essential part of the composition. Poorly framed sentences are like stuttering while speaking. They may give out information, but it's challenging to comprehend. There are several aspects to presenting your content. Each element needs to be classy and in-style.
Psychology says that fonts can evoke specific associations, feelings, and moods in the heart of the audience. A crisp Font such as Calibri or Times New Roman is suitable for all kinds of Articles.
Always make sure that the font size is readable by all. It is vital to underline all key phrases and to Bold keywords that highlight the central ideas of the matter in discussion.
Spaces between words, lines, and paragraphs should be precise and constant. It adds uniformity to the article, making it look neat and elegant. To make sure that your readers stay on track, create a continuous logical flow. It will avoid distractions and help them focus on the topic at hand.
Advanced Writing Skills
Once you have learned how to prepare and write your content suitably, it is essential to add a unique touch to it. This unique touch can be your signature style. A signature style is a powerful tool that can make viewers remember your content for a long time. Even Picasso had his trademark on his Art, which made him the most famous Painter on Earth. Just like him, every writer needs to add his significant signature touch to their writing.
Adding customized stories is another way to build content. Every writer must consider inserting metaphors and Idioms to make boring topics livelier. Nonetheless, the tone of writing should be customized and unique to your style of writing.
The trick behind this procedure is to convert a monologue Write-up, in-to a virtual dialogue with the readers. Also, every writer must use contractions. Contractions are short forms of a pair of words. They are not slang or abbreviations.
An Example:
I am staying at they are their house.
Saving the best for the last. You must be familiar with the term "Consistency is the key to success." Always producing high-quality Articles will make you a specialist in the field and build an excellent image in the eyes of the readers.
Practice makes you perfect
Building Writing skills will involve a lot of drafts in the process. An aspiring writer must work on his weaknesses by developing a systematic flow. The ability of writing is like Art; precision is everything. The goal of regular practicing is to build a precise flow, an impressive presentation, and an informative theme pattern. It can be achieved by working on a few things.
Proper grammar may seem old-fashioned today, but Agents and Editors still care about grammar. Improper grammar is likely to get you rejected from significant positions and opportunities in companies. Use www.grammarly.com to check for errors in your writing. It is a free and easy-to-use website offering help with sentence formation and building.
Another mistake that people make is, believing that big words and complex sentences will add an extra "smart" edge to your writing. Instead, they make the content inconvenient to understand for the readers.
An Example:
The rationale reason behind the easy consumption of Honey is because of its digestion assimilation in the body of the Bee earlier.
A Few Tips for Improving Writing Skills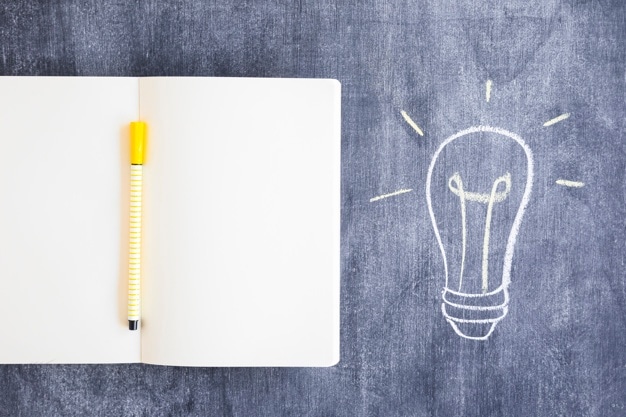 Remember always to avoid using slang language while drafting a good article. Slangs and Abbreviations are not preferred in a formal environment. It is considered unprofessional and frowned upon.
Get your readers hooked with Cliff-hanger sentences, which leave them wanting for more. It increases audience engagement and engrossment. Use flow transitions while switching from one sentence to the other. However, it is crucial not to break the flow of the subject while doing so. Maintaining the same flow will decrease the chances of any kind of distractions.
Here's an example of two types of sentences.
The boat drifted into the water. It traveled from one place to another.
The boat drifted into the water from one place to another.
The ending of your writing, i.e., the conclusion paragraph, should generate a sense of action among its readers. For example: If you write about Money Saving Avenues, the reader must understand the need to save money, and must urge to do so in his/her life.
Using words that are trending on Social Media Platforms are more likely to fetch views on the internet. These words are called Power words or phrases. When users scroll the web, catchphrases and power words need to exist, in-order-to grab their attention.
Final Thoughts!
With never-ending benefits, having a good set of writing skills is one of the most fruitful skills to have as an individual. There are no disadvantages to having this skill.
Being a Content Writing Expert can help you impress any customer or employer. It also gives you an edge over others as it makes you look more professional, responsible, and approachable in the real world. A good content creator will always connect with the minds of the readers.
This skillset improves your communication skills and increases your growth opportunities in the competitive world. If you decide to improve your writing skills, you will develop the ability to make a difference in your life ahead.
What are your thoughts about the importance of writing skills in your life? Do you also have some tips to improve your writing skills? Share with us in the comment section below.
Liked this post? Check out the complete series on Skills