More than 90% of what we communicate is not words; they are done nonverbally. Therefore, utilizing the rapport building skills can help you in developing instant connections, strengthening communications, and improving the chances of getting favorable outcomes.
Rapport is nothing but an emotional connection. It's a relationship that we share with an individual with roots of a common ideology. It may revolve around the same ideology of life, same tastes, likes and dislikes, and even the same lifestyles.
Utilizing rapport building strategies is significant in all kinds of businesses and human management. With the help of rapport-building skills, you won't just get the air of cordiality. But also it empowers you to negotiate your ways through nearly anything in your personal and professional life.
This article uncovers everything about what is rapport building and how to do this effectively.
What is rapport?
When two or more people in rapport communicate with each other, their conversations seem to flow. Their body languages, as well as their words, coordinate one another.
One of the key signs that rapport is building is when individuals in discussion adopt similar or comparative physical stances and peculiarities.  Have a look upon a couple in a café or friends meeting in a bar, and you will see how people with excellent rapport interact with each other.
Any individual who interacts with others, regardless of whether through professional, personal, or business relationships, will profit by figuring out how to incorporate rapport building in their conversations.
The simplest definition of rapport can be-
A relationship of at least two individuals who are in a state of harmony or sync or on the same wavelength with one another is rapport.
After understanding what rapport is, let us now understand how vital rapport building is for you-
Why is Rapport Building important?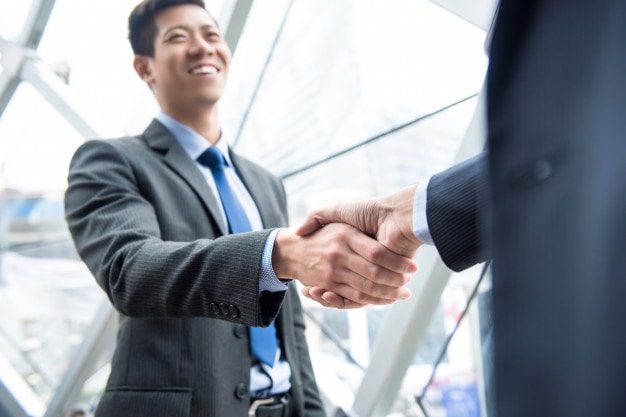 With no slight doubts, rapport does have its side of significance. They act as a happiness booster adding a pinch of salt in life.
For the corporate world, individuals who are more pulled towards the friendly side of relationships are preferred. While for personal life, bonding is more convenient and easy to happen.
It's better to call it human nature to start circling the rapport as soon as we encounter a stranger. In other ways, the decision of meeting and knowing a stranger is likely to be termed as rapport.
The very moment we are introduced to someone new or an individual that we know but meeting after a long time, we either tend to be friendly with basic questions and answers or pass a smile or even both. The main motive behind this is to emerge with a better bond.
But do you ever wonder why such rapport takes place?
That's primarily because the world doesn't rely on silence or ignorance. To have a peaceful world, it's important to share a good bond.
While the small talking goes on, it's natural for you to catch who you want your connection to go on with. The more the similarities, the more is the probability of a more generous and successful rapport.
For constructive and productive interactions, rapport building is the primary step that further optimizes the chances of getting favorable outcomes from those interactions. Let us now have a look upon some of the ways that can initiate rapport building-
How to commence the Rapport Building?
Well, having certain similarities is not a compulsion in building rapport but a bonus for sure.
For circumstances without similarities, you might need to put a greater quantity of effort and patience. The thought of giving up is also frequent in such cases. But the ultimate winner is the one who didn't give up.
Take the initiative of commencing a rapport via conversations. Be confident and never ask boring or awkward questions. It is better to be within the margin of a basic intro. And yes, avoid the roughness of the tongue. Go smooth!
While you are receiving the answers, pay attention, and interact. Show that the opposite person's words interest you.
The interaction should not be tedious. Boringness might right away cancel the rapport goal. Keep the humor in its go. Make jokes that bring laughs but let them not collide with the reference of offense.
All essential factors are on one side, and the comforting joys along with body language are on the other.
Body language determines a lot of things starting from the personality. They are also vital in bringing pleasant or even unpleasant comfort vibes. Having a good personality posture is salient because comfort is salient.
What body postures are to be avoided while building rapport?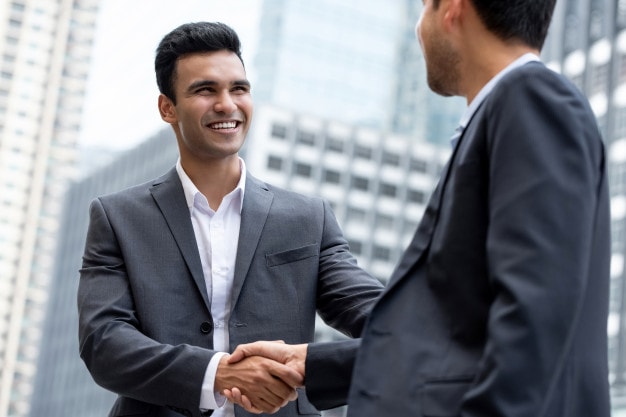 Eye contacts are attractive! Shine the rapport with your charming eyes. Also, while calling out for, use their name and make eye contact. That way, the bond kick starts to bloom great.
This is very rare to hear but using a name to call is pretty attractive. Be it on virtual texts or real-life talking, calling out using a name shows an in-depth relation.
Keep your arms open, and legs either crossed in a gentle position. Open arms indicate a vibe of relaxation bouncing back to comfort. Avoid shaking legs.
Avoid being bigotry and judgmental. Doing so will reflect a dark shade of mind. The fact that all beings share an unalike opinion is accurate and known. And so, learn to be comfortable in multiple unrelated opinions and have respect for them.
Also, be very honest in all parts. Honesty with sheer politeness ought to stretch in the compliments and appreciations that you give.
With all of that being said, the conclusion to drive a perfect beginning rapport is to have excellent communication skills
How to maintain a bond that follows a successful rapport?
Rapport and maintenance of bonds both need to be on the same side. The bond maintenance is to be carried by the two people indulged. To maintain and keep the spark is easy with the tips given below:
1. Be cheerful
Cheerfulness is a direct gateway to happiness. Doing so will not only make your other half happy but you as well. Although having a cheerful personality is a great texture, do not fake it. Brag positivity and encounter the cheerfulness naturally.
2. Never make others uncomfortable
A bond relies on its comfort vibes. Once vanished, the bond starts to vanish. Learn what your partner doesn't appreciate and right away seize doing so.
3. Spend more time in the beginning
The start is arguably the pioneer. Spend more time on the initial days and fact out the person, their thoughts, hobbies, preference, and everything. Go for movies, drives, lunch, or anywhere your heart desires. Share each other's perspective of life.
4. Be empathic to one another
With no empathy, there's no connection. Sharing feelings is essential. Although ideologies differ, it's not something that you can make fun of. Know to respect and value them. Both the sides should come up with their viewpoints. To go smooth with such action, it is mandated that the two sides are equally joyous to listen and speak.
5. Names
I feel it's desirable when someone in a new emerging bond calls and bids you by your official name. Alternatively, give a nickname, or use names that are certain to evaluate more connections. Also, try giving a unique nickname and avoid the most common cheesiest ones.
Here is a video by Marketing91 on Rapport.
15 Ways to Build Rapport with a Potential Client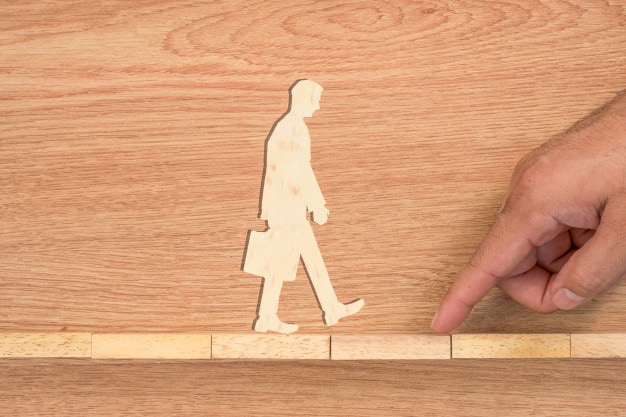 Being comfortable with yourself is the initial step. You should never appear anxious, hesitant, or uncertain.
You should stick with safe themes in your conversation, plus you should dodge political or religious issues. Talking about the weather is cliché however, it is very effective in initiating conversation and then transitioning to other topics.
You should always avoid posing an excessive number of inquiries without telling something vital about you too.
You should listen to what the other individual is stating, plus you should abstain from intruding or interrupting. Also, you should not try to "one-up" others.
You should always look for some common ground with the individual. An ideal approach to manufacture rapport is to discover similarities in your thoughts, interests, ideas, or experience.
You should make your interaction light by adding a little humor. Here you need not do some standup comedy, but you should indicate that you have a good sense of humor.
You should maintain your distance by abstaining from encroaching on the personal space of others.
You should look interested in your interaction, and your non-verbal signals should assist you in this. You should avoid the cold gaze, plus you should not get distracted by things moving on around you.
In case it is needed, you should help out, as this will translate that you understand the situation and you are involved in it.
You should ask the right questions, and you may start with inquiries concerning their work or side interests.
You should have a firm handshake with an eye to eye contact when you initially meet and when you leave. Additionally, you should smile and change your expressions as the discussion moves along.
You should be relaxed, plus you should sit upright and keep up a great stance. It is also essential to be confident in your ability and share your quirk authentically.
If you know, then use their names to build a good and friendly rapport. You should also express understanding as to the discussion advances.
You need to speak their language as per their personality types and communication modalities. Plus, you may also mirror their words back to them.
You should always keep the energy or enthusiasm up in your interaction. You should focus upon the positive and constructive side, plus talking about good and relevant things is also essential in rapport building.
Final thoughts!
While interacting with someone, you should examine the person's personality and perform according to what makes mutual happiness to connect better with matching habits.
And yes, the first impression is the final impression. With a good rapport, build an interpersonal relationship that longs for numerous years to arrive.
How do you initiate your conversations by building rapport?
Liked this post? Check out the complete series on Skills