You must be aware of some of the most successful entrepreneurs, but do you know what kind of entrepreneurial skills do they possess to become a successful business or start-up owner?  – This interesting article gives you an expert view of the 19 entrepreneurial skills that separates successful entrepreneurs from the ones who were destined to fail.
Along with hard work, determination, and perseverance, many other entrepreneurial skills empower an individual to move ahead and pursue their dreams. They never freak out about different constraints in their path; instead, they embrace them to guide them.
As said by Robert H. Schuller, an American Christian televangelist, pastor, motivational speaker, and author-
"Tough times never last, but tough people do."
So, successful entrepreneurs are those tough people who do not worry about being successful, but they work towards their chase excellence and try to be significant- And success naturally follows them.
Below, we are going to talk about 19 such entrepreneurial skills that make or break the future of any entrepreneurs. So, let us get started-
19 Entrepreneurial Skills
1. Original Thinking and Creativity
When it comes to entrepreneurial skills, creativity, and original thinking are two of the most crucial aspects. So, regardless of whether your business is derived from a fresh idea or you are planning to use an existing idea, you need to keep your eyes and your psyche open for methods of making your business stand apart from other players in the market.
You should search for innovative patterns, better approaches, and unique market and advertising approaches that emphasize your USPs in the market. Asking representatives and clients about their inclination and changing market dynamics will let you come up with more creative approaches. Ed McCabe founder of Scali, McCabe, Sloves, an American advertising agency of the 1960s and 1970s once said-
"Creativity is one of the last remaining legal ways of gaining an unfair advantage over the competition."
2. Curiosity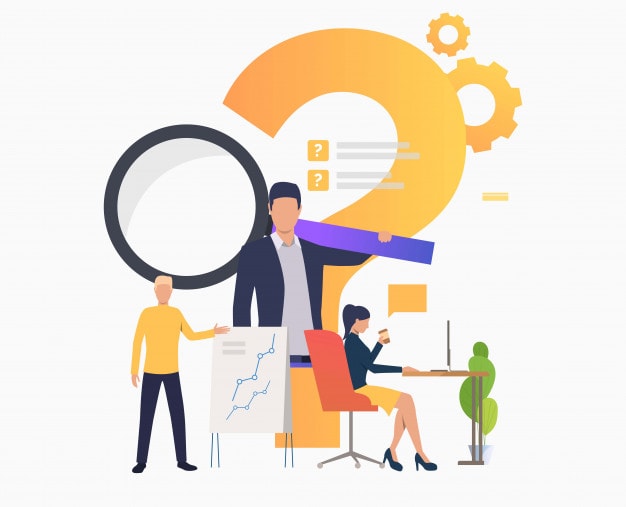 What makes an entrepreneur? It is curiosity.
Having a curiosity to solve people's problems is one of the most crucial entrepreneurial skills. Curiosity to see things from a different perspective is also a feature of entrepreneurs. To be successful, the first and foremost skill you must have is curiosity. All the successful entrepreneurs choose their path because of the drive inside them to do something different from others. One can develop curiosity at any stage of one's life; just start raising questions like how what, and why.
While talking about the role of curiosity in entrepreneur skills, an English writer who made lasting contributions to English literature, Samuel Johnson stated-
"Curiosity is, in great and generous minds, the first passion, and the last."
3. Strategizing
More than half of the start-ups fail. Why? Most of them lack the proper strategy.
You may have an idea but planning a road-map from that idea is what puts you on the second step. An arrow left in the dark may or may not hit the target, but when it's bright, the success percentage is high. The same thing goes for entrepreneurs; they should never launch a start-up without a full-proof strategy.
For mastering strategizing related entrepreneur skills, you should master the skills of
Analyzing your context and environment
Identifying strategic options
Evaluating and Selecting Strategic Options
Clarifying your strategy
Communicating and cascading your strategy
4. Optimism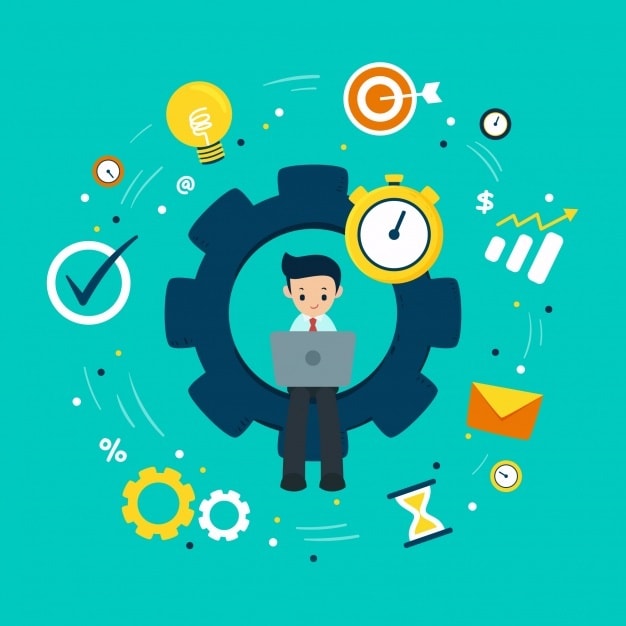 Choosing the entrepreneur's life is never easy at the start, as you meet so many people who may fill you with negativity. Most of them are jealous or not aware of the scope of your idea. Being optimistic will help you there.
Moreover, being optimistic will be helpful throughout your entrepreneurial journey. You may encounter a lot of negative energy, but standing firm on your belief will lead you to success.
"Optimism is the faith that leads to achievement. Nothing can be done without hope and confidence" says Helen Keller, an American author, political activist, and lecturer who was the first deaf-blind person to earn a Bachelor of Arts degree.
5. Vision
Why are you choosing the entrepreneurial life? Your vision will answer this question.
Is it the money that drives you crazy or you want to solve people's problems?
Your vision may decide the fate of your start-up. Have a clear-cut idea and stick to it throughout your entrepreneurial life. This will motivate you and give you the pump that you require in dire situations.
Vision is the driver of the entrepreneurial world. Vision is crucial in unifying all your manoeuvres, plus it also offers a focal point for the business planning and goal settings.
6. Money Management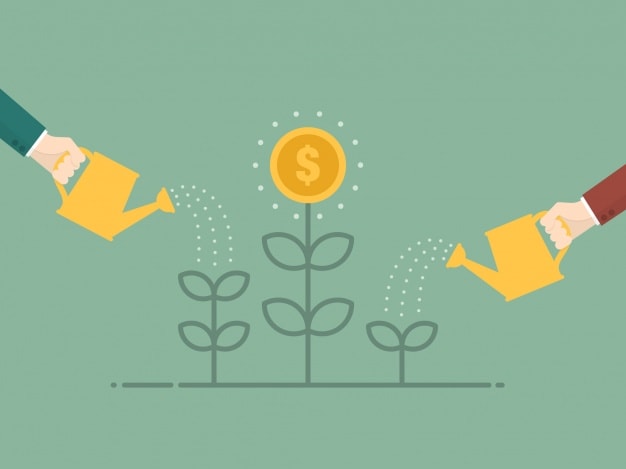 The second most frequent question that drives an entrepreneur after the idea is the funds.
Managing funds is as difficult as getting them. You may impress investors with your idea and execution plan but managing the money and utilizing every penny on the right occasions is extremely important. Nothing can be worse than getting on to zero-funds in the midway of your business setup.
Some of the money management skills of entrepreneurs are-
Taking a hard look at the finances
Starting budgeting
Setting ambitious finance goals
Building up an emergency fund
Finding other ways to save more
Knowing the right time to get help
7. Time Management
An important yet ignored skill in any entrepreneur's life is time-management.
Time is necessary but no one can understand this better than an entrepreneur and a student. All of the entrepreneurs have only 24 hours, but some find time for their family as well while some can't even meet the deadlines. Learn to manage your time effectively before you turn your car on this road.
Some of the essential time management related skills of entrepreneurs are-
Prioritizing
Delegation
Decision-making
Goal setting
Multitasking
Problem-solving
Strategic thinking
Scheduling
Managing appointments
Record keeping
Organization and filing
Meeting deadlines
Self-awareness
Stress management and coping
Strategic planning
Effective teamwork
Documentation
Assessment and evaluation
Office management and maintenance
Stock inventory
Resource management
8. Persistence
Failures and difficulties are part of every entrepreneur's life, but the one who holds himself gets through it while others sink into it.
Be persistent enough to hit on the same nail again and again. Continue on your idea despite the difficulties, and soon you will meet the sweet spot in your journey.
Tom Hiddleston, famous for his role of Loki in the 2011 Marvel Studios film Thor once emphasized the role of persistence and said-
"You never know what's around the corner. It could be everything. Or it could be nothing. You keep putting one foot in front of the other, and then one day you look back, and you've climbed a mountain."
9. Risk Management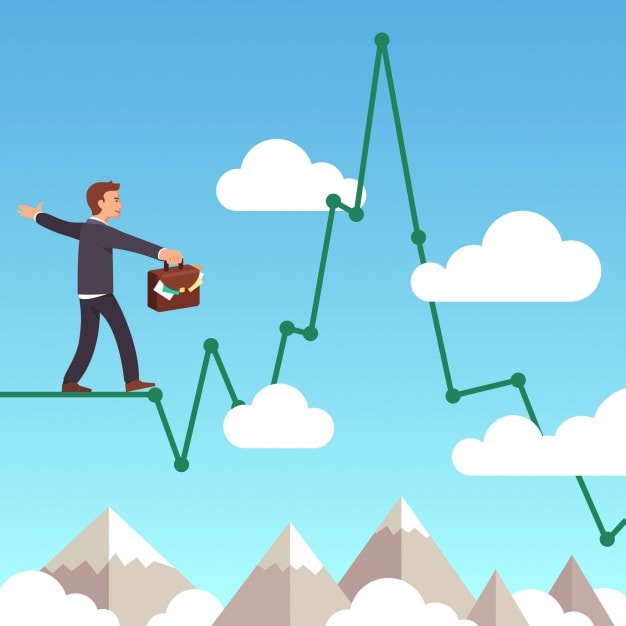 Having the guts to take risks is an essential entrepreneur's skill but managing the risks is even more critical.
All of the entrepreneurs take risks, but only a few of them can manage those. You must know which way is going to give you maximum output with minimum loss.
Some of the risk management skills are-
Problem-solving
Analytical-skills
Communication-skills
Negotiation & Diplomacy
Numeracy
Business Understanding
Collaborative-skills
Technical Competency
Working under pressure
10. Stress Management
You want to be an entrepreneur but don't want to have stress?
Better change your opinion today. Being an entrepreneur means being into stress most of the time, but it's not that difficult. You must know how to manage your stress and how to get out of that when things get severe.
Things like meditation and yoga are beneficial in stress-management. Better you can manage your stress; better will be your efficiency.
11. Continuous Learner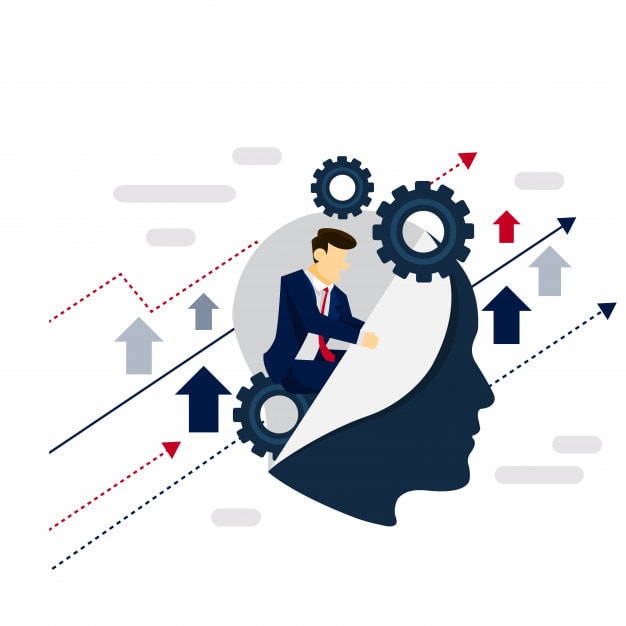 Good entrepreneurs never stop learning, and neither should you. Whether it's learning from mistakes or experience or through other sources, you must never stop this cycle. Be a person who wants to evolve at any stage of their life. Learn to be better from yesterday, and you will beat all your obstacles one day.
Willing to learn new things is one of the inherent entrepreneurial skills of successful entrepreneurs. Never think that learning stops when you graduate or acquire a degree or do some professional certifications.
Learning is a long-lasting procedure, and you should remain updated with changes in innovation, the development of your industry, sales procedures, and so forth. You should continuously look for new information that can ignite your creative and entrepreneurial genes. Also, you should look up to the best individuals in your industry and don't be hesitant to request their suggestions.
12. Self-Analysis
Just as you analyze your plan before executing it, you must analyze yourself before executing yourself on any plan.
By analysis, we mean detecting your strengths and weaknesses. You must know if you are ready to begin on a plan or it's just the pressure that is pushing you ahead.
Be vigilant about yourself and your efficiency will improve.
13. Leadership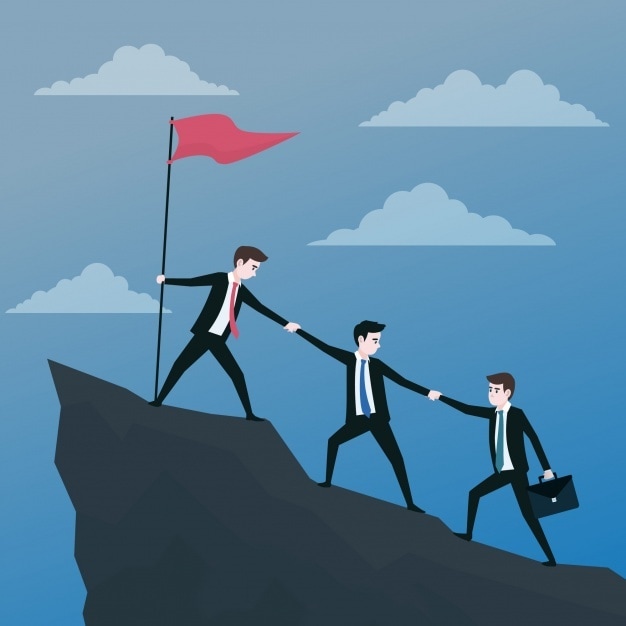 One of the crucial skills of an entrepreneur is being a good leader.
A perfect team is imperfect without an ideal leader. Knowing how to control each member of the team and motivate them in crucial situations is extremely important.
Some of the key leadership-related skills of entrepreneurs are-
Patience
Empathy
Active listening
Reliability
Dependability
Creativity
Positivity
Effective feedback
Timely communication
Team building
Flexibility
Risk-taking
Ability to teach and mentor
14. Communication and Social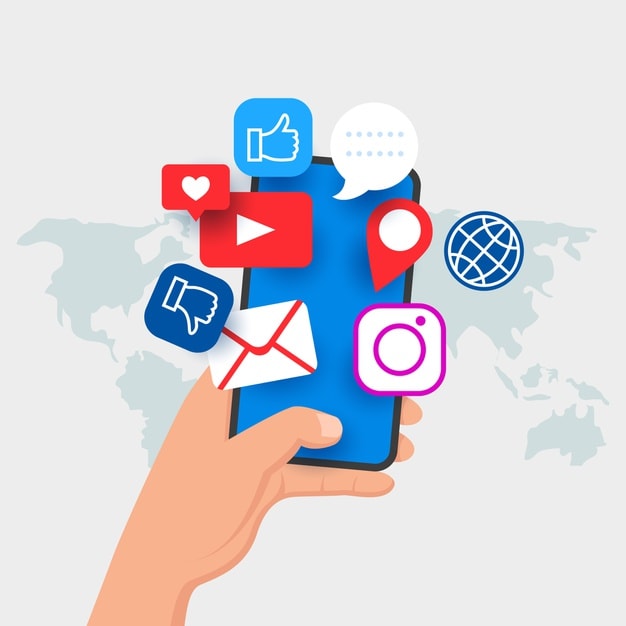 Most of the people often confuse entrepreneurs as maniacs who isolate themselves to increase efficiency.
This is not true. Being social and holding excellent communication skills are two of the essential skills of an entrepreneur.
If you are not able to communicate well with your employees, then you won't be able to deliver your messages well and motivate them.
Be social with other entrepreneurs; this will help your in-learning things from a broader perspective and help you in your evolution.
15. Accurate Resource location
Detecting the talent and hiring the right individuals in your company is extremely crucial in an entrepreneur's life.
You must know who is perfect for a designation in your company.
Moreover, you must also hold the skill to find exact raw materials and other resources. Better are the inputs; higher are the probability of successful output.
Be a good resource locator, whether in terms of humans or raw materials.
16. Decision Making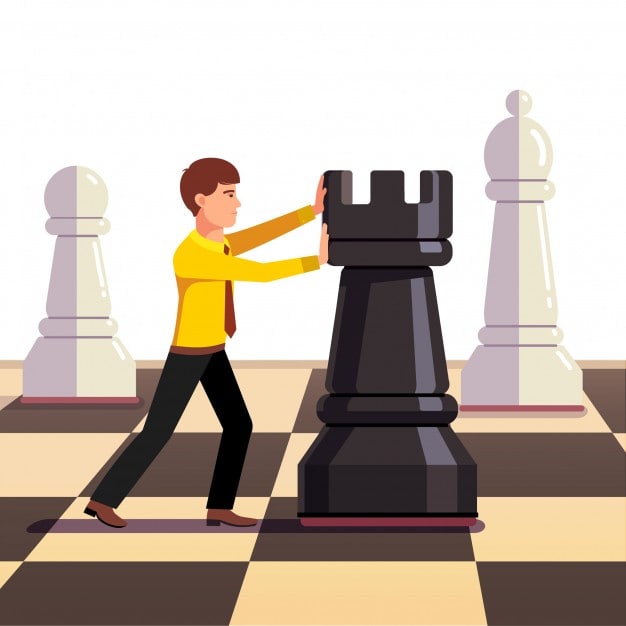 What can one say about this? This is an extremely crucial skill that every entrepreneur must hold
Be wise enough to pick the best from the herd. Be a quick decision-maker, but alongside, you must be a fast analyzer. Choosing the wrong option in a hurry will lead you to failure.
There are times in every entrepreneur's life when their start-up's fate is entirely dependent on their decision. Don't rely on others for your responsibility and take your decisions when you should.
You may make mistakes during the process but learn from them and try to act better next time.
17. Sales
When you want to sharpen your entrepreneurial skills, you must be adept in making an effort and creating new leads for better business opportunities.
You should be capable of finding the correct sales channels that optimize the process of lead generation and conversion, so sales of your venture optimize.
A successful entrepreneur has to be dexterous in building sales funnels and enhancing ROI opportunities.
18 Assertiveness and Confidence
To be a successful entrepreneur, you need to know when you have to be confident when you should comprise a positive way of communication while stating your suppositions and convictions.
To comprise excellent entrepreneurial skills, you ought to tune in to other people who are making sense. However, you likewise need to realize when to state no as well.
So, no need to be aggressive or passive while making manoeuvres for your venture.
An assertive approach will, for sure offer more favourable outcomes to you. Be reliable and be receptive so that you can win regard and trust from everyone around you.
19. Courage and Risk-Taking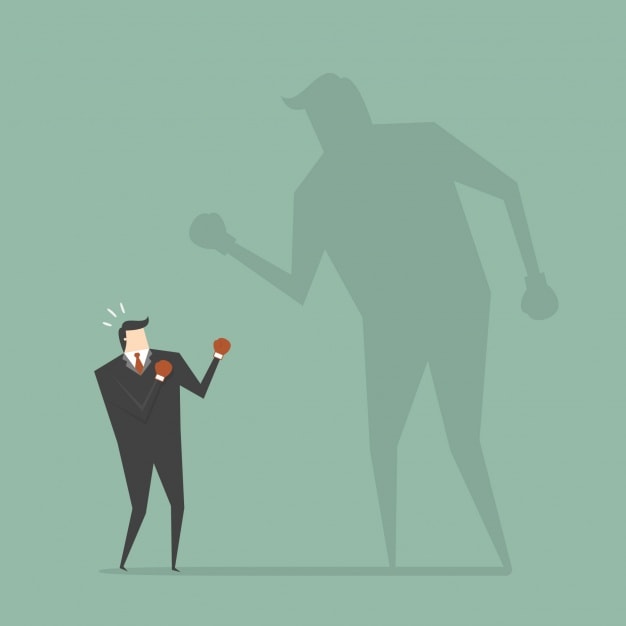 Finally, to move upwards on the ladder of entrepreneurial skills, you should sharpen your inventiveness. You must dare to follow up on your extraordinary thoughts and plans.
However, you have to explore your ideas thoroughly on different grounds to optimize the success ratio. Having the courage to take the risk to make an obscure stride and attempt things that are new to you is one of the entrepreneur skills that set the base of entrepreneurial future.
On the concluding note, we hope that the entrepreneur skills, as mentioned above, will help you in honing your entrepreneurial abilities.
While planning to run a new business, you must find a way to build up the correct blend of aptitudes, qualities, and information to be effective with your endeavours.
So, if you concentrate upon the above-mentioned entrepreneur skills in your life, you might have the best-chances to appreciate better accomplishments with your entrepreneurial goals.
What skills do you consider the most effective ones to be a successful entrepreneur?
Did we miss any of the entrepreneur skills that you consider significant for enjoying success with your ventures?
Liked this post? Check out the complete series on Skills