Every person wants to add a new skill to their skill list. Humans are the most advanced organism in this world. They tend to learn new skills daily.
In the words of Carl Ransom Rogers, an American psychologist and among the founders of the humanistic approach to psychology-
"The only person who is educated is the one who has learned how to learn and change."
Human beings need to walk through life as if they have something new to learn.
Henry Ford once said-
"Anyone who stops learning is old, whether at twenty or eighty."
In this new era of modern technologies and the internet, mastering a new skill is accessible in all ways. You can learn a whole new set of skills through the internet. You don't have to step outside to learn the skills. It can be learned from the comfort of your home.
Through the internet, you can learn your desired skills from the top educators and masters. These educators are miles away from you, but you can still learn from them without any problem.  Your top-rated teachers are just a click away from you. Click on some options, and you get directed to your preferred teacher.
Due to covid19, all schools and colleges are closed. But you can still learn your desired skills from your home without any physical barrier.  Enjoy your class and learn all-new skills most innovatively.
You don't have to stop learning. Just get yourself to enroll in any education platform and start learning.  Moreover, learning a new skill is always helpful, and you can make it useful in the future.
Modern Ways to Learn New Skills
A new skill is learned to make ourselves more productive and good.
With the help of the internet, you can learn all new skills with ease. Learning new skills is called mastering a particular subject one desires. It can be done through any medium, either offline or online.
However, this online mode is preferable because of its 24-hr accessibility and flexibility.
It does not matter you are from the working-class or a student. The doors of the online medium are always open for you.  Learn all new skills from the internet wherever you want.
It is present for you to teach all realms of your desired skills. Let us now understand how you can learn new skills like a pro-
How to Learn New Skills?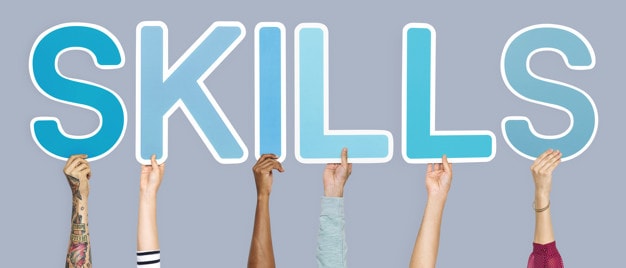 Learning new skills is very easy with the discovery of the internet.
You can go to any education platform and get yourself enrolled in it for learning. Search about your favorite or desired skills and start learning it.
To learn a new skill through the internet, you have to consider some points before starting your learning journey.  These are as follows:
1. Choose your preferred language.
Some students prefer learning in their native language. At the same time, some prefer either English or Hindi language. You have to choose your language to learn your new skill, as language plays a good role.  Get started with the appropriate education platform.
2. Learn about your education platforms
Make sure you enroll in the most trusted education platform.  Check throughout the education platform and choose accordingly. Don't fall for unworthy websites as they are not reliable and do not give you good results.  Do check all credentials and enroll with the most trusted ones.
3. Start your learning of new skills with a sound mind.
Choose your skills wisely. Learn about your interests and then go for learning new skills.  Make this decision in a sound mind. Learn the skills which you want for your work and education.  Get your desired skills on the education platforms in less time.
Top 19 Modern Skills to Learn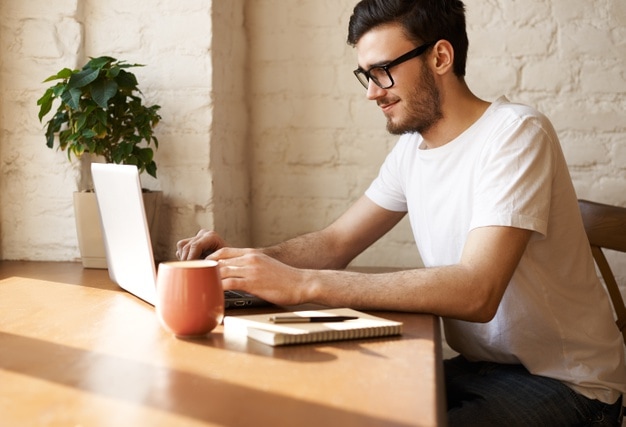 Several new technologies have come into this world that have made online learning very easy.  Some top skills are learned to make yourselves more productive and expert in your field.
Following are the top skills that are mastered for making an individual expert:
1. Coding in the IT domain
Coding is the most fundamental part of the IT domain work. A large part of the population is indulged in coding as new techniques are coming the way. The demand for coding is increasing.
Many education platforms offer coding courses to all its users. Some coding platforms offer a wide variety of courses, both in the short and long duration.
If coding fascinates you a lot, then you can learn this new skill to upgrade your knowledge.  By learning to code, you can apply for IT sector jobs that offer a good amount of money.
2. SEO and Google Analytics
In recent years, you will find many people who write for the internet.  The writing is done according to the optimization of the concerned page.   The internet approves writing pieces that have good SEO driven work.
This field is continuously changing, and you need to learn all the aspects of SEO.  A search engine journal is present on the internet, which offers different courses to its users.
Learning a new skill in SEO is a good idea.
3. Microsoft Office
Microsoft Office has many applications in the corporate world. Every corporate person needs to learn Microsoft office for all work in the office. If you are office goers, then you should add this new skill to your skillsets for good work.
Excel work is the most important in the company. When it comes to research work, an excel sheet is the most useful component of Microsoft Office.
You can learn the excel sheet through online mediums to make your work easy.
4. Photography skills
Do you like to click photographs? Do you also want to edit it afterward? Then you can give a shot to photography learning skills.  If you are not finding any suitable platform for learning photography, you can go for your tube.
The internet has many videos for it; you can start with them to master your skills.
Further, if you want to master photography at an advanced level, you go for professional courses.   Photography is the new age profession that is becoming famous over time.
5. Personal Finance
Finance is the most monotonous subject. But if anyone masters finance, then he or she can make a good profit from it.  Without finance, no company works smoothly.
So, finance is crucial for the company.  Moreover, Finance knowledge is useful on personal levels also.  Automation is done in this field to make it effective and better.
There is a good need for finance in every place. So, you can learn finance to make yourself more productive.
6. Podcasting
Suppose you have the podcasting idea at the background of your life for so many days. Then this period allows you to learn it. People of all ages love podcasting. It does not matter what age or genre people belong to.
Podcasting always remains their favorites. Plan your podcasting journey for getting love by people. In this modern world, podcasting does not require any special instrument to record your voice.
With the discoveries of many podcasting applications and tools, you can learn the art through your smartphones.
7. Technical and creative writing
Writing is always in demand in the modern world.  The internet has lots of websites and blogs that employ writers and copywriters. The building of websites or blogs is incomplete without writers.
If you are thinking of learning all realms of writing, then the time is for you. Learn technical and creative writing by enrolling in a good writing tutorial class. You can learn these skills to access your writing talent for an employment basis.
8. Mathematics
Mathematics is an essential subject in the world. It has many applications found in all areas.  It does not matter if you are young or old age. You can learn mathematics with ease through the online tutorial classes.
Further, mathematics also helps in statistical formulations. So, learning mathematics well is worthwhile for you.  By learning mathematics, you can excel in many fields, including finance, statistics, accounting, etc.
9. Culinary skills
The learning of culinary skills will enhance your food making process effectively. Many people are fond of cooking new recipes.   For them, many culinary skills tutorials are present on the web for mastering it.
The interested people can enroll in such tutorials and learn the art in simple steps. Culinary skills also enhance your professional life by adding it as a skill to your skillset.
10. Public Speaking
If you are in quest of learning new skills that can be crucial for your professional and personal development, then public speaking is one of the key skills here. When you develop your public speaking skills, it plays a key role in increasing your confidence.
Hence, it can be quite effective in empowering you to overcome your speech-related anxieties. It is also useful for those who have some sort of Social Anxiety Disorders (SAD), as it lets them become more confident.
When you learn new skills to master public speaking, you need to master voice control, diaphragmatic breathing, body language, audience relations, etc. that will ultimately improve your overall personality.
11. Human Resources
HR skills are again very important in optimizing workplace success. With excellent human resource skills, you can also increase your chances of getting better HR jobs.
To master Human Resource Skills, you would need to learn communication, administrative, HRM knowledge, conflict management, decision making, ethics, organization, proactivity, coaching, advising, recruitment, HR reporting sorts of skills that will optimize your growth and success percentage.
12. WordPress
In case you are involved in online marketing-related works, or if you want to learn the best ways of optimizing online presence, you might learn WordPress skills that can be used for blogs, websites, online stores, etc.
With the emergence and growth of WordPress, it has become one of the best job opportunities for thousands. For learning WordPress skills, you need to have a little technical competence, growth mindset, self-motivation, focus, solid planning skills, basic marketing, etc.
You will be able to become a successful WordPress developer.
13. Accounting
If you want to learn new skills related to business and finance, then accounting skills can be crucial. You can get a plethora of online accounting knowledge from different online resources that will, for sure, be quite useful for you.
You can find online tutorials covering different account topics ranging from the introduction to bookkeeping to specific topics like liquidity management and spreadsheet proficiency to the comprehensive guide about A to Z of accounting.
Different accounting skills that can empower your personal and professional life are analytical, organization, critical thinking, time management, team collaboration, IT skills, etc.
14. Digital Marketing
When the digital world is gaining lots of prevalence around the world, learning new skills of digital marketing will surely help you in widening reach, meeting target audiences, generating more leads, optimizing conversions, boosting sales, and tracking success.
Some of the key digital marketing skills you can learn are data analysis, SEO, SEM, writing, editing, email marketing, CRM, Social Media, basic design, mobile marketing, etc.
Learning these skills will also increase your chances of getting better jobs.
15. Ethical Hacking
Ethical Hacking revolves around the concepts of compromising computer systems for assessing security and then working in good faith by informing the vulnerable party.
It is one of the key skills for getting different jobs associated with the security of any organization's online assets.
When you learn Ethical Hacking skills, you will learn how to manage servers and computers of an organization and many other components of organizational infrastructure to impede unauthorized access via non-physical channels.
Some of the key skills important to learn and master ethical Hacking are Compute Networking Skills, Computer Skills, Linux Skills, Programming Skills, Basic Hardware
Knowledge, Reverse Engineering, Cryptography Skills, Database Skills, Problem-solving Skills, etc.
16. Dancing
In case you want to entertain yourself, and you like dancing, you can learn dancing skills by going through free dancing lessons on YouTube. Learning dancing skills is fun, impressive, rejuvenating, and rewarding.
It also plays a pivotal role in improving your fitness.
It acts as a therapy that works well in optimizing your physical fitness and improves your mental health. Different kinds of dancing you can learn are Breakdancing, Hip hop dancing, Ballet, Contemporary, Dubstep, Shuffling, etc.
17. Artistic skills
Learning new skills that can make your life better will be very useful if you opt for artistic skills. You can find a wide range of books, videos, and courses to learn any new artistic skill.
You can learn how to become a better painter, drawer, and illustrator sorts of skills easily.
Some of the skills that you can learn are drawing, design, painting, illustration, makeup, sculpting, and so forth.
18. DIY project or build something
You can also try to learn crafts and build something by using your own hands. Such skills are considered quite effective in letting you be creative and improve problem-solving skills that will ultimately offer you a sense of accomplishment.
It will empower you in creating something unique personalized to your inclination. You can also give your creation to someone.
You can also learn some DIY fun-science and cool experiments that can entertain and enthrall your kids.
19. Emotional Intelligence
If you want to live a fulfilling blissful life, then learning emotional intelligence skills will be very useful for you. It will empower your mental and emotional strength.
Learning emotional intelligence will help you in being aware of practices that build strength and resilience. You will be able to take control of your thoughts, inclinations, emotions, preferences, and actions.
Some of the key skills integral to emotional intelligence are awareness, self-coaching, self-management, self-regulation, conscientiousness, self-motivation, etc.
Strategies to Learn New Skills Quickly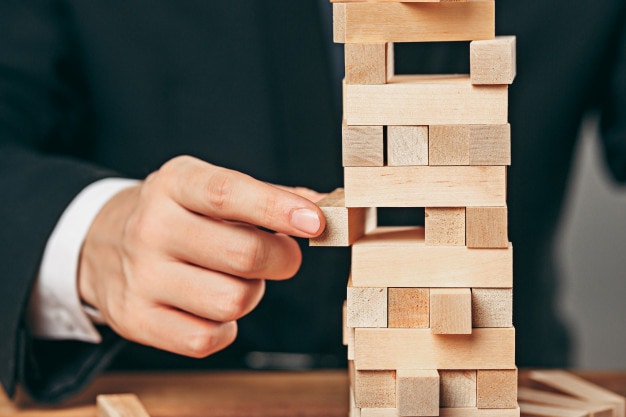 We always think about gaining a new skill through different modes. But never ponder enough on what we are learning.  Some people learn things very fast while some don't.
So here are some strategies to learn all new skills effectively. Let us look into those strategies listed below:
1. Make yourself ready for learning
Some people are very enthusiastic about learning, while some are not. The latter does not take any interest in learning. Don't learn that way. Start by gaining your skills in sound health and mind.
Make yourself ready to learn a new skill with excitement and fun.
This ensures that you are learning a new skill out of passion.  And it is not imposed on you. So, be sure about this before you step ahead in learning a new skill.
2. Make your learning more meaningful
Find meanings in your learning skills. This boosts your interest by many times. If a learner is forced to memorize certain facts, then he is going to forget that easily. So, it is advised by experts that extract meaning from learning.
This will make you learn more about the subject matter.
Don't memorize something that you don't understand.  Let the learning sink deep in your conscious mind to implement it later shortly.
3. Do practical things to learn better
When you are involved entirely in anything, you learn it fast from others, proving that humans are natural learners.
We humans learn better when we perform that learning thing.  So, it is crucial to implement all the learning things to master that skill better.
Build new habits to implement learned skills.
It will make you versed with the new skills a lot greater than others.  This way, it starts building your behavior towards new learning, and you grasp it better.
4. Study more and then practice
You all are familiar with this phrase from your school days. Yes, it stands effective today also. If you want to master a skill, then study and study more to get all the skill insights.
This helps to gain more knowledge apart from classroom teaching. After studying, ensure that you are practicing it.  The more you practice, the more you master that new skill.
So, it is mandatory to practice what you have learned.  Talk with experts or watch interviews with them. This is going to help you in all regards.
5. Teach others what you have learned
Teaching others what you have learned makes you the best at that skill. Teaching is the best way to make you good at those skills. Teach whatever you have learned to others.
This also helps you take your test in that skill. You can watch your knowledge while teaching others.
6. Spend your maximum time on learning the difficult part 
Many learners leave the difficult part and move forwards. Don't do that. It can harm your learning process drastically. The experts say that learners should indulge their maximum time in practicing the difficult part of mastering it.
So, you should not leave the difficult part.  Keep on practicing it; you will master it one day.
Push yourself out of the comfort zone and practice more for good results.  This is called deliberate practice. You should indulge in it to learn the skill efficiently.
7. Don't strain yourself. Take frequent breaks to refresh yourself
To remain always active, grasping skills is important.  So, you have to take frequent breaks of short intervals to refresh yourself. According to science, the brain has two modes: diffused and focused.
For responding to the skills, you have to be focused all the time. And this is achieved by taking frequent breaks from your learning process.
It will help you freshen up, and you can grasp most of the learning things to your mind.
8. Test what you have learned so far
Testing yourself is more important in any type of learning.  You have to take tests on yourself to check how much you have gained. This makes you confident as well as more motivated to do better next time.
Your testing further beats out the re-reading of the paragraphs and journals. You can just take the test and know where and what you are lacking.
Final Thoughts!
The best way to learn skills is through online platforms. These platforms are free from any physical limitations. As a human, we always tend to learn new things.
And by learning new skills, you are mastering your productive time very efficiently.  Learning a new skill helps you both in your corporate life and personal life also.
Are you also looking forward to learning new skills? What skills would you like to learn? Feel free to ask how you can learn those skills like a pro.
Liked this post? Check out the complete series on Skills