Do you want to enhance your sales skills? Then you need to understand that selling is nothing but the perfect combination of influencing and persuasion skills.
We human beings prefer to believe and do things more when we are persuaded than when we are told or ordered to do. – And that is why persuasion skills are considered highly significant for connection, lead generation and conversions in business as well as personal lives.
In the words of Thomas Carlyle, a British historian, satirical writer, essayist, translator, philosopher, mathematician, and teacher-
"Not brute force but only persuasion and faith are the kings of this world."
With the right persuasion skills, you can convince others to
Perform a course of action
Make a purchase
Influence project stakeholders
Agree to choose an option
Run political and fundraising campaigns
Convince to follow a belief system and a lot more.
In this article, we will take you deep into the world of persuasion skills to understand their role in our personal as well as business lives. We will help you know the best persuasion skills that can empower you to be a good leader in your workplace.
So, without delaying any further, let us get started with Persuasion Skills-
What are Persuasion Skills?
When you convince others to opt for your suggestion, choice or ideas- by using effective means that they start considering your advice, selection or plans productive, effective and favorable as you described- then it is the outcome of your persuasion skills.
"Persuasion is achieved by the speaker's character when the speech is so spoken as to make us think him credible. We believe good men more fully and more readily than others: this is true generally whatever the question is, and true where exact certainty is impossible and opinions are divided." – says Greek philosopher Aristotle.
So, persuasion is the key when you have an audience in front of you, and you want them to get convinced to opt for your ideas/suggestions/choices.
Let us now have a look upon some of the most effective qualities that can sharpen your persuasion skills-
How to Master Persuasion Skills or Influencing Skills?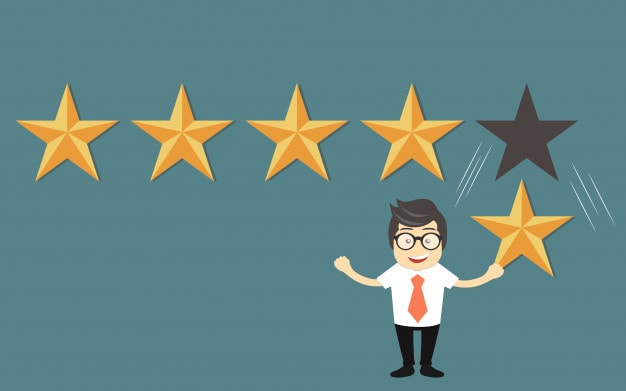 1) Be Certain and Confident

When you are planning to learn the persuasion skills, you need to be appealing, engaging, intoxicating and compelling.
Confused how can you have all features at the same time?
Two key components that will empower you to incorporate all such features as a pro are a Certainty and Confidence.
You need to have certainty and be confident while influencing others to opt for your ideas.
For convincing others to follow your thought process, first, you need to believe in that with all your heart and brain. Only then you can tell others what is right for them.
So, be confident and certain about your thought process, perception or ideas before influencing others.
2) Be the master of communication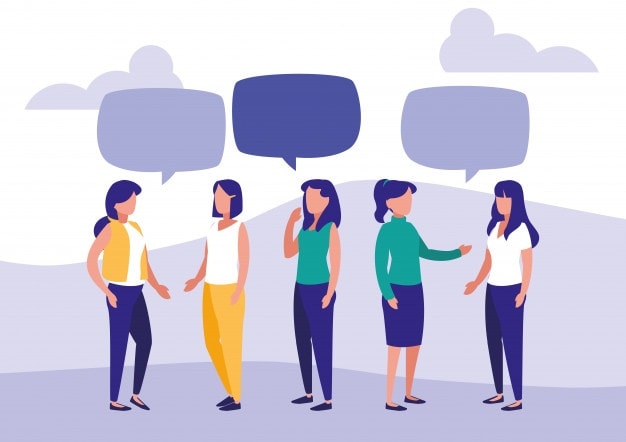 The very first step of your persuasion is your communication.
When we talk about communication as an integral part of persuasion skills, we talk about both- verbal and nonverbal means of communication.
The way you speak and the way your body speaks are two different things, and you need to master both of these. Your approach needs to be confident, and your sentences should incorporate clarity and positivity.
You should also convince others by simplifying things as per their understanding, because in the game of point of view, one who understands other's view-point first always enjoys the advantage.
Have the total adaptability as per the need of the time to master the persuasion skills.
3) Transfer your Energy to Persuade
At the time, when you are planning to persuade somebody, you need to come up as an energy source that is ready to motivate, invigorate, rejuvenate and empower the listener.
Energy travels faster than your words, and hence your body language can also be quite significant here.
Your interaction, eye contact, enthusiasm, laughter, hold, touch, embrace, clarity, listening, etc. play a very crucial role in transferring your energy of conviction and productivity into others.
You should also speak in a manner that your emotional intelligence channelizes the positive and constructive though process in your listener. This will let them feel that they are thinking and making their own choices which will ultimately be the same option that you were suggesting them opt for.
All in all, energy plays a very significant role in connecting and convincing others.
When you are convinced with your perception, your energy will be so powerful and confident that your listener will also enjoy inclining in the same direction.
4) Learn the role of reciprocation
We are living in a world where Social Media enjoys omnipresence. Businesses or individuals try to utilize the power of Social Media to optimize their online presence to reap the profits of Online Marketing and Advertising.
In such times, we enjoy re-tweeting someone who did the same for us as well. Or, we prefer opting for a service provider, if it offers something free to us.
This is reciprocation, and it is essential when it comes to Social Media Persuasion Skills of contemporary time.
According to Robert Beno Cialdini, the Regents' Professor Emeritus of Psychology and Marketing at Arizona State University-
"The rule for reciprocation says that we should try to repay, in kind, what another person has provided us. If a woman does us a favor, we should do her one in return; if a man sends us a birthday present, we should remember his birthday with a gift of our own; if a couple invites us to a party, we should be sure to invite them to one of ours."
So, if you want to persuade your audiences on the web, you should start reciprocity by providing no-strings-attached values to your viewers. This will, in turn, convince them to opt for your products and services.
5) Be a Performer who over-delivers Expectations
It is quite simple to understand because we all prefer to believe those who perform best.
Just imagine that there are two sales managers-
X sales manager promises a 30% boost in conversions and finally offers a 35% increase in conversions.
Y sales managers promise a 40% boost in conversions and finally achieves a 15% increase in conversions.
Whom will you prefer to suggest your new strategy and lead you to the sales funnel?
No doubt- you will opt for X sales manager.
This rule plays all the time perfectly.
When you are a performer who not only fulfills his or her promise but also achieves something more, you will, for sure, be in a better position of persuading others.
That is why; being a performer is one of the essential persuasion skills one should possess.
6) Creating a Sense of Urgency

This one is again one of the very crucial persuasion skills you need to master if you want to convince your team members, workforce, leads, etc. to perform a particular kind of task.
You need to tell them that if your team or audiences does not try to opt for that thing right now, there are rarest to rare chances that they will get such an opportunity later. This strategy will, for sure be quite useful in converting more and more people.
You must have noticed different types of advertisements that come up with some sorts of limited-time deals/offers. Such kinds of strategies are based upon creating a sense of urgency in the minds of target audiences.
Additionally, you may also channelize a sense of scarcity in the minds of your audiences because people prefer to opt for things if they know that the availability of those things is insufficient for the demand.
It also plays a crucial role in creating a sense of urgency in the minds of your audiences, and then they will convert for your idea, campaign, product or service immediately.
7) Have the authority
When you are a subject expert, there are more chances that people will opt for your suggestions or ideas.
For instance, when you plan to lose weight, you opt for a diet plan that an expert dietician suggests than what your mother suggests. Because you know that dietician enjoys the authority of being aware of the right diet plans.
Also, you will opt for that dietician that has a better reputation; best reviews, and have certificates on the walls of their consulting room.
So, you prefer choosing those who are credible and experts.
That is why, when it comes to mastering the persuasion skills, you need to represent yourself as a subject expert. Your credentials and expertise play a crucial role in establishing your authority in your niche.
8) Tell your Truth Stories
Storytelling, in itself, is one of the most potent persuasion skills that not only connects with the target audiences but also converts them.
Therefore, when you have some true stories about you or anyone else (relevant to the topic), there will be brighter chances that you can convince your listener for your ideas if the final verdict of your story also favors your concept.
Real-life incidents that are not prejudiced or fabricated to propagate any hidden agenda are for sure very useful in convincing others to make choices based upon the key takeaways of that story.
Leaders, public/motivational speakers, and managers prefer using storytelling as their key strategy to not only engage their audiences but also influence them. You also need to master this skill if you want to learn persuasion skills like a pro.
9) Know the art of flexibility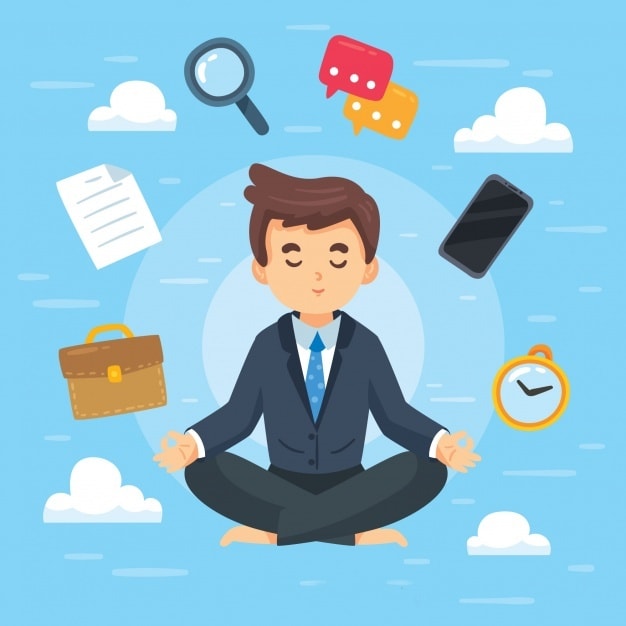 Do you know why children are so successful in convincing us to opt for their choices?
Because they have the most fantastic persuasion skills, and the base of their persuasion power resides upon their flexibility.
They can try different facets of human behavior with lots of logic to convince us.
So, to be highly successful with your persuasion skills, you should also incorporate a range of behavioral flexibility to convince your audiences.
Being adamant to your views will not be very useful all the time because the listener thinks that you are not ready to understand their perspectives. With a little incorporation of flexibility in your persuasion, you will be able to increase your success ratio.
Different types of communication skills, negotiation strategies, and personality traits are quite useful in persuading others.
10) Learn the art of Detachment
When you become an individual who stays calm in situations that are high on emotion, you will have a better ability to persuade others.
Being detached and unemotional is very useful in always having reasonable control over your emotions. This will enable you to put forward your thoughts in the toughest of circumstances.
This will also enable you to use your anger deliberately and externally while internally, you won't be disturbed with the situation. You will only be using your anger because you must know that this strategy may compel others to back down and get persuaded.
So, being detached lets you use your emotions strategically in your favor.
You won't blast or lose hope when the situations are not going in your favor; instead, you will strategically and deliberately use your emotions to convince others. – And the best part is that deliberate emotion will not affect you internally.
So, staying detached is, for sure, one of the beneficial persuasion skills you should incorporate.
Final Thoughts!
On the concluding note, we hope you would have understood the importance of persuasion skills in increasing the conversion and success ratio in personal as well as professional life.
Paying heed upon tips as mentioned above of sharpening persuasion skills will also be quite useful for you.
Did we miss any of the tips that you consider essential for persuading others? Share with us in the comments below.
Liked this post? Check out the complete series on Skills