Management skills can be defined as the attributes or abilities that an executive should possess in order to fulfill different tasks in an organization. They involve capacities to perform administrative duties in the organization, avoiding risky situations and solving all the problems when they arise.
These skills are developed through learning and practical experience as a manager; they help to relate with co-workers and assist in how to deal with the subordinates and allow a healthy flow of activities in an organization.
Why are management skills required?
Management skills are very essential for any organization for successfully achieving its goals and objectives. Good management skills are an aid to the company's vision and help to take the business goals forward with fewer hindrances and crisis situations arising from internal and external sources.
These skills help in the cohesive functioning of the organization.
Importance of Management Skills
Understanding good management skills is very essential for achieving a successful career graph at any place. There is not always time for covering up for mistakes and it can lead to huge losses for an organization, management skills help to avoid the mistakes.
Having good management skills prevents an organization from losing clients and hampering their revenues which can lead to failure of the business. Careful planning and organizing of things give an overview of products and service that helps the business to target the right clients and audiences for their services.
The human skills of management help create an environment of togetherness and ensure that the team members bond over work issues as well as social issues. These skills play an important part to aid the manager to help the employees during unfavorable situations.
While on the other hand technical skills are very necessary in today's technological world as technology is backbone all business today. If there is no technology then there can't be new stock, the exchange between clients or even communication with employees and clients.
Technology has become a crucial part of today's business world and it can't be neglected or kept away, not having technical skills can lead to missing out on cash flow, potential clients and thus affect the overall growth of a business.
Conceptual skills help sustain the growth of the business. Lack of these skills can lead to a lot of struggle and the business may face downfalls. It helps in looking at the wider picture of the business and not only just one section. In the short run, it can be easy to function by putting your focus on one section of the business but in the long run, it takes a toll on the future of the organization.
Types of Management skills
i) Technical skills
These are the type of skills that gives the managers the capability to use different techniques to achieve the objectives. They involve operating machines and software, production tools along with skills needed to uplift sales, design new products and services, and market services.
ii) Conceptual skills
These are the capabilities of abstract thinking and framing ideas. To foresee an entire concept, analyze problems and finding creative solutions.
iii) Human or Interpersonal skills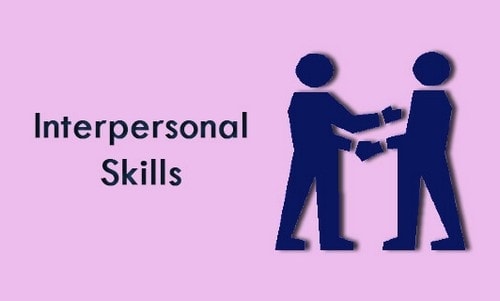 These skills help in interacting, relating and working effectively with the people. They are basically required for using human potential in the organization to the fullest and yield better results.
There are is a wide range of other skills, which is being required to run an organization.
8 essential Management skills
1) Planning Skills
The most essential aspect of any organization is planning. It's the potential to organize activities and set boundaries and use the resources effectively. It requires carefully dividing time, money and labor and how to achieve the set goals and objectives with the limited availability of resources.
This process includes identifying and setting realistic goals for the organization and pointing out the tasks required to achieve these goals. Nothing can be achieved without effective planning.
2) Communication Skills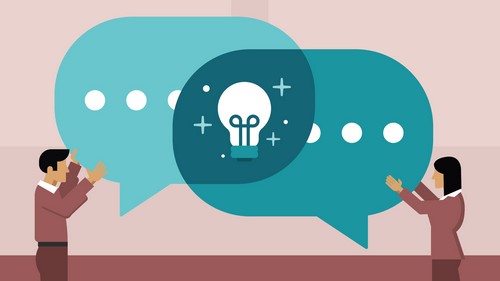 Communication skills are really important for a manager it determines the entire rapport with the team, how details are discussed and how to keep the team united as a workforce. The communication ability of the manager determines how can set goals to be followed and how can they be achieved successfully which in turn determines the excellence of an organization.
Communication involves all forms of the flow of information in an organization, it can be formal, informal, written or verbal and it ensures healthy functioning of the organization. Communication skills help the manager to keep the team together, prevent intergroup conflicts and solve the issues easily.
A manager with good communication skills can relate well with the employees and thus able to achieve the company's goals and objectives easily.
3) Decision-making Skills
Another important management skill is Decision making.  Managers make a number of decisions and making the right decisions is a very essential part of an organization's success. One bad decision can lead to the failure of an organization or very poor performance.
Organizations can run smoothly only with clear and right decisions. Taking decisions is not the only job for a manager has he must be able to take responsibility for them and possess great skills to take the organization to a successful path.
4) Delegation Skills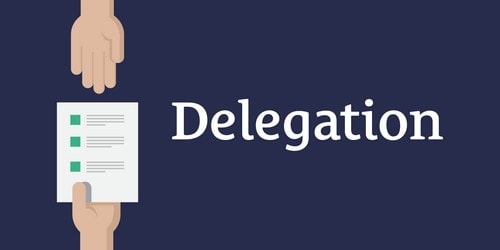 Another key management skill is Delegation. It is the act of passing on work-related tasks to other employees and subordinates. It means disturbing the workload, reassign or reallocate the work to other employees. One who possesses good delegation skills can efficiently reassign and assign authority to the correct employees for the required frame of work.
Delegations play a role in gaining quick and easy results. It helps save time and increases productivity and helps the employees to gain experience and understand responsibility in a better sense.
5) Problem-solving Skills
This is another skill which is required to tackle and solve the problems that arise on an everyday basis at any organization or workplace. The eye to identify problems and troublesome situations and then discovering the best solution to get rid of the problem is an essential management skill.
The capability to figure things out in critical conditions is what makes a good manager and builds the confidence of the team members during crisis situations.
6) Motivating Skills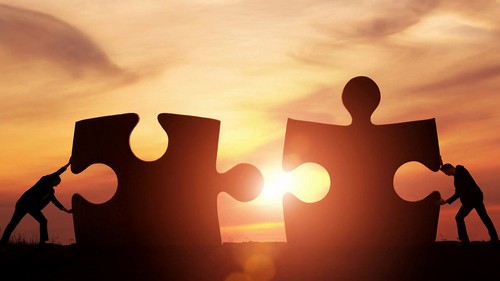 For any organization to run smoothly the people working there need to motivate to achieve success and this constant motivation is provided by the managers of the team. It helps to push people to achieve the desired results and meet up the expectations of stakeholders to the maximum extent.
Numerous tactics are to be used to keep the motivation flowing among the members and a manager has to choose what works best for the team depending on the type of work, team culture and team personalities it can be either intrinsic or extrinsic motivation.
7) Professionalism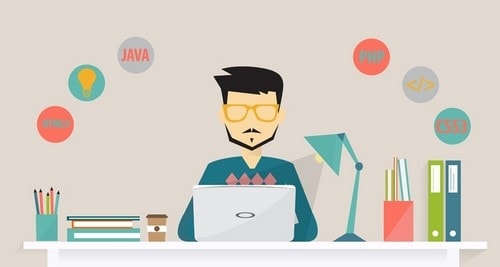 It's very important to maintain standards of work in front of the team so that the members strive for the right things. Integrity, honesty, and professionalism are very essential skills.
A manager has to always show how to work rather than just telling, it has to reflect in his/her personal demeanor of work by exhibiting strong morals and values and taking initiatives always.
8) Innovation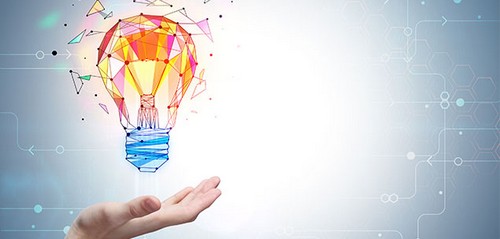 For any company, it is very important to be creative and innovative. There is a tough market where everyone has ideas for similar products it is very important to stand out with new products and services.
Innovations help the business to lead the market and attract customers and keep the clients satisfied. It is important to have fresh perspectives and new ideas on things.
Why you Need Management skills?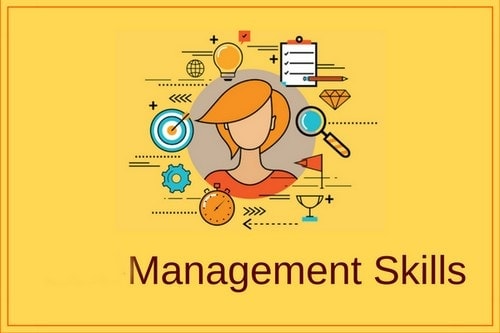 Management skills are fundamental to achieve long term success within a corporate society.
Without the use of these skills a business can suffer really badly through the loss if income and consequently it leads to failure of businesses. These skills really increase the life and positive outcome of a business.
Each skill enables a person to effectively manage resources to his/her disposal. In today's turbulent times each of these skills is very important. These qualities are not only important on a professional level but they help people on a personal level too. We spend a great part of our day working, so these skills somehow do align with our personal life.
Basically, Management skills include a collection of capabilities that help you evolve in a business field. Different roles and organizations require the use of different skill sets. Management skills help a person to stand out and excel no matter what their level.
Business management is not just simply telling employees what to do. It requires understanding business organization, finance, communication as well as a thorough understanding of their particular market and relevant technologies and policies.
In conclusion, management is about the organization and focus on the technical question of 'how to accomplish tasks'. To ensure that all the parts of the company are working together in harmony and there is required integration amongst all levels of work. Avoiding problems and issues that can arise and make things go south.
Liked this post? Check out the complete series on Skills