What is Career Counseling?
Career counseling, also known as career guidance, is a process that helps a person in understanding himself, his personality, background, abilities and interests and subsequently making choices in career development about choosing a new career, switching for a career change or leaving a specific career path.
Situations keep on changing and it is not feasible to get stuck in a particular job throughout your life. Working with a career counselor will provide the necessary knowledge and skills that will aid in dealing with the changing circumstances of career development and help to make present and future career decisions accordingly.
How Career Counseling can help choose a career?
Choosing a new career is one of the most important tasks for a person as it will have a direct impact on his personal and professional life. The initial years are very impressionable for young minds as they do not have the necessary knowledge and experience to make decisions. It becomes difficult for them to assess their interests, skills, aptitude, needs and desires and decide on career development options that will take them far in life. A career counselor can help in looking at career options in various fields and choosing a career.
The career counselors help to find a career by asking them some important questions for instance
Where does his interest lie?
What is the client good at?
What skill sets does he possess?
Which activities are fulfilling and fun for him?
What qualification does he possess?
What kind of jobs will suit his qualification as well as interests?
Is he looking for a job that requires travel or is he looking for a stable job?
How much money is he looking for?
Why you need career counseling?
The option of career counseling is open for everyone at every stage of life. Students from school to high school for instance juniors, seniors, sophomores, freshman and alumni along with people looking for new jobs and career options and professionals who are looking at different career options in later part of their life can take the help of career counselors to gain better clarity. Career counseling is needed by two types of people one who wants to explore options and the other who wants to resolve conflicts. Some examples of concern that nudges a person to take help of career counselors to find a career are
People who want to explore options
These type of people do not have a proper idea about what to do in life
Are unable to choose between available option
Do not know what kind of career options to choose
People who want to resolve conflicts
Have a liking towards several career field but is unable to stick to a specific one
Wants to select a specific option but the career path is taking a different direction
Wants to opt for career experience with best financial gains but is unable to choose between money and interest. It is at such times a person may need the help of career counseling so that any undue concern does not have an impact on his mental health.
Who is a Career Counselor?
A career counselor is a professional with a master's degree who has important knowledge, information and skills to help people in making career decisions. He may be a therapist, a volunteer or a life coach who has professional expertise in career counseling techniques and career development theory.
The career counselor can help in looking at different career options, going through career choices and later choosing a career that will prove a beneficial experience. He will provide emotional support to his clients during major job transitions and keep them focused on achieving desired goals.
What Services do career counsellors provide?
The various services of a career counsellor include
Career coaching
Assistance. support and guidance in job search in a professional way
Provide help in writing the cover letter and resume
Skill assessment
Identify interests
Assess career values
Finding balance and integration between personal and professional life
Management competency
Creating a marketing strategy for effective job search
Provide guidance and information in finding hidden jobs in a specific field that most people are unaware of
Coaching for effective salary negotiations
Negotiations for a better compensation package
Comprehensive training through mock interviews
Coaching in preparing for interviews (long-distance or in-person via video chat, Skype or phone)
Provide support of executive search firms
Offering professional connectivity and networking services to make better career decisions
Offering information and guidance in alternate career options like franchising, consulting, self-employment and business
Identify obstacles in career plans and helping clients in overcoming them
Importance of Career Counseling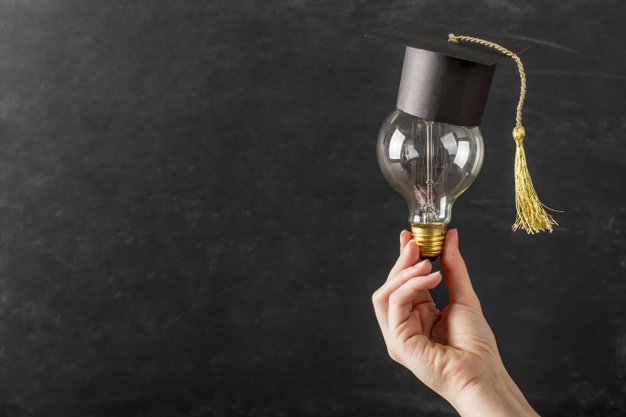 The importance of career counseling are as follows
Gain more knowledge
Career counselors are professionals who have an in-depth understanding of this field. They offer knowledge, information and guidance to students and job seekers who need better understanding and clarity in figuring out the level of education they will need to fulfil their professional dreams.
Achieving desired goals
Career counseling benefits people in achieving their desired goals. Students from the educational institution like high school and college tend to work with counselors from an early age so that it can guide them later on. Even people from the professional world seek their services so that the advice and guidance can help in climbing the ladder of success quickly
Economic gains
Career counseling is important as it helps to manage the time of unemployment in a better way. It offers opportunities to improve and increase your professional horizons, make more money through better career choices and become productive.
Increase social connections
The importance of career counseling is that it increases the client's networking skills and helps to increase his social connections.
Types of Career Counseling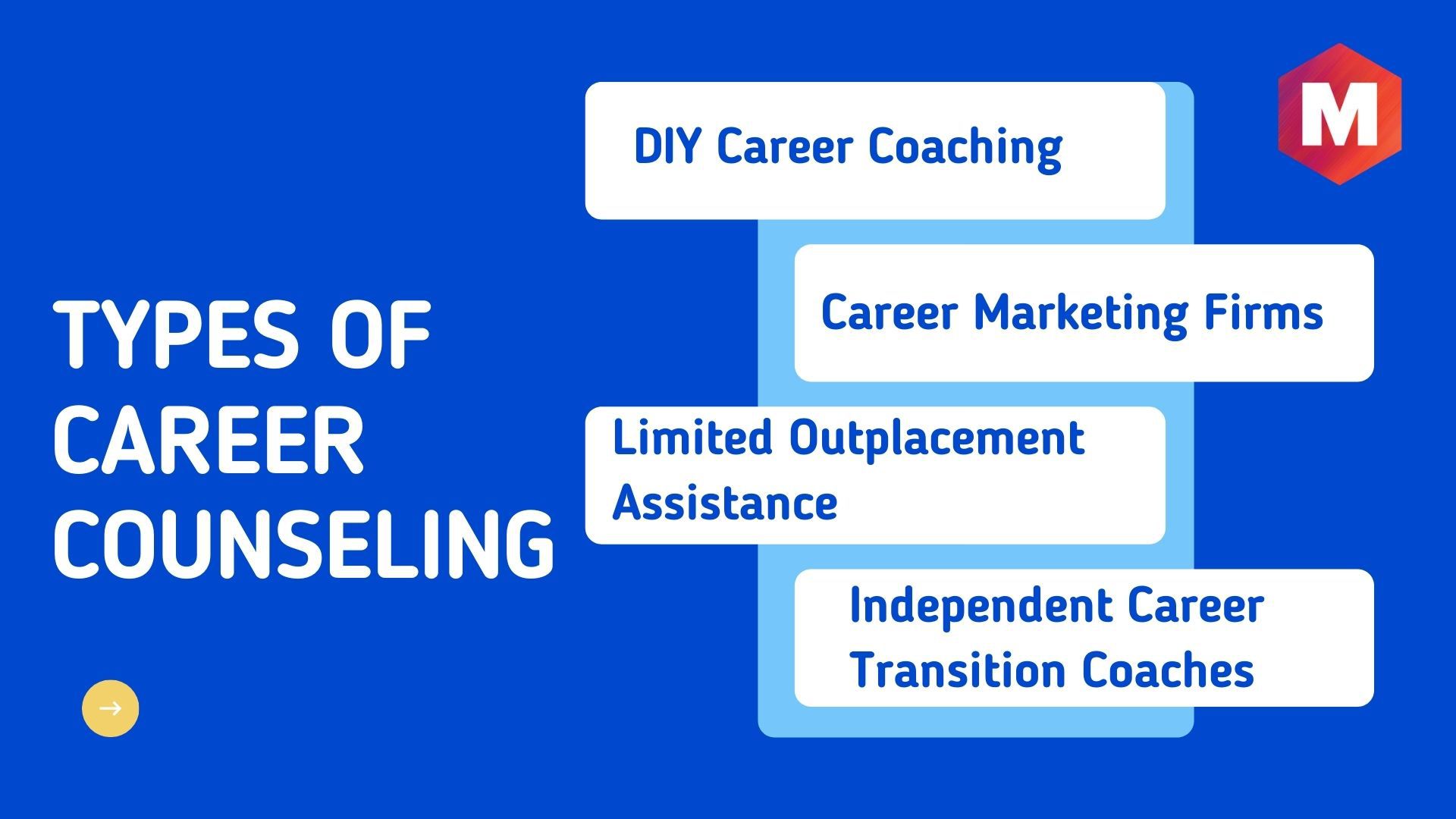 There are various types of career counseling and it is important to know about it beforehand so that you can choose the option which will suit your individual needs. These are
1. DIY Career Coaching ( Self-Directed Job Search)
Most people are on a self-directed job hunt and they do not have the option of seeking help from a career coach. The reasons for such a scenario is because
The job seekers were able to gain lawful employment and find a new job without taking the help of a counselor and are confident that if necessary they can do it again by themselves
They are going through a financial crunch and taking the help of a career counselor seems wastage of money
They are going through emotional upheaval and their mental health is also not so great. The thought of taking the help of a career counselor to find a new job in the job market has not entered their mind.
The job search for these type of people is limited to some extent but with determination and hard work they are often successful in turning things around. It is important for job seekers opting for DIY Career Coaching method to understand that taking the help of a career counselor will increase their chances of getting the desired job quickly.
2. Career Marketing Firms
Career marketing firms are a type of career counseling firms that hire employees to recruit job seekers who are desperate to find a job at all costs. The services of these organizations include
Help clients with one-on-one coaching
Help clients in resume writing
Help clients by providing access to top-paid databases
Help clients by offering personal marketing material
These firms have a not-so-good reputation in the market and the degree of success varies. They are often charged with preying on innocent wannabe job seekers. If a person is thinking of opting for this type of career counseling he should opt for the one with high recommendation value.
3. Limited Outplacement Assistance
Some employees are positioned at high posts in their previous organization and are eligible for outplacement services when they leave. It is for a limited duration and might include
One-on-one coaching session with the company counselor
Limited coaching with a professional career counselor
Workshops with reputed career counselors
Networking
Group coaching
Access to professional career counselors for resume writing
Access to the online database of the company
Some job seekers during the transition period join government-aided assistance groups or/and job search networking groups to gain maximum benefit. The best part of using the limited outplacement assistance type of career counseling in career development is that these have mostly proved helpful for job seekers.
4. Independent Career Transition Coaches
Independent Career Transition Coaches are a type of career counselors that provide career development and career counseling services to their clients. Their fees vary and it is important to check their credentials, know about total expenses, visit their website and enquire about their success rate from other people beforehand. Make sure that the career counselor can help by offering a program especially created to suit your individual needs.
Liked this post? Check out the complete series on Careers