Most of the students are quite well-versed with the term internship, but they have no or a little knowledge about externship programs. However, both externship, as well as internship, helps a person to get work experience in a particular field, they wish to pursue a career in. Getting into an externship or internship program provides you an opportunity to explore real-life working within the intended field of work.
For example, a student who is studying to become a fashion designer can take up an internships to get the real-time experience of working as a fashion designer. It will not only provide you real-life knowledge but also make your resume strong when it comes to applying for a job. A graduate degree with the first-hand experience is a good combination and is usually preferred by employers.
But the question is what is the difference between an externship and an internship and which one is better than the other. In this article, you will learn about both externships versus internship and the key differences between both of them. It will help you to decide which program you should go for.
What is Internship?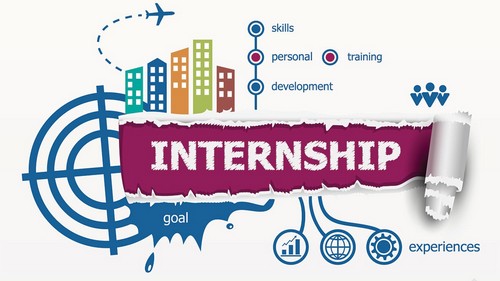 An internship program is a brief work experience, whose purpose is to provide an intern with relevant skills and knowledge required to get employment in a particular field. Internships are offered to students who are either fresh graduates or are pursuing a degree in the study related field. For example, a student pursuing an MBA degree in marketing can get an internship in a marketing company.
In addition to this, internships are also offered to high school students who desire to gain experience or knowledge related to a field they have interest in. Internships are a win-win situation for both intern as well as for employers because an intern can get real-life practical experience and an employer can train a potential employee without spending too much.
Internship programs can be paid, unpaid or partially paid. Internships are common in fields like agriculture, medicine, law, engineering, advertising, technology, and business etc. usually internships with government or non-profit organizations are unpaid. However, few colleges or universities provide internship programs to interns with stipends or tuition fee waivers.
Few universities or colleges have made it compulsory for students to get an internship as a part of their curriculum. These internships are usually referred to as for-credit internships and are usually unpaid but are essential for the completion of the degree. Internships are either part-time or full time depends on the employer and the work. An internship can be a few weeks long or night last for a semester or even for a year.
What is Externship?

Externships are quite similar to internships with a little bit different. An extern will not get hands-on experience of work like an intern, but they will learn everything by observing other employees working. Because of this reason many students prefer internships over externship. In addition to this, the duration of the externship is shorter than that of an internships.
An externship usually lasts for a few days or a couple of weeks and during that period there are very few chances that an extern will get to do real work. Externships are usually unpaid and these are not considered valid for academic credit towards a degree. An externship is useful to get additional insights about the work.
Key difference between Internship vs Externships Paid
| Externship | Internship |
| --- | --- |
| An Externship is a passive work training. | An Internship is on-the-job training in a particular industry. |
| It takes place for a short period of time. | It takes place for several weeks or for a few months. |
| It is a kind of job shadowing program. | Interns do work as a regular employee. |
| An Externship can be paid or unpaid | The internship can be paid or unpaid. |
| Short term externships are less likely to receive credit. | Internships longer than a week are likely to get credit. |
| Learn by observing others doing their jobs. | Learn by helping others in doing their job. |
In conclusion, both the externship program, as well as internships programs, provide insights to a student about the work of a particular field. However, an internships is a better option to learn more about the work before landing a job in that field. If you are lucky to get a paid internships you can earn little extra than your pocket money.
Nevertheless, your Curriculum vitae will become strong and you will have better chances to get selected than others who do not have any internships or externship experience. In the end, we suggest you to not to waste your vacations hanging out with friends or visiting relatives rather find internships or externship programs and apply for them in the organizations where you want to work in future. It will boost your chances to obtain a job in the future.
Thank you for reading our article about externship vs internship unpaid vs paid jobs.
Leave a comment and let us know your experience with internships and externship.
Liked this post? Check out the complete series on Careers