Channel strategy is a strategy used by a vendor to move its product or services by using the chain of commerce to the end buyer. According to the vendor's plan, a product or service moves from the vendor to the consumer by using channel partners. There are two functions that channels serve. One of the functions is to sell a product or service, and the other is to deliver a consumer experience. Companies use a channel distribution strategy that includes direct or indirect channels to sell goods and services.
The perfect way to expose the products, services, and brand's identity is using a distribution channel strategy. For example, if you are running a small firm with simple and small products that do not need much support, such as a small stationery shop, you can use simple digital or traditional marketing techniques. On the other hand, if you are running brick-and-mortar stores or some other types of big manufacturing firms, you may need resellers and channel partners to increase your sales channel strategy.
What is Channel Strategy?
Definition: A channel strategy is defined as a marketing and distribution strategy that companies use for reaching their target audiences at specific touchpoints throughout their paths to purchase. In other words, it is a marketing plan through which the companies reach potential customers and consumers.
A channel strategy varies for different businesses. Still, the final output is the same, i.e. to share marketing messages to existing and potential customers, inform and engage them, convince them to buy, and provide them with a personalized experience that results in positive feedback for the company.
Every company has its own channel strategy and depending upon their industry and target niche, they might use traditional channels or digital channels. For example, independent software vendors might choose to use a conventional direct channel or direct marketing as well as digital distribution channels like social media campaigns, email campaigns, SEM campaigns, etc.
What is the Marketing channel strategy?
Organizations, activities, and people important to transfer the owned goods from the production point to the consumption point are the Marketing channel.
Marketing Channel Configuration
Now for the next step, you need to decide the level of organizations needed in the channel and intermediaries types used. Some of the key factors to pay heed to while understanding factors that influence the channel configuration are
You need to consider who the end-users are
You have to have a detailed comprehension of the characteristics of the product
While making a channel strategy, you should analyze the resources and capabilities of the manufacturer
You should also pay heed to the functions that should be performed during the process
For effective implementation of a channel marketing strategy, you should check channel member's capability and availability
Types of Channel Marketing Strategy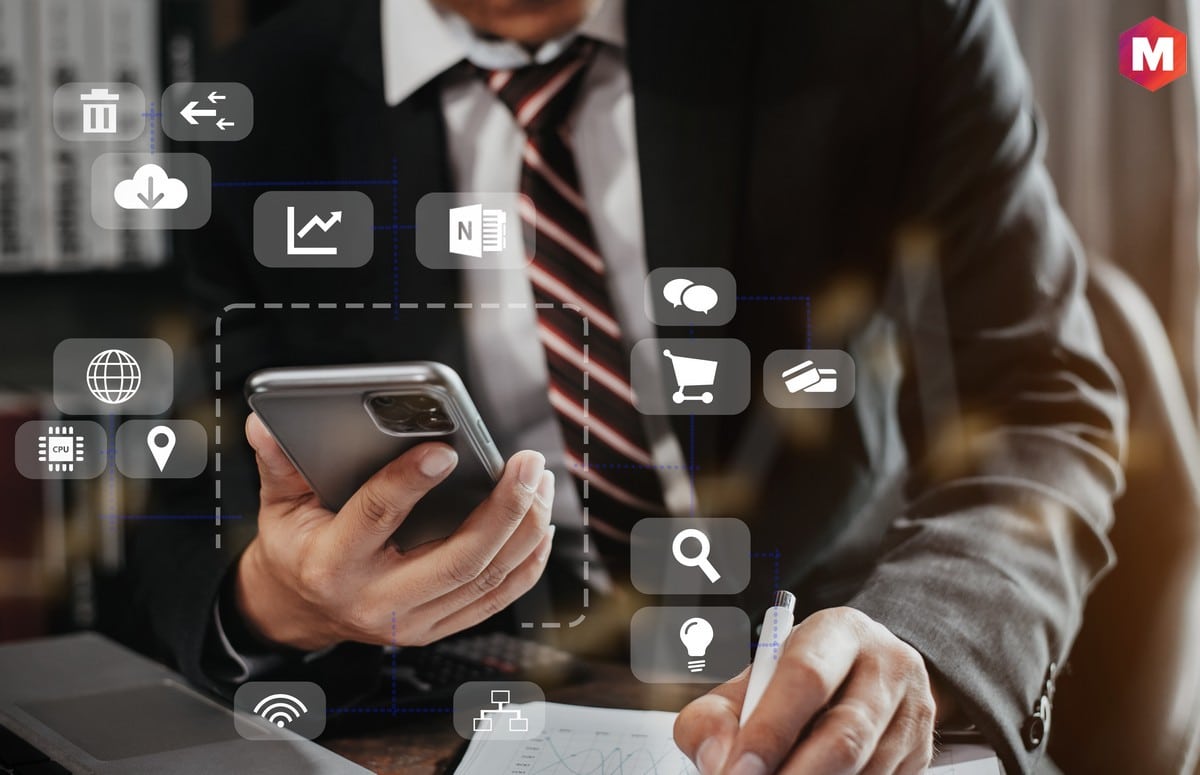 Some of the popular distribution types of strategies are given below:
1. Retail
Retail means when a firm or company directly sells its products and services online, in-store, or on mobile. The benefits of using this strategy are listed below-
There is more control over reaching customers
Sales provide better customer data
Brand identity is in your control
More connectivity between vendors, and consumers
Increase in profit margin than wholesalers
2. Wholesale
The wholesale companies sell their products in bulk to other retailers and sellers in the market. Then these retailers and sellers resell the products to customers. The price of these high quantities of products is lower because using a wholesale distribution channel reduces labor and transportation costs. Some of the upsides of using this strategy are listed below-
Products do not need to be kept for longer in stock
For using drop-shipping
The brand awareness increases
Ensures optimized growth
Provides an access to global expansion
3. Direct to consumer
Direct to the consumer from the words themselves define that the seller sells the products directly to the consumers. These types of companies use face-to-face sales, catalogs, and social media. The benefits of using this strategy are listed below-
Direct contact and control over customer experience
Consumer data and other target audience is easily available
Profit margins are higher
4. Business to business (B2B)
Business to business means that a company sells its product to another company for usage and not reselling. The benefits of using this strategy are listed below-
There is a stronger consumers relationship
Consumers are more loyal
More profit than retail
Products can be sold to niche markets
5. Franchising
When a company sells its brand's identity, service, or product to a person. This strategy is known as franchising. The benefits of using this strategy are listed below-
The brand awareness increases
Increase in companies growth
Increase in the number of consumers
6. Dealer network
Dealer network means when a dealer is involved in increasing the sale of products. Such companies will outsource the sale of their products to a network of dealers, brokers, and agents. This will also replace the need for an in-house sales team.
It will benefit you in case you have a niche product and desire to build connections with a specific industry quickly. Some of the notable reasons why a dealer network will be an effective channel strategy are-
The cost of having a dealer is less than a sales team
Has large access to the target audience
Offers the working ability with trained dealers, brokers, and agents
7. Value-add resellers
Value add resellers is the best option for the companies selling niche products. The benefits of using this strategy are listed below:
The brand awareness increases
Increase in customers
VAR buyers give revenue
Types of Digital Channels in Channel Strategy
For businesses, there is such a wide range of channels to channelize channel strategy. Some of the digital channels that can optimize channel marketing strategy for a manufacturer are-
Email
Social media
Word-of-mouth marketing
Company's website
TV ads
Direct mail
SEO
Posters
PPC(Pay-per-click) ads
Influencers
Brand ambassadors, etc
How do you develop a Channel Strategy?
To develop a channel strategy, you must first think about what you sell, what your customers want, how they speak, what they value, and where they spend time.
Then ask: What do they need to have a positive customer experience? Your industry, brand identity, business model, and customers' habits determine which channels you are investing in.
1. What do you sell?
B2B companies that manufacture products or provide services will use different channel strategies than B2C companies. When you are directly selling to consumers online or in-store, you will use your strategies in marketing.
When you are selling indirectly with the help of vendors, dealers, and many more, you need to equip them in your network to reach customers with brand complaint messages.
2. Who is your audience?
To know about your consumer's touchpoints, you need to know about:
Which social platforms do they use to communicate with friends and colleagues? Go there.
Does your brand's niche get talked about in certain channels? Go there, too.
Are they prospects? That changes your strategy.
Are they millennials, baby boomers, Gen Z, or Gen X? Different generations shop in different ways and value different things in a company, so knowing the unique habits of each will help you engage with them effectively.
Where do they go for online customer reviews and recommendations before purchasing? Who informs their habits: influencers on Instagram? Family and friends? Celebrities on TV or ads in traditional media?
3. Think about your consumers' experience
What you sell shapes the ways customers engage with your product and the way they look towards your business.
In addition to selling products, a channel strategy helps deliver a particular experience. Consider your customers' habits, their constraints like costs, and your product's capabilities. What will customers need to feel satisfied?
4. Set goals and measure your channels
Once you have invested in particular channels, set measurable goals to track your strategy's success; each channel can have different goals, depending on its location along the customer journey, but you'll want to measure the number of leads generated directly and the sales that your channels generated.
How to create a Channel Strategy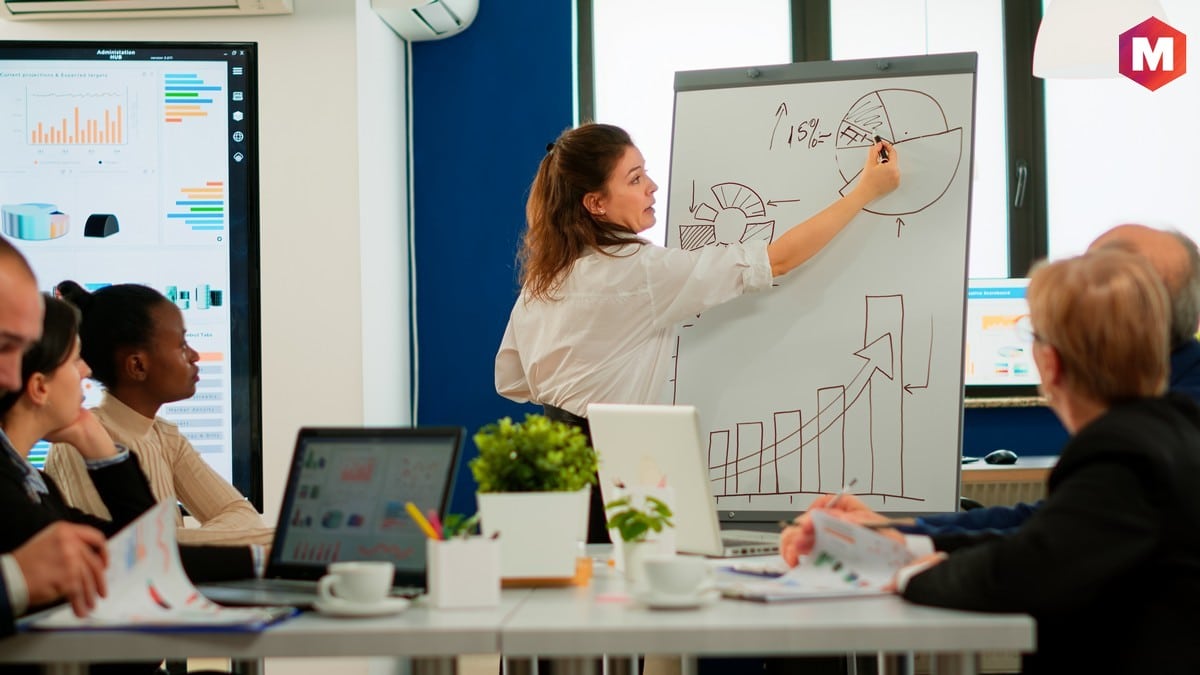 When devising a channel strategy, a vendor must make decisions about which channel or channels to use and the types of co-members it will seek to cultivate. The appropriate strategy can vary from one product or service to another.
A vendor that builds a channel strategy around both direct and indirect sales channels must take care to avoid channel conflict. Channel co-members will soon become disgruntled if a vendor's direct sales force competes with them for customer business. Thus, a channel strategy may involve market segmentation.
For example, a vendor could target only large enterprises with its direct sales force while reserving small and mid-size businesses for its channel members.
Multi-Channel Vs Omni-Channel Vs Through-Channel Strategy
Remember, this is "strategy." Being strategic means being selective, so channel strategy involves deciding what to leave out. Not every channel is worth your time.
Rather than blanketing all channels in the hopes of making some efforts stick, save resources by targeting the channels where your customers can see your product and messages. This will improve your ROI and save your budget for more effective marketing efforts.
1. Multi-channel Strategy
In a multi-channel strategy, businesses focus simultaneously on several marketing channels to reach both potential and current customers. The multi-channel strategy involves marketing through direct channels, like email campaigns, direct mail campaigns, digital catalogs, social media, PPC ads, and your website, to engage prospects.
Most marketing strategies involve more than one channel. But companies still need to be highly selective about which channels they are investing in. It's multi-; not everything goes. Choose the channels your targets frequent most.
2. Omnichannel Strategy
It is a way of offering a seamless experience for customers across all the channels through which a business or brand sells to its target customers.
It refers to all the online and offline touchpoints of a business for example a point-of-sale system as well as Instagram shoppable posts, and so forth.
3. Through-channel Strategy
Through-channel strategy is about empowering brands to scale their advertising programs across multiple channels and to drive local sales by managing brand assets and marketing resources with channel sales members.
The partners have a significant impact on the brand's ability to sell products and services in a given region.
Conclusion!
In the end, you need to understand that to make your channel strategy result-driven, you should include some of the best practices.
For example, having a well-defined objective of the business, defining the ideal KPIs and ROI, segmenting your portfolio, understanding the ecosystem of the channel partners, and adopting choosing the software to channel the process in an automated manner.
How effective do you consider a channel strategy in optimizing a brand's products or services in front of its target audience?
Liked this post? Check out the complete series on Distribution