While it is quite easy to measure the traffic on your website, the number of views, likes and shares your content gets doesn't do you any good aside from feeding your ego. That's why they're called vanity metrics in the first place.
Even though these are indicators that people are really starting to like your content, you still have no way of knowing whether any of these individuals are actually going to take any action about it.
After all, the whole point of your marketing efforts is to convert people into paying customers or at very least, subscribers. With this in mind, here are a few adequate methods of measuring the efficiency of your marketing efforts.
1) ROI metrics and analytics
While this particular method gives you an invaluable insight into the way your marketing is taking off, pinpointing your ROI metrics is not as easy as it sounds. First of all, you need to figure out what to measure, so keep an eye out for extraneous variables. Furthermore, if you are running an influencer-driven marketing, it might be hard to tell exactly which one of them is responsible for what part of your leads. Finally, sometimes your clients need to come into contact with your brand at least seven times before they decide to follow up on a lead, and all of these factors make this method particularly difficult.
As for the available methodologies, there are: single attribution, attribution across multiple programs and people, test and control groups and of course, the more complex full market mix modeling.
2) Acquisition channels
Another technique you have on your disposal is finding and tracking customer acquisition channels, which is the most effective technique in your particular case. Luckily, this system is much more reliable seeing how you have a limited number of scalable types of channels for acquisition. You have paid acquisition, virality and referrals, SEO and of course, sales. Aside from these, you have several other, minor channels worth testing as well, such as content marketing, PR and last but not least, social media acquisition.
3) Inbound leads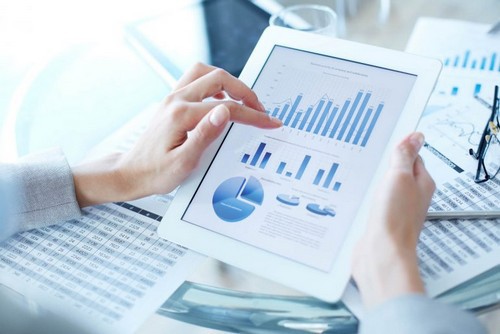 As for the inbound leads monitoring, there are several indicators you should focus on. For example, you need to look at the overall value of customer acquisition, landing page conversion rate and even website traffic. The last one can be done with great ease as long as you decide to utilize Google Analytics and incorporate it into your evaluation process. In the end, there is your close ratio which gives you at least some clue on how many of these leads have become paying customers.
4) Customer engagement and lifetime value
According to a recent survey, about 23 percent of all retailers in North America find customer reviews to be effective, which is a fairly low number (less than one in four). Furthermore, only 10 percent of them find a live chat function to be of any use to their business. With this in mind, it becomes more than clear that you need a new method of engaging your customers in order to gain their insight into the overall efficiency of your engagement strategy. One of the ways to do so is to adopt a digital self-service and further observe consumer behavior.
5) Surveys
Seeing how reviews and chats aren't that revealing, is there a way to see what your customers are really thinking? Well, one of the most reliable methods is the use of paid surveys. Sure, this may add one more expense to your already strained budget, but it can almost ensure that the information you get is genuine. With an online poll, there is always a chance that people will give random answers, seeing how polls may be perceived as a waste of time. Here, however, there is no such fear.
6) Data collection
Finally, no matter what kind of marketing success-rate metrics you seek, you will need to do your fair share of data collection. This usually starts by identifying issues you are dealing with and your opportunities for collecting data. Once this part is done, you will have to set the goals for this process and then proceed with planning the right approach and method. This has to do with things such as who your group of interest is, who they are being compared to, as well as what categories you should use in order to identify them. All in all, this is an arduous job and getting the right digital tool might help you improve the overall efficiency.
Conclusion
As you can see, measuring the successfulness of your marketing efforts is in no way a simple task. It requires a lot of dedication, research and, of course, reliable digital tools. In fact, this can sometimes be so overwhelming for a layman, that it might be better to simply outsource this task to a more specialized company. Still, the final decision on how you want to handle this is all yours.
Emma Miller is a Sydney based writer with a degree in marketing. Interested in digital marketing, social media, start-ups and latest trends. She's a contributor at Bizzmark blog.
Liked this post? Check out the complete series on Digital Marketing