Organizational structure is the formal and structured hierarchy in an organization. Various activities such as Task allocation, subordination, supervision, coordination are based on the structure of the organization. For a new employee, knowing the structure is important because it will help him reach a proper authority by following a process. Functions are divided based on the position in the organizational structure. Almost all Standard Operating Procedures involve organizational structure and in cases of emergency, it is vital for the employees to know the structure. The structuring may be done as workgroup, teams, department, branch and so on.
Importance of Organizational Structure
1) Proper coordination
To have proper work coordination and the flow of the tasks and responsibilities, it is very crucial for the management of the firm to realize the Importance of Organizational Structure. It is also of the vital importance to make this specific facet as an integral part of the entire work culture and environment as it also brings along the various merits and benefits such as an increase in the productivity and efficiency levels of the employees.
All of it has a positive cascading effect on the quick attainment of the long term and short term objectives of the firm. Proper coordination is a vital key to higher and effective work efficiency and goal accomplishment.
2) Higher productivity levels of the employees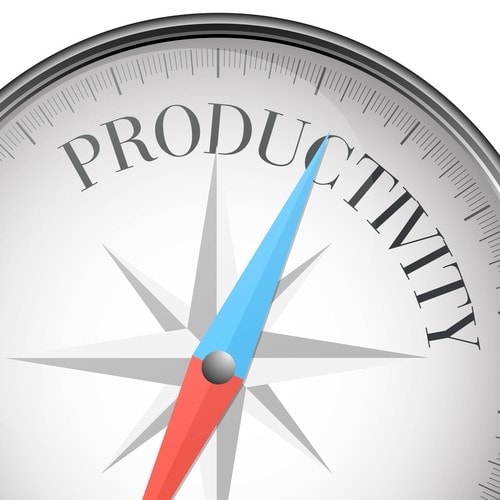 Taking forward the point of discussion on the Importance of Organizational Structure, when the human resource department and the top management of firm realize the same there is an increase in the productivity levels of the firm that works as one of the biggest merits. Owing to the proper structure, each and every employee of the firm knows and is well aware of its roles and responsibilities that are listed in his KRA's there is no rubbing factor at all.
This further results in less of issues such as insecurities, jealousy, and attrition rate that takes a toll on the productivity levels of the firm. It is very necessary for the firm to keep its employees happy and satisfied by giving them a positive working environment, challenging roles, and proper rewards to keep them motivated. And all of it is possible by following the Importance of Organizational Structure.
3) Increased efficiency
With the aspects of motivation, agility, and higher productivity levels of the employees, there is a direct effect on the work efficiency. When the employees are happy and highly motivated they put their heart and soul in accomplishing their duties and responsibilities resulting in the growth and the required success of the firm.
Hence, all the industry experts, veterans, and HR professionals harp on the Importance of Organizational Structure. With the increased efficiency levels, the firm is able to carve a niche for its brand in the market in a short span of time beating the competition.
4) Retain and attract expert and experienced employees

For having a positive and a healthy perception in the market amongst the job aspirants, the firm has to realize and follow the Importance of Organizational Structure to the core, let us discuss the same in detail. Whenever any job aspirant applies for a job in any specific company, he takes a thorough and a detailed low down on the work culture, environment, and the organization structure of the firm.
He gets all the details from his industry peers and various online forums and websites. And only if he is satisfied with the structure and his clear role and responsibilities, he will go for the firm. And if he is happy and satisfied with the structure, role, duties, remuneration, and the overall working atmosphere he will stick with the firm with long term objectives in his mind.
5) Proper flow of communication
Miscommunication can actually hinder the entire workflow of the organization and showcase it in a bad light. Plus the issue of miscommunication not only affects that one specific department from where it has been stemmed but also affects the working of various other interdependent departments and its employees.
One of the major reasons for this issue is the lack of proper organizational structure and the hierarchy levels with each and every employee knowing its role, duties, and responsibilities. There is no rubbing effect at all ensuring the proper flow of communication.
Hence, it can be totally understood and vouched that the firm has to adhere and follow the Importance of Organizational Structure no matter of its size, employee strength, and market share.
6) Job satisfaction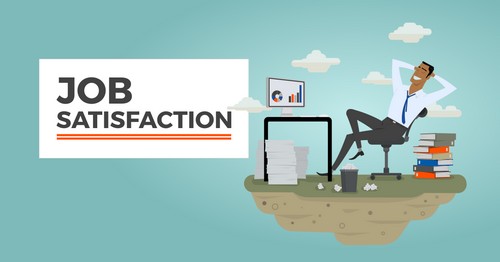 Let us get this fact loud and clear that the job satisfaction of the employees of the firm is just not dependent on their remuneration, rewards, and performance appraisal levels. But one of the major reasons behind the same is the proper and organized structure and the hierarchy levels.
As it results in their elevated motivational levels, healthy competition, challenging tasks and responsibilities, and positive work culture and overall environment making them feel happy and satisfied to the core. And if they are highly satisfied with their job, they tend to stay longer with the firm.
7) No duplication of work:
When the firm follows the Importance of Organizational Structure and applies the same at each and every of its business operation, there is no duplication of work as every employee is crystal clear about his role, duties, and responsibilities. If there is no proper organizational structure and the hierarchy levels, the employees are not very aware and clear about their tasks resulting in the rubbing off the effect with one single work managed and completed by two or more employees.
All of it gives rise to the internal clashes, decreased productivity levels, and less efficiency of work making the entire work atmosphere unhealthy and full of competition. Making a proper organization structure is the main task and onus of the top management of the firm along with the human resource department.
8) Specialization of the tasks and responsibilities
Realizing and following the Importance of Organizational Structure results in the specific jobs assigned to the employees that specialize in the same owing to their professional qualifications, experience, expertise, and knowledge. The firm is able to optimally utilize their knowledge and expertise plus the employees are also highly happy and satisfied as they are given the tasks related to their domain plus it makes them learn and grow in the best possible manner.
Also, they are able to prove their worth in the company that earns them the rewards and acclamations from their immediate managers and top management.
9) The distinctiveness of power and authority
With the proper adherence to the Importance of Organizational Structure, there is a proper Distinctiveness of power and authority. For instance, the marketing department is headed by the CMO followed by Head- Marketing, Marketing Manager, Marketing Executives, and Marketing Management Trainees.
Each of them is aware of their roles, powers, duties, responsibilities, and reporting authority without any sort of confusion and issues.
Different Types of organizational structures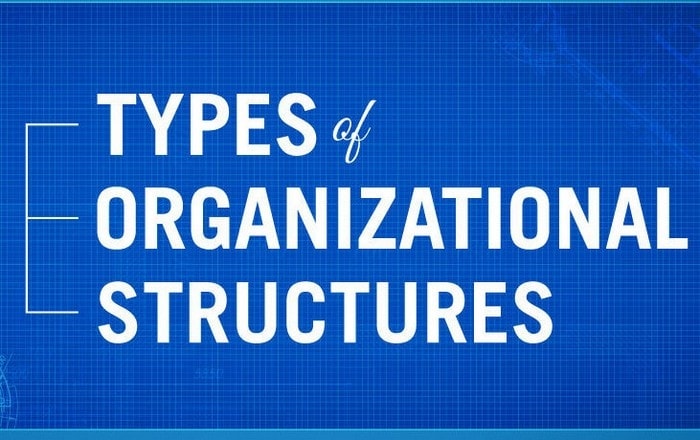 Set up an organizational structure that is defined and distinctive if you are interested in an efficient, professional environment. Both small and large entities need a prepared configuration to encourage smooth and effective work-flow.
There are several common organizational structures that you can mold or change as per your requirements.
It is important to realize which one is going to suit you the best so that you can implement it in your system. Some of the most popular and common organizational structures have been explained below for your convenience.
#1 Hierarchical Structure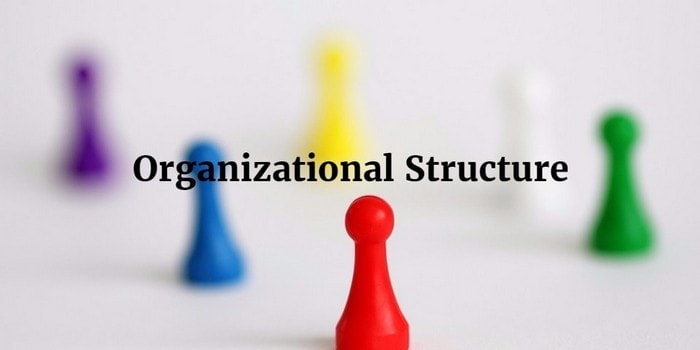 Large business organizations, governments, military organizations, and organized religious groups are some prominent examples that follow a hierarchical structure.
It incorporates several levels of authority and management by grouping the employees under capable supervision. The hierarchical structure is no doubt one of the most common organizational structures, and it uses the vertical command system for organizing the workers and allocating them their responsibilities.
The grouping of employees is based on several factors like the geographical location for instance in case of an international entity the company might decide to group its workers according to the country of their origin and in some cases, the employees are grouped in lieu of the common services they provide.
#2 Functional Organizational Structure
If you are looking for a common organizational structure that can departmentalize by common job criteria and functions, then you should opt for Functional organizational structure. It is appropriate for departments like purchase, finance, marketing, accounting, and human resource that needs individual handling.
The structures enable you to group employees as per your needs; for example, you can make a group of salespeople or people dealing with the purchasing department together. Each department will have a manager of its own who will answer to the head of all the functional divisions.
He, in turn, will have to report directly to the company head or a specific director who has undertaken the responsibility of handling operational areas.
#3 Horizontal Structure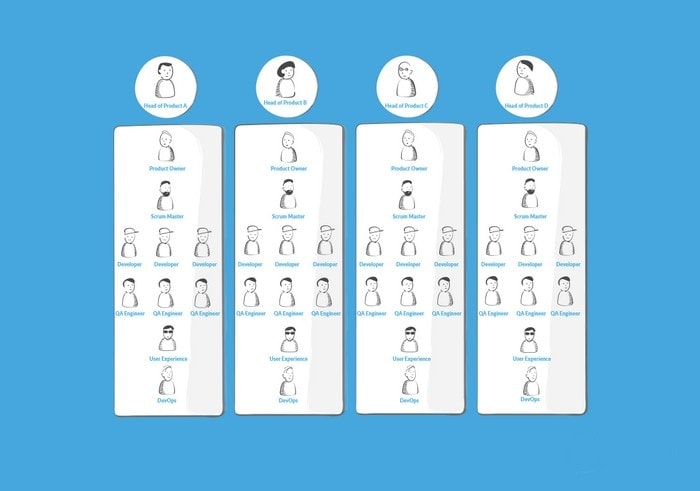 If you are looking for an apt and common organizational structure for a small business entity or a new start-up, then you should certainly opt for Horizontal Structure.
In a small company, there are few employees, and you can easily eliminate several structure levels that are part of middle management.
Now the well-trained workers can make independent decisions and act quickly for the betterment of their organization. Direct involvement does not mean that the employees do not have superiors. It signifies shared accountability in a relatively transparent system.
#4 Matrix Structure
If you are looking for a common organizational structure, then one of the best options is Matrix structure. In this organizational management system, the workers with similar skills are grouped to complete a specific assignment.
The reporting relationship is set up as a matrix where you have to follow both vertical and horizontal reporting level, and hence, this is why it is known as a Matrix structure.
For example, an employee is part of a team and reports to his team manager, but he may also be working as a member of another group and will also have to report to the head of that group.
 The advantage of incorporating a matrix organizational structure is that the employees are aware from the onset that they have a dual responsibility, one towards their department and other towards organizational projects. They learn to prioritize their responsibilities and work accordingly.
The twin command chain offers a balanced thought-process and greater flexibility. It also creates new opportunities to share resources and encourages open communication.
An important disadvantage of matrix organizational structure is that sometimes the complex layers can create confusion, especially during tiring times. The most important question that needs answering at that point in time is who is responsible for the wrong decisions.
#5 Divisional Structure
If you are looking for a common organizational structure, then the perfect choice is no doubt Divisional Structure. Within this system, the organizational entity has several divisions that are based on either geographical location, market, or products, and each of them is equipped with required resources for better dealings.
You can also opt for multi-divisional structure if your parent company owns further subsidiaries that use its brand name in the market. The different divisional structures are as follows-
If your company is dealing in multiple products, then the best common organizational structure for the entity is product-based divisional structure.
All the divisions within the organization are equipped to handle a specific product line. The structure includes smaller as well as multiple divisions and has its sales and marketing team.
Each group reports to its executive, who is responsible for overseeing that particular line. The advantage of this organizational structure is that every product is dealt with separately, and you can pay attention to all the finer details in an efficient manner.
An important advantage of Divisional Structure is that the failure of one entity does not threaten other subsidiaries as the operational working is independent.
Market-based divisional structure
In the market-based divisional structure, the division is based on customer, industries, and markets. It is suited for entities that deal in specific and unique services and products. The customized approach is appropriate to meet customer expectations.
This structure also helps the company to remain aware of demand changes so that it can take appropriate steps to meet them successfully.
Geographical divisional structure
Sometimes an organization is spread over a vast place, and it needs to organize its common organizational structure by region because of the difference in the needs and demands of that place.
The geographical divisional structure is ideal for companies that need to be near a particular location either for the source of supply or because the products are suited for the customers of that particular location.
The geographical structure is organized as per districts, states, and even particular regions, and the employees have to report to its central authority.
#6 Network Structure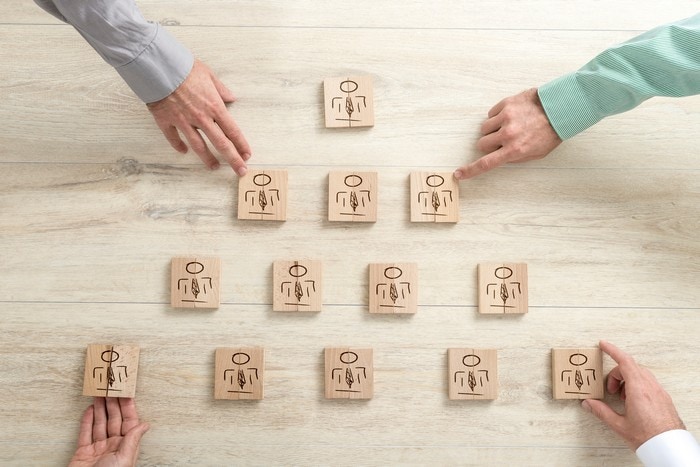 One of the common organization structures is Network Structure. It is a flexible and decentralized system that helps to manage, control, and coordinate both external and internal relationship between top-brass and managers.
It felicitates open communication and the independent making of decisions and hence, is considered a more agile and controlled structure.
#7 Modular structure
One of the most common organization structures is Modular Structure that helps to create strategic units. These focus on special areas and departments that are outsourced to create further benefits for the company.
The key lies in the fact that you will have to separate the department without causing harm to the entire organization.
This structure helps the company to become flexible and take outside help when required. For instance, your company might be proficient in manufacturing but might be lacking in marketing tactics. Hence it takes help of an outside business entity for increased brand awareness.
#8 Team-Based Organizational Structure
Team-based organizational structure is a flexible and common organization structure that ensures admirable teamwork, instant decision-making, and suitable problem solving within a company.
Teams are created to work for a common goal where the individual workers keep on working diligently with their specific task. The team is comprised of people that compliment each other in skills so that the specific task can be achieved with minimum effort.
The teams are disbanded after the completion of that specific project, and you have to create another one for another project. Team-based organizational structure is gaining more and more prominence in recent times as it can increase the work efficiency and productivity of an organization to a greater degree.
Here is a video by Marketing91 on Organizational Structure.
Elements of Organization Structures :
The elements of organizational structure help management in effecting change for the achievement of organizational goals. The six elements include;
1) Company size and number of employees
The more the employees, the more the tiers of management. This is for efficiency and effective running of the organization structure. The organizational structure needs to be evenly elastic so as to accommodate more employees and possibly more managers in future.
Room for growth is an important factor in the companies' structure. Structures that allow for growth are easily edited for salary scales and different job descriptions with very minimal or no disruptions to the company's operations
2) Geography
Organizational structure may at times depend on the number of corporate locations that are needed to account for planning. The more locations the business has the more autonomous each location will be in order to be efficient. Hierarchy communication sometimes becomes a challenge during the creation of an organizational structure within a larger geographical area. Those managers with their seniors in a different location must, therefore, establish a clear way of communication so as to obtain proper instructions and guidance.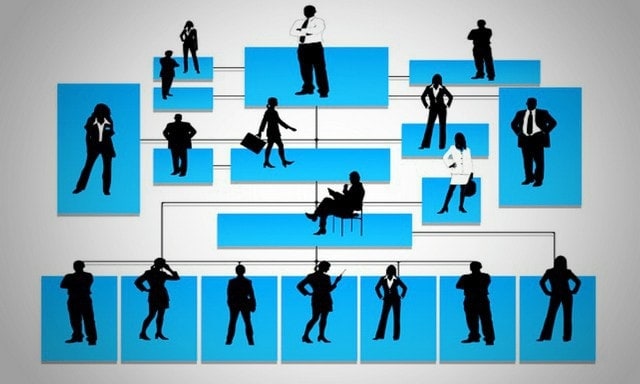 3) Product Evolution
During startup, companies start with single line products that comprehensively cover the industry. As time goes by and as the company grows, departments that cater for other products are created leading to product development and thus adverse effects and changes to the company's organizational structure.
4) Authority of Distribution
According to research carried out recently, an organization's structure is adversely influenced by the authority preferred. Authority can either be centralized or decentralized. Decentralized management allows lower-level managers to have an influence on the decision making process. Centralized management keeps key decisions with specific executives.
5) The marketplace
The target market and location also influence the company's structure. E.g. manufacturing companies may opt to sell their products via wholesalers or directly to consumers. For this to be successful, the structure needs to be set up in such a way that these factors are kept separate. This will also include a different marketing team and sales force.
6) Control
Most management Gurus comply to the fact that companies with a higher level of quality products have more strict rules and operate in a regimented environment; this mostly affects companies that manufacture high-end technology products, medical equipment, and some handcrafts organizational structure..
Those companies in mass production may not have much control over product quality and will, therefore, have a different organizational structure.
Considering the above, therefore, organizations should embrace the idea of establishing a well-organized structure through which decisions are made and employees' roles clearly spelled as this will not only guarantee efficiency but profitability as well organizational structure.
Thank you for reading our article about organization structure!
:)
Liked this post? Check out the complete series on Organizational Management