The reason for having any culture is to show individuals how to "see" the world around them. When it comes to organizational culture, it is made, strengthened, proclaimed, and kept up through the incredible See-Do-Get Process where members, leaders, managers, and associated individuals are "instructed" how to see themselves, others, and their general surroundings.
In the See-Do-Get cycle, individuals change how they See things that influence them to Do what they do, and then they get the relevant results. 
Organizational culture is an enormous part that decides the success or failure of any organization. It's fundamental for keeping high morale in the organization.
In this post, we characterize the organizational culture, the reason it's significant, and offer tips on the best way to develop it. So, let us start unfolding the world of organizational culture-
What is Organizational Culture?
Organizational culture can be summarized as a plan in the field of Organization Management studies and exploration.
It is a blend of different approaches, attitudes, mentalities, convictions, policies, strategies, values, and psychological considerations that create and adept the organization's channelization.
Organizational culture is an assortment of standards that individuals in an organization withstand.
The inclusion of standards, morals, and ethics can be called the organizational culture base. Let us dive deeper into the world of organizational culture and understand how it all started-
The Inception of the Concepts of Organizational Culture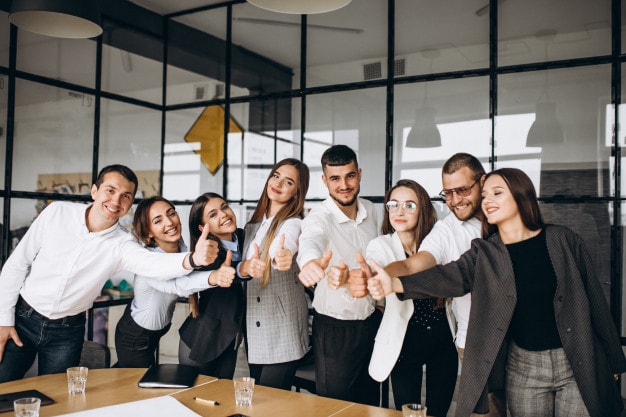 Man is a social animal. He needs to be with many people and live in a society.
Every man needs a social sphere of his own. Even in his/her workplace, there is organizational culture.
The culture, which an organization follows in terms of the values, practices, and expectations, is termed organizational culture.
The organizational culture and organizational goals are two different concepts. Many people confuse them, but they are not the same. The organizational culture needs to be good and healthy to bring out the best in the employees.
It can maximize the profits of the company and get the company to be in a good position.
Creating a company culture is not an easy task. It is the fruit of years of dedicated efforts, authentic and sincere behavior, and complete honesty.
Importance of Having an Organizational Culture
Organizational culture is a massive part of any and every company.
If the culture is healthy enough for the employees to explore and apply their skills, it can get excellent returns for the company and the employees.
They will feel comfortable, valued, and supported. Several companies prioritize culture. It can make them stand firm even in the most challenging times. There are many examples of companies that have dealt with tough situations, just standing tall on the grounds of organizational culture.
Key Statistics about the Significance of Organization Culture
In a survey, it has been proved statistically that 77% of the employees consider a company's working culture before applying for a job.
More than 50% of the employees can quit their current job even if they are highly paid and choose lower pay for a better working culture.
Around two-thirds of the company employees, i.e., around 65% of them stay in a job just because they like the organizational culture and feel good about working there.
Google is one such company with great organizational culture. It has been the pioneer for setting the tone for different perks and benefits that startups offer, such as free meals, financial bonuses, employee trips and parties, gyms, open presentations by high-level executives, and a dog-friendly environment, etc.
L.L. Bean ranked in Fortune's 100 Best Companies to Work For is another example of good organizational culture. They comprise benefits like lifetime warranties and free shipping in its internal culture.
Being a 103-year-old retail company that focuses on outdoor apparel enjoys a low turnover rate of just 3% because of its great organizational culture. Some of the perks that employees get are discounted gym memberships, paid time off for volunteering, employee discounts,  college tuition reimbursement, etc.
This feat was possible because of the change in the organizational culture and the company's working culture.
Reasons why Business Owners and Managers should care about Organizational Culture
Business owners, managers, and H.R.s need to understand the importance of organizational culture. As I would see it, there are five motivations to think about the culture of your organization-
Individuals settle on choices about which organizations to join based on the reputation of a company. The organizational culture tells how it treats its people, and it is a key segment in employee motivation, engagement, and retention. In case you have a unique culture in your organization, enrolling the best-suited and efficient employees become simpler and less expensive because of your good reputation.
An organization's culture is also a key factor in deciding how much the staff or workers will like working with that company. Therefore, organizations with poor culture will have a higher turnover, resulting in a bad reputation and an increase in cost.
The culture of an organization also impacts how glad its employees or workforce are. Satisfied and cheerful workers are commonly more productive than dissatisfied and demotivated workers. They likewise come on time, work more enthusiastically for a longer duration, and grin more. Such employees help each other out more, which implies that your clients and users will get better services, plus such organizations enjoy easy management of the workforce.
Organizational culture exists all the time for all sorts of organizations. – And if it is thought about, supported, and nurtured adeptly, it will thrive and empower an organization to flourish. If it is disregarded and dismissed, it will transform into something appalling and possibly risky to your organization.
The culture of every organization is unique that can't be stolen, purchased, or duplicated. Subsequently, it very well may be an upper hand that separates you from other players in your niche.
Types of Organizational Cultures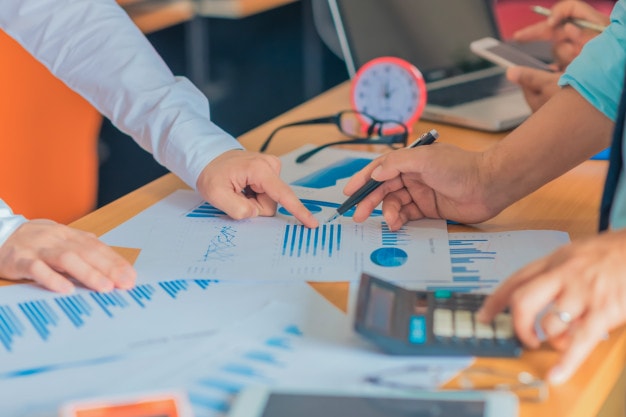 There are some basic organizational cultures that one needs to know and understand to figure out which suits them best.
1. Club culture
Fitting into the organization is the most crucial requirement of any employee. They want to fit in the group and not feel left out.
Hence, they start at the bottom level and then work their way up. Generally, the organizations promote the staff from within. It makes them work harder as they are promised a suitable reward at the end of it. This system is called the club culture.
2. Academy culture
In this organizational culture, the company recruits highly skilled employees who are hardworking, and they prove themselves at the right points.
The company is responsible for making arrangements for them to learn new skills and upgrade themselves. In return, the company expects its hard work and dedication.
3. Fortress culture
Though this culture is not very reliable, there is a certain sense of excitement in it. The companies having this type of culture will retain the most skilled and promising employees.
They have massive reorganizations going on at their end, and this gets the under-skilled employees in trouble. In such type of an organization, only timely skills matter.
4. Baseball team culture
In this type of organizational culture, only the team members with excellent skills and knowledge are hired. The employees have generic skills that can get those jobs quite easily.
This type of culture is very fast-paced, and it exists in high-risk organizations like advertising and investment banking.
Here is a video by Marketing91 on Organisation Culture.
Qualities of a Good Organisational Culture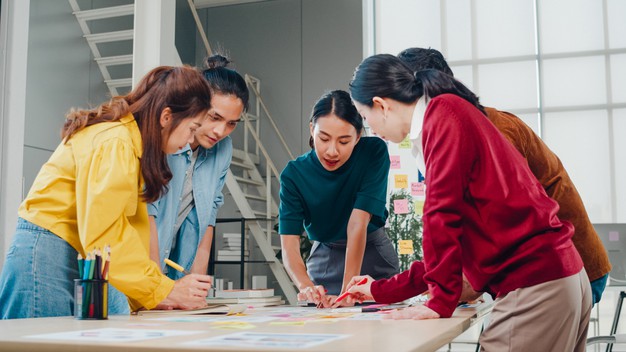 There are some qualities that an organization should have to have a balanced and healthy culture. Here is a list of some of them.
1. Appreciation
Who does not like appreciation? All of us love it if we are appreciated for the work we have done. If our work becomes our identity, it is best for anyone. Hence, appreciations are an essential part of the organizational culture.
A great organization is which can appreciate its team members know how to value them and reward them. These things motivate the employees and work in favor of the company.
2. Alignment
The alignment of the work culture with the goals of the company is critical. The staff members should be given the instructions of working to achieve the goals and abide by the company's mission and vision. That is why the culture should be such that it aligns with the work and the goals that are to be achieved.
3. Trust
Trust is the basis of any good relationship. If the relationship between the employees and the company is based on trust, there is harmony and goodwill. That makes the employees work harder.
If they know that they are valued and trusted, they feel a homogenous part of the company. They work wholeheartedly and make sure they succeed.
4. Resilience
Resilience is the quality under which the team stays strong even through tough times. In this highly competitive world, there are several highs and lows, ups, and downs that must be dealt with carefully and cautiously.
In such times, you need a good team that will stand firm by the company and not quit their jobs as soon as they face a challenge. It is the virtue of resilience that should be present in every organizational culture.
5. Teamwork
Working in large companies is mostly about teamwork. People cannot work solo on massive projects and strict deadlines. Hence, they need to exercise teamwork very well.
They need to have harmony and understanding. If they are good at that, they can crack the most challenging projects and achieve their goals. In teamwork comes the value of leadership.
The leaders should understand their team members and give them enough freedom to explore their strengths.
6. Innovation
There is a dire need for innovation in the fiercely competitive world-changing within the blink of an eye. Innovation leads to invention, and invention leads to the betterment of society.
Hence, in a good working culture, there is a value of innovation. There is freely bestowed upon the employees to work freely and develop newer solutions to every problem. This makes the organization more sustainable.
7. Psychological safety
Psychological safety is the quality that you feel from the bottom of your heart. It is an individual and a personal emotion. This emotion can be awakened by giving the employees the respect and the value they rightly deserve.
It enhances their work quality. If they have no stress, they can work better. They can optimize their skills and make the best use of them. It is essential in organizational culture.
Role of the H.R. Department in an Organizational Culture
The H.R. Department is very crucial when it comes to maintaining a good and healthy working culture.
Hence, H.R. managers and employees are often referred to as the caretakers of the organizational culture. They can help build a strong and positive work culture by taking the steps given below.
1. Reinforcing the organizational values through their behaviors
Since the employees look up to them, they need to show through their behaviors that they follow the company's values.
2. Sustaining the reward and recognition system:
The H.R. team should take it on itself to value and regard the people who matter to them. They should make sure these people are rewarded and recognized suitably.
3. Encouraging and empowering the teams:
All the teams which work in the company eventually are linked to the H.R. team. That is why this team's responsibility is to encourage other teams to put their best foot forward.
It will empower them to explore their abilities and make great use of their skills.
4. Providing training and learning:
In the age of constant development, employers need to provide a continuous training program for the employees. It will keep them updated, and they will be prepared to face new challenges.
Also, apart from the training related to their jobs, there can be recreational training as well. It will focus on the all-around development and well-being of the employees.
Final Thoughts!
The organizational culture is very crucial and essential. It focuses on the growth and development of the employees and ensures their safety and well-being.
It is essential to bring out the best hidden in these employees.
An effective organizational culture revolves around its people, structure, processes, rituals, rewards, and punishments. Managing all these factors in a constructive, productive, and well-organized manner empowers an organization to have the right culture.
What are your thoughts about the importance of organizational culture for a business model? Share your thoughts in the comment section below.
Liked this post? Check out the complete series on Organizational Management