Organizational learning is referred to as a continuous process in an organization that boosts its ability to accept and respond to both external and internal change. It includes the complete information held by the workforce as well as the integration and interpretation of new knowledge that results in an appropriate action to improve performances.
Understanding organizational learning
Donald Schon and Chris Argyris developed an essential concept in organizational learning. Their theory stated that learning takes place through a process of "detecting and correcting errors" and is a result of organizational inquiry. The Organizational learning definition by authors Fiol and Lyles is "the process of improving actions through better knowledge and understanding."
Organizational Learning is a broad concept that has an impact on numerous fields like business management, philosophy, psychology, and sociology, etc. It is a complex mechanism that encourages a change process by developing new behavior different from the previous one.
Types of organizational learning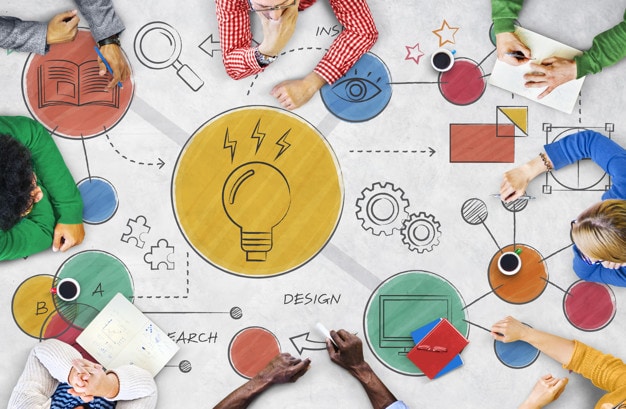 The three types of organizational learning are as follows
1. Double-loop learning 
This type of organization learning leads to a change in a theory which was in use till date. The organization detects and corrects the error and then changes its entire strategies, values, and assumptions that were till now governing its actions so that they can create a better and productive environment.
In the Double-loop learning process, superior authorities often change the entire process of a specific department to avoid any fluctuations or mishaps in future dealings.
2. Single-loop learning 
Thipe s tyof organizational learning is connected to error correction. Single-loop learning includes a single feedback loop when an unexpected and undesired result leads to modification in a strategy.
At such times the organization tries to find the cause and changes the approach accordingly so that the error can be rectified, and they can continue on the desired track once again. The error detection and correction does not have any impact on the essential nature of organizational activities.
3. Deuterolearning 
This type of organization learning deals with the process of the learning system to improve the system itself. Deuterolearning includes behavioral and structural components that emphasize "learning how to learn."
If an organization is interested in improving its learning processes, it must include all the above three methods.
Communities of learning in organizational learning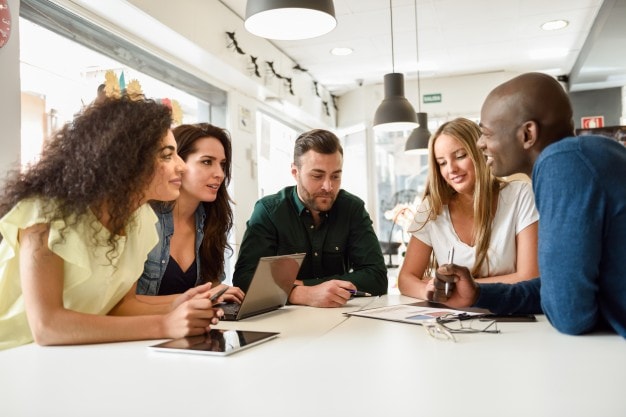 The organizations can gain knowledge through its communities of learning which are described below-
1. Individual Learning 
The smallest learning community is the individual learning that includes only a single member. In this community, the individual employee learns new skills and know-how, and this boosts his level of efficiency and productivity and, ultimately, the overall performance.
The organization encourages the employee to share his new skills with another workforce so that it can prove beneficial for the organization. Sharing knowledge is also important because if the worker leaves the job for any reason without sharing the experience, then it is a total loss to the firm.
2. Group Learning 
This is the next-largest community of learning, where a team or group is encouraged to learn new skills together. Group learning is a process where all the members of the group are equally involved in taking action, getting feedback, and using this feedback to modify future actions.
Group learning also occurs when one member has essential knowledge gained through individual learning, and he shares it with other members of his team. One other way of group learning is through detection and correction of error by the members of a group or an organization. With time the group members start coordinating efficiently and develop awareness about each other.
This helps them to build a connection, and each person in the group sees himself as an integral part of the group, where the action of one will have an impact on the group as a whole.
3. Organizational Learning 
In the context of the learning community, organizational learning contributes to the learning process of an organization as a whole. It includes gathering information and gaining knowledge relevant to its functioning and using that knowledge to modify its strategies so that it can adapt to the changing environment and boost its efficiency levels.
The idea is to find the root cause of every problem and develop effective countermeasures. It also encourages individual workers to become proficient in their work dealings by improving the structure, layout, technology, etc. of the organization.
The gained knowledge is used by the members to change procedures and processes for the welfare of the organization.
4. Inter-organizational Learning 
In the context of the learning community, the most common type is inter-organizational learning. It is found in large businesses and franchises that are situated in multiple locations. In this type of learning, all the alliance partners collaborate and share knowledge.
This exercise helps them to integrate new insights to improve the existing products and processes. Through inter-organizational learning, companies can learn faster and use the experience to their advantage.
The forms of organizational learning
The various forms of organizational learning are as follows-
1. Individual learning 
In this form of learning an individual gains knowledge through formal training or experience
2. Continuous Learning 
In this type of learning, the organization provides development opportunities to its employees through various programs
3. Learning through empowerment
In this type of learning, the teams can gather more information because of their increased responsibilities
4. Embedded Systems Learning 
In this type of learning, knowledge is gained directly from the various systems in the organization like work-flow system, operational and process systems, learning management systems, etc.
5. Learning from the leadership 
In this type of learning, employees learn directly and indirectly from the action and behavior of their leaders as they are their role models
6. Dialogue and Inquiry Learning 
In this type of learning, it is possible to gain knowledge through conversations and dialogues.
7. Team Learning 
In this type of learning the team has to undergo formal as well as informal learning to gain knowledge
Key processes that drive organizational learning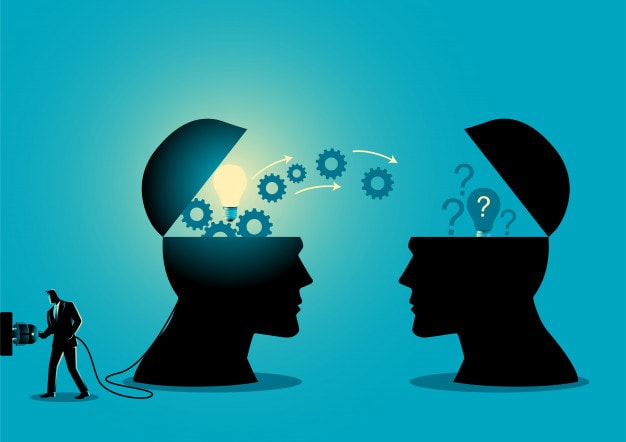 The Key processes that drive organizational learning are as follows-
1. Knowledge creation 
If you are looking for what organizational learning is and how managers can promote it, then the answer is through knowledge creation. The managers are always on the look-out to find new knowledge about customers, clients, vendors, businesses, products, services, and the environment.
For knowledge creation, they take the help of networking, market analysis, and surveys to study the market and even their competitors. Knowledge creation is possible by direct exposure to the specific subject through various tasks that involve the processes, needs, and environment of the organization.
It is a fact that during knowledge creation, tacit and explicit knowledge is reinforced once again.
2. Knowledge retention 
After knowledge creation, the second step in organizational learning is retaining the knowledge that you have created to date. You need an effective system for storing, recording, or merely retaining it within the confines of your organization.
This is done so that employees down the lane can gain access to the required information easily and quickly.
3. Knowledge transfer 
The third and final step that drives organizational learning is knowledge transfer. In this step, the knowledge or information is transferred from individuals to the organizational community. Some of these methods are simple, and some a bit complex, but the transfer of knowledge should happen at all costs.
It is evaluated by the help of several metrics, like learning curves. Knowledge is often transferred explicitly and tacitly as a direct experience. There are also processes in place to facilitate knowledge transfer.
The manager uses the knowledge that has been created and retained to change processes and decision-making. It is essential for an organization that knowledge is gained, created, retained, and transferred for the welfare of the organization as a whole.
Benefits of organizational learning
The benefits of organizational learning are as follows-
Organizational learning boosts employee satisfaction.
It helps in succession planning by developing leaders at all the levels in the organization
It increases the level of efficiency and productivity
organizational learning minimizes the rate of employee turnover in the organization
Organizational learning helps to generate profits
It boosts adaptability within the organization
Organizational learning promotes efficiency gains
It helps to create a mindset that promotes continuous improvement
It encourages shared ownership and shared accountability in the organization
Organizational learning creates a culture that encourages knowledge sharing and adaptive capacity
It improves and enhances the ability of individuals and teams to embrace change successfully
Conclusion
Organizational learning helps business entities to adapt to the continuous change that is happening around them and become competitive and innovative. It helps to learn about creating, retaining, evolving and transferring knowledge to survive and grow.
It is a fact that an organization that promotes organizational learning can adapt easily to a changing environment and stay relevant.
Liked this post? Check out the complete series on Organizational Management