Hugo Boss AG is a fashion designer brand which is headquartered in Metzingen, Germany. The brand is a specialist in high-end designer clothing and has been a registered presence in the upmarket designer clothing. Founded by Hugo Boss, the brand deals with various kinds of attire for all occasions such as formal, casual, sportswear, evening wear, and accessories that complement each look.
The brand is also licensed seller of eyewear, watched, perfumes and makeup. The popular brands sold by the company include Boss, Hugo, and Baldessarini and currently, the brand is sold through online portals, independent stores, websites and top-grade retailers in more than 100 countries. Hugo Boss positions their clothing line as a global brand that has designs that transcend boundaries and like to call itself an international designer brand.
Strengths in the SWOT analysis of Hugo Boss :
Strengths are defined as what each business does best in its gamut of operations which can give it an upper hand over its competitors. The following are the strengths of Hugo Boss:
Diverse Product Portfolio: Hugo Boss has something for everyone and their clothing range has options to fit all occasions. In addition to this to complete every look, they also have a range of accessories to choose from such as eyewear, makeup, jewelry and watches. This makes it a one-stop shop for designer wear.
Brand of Repute: Hugo Boss has built a name for itself in the fashion space through years of presence in the high-end designer wear market. Its presence in the world's leading fashion shows in Milan and Paris have also given it the image of an upmarket apparel brand. This has won the trust of the classy customer making it a brand of choice.
Wide Distribution network: In comparison to the competing brands Hugo Boss has a wider channel of distribution with around 60,000 points of sale across 100 countries. The brand is sold through independent stores, online retailers, and top-grade retail outlets.
Clear Product Differentiation: Hugo Boss has something to offer in each of its segments and each is tagged under a different label. This clear differentiation has made it simpler for the shopper to choose from the wide range of offerings that the company provides. The company primarily deals with evening wear, formal, casual, sports and accessories for both men and women.
Brand Loyalty: Through unique designs, seamless manufacturing and quality material Hugo Boss has been able to create a stream of loyal customers who vouch for the brand and indulge in a repeat purchase. These customers also testify for the brand and bring in repeat business.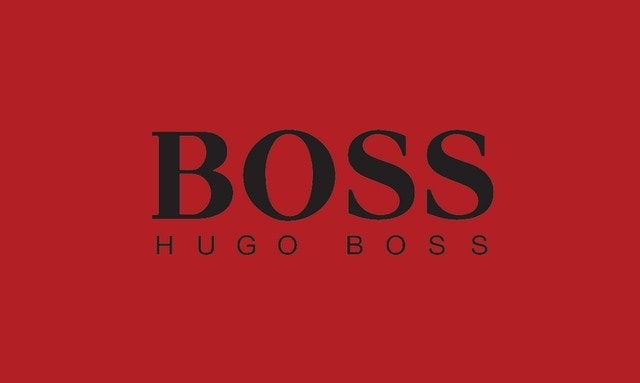 Weaknesses in the SWOT analysis of Hugo Boss :
Weaknesses are used to refer to areas where the business or the brand needs improvement. Some of the key weaknesses of Hugo Boss are:
High Pricing: As is the case in most luxury brands, Hugo Boss is priced at a premium and thus can target only the upmarket urban segment.This limits it to a niche market and catering to the demands of that market is also a costly affair.
Over-dependence on designers: Hugo Boss relies entirely on the unique designs that are churned out by its designers for its brand success. The over-dependence on the designer team give the creative team an upper hand over other departments, who are mostly at their mercy.
High Costs of advertising: Luxury brands usually do not follow a run of the mill advertising strategy and look up to exclusive channels for advertising. This may mean that the cost of advertising against the reach of the ads do not make sense many times.
Opportunities in the SWOT analysis of Hugo Boss :
Opportunities refer to those avenues in the environment that surrounds the business on which it can capitalize to increase its returns. Some of the opportunities include:
Change of customer preferences: With more exposure, more professionals in workplaces and more spendable income people are preferring to invest in designer wear and aspire to wear custom-designed clothes. This is creating a surge in demand for luxury brands of apparel.
Growing need for being unique: One reason why people prefer to invest in designer wear is so that they carry a look that is different from the rest of the crowd. Earlier such a need was felt only by celebrities or business leaders who were always under the scanner.But today the trend is percolating in the upper strata of society with the result that demand for branded designer wear is growing.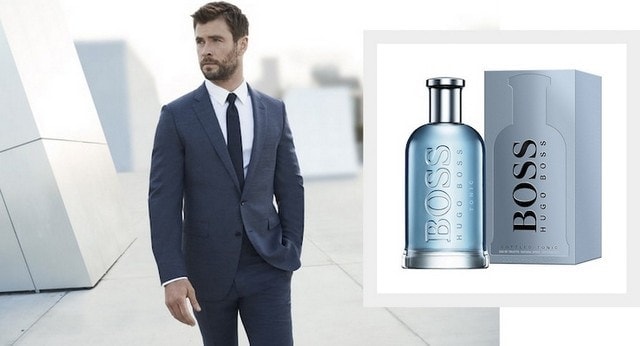 Threats in the SWOT analysis of Hugo Boss :
Threats are those factors in the environment which can be detrimental to the growth of the business. Some of the threats include:
The threat of counterfeiting: Most designer brands face a lot of threats from cheap counterfeits and steals and though there is a rampant move to curb such activities nothing much has happened in this sphere.
Competition: There is a stiff competition in the designer apparel space. Some of their closest rivals include Versace, Christian Dior, and Dolce & Gabbana.
Liked this post? Check out these detailed articles on
Topic of SWOT of Brands
Alternatively, check out the Marketing91 Academy, which provides you access to 10+ marketing courses and 100s of Case studies.