Tanishq is a subsidiary brand of its parent company Titan Industries. It is a jewellery brand of Indian origin associated with lifestyle and retail industry as it deals in accessories. Tanishq was founded in the year 1994 and currently deals in both traditional and aesthetic designs. It faces competition from following
Kiah
Adora
D'damas
Nirvana Diamonds
Nakshatra
TBZ
De Beers
About Tanishq
Type: Jewellery brand
Industry: Retail in Jewellery
Founded: 1994
Founder: Titan Company
Headquarters: Bangalore and Karnataka (India)
Area served: India
Key people: Aloke Bajpai – CEO
Number of employees: Over 10,000
Product in the Marketing Mix Of Tanishq :
Tanishq has initiated the perception of branded jewellery in India. It is one of the most recognised brands with qualitative products and innovative designs.
Tanishq deals in platinum, diamond and gold jewellery. It has been a pioneer in spreading awareness amongst the public about the presence of an impurity in gold ornaments by introducing Karatmeter for checking gold purity. Tanishq diamonds have been certified by skilled graders and every jewellery piece is sold with TATA seal of trust and certificate of value.
 Its diversified product portfolio includes
Rings
Pendants
Pendant Earrings set
Nosepins
Necklaces
Earrings
Chains
Bracelets
Bangles
Gold Coins
Bricks/biscuits/bars
Tanishq has several beautiful collections to its name like
INARA
IVA
ZUHUR
MEHEK
Limited Edition
DIVYAM
UTTARA
NILOUFER
MISMATCH
AMARA
QUEEN OF Hearts
SHUBHAM
FINE LINE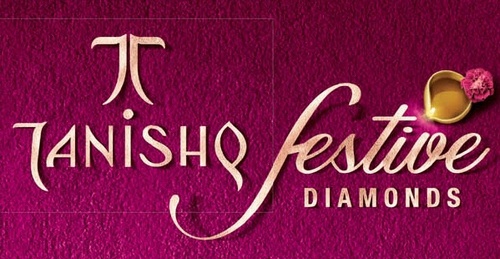 Place in the Marketing Mix Of Tanishq :
Tanishq started its operations from Chennai and with time spread its presence to most parts of India. In the year 2012 company opened its 150th outlet. It has established numerous sourcing and production bases and its facilities are located at Hosur in Tamil Nadu and Pantnagar and Dehradun in Uttarakhand. At its onset products were meant for American and European markets but later company shifted its onus more on the domestic market. Its overseas pilot stores are in New Jersey and Chicago. It has its headquarters base at Bengaluru in Karnataka.
By the end of the year 2015, Tanishq had one hundred and sixty-seven showrooms out of which nine were large-format outlets of 15,000 sq feet each and rest retail stores. It has a widespread distribution channel that includes fully-owned showrooms and operations via franchise model with spacious, elegant and exclusive boutiques located in high-profile areas. Tanishq has an online portal that displays its designs and offers product and related information. One can easily make a purchase through this platform.
Price in the Marketing Mix Of Tanishq :
Tanishq has targeted urban women from upper and upper-middle class section of society as its potential customer. It deals with women who love jewellery and are ready to pay a high price for a beautiful and exclusive piece.
Tanishq deals in high-end products and hence has adopted premium pricing policy. Its brand name is synonymous with prestige and power and hence people who can afford it are willing to pay for it. Owning a Tanishq product is not just a status symbol but also a good investment. It is one of the fastest growing brand names with retail sales of nearly 10000 crore rupees in last fiscal year.
Promotion in the Marketing Mix Of Tanishq :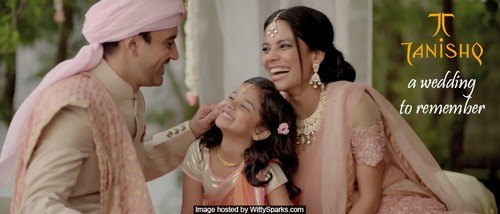 Tanishq has become one of the major brands of its parent company and this has been possible because of its intensive marketing policy. The brand has shot some beautiful ad campaigns that display its products at a maximum advantage and gain them great brand exposure. Ads have been launched via electronic media on television and radio, print media in newspapers, magazines and billboards and social media platforms in Twitter, YouTube and Facebook.
Tanishq is aware of the impact of star power and has roped in Indian actor Deepika Padukone as its brand ambassador. She will feature in various commercials to create positive brand awareness. Tanishq showroom appeared in Hindi movie Race as part of its promotional plan. The company has designed jewellery for Hindi movies like Paheli and Jodha Akbar. Tanishq in the year 1999 delivered 20 crore rupees worth of gold coins to Maruti Udyog Limited as gifts to buyers of Maruti cars. It had a positive impact on sales of both companies.
Liked this post? Check out the complete series on Marketing Mix