Pidilite Industries Limited is commonly referred to as Pidilite. It is a publicly traded company of Indian origins and was founded in the year 1951 by its founder.  Pidilite is associated with Industrial Products industry as it deals in speciality chemicals and consumer chemicals. It is the market leader in construction chemicals, hobby colours, polymer emulsions, sealants and adhesives. Some of its competitors are as follows-
BOC India
BASF
Tata Chemicals
About Pidilite
Type: Public limited company
Industry: Consumer goods
Founded: 1959
Founder: Balvant Parekh
Headquarters: Andheri, Mumbai, India
Area served: India and Asia
Key people: Bharat Puri – Chairman and Managing Director and Rakesh Kapoor – Chief Executive Officer, Consumer Products
Number of employees: Over 12,000
Product in the Marketing Mix Of Pidilite :
Pidilite is a multinational company that deals in manufacturing and marketing of adhesives. It has a range of brands associated with it like
Fevicol
Fevi Stick
M-Seal
MotoMax
Fevikwik
Fixit
Acron
Hobby Ideas
Ranipal
Pidilite has a diversified product portfolio that includes
Consumers and Craftsmen Products
Paints and wood finishes – Wood-top coats and masking tapes
Fabric care – Stain remover and fabric whitener
Construction chemicals – Performed membranes, liquid-applied membranes, integral waterproofing and general waterproofing
Automotive – Cooling system, lubricants and cleaners
Stationary and art material – Easy-tear tape, glue drops, decorative glue and markers
Sealants and adhesives – Fevistik, glue drops, contact glue, white glue and all-purpose glue
Industrial Specialty Products
Industrial resins – Flocking and Abrasives
Pigment powders – Colourants and paints
Textile chemicals – Thickeners, binders, pigment dispersion, fixer and discharging agents
Footwear – Speciality products, hardware and cleaners and primers
Leather chemicals – Fungicides and bactericides, degreasing agent and dispersing-cum-wetting agents
Industrial adhesive – Dry lamination like Pidicryl FF103 HS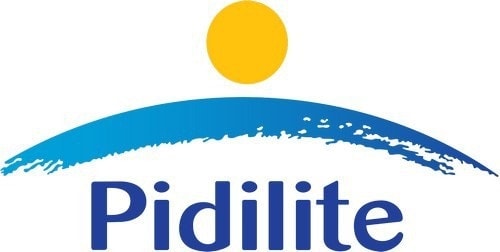 Place in the Marketing Mix Of Pidilite :
Pidilite has spread its network to every nook and corner of India. Its headquarters base is at Mumbai in Maharashtra. It has several manufacturing plants located at Kala Amb and Baddi at Himachal Pradesh, Vapi in Gujarat and Mahad in Maharashtra. Pidilite's popularity has spread to several countries and it has opened international operations at Middle-East and Brazil via subsidiaries and overseas manufacturing plants at UAE, Thailand, Egypt and Bangladesh. Its products are available in Bangladesh, Sri Lanka, Indonesia, Egypt, United Kingdom, United States, Singapore, Thailand, China, South Africa, UAE and Ghana.
Pidilite has a strong R&D department that helps in creating innovative products for its company. It has a widespread distribution network that includes services of wholesalers, warehouses, logistic companies, retailers and distributors to reach consumers via the hyper market, supermarket, discount stores and convenience stores.
Price in the Marketing Mix Of Pidilite :
Pidilite is a pioneer in its zone with M-Seal and Fevicol accounting for more than 50% of its total revenues. It has targeted masons, constructors, housewives, plumbers and carpenters as its potential customers. Its manufacturing cost is heavily dependent on fluctuating prices of petroleum and crude oil. It also faces stiff competition from several rival brands. Pidilite is a quality brand and has adopted a penetration pricing policy as it wanted to reach every nook and corner of India. It has also implemented competitive pricing strategy to deal with product prices of rival brands.
Promotions in the Marketing Mix Of Pidilite :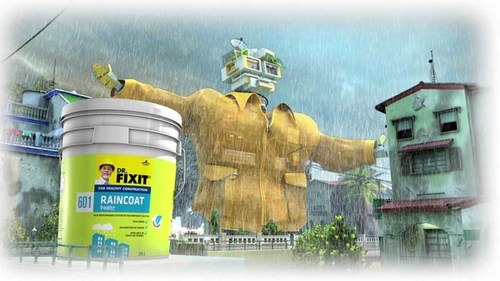 The tagline of Pidilite is Building Bonds and it describes the company aptly. It has implemented several marketing strategies to increase its brand visibility in the consumer market. Pidilite has launched ad campaigns in electronic and print media via magazines, newspapers, billboards, radio and popular television channels. It also advertises via social media platforms like its own website, other shopping portals, Facebook, Twitter and YouTube. Pidilite is aware of the impact of a celebrity endorsement on the mindset of common masses. It has roped in Indian superstar Amitabh Bachchan to act in its commercials for Dr Fixit and act as its brand ambassador.
It has organised creative competitions for young scholars and students like International Creative Contest where participants are nearly 3,000 and 800,000 in terms of schools and students respectively. Its sub-brands have won several awards and accolades in recognition of their services. Best Ambient Media in the year 2013-14, Buzziest Brand 2014, 1st in Consumer Products and Zee Business Brand Excellence Award have been earned by its number one brand Fevicol.
Liked this post? Check out the complete series on Marketing Mix