Del Monte Foods is a private company of American origins and was founded in the year 1886. It is associated with food products in the retail industry of United States. The company has headquarters base in Walnut Creek, California and has several brands like S&W, Del Monte and Contadina under its umbrella. Some of its rival companies in this field are as follows-
About Del Monte
Type: Food production and distribution company
Industry: Processed food
Founded: 1886
Founder: John D. Spreckels
Headquarters: Walnut Creek, California, United States
Area served: Worldwide
Key people: Mr. Rolando C. Gapud (Chairman) and Mahesh Kanchan (CEO)
Number of employees: 9,000
Product in the Marketing Mix of Del Monte :
Del Monte is a recognised company and deals in processed food industry. It is the largest distributor, producer and marketer in the food sector. The company also deals in marketing, distributing and producing several private-label foods. At one time brand had nearly fifty products to its name including olives, cranberry sauce, jellies, jams, berries, peppers, sweet potatoes and squash.  Products of this brand are known for their superior quality and unique taste. Its product portfolio includes-
Del Monte Ketchup

Del Monte juice
In the year 1892, Del Monte was used as a brand name for a new product line of canned peaches. After the year 1916, the company started marketing most of its products under this brand name. In the year 1972, it became first food processor to include nutritional labelling on its items. Currently, products included in Del Monte portfolio are as follows-
Fruit Undressed

Fruit Naturals

SunFresh

Fruit Chillers

Superfruit

Orchard Select

Fresh Cut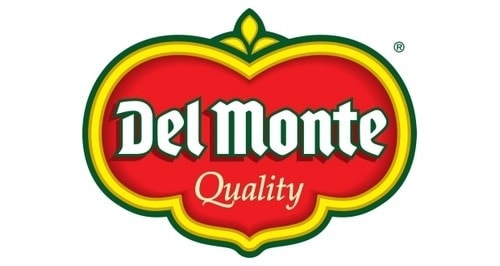 Place in the Marketing Mix of Del Monte :
Del Monte markets its packed products in South America and the United States. Over the years company has undergone various changes in its company structure. It acquired several other companies and had to sell several of its sub-brands to survive in the market. Currently, Del Monte is one of the largest and known companies related to processed food in the consumer market. A superior distribution policy is a key for good marketing and Del Monte has a wide-spread distributive channel for its products. During the year 1916, the company relied on commission agents for selling its products and later they employed wholesalers for this job. In the year 1917 major changes took place within the company and it decided to put its onus on its seventy-one manufacturing plants for better productions.
Some of them were at Idaho, Oregon, Washington and California. By the year 1967 company had decided to adopt warehouses distribution system. Currently, Del Monte uses a source to supply chain channel and its products are easily available at every nook and corner in discount stores, convenient stores, corner shops and superstores.
Price in the Marketing Mix of Del Monte :
Del Monte Foods generates approximately 1.8 billion dollars of sales annually and has a strong financial base. It faces stiff competition from its adversaries and the hence company has adopted a competitive pricing policy that helps in keeping product prices at par with its rival companies. There is still a lot of untapped markets and Del Monte realises its huge potential. Therefore the company has gone along with a penetration policy that provides it with an added advantage over its competitors. Most of the products of this recognised brand have affordable prices as its company has adopted reasonable pricing policy for almost all its products. The company believes in volume sales and has taken several steps to increase its sales figures.
Promotions in the Marketing Mix of Del Monte :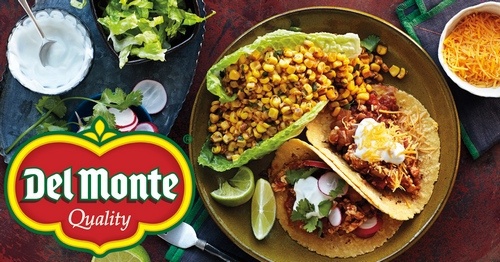 Del Monte is a world-class food brand and is well-known for its unique products. Its popular taglines are Taste like Never Before, Eat Healthy Live Healthy. The company has targeted upper-middle and middle-class section of society as its consumer base. It has a full-fledged marketing team to promote its products in the consumer market. During the year 1918, Del Monte decided to opt for mass advertising and the first advertisement was published in Saturday Evening Post.
Since then the company has been evaluating its strategies with help of new products, new packaging and new advertisements.  Advertising and marketing strategies need a medium and Del Monte has utilised electronic, print and social media to its advantage. Its commercials are aired on radio, television and published in newspapers, magazines and displayed on billboards and hoardings.
Liked this post? Check out the complete series on Marketing Mix