Automobili Lamborghini S. p. A. is popularly and simply known as Lamborghini. It is a private company of Italian origins. The company is associated with automotive industry and deals with manufacturing of luxury vehicles. Lamborghini was founded in the year 1963 by its founder Ferruccio Lamborghini.
Presently it is a subsidiary of Audi and is owned by its parent company Volkswagen Group. Lamborghini sports cars are counted as the most popular and fastest in the world with a total brand recall. Some of its major competitors in automobile industry are as follows-
Jaguar
Aston Martin
Porsche Carrera GT
Ferrari
Bugatti
Rolls Royce
BMW
Product in the Marketing Mix Of Lamborghini :
Incredible performance and superior handling make Lamborghini one of the most desired luxury vehicles in the world. It started its operations by manufacturing models like 350 GT, known for comfort, power and refinement.
In the year 1966, it launched Miura, a sports coupe, which became highly popular because of rear-wheel-drive and rear mid-engine. In the intervening years brand has launched several models and included new products in its product portfolio. Its current kit includes-
Automobiles-its product kit includes two model lines with common features of two-seat mid-engine sports cars. Aventador line includes LP 700-4 roadster and coupe powered by the V12 engine. Huracan line includes LP 610-4 roadster and coupe with the V-10 powered engine and all-wheel drive along with LP 580-2 coupe rear-wheel drive.
Marine engines- Motori Marini Lamborghini manufactures marine engine V12 for usage in Class 1 powerboats of World Offshore Series. It displaces nearly 8,171 ccs and outputs 940 hp.
Lamborghini motorcycle- During 1980s company manufactured limited sports motorcycle of 1,000 ccs. Nearly twenty-four units were produced with alloy frame, plastic bodywork, Marvic wheels, Ceriani front forks, Kawasaki-GPz1000RX transmission unit/engine and adjustable-steering-head-angle.
Branded merchandise- Company offers its license its brand name to several producers who manufacture consumer goods and associate them with Lamborghini brands like laptop, computers, bags, accessories and apparel.

Place in the Marketing Mix Of Lamborghini :
Lamborghini caters to an international market and has extended its product reach to several global countries. Its headquarters base is at Sant'Agata Bolognese, situated in Italy. Major markets for Lamborghini vehicles are Unite States, Japan, Germany, Malaysia, Indonesia, India and the United Kingdom. Lamborghini has an efficient workforce for producing and designing best possible products.  The company has a strong distribution channel that helps in prompt distribution with help of manufacturers, exclusive dealership network and franchise arrangements. In United States Company have nearly twenty-three dealers in places like Miami, Los Angeles, New York and Chicago
Price in the Marketing Mix Of Lamborghini :
Brand Lamborghini has targeted upper-class section of society who is both rich and affluent as its target customers. The company produces premium cars and these are for people who want a superior performance and who do not hesitate to make a purchase even if the product comes at an exorbitant price range.
What matters to them is their own desire to own a prestigious brand and become associated with it without thinking about money. Lamborghini has adopted a premium pricing policy for its qualitative cars because it is aware of its customer loyalty and realises that an association with its premium brand is a matter of prestige for any buyer. Increasing turnover and trading profits have taken Lamborghini to new heights.
Promotions in the Marketing Mix Of Lamborghini :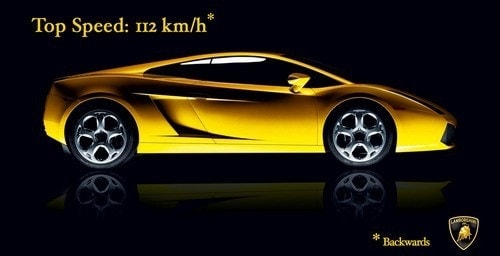 Powerful performance and stylish looks have made Lamborghini one of the most popular luxury cars in the global market. The company has adopted several marketing plans to remain in limelight and create brand visibility in consumer mindset. Lamborghini is a recognised brand name and is known even in places where it does not conduct its promotional activities.
It has adopted an intensive marketing campaign that includes niche marketing, GTR Racing, merchandising, digital marketing, the launching of several promotional events and usage of social media platforms. Commercials are shown via television, magazines and billboards to garner maximum brand awareness. Bullfighting world has served as an inspiration for brand Lamborghini and a raging bull was adopted as its emblem.
Liked this post? Check out the complete series on Marketing Mix