Bata as a company is a widely known and acknowledged "People's brand" for the worldwide shoe industry. Bata is extensively liked by a majority of the population, and is undoubtedly one of the most common and well known shoemakers and shoe Company of modern times. The legacy of Bata dates back to a century, although the family, which started the company in 1894, had a strong history of being shoemakers, several years prior to that date. It was established by siblings of the then Bata family, in the erstwhile Austro-Hungarian empire in the city of Zlin, and ever since its inception has been known for durability and affordability, which has been the reason for its growth.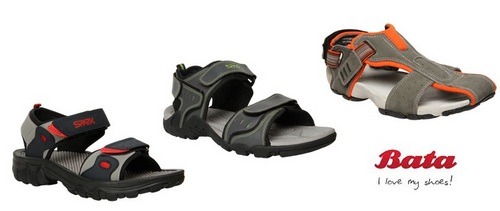 Bata received a lot of propulsion during the first world war, when the whole region in which Bata operations were setup became the Focus of war and there was a huge increase in demand for military boots and related items. Bata seized this opportunity, became the biggest supplier of shoes to military, and rose to fame. In the 2 years after world war, when there was a massive slump in market and there was a prevalent economic depression in general sense, Bata made another crucial decision of decreasing costs of production and wage, and thereby providing shoes in the market at rock bottom prices. This whole function turned the table in Bata's favor, and within next couple of years, it became one of the most popular brands and spread its wings worldwide.
In present day, it still has a massive outreach and appeal to masses with active presence in almost half of the countries of the world, due to its highly effective and adaptable model of operations, employee satisfaction and welfare and image of being the common man's shoemaker. It has impressive sales and profit figures and claims to serve to almost one million customers each day across territories. Today, it is still being managed by the original Bata family, and has headquarters in Switzerland, which handles operations across 27 manufacturing facilities world over, with an employee base of almost thirty thousand and more than five thousand retail outlets.
About Bata
Type: Footwear company
Industry: Footwear
Founded: 1894
Founders: Tomáš Bata
Headquarters: Lausanne, Switzerland
Area served: Over 70 countries
Current CEO: Sandeep Kataria
Number of employees: 32,000
Major products: Shoes, apparel, and accessories
The impressive story of Bata and its everlasting legacy is the outcome of adopting and implementing an intricate marketing strategy, which became a worldwide phenomenon and has inspired several other models and is valid and widely adopted till date due to its effective and logical approach. Discussed below is the marketing mix of Bata across four P's:
Product in the marketing mix of BATA
Since its very inception, Bata has had a huge product portfolio in terms of the large variety of shoes, sandals and accessories that it offers and the consistency they promise. Millions, who look for no nonsense products, heavily rely upon Bata and the no frills attached Bata shoes which can be obtained at affordable prices. Owing to its reputation of supplying good quality shoes (and its history of supplying shoes to military in the First World War) people expect the same durability from Bata. Bata has over the years provided well designed products with focus on durability and price.
This marketing strategy was in fact a hit in India, where rural areas are much larger than urban areas, and rural population looks for cheaper alternatives. Due to its constant penetrative price and the maintenance of good quality at that price, Bata showed consistent growth and expansion, especially in medium scale market. Bata has recently also tied up with Hush puppies to offer the premium range of shoes from Hush puppies thereby giving a refreshing air to the brand value. In fact, after price, product is the strongest P in the marketing mix of Bata.
Main products of Bata –  Casual shoes, formal shoes, sandals, Men and women collection, sports shoes, accessories
Brands under Bata –  Hush puppies, Sparx, Sandak, Power, North Star, Mocassino, Marie claire, Comfit, Bata.
Price in the marketing mix of BATA
As discussed above, price is the strongest P in the marketing mix of Bata because BATA has had fantastic response from the market due its affordable and mass market pricing. Anyone can purchase Bata products easily. Bata uses psychological pricing as its pricing strategy. Bata generally prices a product to the nearest lower "9" digit figure of the actual price. For example, any commodity to be prices $10 is priced at $9.99 to lure and attract more customers. Bata started this strategy in terms of pricing its products long back, but it is still being implemented in Bata Showrooms.
Apart from this phenomenon, in general Bata prices its shoes very moderately, and keeps them easily affordable, which is one of the key reasons for its growth. Off course, the pricing then affects the premium customers and Bata cannot target the premium customers who think of Bata as a mass market brand and not justifiable to their status. However, this is a conscious call by Bata because it has some premium products like Hush puppies to drive margins, whereas other products are mainly present to drive turnover and quantities.
Place in the marketing mix of BATA
Placement of Bata and all its subsidiaries has been widely effective because it was done after regular market research studies. In fact, maintaining the low cost of product is possible for bata only if has widespread distribution and economies of scale work for the brand. Else, even break even would be difficult for bata if it did not rely on its distribution prowess. Distribution of Bata products has been based on thorough research and forecasting of market conditions.
All the international markets were first studied for segments, cultures, economic conditions and overall responsiveness and then entered. It has strategically placed its manufacturing units across 27 locations, which serve their respective regions swiftly and without hassles thereby making expansion highly economical, and at the same time promoting further expansion. The strength of Bata in India is rural distribution. Even in rural India, showrooms and dealerships of Bata are found to be available which has helped promote the brand even further.
Promotions in the marketing mix of BATA
Bata, since the very beginning has not believed in extensive media or public related promotion, so much so that one seldom comes across a television commercial or print advertisements by Bata. It highly relies on its century long legacy, for which it has all the loyalty of customer base that it aims and targets. By showing more promotions, Bata would be increasing its cost. And this cost will then increase the overall price of the product, which is a negative point for Bata considering that it is targeting the mass market.
Thus, almost an undifferentiated marketing strategy exists for Bata. Only major promotions it offers is during seasonal sales and discount days, and the same is automatically communicated within the market sphere through word of mouth by customers, which ultimately allows it to save on promotion campaigns and in the end benefits customers only, with low price shoes.
From time to time, Bata does introduce new product through TV commercials, but in general it relies on its pull strategy and brand equity to bring more customers to the showroom. When there was no adidas or reebok, Bata was present throughout the country. Thus it has fantastic brand equity, and hence till date Bata is still a leading brand for shoes. However whether this brand equity stays with the company, or withers away due to increase in competition is yet to be seen.
Liked this post? Check out the complete series on Marketing Mix