The marketing mix of Madhya pradesh tourism discusses the 7P's or the service marketing mix Madhya pradesh tourism – one of the smartest advertisers in the tourism market.
Product in the Marketing Mix of Madhya Pradesh Tourism
Madhya Pradesh tourism is a service product by nature and involves tours in the exotic locales of Madhya Pradesh. There are different kinds of tour products.
Caravan tourism Package – A product which provides tourists with their own caravan to travel
Eco tourism package – As the name suggests, it is a tour for tourists who love landscapes and forests
Rural tourism – Involves tours to Amla and Pranpur
Adventure tourism – An interesting tourism concept wherein they invite tourists for the "Chambal challenge"
About Madhya Pradesh Tourism
Type: Government agency
Industry: Tourism
Founded: 1972
Founder: Government of Madhya Pradesh
Headquarters: Bhopal, Madhya Pradesh, India
Area served: Madhya Pradesh, India
Key people: Shivraj Singh Chouhan (Chairman) and Usha Thakur (CEO)
Number of employees: 1,000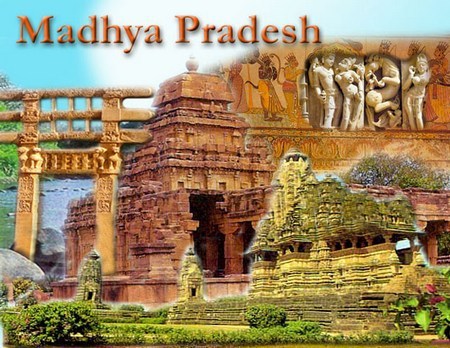 Place in the Marketing Mix of Madhya Pradesh Tourism
Amarkantak, Bandhavgarh, Bhedaghat, Bhimbetka, Bhojpur, Bhopal, Chanderi, Chitrakoot, Gwalior, Indore, Jabalpur, Kanha, Khajuraho, Maheshwar, Mandu, Omkareshwar, Orchha, Pachmarhi, Panna, Pench, Sanchi, Shivpuri, Ujjain. These are the places where th tourism packages are conducted.
Price in the Marketing Mix of Madhya Pradesh Tourism
Pricing of Madhya Pradesh tourism is competitive in nature. It competes with various other private organisations such as Mahindra tours and travels as well as others and hence it has to use competitive pricing.
Promotions in the Marketing Mix of Madhya Pradesh Tourism
Madhya Pradesh tourism ads are known as one of the best and most creative ads across India. Each of its TV commercials have been innovative in nature and have attracted a lot of eyeballs as well as generated curiosity. Besides ATL communications, it also does BTL promotions through publications as well as sales promotions. The tourism board also has a tie up with Jet Airways for promotional packages.
Process in the Marketing Mix of Madhya Pradesh Tourism
Depending on the type of package, the process varies. In case of Caravan tours, the proves would involve loaning caravans to tourists who can than return it in a given amount of time. Similarly in case of other tours, Guides as well as accommodation is included which completes the whole tour with minimum hassles and maximum enjoyment for the tourist. Thus the process of Madhya Parades tourism is systematic in nature.
People in the Marketing Mix of Madhya Pradesh Tourism
The people in Madhya pradesh tourism consists of Tour operators, Tourist transport operators, Hotel staff, Tourist guides as well as the main operations staff. Madhya Pradesh tourism board also has amazing ways of rewarding employees through awards such as
Tourism friendly forester (Whoever maintains forests)
Tourism friendly archaeologist (Taking care of heritage)
Most frequent tourist visiting MP (Encouraging government to take part)
So on and so forth. Thus Madhya pradesh employs its people flawlessly.
Physical Evidence in the Marketing Mix of Madhya Pradesh Tourism
Madhya pradesh tourism has tie ups with the best city hotels, Wildlife sector hotels, Tourist centre hotels, Restaurants and as mentioned the best service people to give the best experience to the tourists. Madhya Pradesh itself is exotic in nature and the locations such as Bhopal, Udaigiri and Sanchi are beautiful thus making for an excellent physical evidence.
Also Read Service Marketing Mix
Liked this post? Check out the complete series on Marketing Mix