Wells Fargo is an international corporation of American origins. It is a public company with interests in financial services and banking industry. The company was founded in the year 1852 by William Fargo and Henry Wells and has its headquarters base in San Francisco in the United States.
In terms of assets it ranks at no.3 in the United States and if one goes by market capitalization it is the largest bank in the world. It ranks at a second position in terms of debit cards, home mortgage and deposits. According to Forbes magazine, in the year 2015, it was 10th largest in the public sector and 7th most-respected company globally.
Wells Fargo is one of the main banks of United States and its major competitors are as follows-
Citigroup Inc

JPMorgan Chase
About Wells Fargo
Type: Multinational financial services company
Industry: Banking and financial services
Founded: March 18, 1852
Founders: Henry Wells and William G. Fargo
Headquarters: San Francisco, California, United States
Area served: Worldwide
Key people: Charles Scharf (Chairman) and Charles Scharf (CEO)
Number of employees: 263,000
Product in the Marketing Mix of Wells Fargo
Wells Fargo provides qualitative products with superior services through hired professionals. It is a multinational company that has its focus on various aspects of banking like insurance, investing, brokerage services, financial consulting, estate and trust services, foreign exchange, international banking, ATM banking and online banking. It has a long list of products in its kit and it includes banking, financial services, home loans, consumer finance, specialised lending and real estate.
Wells Fargo is a strong and well-established financial lending authority and its strength is nearly 480 billion dollar in assets and it also has binding ties with numerous other industries like technology, solid-waste management, retail, municipalities, media, gaming, energy and communications.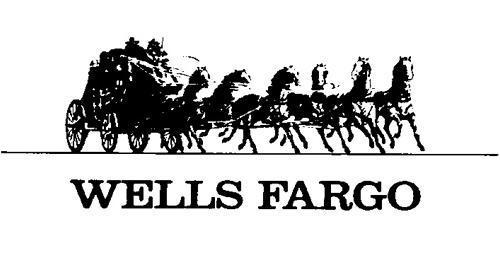 Place in the Marketing Mix of Wells Fargo
Wells Fargo is one of the major companies in banking and its operations are spread over thirty-five countries that have nearly eight thousand seven hundred retail branches to provide efficient workings and quick services. It has offices in India, Dubai, London and Hong Kong. The company has seventy million customers in global market who are served by nearly 265,200 employees. By the end of the year 2015, Wells Fargo had 13,000 ATMs to provide instant services 24*7.
When a customer desires a certain product he has to choose the medium and operate through it very easily. Wells Fargo recognises the true value of the internet and has provided its customer's various options like online access, 24*7 monitoring, transferring money through mobile phones, online payment of bills, viewing statements and getting alerts for any transactions.
Price in the Marketing Mix of Wells Fargo
With revenues of 86.057 billion dollars, Wells Fargo is one of the major banking companies in the world. Wells Fargo believes in conducting research beforehand to make better policies and strategies. The company makes its pricing policies different for different products and is dependent on fed's interest rate also known as the prime rate. Its pricing policy is also dependent on its competitors and after proper evaluation, it fixes competitive pricing policies and decides on rates for its consumers.
Wells Fargo periodically changes its pricing policies to suit customer needs. As they can bear a lower rate of interest on loans and higher on savings it provides periodic incentives to its customers so that they remain loyal. This is also to attract and create a new customer base.
Promotions in the Marketing Mix of Wells Fargo

Wells Fargo is a veteran in the banking sector and recognises the true value of promotions. It knows that reinforcing brand image is an important part of a company. Its slogan Together we'll go far is a clear message to its customers and investors about the bank's aspirations and desires. Company's logo is an image of a stagecoach, which has become very popular.
The company advertises through yellow pages, internet, billboards, radio, television and in-store. It has its official website that provides detailed information about its company, products, services, current schemes and promotions. Bankers are encouraging online banking as they want to relate with a new breed of customers, who are techno-savvy.
Liked this post? Check out the complete series on Marketing Mix