Huawei is a private company of Chinese origins and has its headquarters in Shenzhen situated in China. This multinational corporation is associated with telecommunication industry and deals in networking and equipment. Currently, it is the largest equipment manufacturer in telecom industry after overtaking Ericsson in the year 2012. Huawei was founded in the year 1987 by Ren Zhengfei to help in modernising telecommunication infrastructure of his country. Some of the main competitors of this global company are as follows
Sony Ericsson

Cisco Systems

Alcatel-Lucent

ZTE Corporation

Apple

Samsung
About Huawei
Type: Multinational networking and telecommunications
Industry: Information and communications technology
Founded: 1987
Founder: Ren Zhengfei
Headquarters: Shenzhen, Guangdong, China
Area served: Worldwide
Key people: Eric Xu (Chairman) and Guo Ping (CEO)
Number of employees: 195,600
Product Mix in the marketing mix of Huawei
Huawei started its product line by making phone switches and later it earned a contract to build telecommunication network for an army. In the year 1997 company was able to gain its first contract in overseas market and provided fixed-line networking products. Later it launched GSM-based wireless products and eventually UMTS and CDMA. In the year 2011 company announced that it would be providing cloud-computing solutions, data centre, wireless and fixed communication and network infrastructure for global customers. Currently, product portfolio of Huawei core business includes
Telecom networks that include solutions and technologies like fixed and mobile soft-switches, Internet-protocol-Multimedia-Subsystems and home location register. It also facilitates mobile infrastructure, service provider switches and routers and broadband access.
Global services of Huawei offer telecommunication operators necessary equipment for building and operating network. It also provides engineering and consulting services for the improvement of operational efficiencies and it comprises of network integration services for fixed and mobile network, learning services like competency consulting and assurance services like network safety.
Device division of Huawei offers to its content service provider white-label products that include wireless modems, USB modems and wireless routers for connectivity through mobile Wi-Fi, wireless gateways, embedded modules, mobile handsets, set-top boxes and video products. The company also sells devices under its own brand names like smartwatch, tablet PCs and smartphones

.

Place in the marketing mix of Huawei
Services and products of Huawei are deployed in nearly one hundred and forty countries across the globe and it serves five largest operators of the telecom industry in the global market. The company has 170,000 employees to provide efficient working and out of these 76,000 are engaged to work in its research and development division. Huawei has 21 institutes of R&D in various countries like China, Canada, United States, Pakistan, Germany, Sweden, Colombia, Turkey, Russia and others. Distribution channel of Huawei has always been very effective. It believes in developing joint ventures with local authorities and under this relationship it provides dividends in exchange of using products from Huawei.  
Currently, brand Huawei does not deal directly with customers as it believes in cultivating appropriate channel of distribution that includes distributors, sales networking team, enterprise and consumers. Providing an accurate number of products on a given day at a particular place has become very important for the company. Place signifies location, market coverage, mobile phones and online market. It has two vital channels. First is seller's channel that set up an office in target markets for direct sales of products and second is a joint venture for building further brand channels.
Price in the marketing mix of Huawei
Pricing policy of Huawei is unique and is dependent on various factors like its product range, market and prevalent economic conditions of that particular place and desire and ability of people to spend money on a product. The company has decided to follow a product pricing policy for some of its products. It is dependent upon corporate brand strategy as it has launched numerous products with variable prices, for example, an Honor mobile of Huawei brand can be bought at Rs 10,000 and even at Rs 20,000.
The difference is not in its brand value but the products as it contains different specifications. Huawei is blessed in earning great revenues as it is a Chinese company and its labour cost is minimum compared to other countries. Cheap labour is one of the important reasons for forming reasonable pricing policies that help in earning greater revenues as its low-priced and qualitative products are in great demand in international markets.
Promotions in the marketing mix of Huawei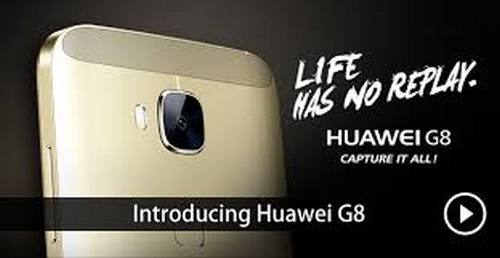 Huawei has undertaken various promotional activities to attract and maintain a healthy consumer base. Its marketing policies include high-level advertising on a large scale. On international platform, the company has deployed a veteran company of British origin to guide itself during various stages of promotion. It has also taken help of print media like magazines and newspapers to print about its products. Online marketing has proved very profitable for this international brand as its flash sales of various products have been appreciated by consumers.
Nowadays people tend to buy through online sites and hence Huawei has maximised its promotional activities through online channels. Brand Huawei has taken special care to employ educated people who have professional ability and knowledge to understand and implement the actual desires of a customer. It has announced sunshine mileage club for members who are dedicated and who have proven their worth by earning extra points. Based on individual performances they earn points and are rewarded accordingly.
Liked this post? Check out the complete series on Marketing Mix