Volvo Cars is a Swedish luxury automotive manufacturer that was established in the year 1927. The company is today owned by Geely Sweden AB and is headquartered in Gothenburg Sweden. Volvo was founded as an SKF subsidiary but SKF later sold most of its shares in 1935 when Volvo was introduced into the stock markets.
It is one of the most metamorphosized companies as it has changed ownership so many times within the less than 100 years of its existence. Some of its subsidiaries today are Volvo Cars of North America, Volvo Cars of Asia Pacific and Volvo Cars of Canada.
About Volvo
Type: Multinational manufacturing corporation
Industry: Trucks, buses, marine and industrial drive systems
Founded: 14 April 1927, Gothenburg, Sweden
Founder: Assar Gabrielsson and Gustaf Larson
Headquarters: Gothenburg, Sweden
Area served: Worldwide
Key people: Martin Lundstedt (Chairman) and Jim Rowan (CEO)
Number of employees: 102,000
Product in the Marketing Mix of Volvo :
Volvo is popularly known for its zeal in the manufacture and subsequent marketing of various types of vehicles, among them the station waggons, compact executive sedans, sport utility vehicles, coupes, and sedans. Its subsidiaries include a number of brands such as Volvo construction equipment, Volvo Trucks, UD Trucks, Mack Trucks, Volvo Buses, Renault Trucks and the UD Trucks
Price in the Marketing Mix of Volvo :
The Volvo models get credit for being dependable and safe. The wide range of brands and categories of which Volvo produces its cars makes the price also to lie in a wide range. Their cars mostly cost an average of between $25,450 and $40,800. The cars are reputed for their quality, safety as well as the technological advancements that come with them.
Volvo employs the use of optimal pricing strategy via clear segmentation. The company has an aim of profit optimisation in the after-sales market segment with a structural balance of a global company. Consulting group implementation has been credited for the development of global pricing together with a segmentation model thereby improving the profit potential of Volvo in the after-sales segment.
Place in the Marketing Mix of Volvo :
The company has over 2,300 local dealers all over the world. These are spread through the over 100 national sales companies in at least 100 countries. Today, the largest consumers of Volvo cars are China, The USA, Sweden as well as most of the countries within the European Union bracket.
In 2015, the company made the record sales as it was able to release more than 500,000 cars into the market. Such a success was attributed to the good performance in all its three core global target market regions. These include Europe where the sales rose by 10%, the USA with upward sales of 24% and China with 11% upward percentage in the last quarter of the year.
Volvo's main production plants are in Chengdu China, Ghent Belgium, and Gothenburg Sweden. On the other hand, its engines are mainly produced in Skovde Sweden as well as in Zhangjiakou China. The body components are produced in Olofstrom Sweden.
Promotions in the Marketing Mix of Volvo :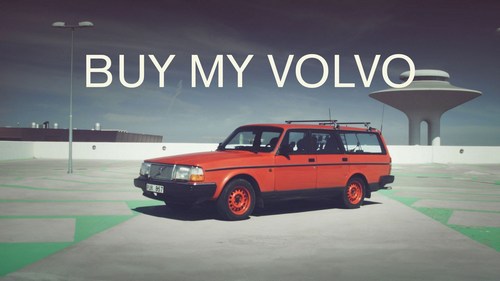 The most important aspect of the brand's promotion has been in its prowess in the production of efficient machines with world class standards of safety being put in place. The variants of car models it manufacturers is also a way of reaching a wide range of customer bases.
For a long time, Volvo has been using a conservative marketing strategy. This has been its greatest misdoing but since the recent introduction of a new strategy that is geared towards Volvo needs, results can be seen. The strategy, which has been dubbed "Volvo Way to Market", has its focus on four areas namely: digital leaderships, marketing tools, service and dealership. It is in the plan of Volvo to concentrate on key international car shows in US, Europe and Asia. Together with this, an annual Volvo showcasing event is also a great marketing strategy.
Liked this post? Check out the complete series on Marketing Mix