Timex Group USA, Inc was started in the year 1854 near Waterbury, Connecticut hence its first name Waterbury Clock Company. It was founded by Thomas Olsen who was a brass manufacturer after which it was legally incorporated as an independent business in 1857.
The company was later named Timex then Timex Corporation and ultimately Timex Group USA in 2008. Its ability to manufacture and sell millions of watches led to Waterbury being nicknamed the "Switzerland of America".
Timex is an Indian wrist watch making company that has been able to establish itself globally as a much-known force, though it has done not as much within the Indian market. Since its inception, it has been expanding its base, both product-wise as well as market-wise. Tough a formidable force, it is not without steady competitions within India
The company has three main competitors that manufacture wrist watches in India namely
Titan is by far the powerhouse in the country as its market share stands at a staggering 65%. Timex comes second with about 12%, Casio with about 4% and Citizen comes last with 2%.
About Timex Group
Type: Multinational watchmaking company
Industry: Watchmaking
Founded: 1854
Founder: Waterbury Clock Company
Headquarters: Middlebury, Connecticut, United States
Area served: Worldwide
Key people: Ronald S. Sletten (Chairman) and Louis Camilleri (CEO)
Number of employees: 30,000
Products in the Marketing Mix of Timex : 
Timex has invested most of its resources, time inclusive in the design, production, and development of an array of products. Some of its signatures products are sold in the popular brands such as Marc Ecko, Tarun Tahiliani, Salvatore Ferragamo, Helix, and Versace. Together with these marketing brands, Timex has also ventured in producing watches such as Intelligent Quartz, Expedition, Classics, Empera, and Weekender.
Lifestyle products are sold through brands such as Marc Ecko and Salvatore Ferragamo, which essentially are high-end products. The youths are mainly targeted by Helix brand. In collaboration with Tarun Tahiliani, a designer, the company has been able to release some bridal ready jewelled watches for the market.
In comparison with other brands, this company has a comparatively lesser number of product designs and varieties.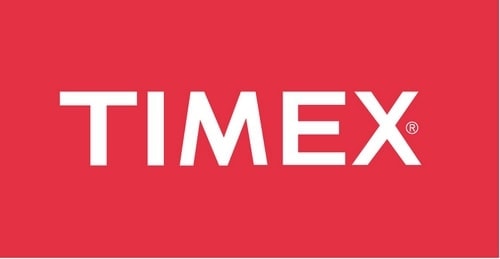 Price in the Marketing Mix of Timex :
Initially, Timex made low-end products that only targeted the timid and budget buyers. With time, the company saw the need of getting the most out of the society. As it is clear that what will impress the rich will definitely not be what the poor wants and the vice versa, Timex started producing different products for different levels and categories of people.
As a result, today you will find Timex watches within the range of Rs. 1,500 all the way to Rs. 5,000 and above for the low and middle-class customers. Classics, Intelligent Quartz and Weekender are some of the brands commonly rated within this price range. The high-end premium watches that will go for more than one lakh are found within the Salvatore Ferragamo and Versace brands. In a nutshell, all classes of people can find something to suit them within the Timex brands.
Place in the Marketing Mix of Timex :
Globally, Timex is doing pretty well as it is very popular. In fact, its main source of revenue is from the international markets. However, in its home country India, the company's performance is very dismal. During the initial years, the company concentrated more on the rural and urban areas only when the market changed to favour the specific areas. In other words, they would move with the wave rather than control the tides.
Today, Timex's target is mainly the urban areas as well as those few classy people in the rural, especially the youth. Timex has opened shops in malls and retail shops especially in the places where youths can be found in maximum as this is their main target group today. It has also gone ahead to market and sell its products in major Indian cities by opening its exclusive stores called Timex World & Time Factory
Promotions in the Marketing Mix of Timex :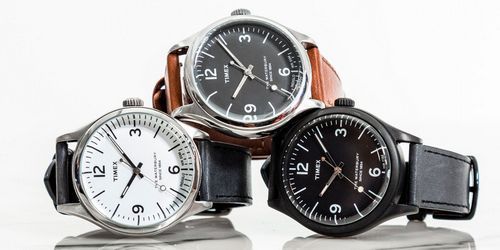 Other than the ordinary website and print media advertisements, Timex has done only two major adverts in its history. Its prime advert was the sponsorship of the 2011 ICC World cup version. During its primary days, Timex has shortly endorsed Brett Lee as its ambassador. However, this was just short lived and thereafter, there hasn't been much that the company has done when it comes to celebrity partnership and endorsement as a way of promoting the company. Other companies have also promoted by-products by giving special discounts, something that Timex rarely does.
Liked this post? Check out the complete series on Marketing Mix