Fiat Automobiles is a subsidiary of its parent company Fiat Group. It is of Italian origin and was established in the year 1899 by its founder Giovanni Agnelli.  It is associated with the automotive industry and deals in the manufacturing of automobiles.  It is a luxury brand with unique and elegant designs. The company has targeted people from upper and upper-middle-income groups as its potential customers.  It faces stiff competition in the consumer market from the following companies-
About Fiat
Type: The automobile manufacturer
Industry: Automotive
Founded: July 11, 1899
Founder: Giovanni Agnelli
Headquarters: Turin, Italy
Area served: Worldwide
Key people: John Elkann (Chairman) and Olivier François (CEO)
Number of employees: 290,000
Product in the Marketing Mix Of Fiat :
Fiat was the largest manufacturer of cars in Italy and occupied ninth position in the global market. It believes in customer satisfaction and its products are a testimony to this vital fact. The company has a long history of manufacturing products.
It has produced engines and carriages, vehicles for military usage, aircraft etc. Fiat manufactures commercial vehicles like SUVs, Sedans and Hatchback and auto-parts. Fiat produces twelve vehicle brands like Ram Trucks, Lancia, Ferrari, Fiat, Dodge and Alfa Romeo.
In Italy, its product range includes both small cars and luxury variants including Ferrari. It also manufactures production systems, metallurgical products, construction and agricultural products, commercial vehicles, buses and trucks. In India, it is involved in the manufacturing of transmissions, engines and automobiles like Linea, Avventura and Punto Eva.  In Japan, it offers Panda and also Fiat 500 in both convertible and coupe body styles.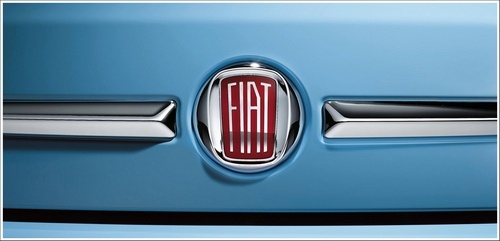 Place in the Marketing Mix Of Fiat :
Fiat has spread its product network in several countries of the world. The main market of Fiat has been Europe and South America.  It has special ties with the United States as a manufacturing plant was opened in Poughkeepsie in the year 1908 and began manufacturing Fiats from next year.  It has formed joint-venture in countries like Russia, Serbia, Pakistan, Turkey, France and Italy. It has a joint deal with Tata Motors in India and with Chery Motors in China.
Fiat has manufacturing plants in several countries like Argentina, Mexico and Poland but the largest of them is situated in Brazil. Its annual production capacity is nearly two million cars. The company is served by an efficient workforce that includes nearly 130,000 employees working all over the world. In India manufacturing plant is located at Ranjangaon in Maharashtra. Fiat has a strong distribution network that involves dealership programs
Price in the Marketing Mix Of Fiat :
Fiat is an international company with global presence. Its products are of high quality and are available in several countries of the world. It faces stiff competition in the consumer market and hence cannot afford to adopt a premium pricing policy. For its first-class products, the company has adopted mid-premium pricing policy. It solves a lot of its dilemma as it now can face its competitors with competitive pricing that is marginally closer to them.
Fiat has encouraged value-based pricing system as it knows that its products are of superior quality than its rivals. Nowadays consumers prefer qualitative products and do not hesitate to shed few dollars more for better products. During certain periods brand cuts down its prices to make them more attractive and economic. The company has kept reasonable prices for its products to make them affordable for its customers.
Promotions in the Marketing Mix Of Fiat :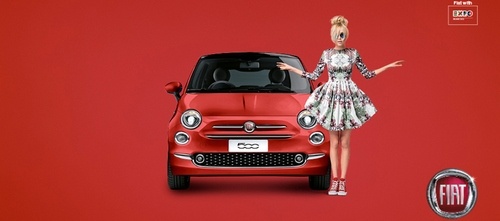 Fiat has been involved in several events and sponsorship programs. In year 1971its model Fiat 124 Sports Spider participated in World Rally Championship. Fiat 131 Abarth replaced 124 and went on to become a successful rally car. It won World Rally Championship thrice in years 1978, 1977 and 1980. Fiat Punto S1600 in the year 2003, won Italian Rally Championship and Fiat Grande Punto S2000 in the year 2006 won FIA European Rally Championship with wins in consecutive years 2009, 2010 and 2011.
In the year 2009, Fiat United Kingdom signed a deal with BSM or British School of Motoring for using Fiat 500 as its learner vehicles. According to this contract, Fiat United Kingdom would be supplying 14,000 vehicles to BSM in four years.
Liked this post? Check out the complete series on Marketing Mix