Lululemon Athletica is a public company of Canadian origin. It is associated with lifestyle and retail industry as it deals in apparel for men, women, and girls. The company was founded in the year 1998 by its founder Chip Wilson. The team of Lululemon Athletica works in tandem with its suppliers to offers authentic products with inspired designs, usage of technical materials, sophisticated manufacturing, advanced sewing techniques and innovative features. It faces rivalry from the following brands
Under Armour
Nike
Adidas
Cooper Canada
Bauer Hockey
Kuusport
Canada Goose
About Lululemon Athletica
Type: Athletic apparel retailer
Industry: Retail, Apparel
Founded: 1998
Founders: Chip Wilson
Headquarters: Vancouver, British Columbia, Canada
Area served: Worldwide
Current CEO: Calvin McDonald
Number of employees: 26,000
Major products: Yoga pants, athletic apparel, accessories
Products in the Marketing mix of Lululemon Athletica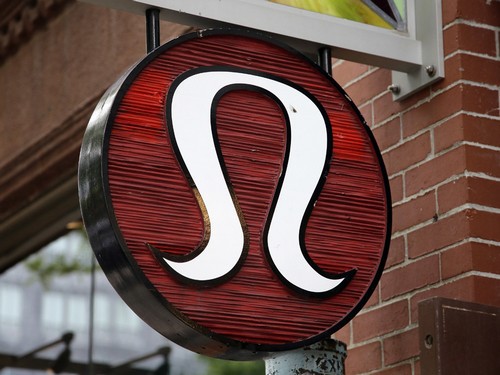 Lululemon Athletica is an international brand inspired by yoga and hence is a retailer of athletic apparels. It makes different types of athletic wear that includes pants, shorts, performance shirts and also yoga accessories and lifestyle apparel.
Lululemon Athletica has a diversified range of apparels for men, women, and girls and also offers educational information on fittings and sizes, fabrics and their care, yoga, and goal settings. The company uses Luon, a cutting-edge material, which is durable and strong and Luxtreme, a silky and lightweight material, as its fabrics.
It promises to deliver athletic fit, colorfastness, wick moisture and maximum function. The brand has collaborated with leading suppliers of fabric to offer advanced material that they sell under their own trademark. Apparels from Lululemon Athletica have innovative features to encourage convenience like special pockets to hold keys, credit cards, clips for heart monitors, digital audio player and elastic bands attached to zipper. Its qualitative and diversified product kitty includes
Women
Outerwear and Jackets
Vests and Hoodies
Sweaters
Long Sleeves and Short Sleeves
Onesies and Dresses
Tanks
Swimwear includes both top and bottom
Bras
Pants
Crops
Skirts
Shorts
Wraps and Scarves
Props and Yoga Mats
Hair Accessories and Hats
Bags
Shoes
Water Bottles
Underwear and Socks
Men
Shoes
Water Bottles
Underwear and Socks
Hats
Bags
Props and Yoga Mats
Swimwear
Shorts
Tights
Joggers
Pants
Hoodies and Jackets
Long Sleeves and Short Sleeves
Polos
Tanks
Girls
Swimwear including top and bottom
Outerwear and Jackets
Vests and Hoodies
Wraps and Sweaters
Long Sleeves and Shirt Sleeves
Leotards and Bodysuits
Tanks
Bras
Skirts
Shorts
Crops
Pants
Underwear and Socks
PBteen Bedding
Hats and Headbands
Gloves and Scarves
Bags
Place in the Marketing mix of Lululemon Athletica
Lululemon Athletica started its operations from Canada and with time has spread its presence in the international market that includes places like United Kingdom, France, Germany, Singapore, Hong Kong, Sweden, Taiwan, Switzerland, the Netherlands, New Zealand, China, Australia, Canada and the United States. It has its headquarters based in Vancouver in Canada.
Lululemon Athletica has a strong distribution channel that helps in distributing its products far and wide in the domestic and international arena. It has opened storefronts in street locations, malls, and lifestyle centers that offer the brand maximum exposure in terms of customer presence. Products are strategically displayed in each and every outlet to gain utmost attention. Customers are allowed to browse the outlet so that they can feel and touch the products. The customers have the satisfaction of knowing the product which they want to take home. The employees are well-trained to offer impeccable services. Lululemon Athletica has an official website that works as its store and offers products for sale. The company also sell its products via fitness centers, health club and yoga studious.
Price in the Marketing mix of Lululemon Athletica
Lululemon Athletica at the end of the financial year 2015 posted its revenues and total assets at 1.79 billion US Dollars and 1.29 billion US Dollars respectively. The company is known for its high-quality and stylish items and has targeted middle-class individuals from urban cities who are health conscious and who play sports regularly. The perceived targets are mainly established in their secured income group or are professionals who can easily afford high brands as part of their daily routine.
Lululemon Athletica has a high brand position because it differentiates itself with its product offering. The company does not have a serious competitor in the consumer market because none of the other companies use the same material used by this brand.
It has kept a value-based policy for all its products. This policy has proved to be a success for the brand because its customers take into consideration the quality of the product in respect of the money shed against it. Lululemon Athletica has adopted a premium pricing policy for its qualitative products as they will be purchased by high-end customers for whom money matters less than brand value and quality.
Lululemon Athletica has also adopted a promotional pricing policy and offers incentives, discounts, free shipping to maintain its customer base.
Promotions in the Marketing mix of Lululemon Athletica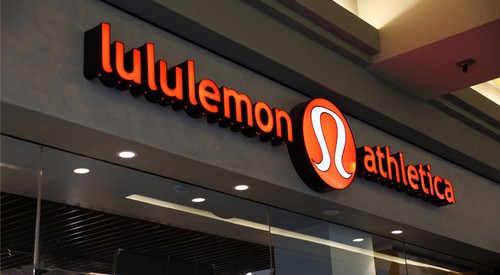 Lululemon Athletica has positioned itself as a prestigious brand and has used exclusive marketing for promoting its brand awareness.  For the company, its stores are its most important advertising tool. Sales representatives offer personalized service and encourage the clients to go through the store at its own leisure. Customer service is the best advertising tool of the brand and it employs efficient staff to handle all matters.
The company has its official website to advertise products. When the website is visited by customers they also receive an educational tutorial on various fabrics. Lululemon Athletica has created a user-friendly website that helps in gathering required information easily.
Lululemon Athletica has participated in several public relation activities. Every year all its outlets choose eight charitable offerings it wants to donate and through this project builds a great image of its firm. The company has chosen athletes and other influencers as its brand ambassador so as to elevate their communities and create positive brand awareness amongst the fitness freaks. Some of its Global yoga ambassadors are Baron Baptiste from the United States, Ryan Leier from Canada, Gloria Latham from Greece and Kerri Kelly from the United States.
Liked this post? Check out the complete series on Marketing Mix