Starting its operation in the year 1930, American Airlines has become the largest Airline globally based on Revenue, a number of destination served, fleet size and Scheduled passenger-kilometers flown.
The AMR Corporation, the parent company of American Airlines filed for Bankruptcy protection in 2011 due to the downturn in the airline industry. In the year 2013 in order to create largest United States airline, US Airways and American Airlines operation were merged under the brand name of American Airlines.
Segmentation, targeting, positioning in the Marketing strategy of American Airlines –
American Alliance uses a mix of demographic, geographic and psychographic variables in order to serve the customer. Segmentation helps in understanding the different groups of customers based on distinctive population variables.
It uses undifferentiated targeting strategy to cater to the growing needs of the customer globally.
After the global turmoil in 2008 and merger of the US airlines in 2013 to form a larger Aviation entity has resulted into repositioning the group. It uses user benefit based positioning strategy to create a mental mapping in mind of the customers based on the benefits offered.
SWOT analysis – Here is the SWOT analysis of American Airlines.
Mission- "To do trustworthy things for the team, who in turn will continue to take great care of the customers who count on American Airlines"
Vision- "Not Available"
Tagline- "The World's Greatest Flyers Fly American"
Competitive advantage in the Marketing strategy of American Airlines –
Strong Domestic Presence: American Airlines has been generating more than 60% of the revenue from the domestic routes.  More than 55 million passengers board regional carriers planes and 44% of which get connected to or from mainline flights of America Airlines. Of these passengers, 26 million approx. and 28 million approx were enplaned by wholly-owned regional carriers and third-party regional carriers respectively.
Oneworld Alliance:  American Airline is the founding member of world's third largest Airline alliance "Oneworld" and members-elect of which serves more than 1,050 destinations with more than 14,000 daily flights to 150+ countries globally.
Focus on Passenger business: More than 70% of its revenue comes from the Passenger business as airfare forms 87% of the revenues of American Airlines.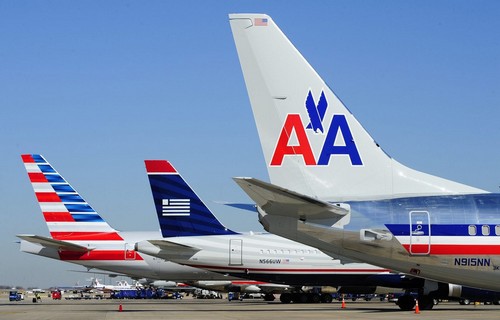 BCG Matrix in the Marketing strategy of American Airlines –
American Airlines operates in three Strategic business units (SBU) i.e. Mainline Passenger, Regional Passenger and Cargo segments.
Since Mainline passenger business segments contribute more than 69% of the operating revenue and therefore it is Stars in the BCG matrix and other segments are question marks in the BCG matrix.
Distribution strategy in the Marketing strategy of American Airlines –
It operates with extensive international and domestic network with an average of 6,715 flights per day to more than 360 destinations in 50+ countries from hubs such as Dallas/Fort Worth, Philadelphia Charlotte, New York, Chicago, Washington D.C, Los Angeles, Phoenix, and Miami.
Through its Regional airline subsidiaries and third-party regional carriers, in 2016 it operated 930 mainline aircraft and an additional 606 regional aircraft.
Brand equity in the Marketing strategy of American Airlines –
American Airlines has been ranked 247 in Forbes magazine list of global 2000 brands and ranked 67 in Fortune 500 list (as of May 2017). The brand has been valued at $ 21.1 billion as of may 2017 (market capitalization value method) generating revenue of $40.18 billion.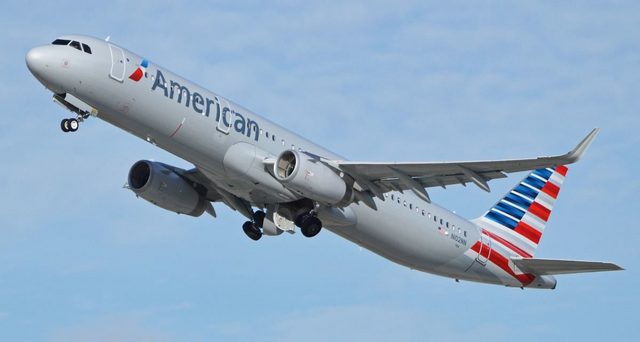 Competitive analysis in the Marketing strategy of American Airlines –
On its domestic non-stop flights it faces competition from one or sometimes more than one airline such Hawaiian Airlines, United Airlines, Frontier Airlines, Alaska Airlines, Air Lines, Delta, JetBlue Airways, Spirit Airlines, Virgin America and Southwest Airlines.
In cargo segment, it competes with cargo & charter airlines and alternative modes of transportation such as Road/ Ground and rail transports.
Competition is such fierce in the industry that on market to market basis price discounts, target promotions, fare matching, changes in pricing structures, and loyalty program initiatives affect the choices made by the customer.
Market analysis in the Marketing strategy of American Airlines –
Regional, national and international players operate in the Aviation industry. The market faces several constraints such as unsold inventory, low-fare, low-cost carriers such as Southwest Airlines etc, Price wars, regional frequency, rising fuel cost, government regulations, high entry & exit barriers for the companies.
Customer analysis in the Marketing strategy of American Airlines-
Customers of American Airlines are the passengers who want to travel to the distant places in the US internationally and Corporate who wants cargo transportation services.
Retail customers of the American Airlines are further divided into Mainline and Regional Passengers.
Liked this post? Check out the complete series on Strategies