InterGlobe Enterprises started its operation in august 2006 with main focus on low fares and best service in the industry. Indigo is one of the fastest expanding airlines of India. With currently running a fleet of 110+ aircrafts including both domestic & international and recently by taking delivery of A320neo Indigo becomes Asia's first and world's 2nd A320neo operator which will enable the company to offer affordable air transportation. Indigo has emerged as pioneer in changing the face of the struggling aviation industry.
Segmentation, targeting, positioning in the Marketing strategy of Indigo Airlines
Benefit segmentation strategy is used by Indigo Airlines to cater to the changing needs of developed & developing nations. It mainly targets people by offering the benefits of low pricing as Air travel is perceived as an expensive travelling option.
By targeting different markets judiciously considering Demand–supply constraints, Indigo within the span of 10 years since its inception has emerged as the best player in the industry by using differentiated targeting strategy.
As far as brand image is concerned, it has positioned itself as value based carrier providing hassle free experience of traveling.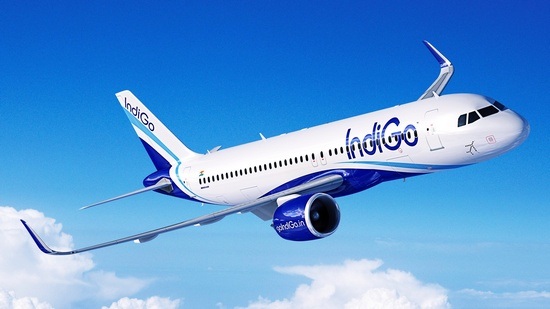 Marketing mix – Click here to read the Marketing mix of Indigo Airlines
Mission – "Providing "low fares, on-time flights and a hassle-free experience" to our passengers."
Vision- "Not Available"
Tagline – "Go Indigo"
Competitive advantage in the Marketing strategy of Indigo Airlines
Indigo is a no-frills carrier; a strategy which is helping the airline in keeping the cost of operation low and passing on the benefits to end customers.
Operating to limited number of destinations has helped the carrier to remain focused and this is one the competitive advantage that Indigo have over peer companies.
Low operational overhead, Indigo is using AirbusA320-200 aircraft in its fleet and recently they had received the delivery of A320neo aircrafts to continue making air transportation affordable to the customers.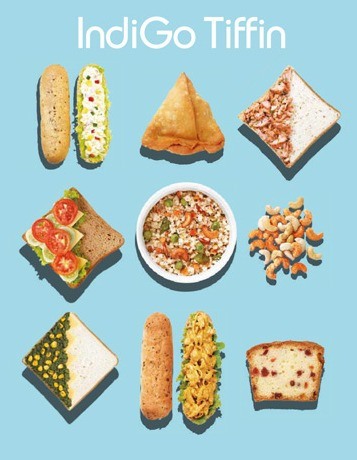 BCG Matrix in the Marketing strategy of Indigo Airlines
No-frill segment with no meal and no entertainment options are stars in BCG matrix as due to affordable & low-cost option it has high demand in the market. But because of the options available, competition is high as well.
Its premium services like Indigo CarGo, Indigo Experience etc., are question mark because customers find MNC carriers with international presence services more attractive and it is value for money for them.
Distribution strategy in the Marketing strategy of Indigo Airlines
Indigo is flying to 40 destinations and daily operating 680 flights has helped the company in emerging as a market leader. It outsources inflight catering/eatables from an outside vendor. These are presented to customers on payable basis.
Brand equity in the Marketing strategy of Indigo Airlines
Indigo is the Number 1 brand in India in the airline industry. Since its inception Indigo has been successful in creating a positive brand image, even in its commercials it pitches itself as a low cost carrier and "every time on time" arrival.  It has won several awards for being the low-cost carrier from the year 2007-2015 continuously.
Competitive analysis in the Marketing strategy of Indigo Airlines
Indian aviation industry is crowded with several companies and each company is struggling with their profitability ratio and they are redesigning their strategies to survive in the growing competitive market. In contrast, Indigo has been consistent with the "low cost, lost price" policy. Indigo has consistently expanded its fleet size, recent one by getting delivery of A320neo in Feb. '16.
Also aviation industry is facing stiff competition from other modes of transportation like railways, Volvo buses, and increase in demand of cars.
Market analysis in the Marketing strategy of Indigo Airlines
India aims to become 3rd largest aviation market  in the world by 2020 and aviation industry is going through the phase of fast expansion driven by several factors like LCC (Low cost carriers), advanced IT enabled & modern airports. Companies like Indigo are driving the growth of the market by implementing some of these.
Customer analysis in the Marketing strategy of Indigo Airlines
Customers of Indigo Airlines are mainly working professionals and upper middle income group. Customers are majorly in the age bracket of 20-45 years.
Liked this post? Check out the complete series on Strategies