The house of Dior founded in 1946 is the symbol of elegance, luxury and excellence. Over the period of 70 years, Dior has continued to inspire the fashion industry through its elegant and stylish design which is ahead of time and is a trendsetter.  Dior as the brand named after the founder Christian Dior and deals in design, sales & marketing of Fashion apparels, accessories and beauty products.
Segmentation, targeting, positioning in the Marketing strategy of Dior –
Dior uses a mix of demographic, psychographic and behavioural segmentation strategies to make its offering available to the target market.
Differentiated targeting strategies are used by Dior to promote & attract a particular group of customers.
It has been successful in positioning itself as a brand which carries rich heritage and at the same time challenge the trends and status quo of the fashion industry and modern society. It uses value-based positioning strategy to position itself as a premium brand.
Marketing mix – Here is the Marketing mix of Dior.
SWOT analysis – Here is the SWOT analysis of Dior.
Mission – "True Luxury requires genuine materials and the craftsman's sincerity. It is only meaningful when it respects tradition"
Vision – "Not Available"
Tagline –"Dior Love Chain"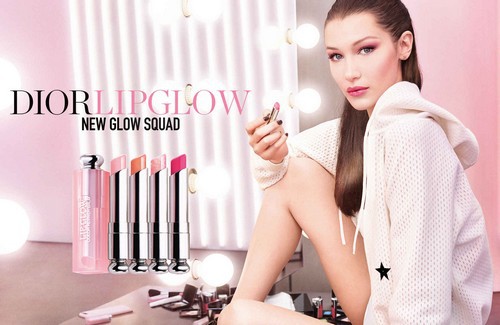 Competitive advantage in the Marketing strategy of Dior –
Renowned company: Dior is one of the trendsetter companies in the fashion industry which has been carrying its legacy & heritage since inception.
Strong Parent company: Dior is the brand of Christian Dior Group, which has several brands in its brand portfolio such as LVMH, Christian Dior and several other brands in the product categories such as Wines & Spirits, Fashion & leather goods, Perfumes & cosmetics, Watch & jewellery and other accessories items.
Promotion through celebrities & fashion shows: Dior has been promoting its brand through sponsoring exhibition shows, fashion shows and associating itself with various celebrities such as Johnny Depp, Robert Pattinson, Rihanna, Natalie Portman and many others.
BCG Matrix in the Marketing strategy of Dior –
The business segments of Dior are divided into three categories which bring in revenue for the company. It operates in segments such as Wholesale, Retail & Other activities and License Royalties.
All three business segments in which it operates are Stars in the BCG matrix.
Retail & Other activities business generated 971 million Euros, wholesale generated 56 million Euros and through License Royalties it generated 15 million Euros revenue (December'16 data).
Distribution strategy in the Marketing strategy of Dior –
Dior distributes its offerings through various channels such as exclusive stores, e-commerce sites, multi-brand stores and high-end supermarkets so as to make the products available globally. Christian Dior Couture group have more than 4000 stores globally with presence in 35 countries across the globe.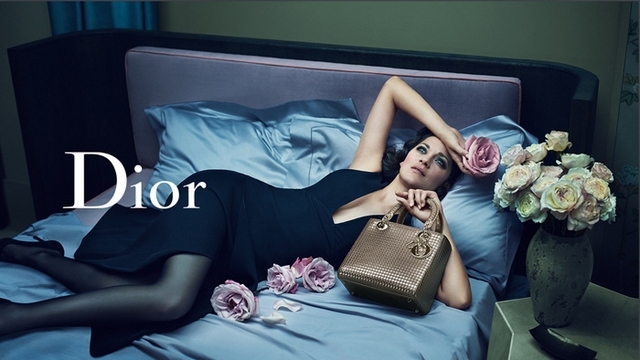 Brand equity in the Marketing strategy of Dior –
Dior has been ranked 189th in Forbes magazine list of global 2000 brands (as of May 2017) while it has been ranked 234 in the fortune 500 list (June 2016). The brand has been valued at $42.7 billion as of may 2017 (market capitalization value method) generating revenue of $43.7 billion.
Competitive analysis in the Marketing strategy of Dior –
The clothing and accessories market is overcrowded with a large number of local, national, international, private labels and counterfeit products who are giving head-on competition and are affecting the brand image of the renowned brands. It competes with companies like LMVH, Chanel, Zara, Gucci etc. globally.
The house of Dior is one of the world's renowned names in the premium apparel market.
Market analysis in the Marketing strategy of Dior –
Various market forces affect the companies in luxury fashion & accessories segment. Counterfeit products brands create negative word of mouth for the brand.
Changing lifestyle, Fad short life-cycle, rising labour costs, supply-side imitation risk, customer loyalty, negative word of mouth are some of the factors affecting the companies operating in this industry.
Customer analysis in the Marketing strategy of Dior – 
Customers of Dior are the people in the age group of 15-40 who have an inclination towards the fashionable apparels & accessories. Customers of Dior are from upper middle income and upper-income social groups.
Liked this post? Check out the complete series on Strategies