From unconventional PC start-up to global technology leader, the common thread in Dell's heritage is an unwavering commitment to the customer. As a leading technology company, Dell has a fantastic long-market term growth strategy and focuses with a single-minded purpose on customers. It was one of the first laptop companies to offer mass customization in its laptops. 
Segmentation, targeting, positioning in the Marketing strategy of DELL 
DELL segments its offerings based on Psychographics & Demographics factors. It targets tech savvy people, Professionals & Executives. Moreover it makes customer engagement channel strong in order to stand ahead of other companies.
A strong connect with customers as well as serviceability are the winning factors in the hardware & software industry and that is what dell is working on. Dell's strategy is global. It realizes that being geographically closer to the customer is essential in carrying out its marketing strategies as well as in enabling it to build customer base.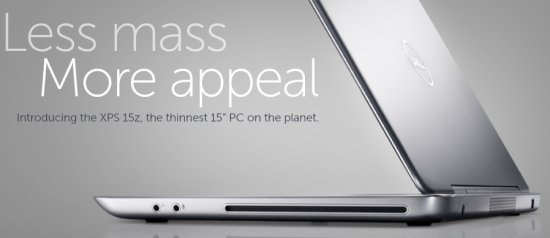 Dell positions itself based on User & benefit based positioning strategies in order to differentiate itself from the other players in the market.
Marketing mix – Click link for Marketing mix of Dell
SWOT analysis – Click link for SWOT analysis of Dell
Tagline-"The Power to do more".
Competitive advantage in the Marketing strategy of DELL –
Dell has its manufacturing units in emerging markets like China, India, Ireland etc. apart from the developed economies in the world. The major competitive advantage that the Dell is its serviceability i.e. prompt response, better customer service and the value delivery channel. 
One of the sources of Dell's initial competitive advantage can be attributed to its famous direct selling and build-to-order approach. This just-in-time (JIT) strategy allowed it to operate with the lowest inventory level in the industry. Dell works on customer driven strategies by collaborating with customers to find ways to make technology work for them.
BCG Matrix in the Marketing strategy of DELL –
Most of Dell products are stars because of the heavy competition in the technology segment. Personal computers segment of DELL is a star. Due to the high acceptance of Smartphones, people are shifting to smartphones because they find it portable & handy. But still, many tech savvy people love Dell's unique offerings like Alienware as well as XPS series.
Enterprise solution of DELL are stars as they work on "Build to Order" strategy to cater the vast B2B market.
Recently it ventured out in smartphone market but still is unable to make its presence felt and it stands as question mark in BCG matrix. 
Distribution strategy in the Marketing strategy of DELL –
DELL works on build to order business model and uses Just in time strategy to distribute its products at optimal prices there by decreasing the inventory cost and delivery time. Dell also has its own dedicated retail stores. But the major sale is driven through modern retailers as well as Ecommerce. 
Dell is one company where the direct orders to its home site are also fantastic. This is because Dell offers you to build up your laptop with the specifications that you want, thereby giving you a customised laptop.
In order to support its hardware business it has    DELL solution centres to provide support services 24/7 to its customers. 
Brand equity in the Marketing strategy of DELL –
DELL saw a meteoric rise in year 2013 , going from fifth place to second in terms of Brand equity. Despite being the third-most popular brand — with 12.8 percent market share, according to Gartner (2013) report, DELL relies on customer trust to build evolving brand image. Customers rely on Dell to deliver technology solutions that help them do and achieve more, whether they're at home, work, school or anywhere in their world.
Competitive analysis in the Marketing strategy of DELL –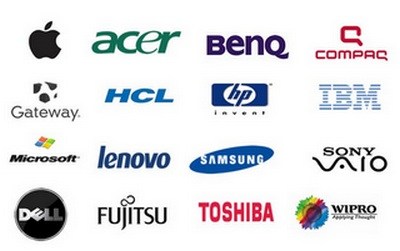 DELL is facing tough competition from other players like Lenovo, Hewlett packard as well as from assemblers and Chinese manufacturers & price wars is also affecting their market share. Smartphones are the major threat to the PC market which is affecting the industry as a whole. Selection of suppliers is the major factor that affects company's profitability in the IT hardware industry while software industry is driven by the serviceability. 
Market analysis in the Marketing strategy of DELL –
The market is highly competitive with many branded as well as unbranded players in the market, keeping the company on its toes. The advantage of Dell is its set distribution channel with some strong players. Internal market is ripe with competition with many brands trying innovation and differentiation. In the external market front, the sale of smartphones is restricting the sale of laptops a lot.
Customer analysis in the Marketing strategy of DELL –
Customers of DELL are the tech Savvy youngsters as well as professionals who use DELL products to make their life easier. DELL has different SKU's for different customers, each of them holding its own advantage. For example – the premium customers have Alienware and XPS at their disposal. Under enterprise solution business vertical it targets companies with customised solutions.
Liked this post? Check out these detailed articles on
Topic of Brand Strategies
Alternatively, check out the Marketing91 Academy, which provides you access to 10+ marketing courses and 100s of Case studies.