With more than 470 Million customers across the globe in mobile telephony, more than 13 million customers in fixed broadband and 10 million customers in cable TV; Vodafone is connecting people worldwide and making communications across different mediums convenient & secure.
Over the years Vodafone has diversified its businesses from being merely a mobile telephony company to emerging as a major player in communication services industry which deals in broadband services, internet of things, Cloud services and mobile telephony.
Segmentation, targeting, positioning in the Marketing strategy of Vodafone –
Vodafone uses a mix of segmentation strategies to segment its offerings in mobile network services, enterprise services and broadband services accordingly. It uses geographical, demographical and psychographic segmentation
Vodafone is targeting different sections of the societies with their different offerings. Therefore it uses selective and differentiated targeting strategy.
Vodafone with its zoo-zoos ad campaign has been successful in creating top of mind awareness amongst communication services companies around the world. It uses value-based positioning strategies.
Marketing mix – Here is the Marketing Mix of Vodafone.
SWOT analysis – Here is the SWOT analysis of Vodafone.
Mission- "Creating opportunities every day with the help of communication"
Vision- "To improve people's livelihood and quality of life by delivering connectivity and innovative services to them"
Tagline-"Power to you".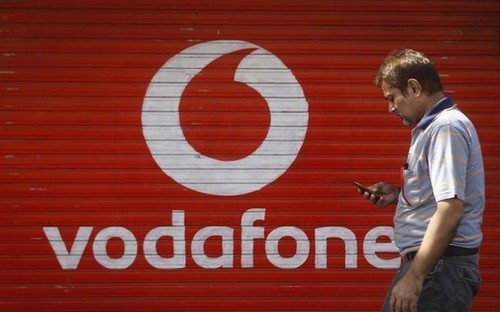 Competitive advantage in the Marketing strategy of Vodafone –
Enterprise Solutions: Although 66% of its total revenue of 41 billion Euros (2016 annual report data: 31st Dec; 16) comes from retail consumers the enterprise solutions offered by the company with 28% revenue share is the key growth driver in its business portfolio.
Stronghold in the European market: With 66% revenue contributed by European market, Vodafone has maintained its extensive presence by facilitating 87% of the market with 4G services and carrying 50% of the total data traffic on 4G networks.
Innovative Products: Its various products & services such as Vodafone Portrait, Vodacom, M-Pesa, Vodafone One and Vodafone Speechmark, has helped the company in being competitively ahead of its competitors in the respective market.
BCG Matrix in the Marketing strategy of Vodafone –
Vodafone deals in business verticals namely mobile telephony business, fixed-line services. Whereas mobile telephony business stars in the BCG matrix while Fixed-line services are a question mark in the BCG matrix due to the presence of various other companies in the market.
Distribution strategy in the Marketing strategy of Vodafone –
It operates in Europe, Asia Pacific, and the Middle East where Asia Pacific & Africa are the emerging markets for Vodafone which contributes 32% of the total revenue. It has partnership agreements with local mobile operators in 58 markets and is operating through a joint venture or associates in mobile networks market in 26 countries.
Vodafone reaches to its customer through a variety of channels such as retail outlets, Vodafone exclusive stores, distribution partners, third-party retailers, and through online medium. Currently, there are 16000+ Vodafone exclusive branded stores globally.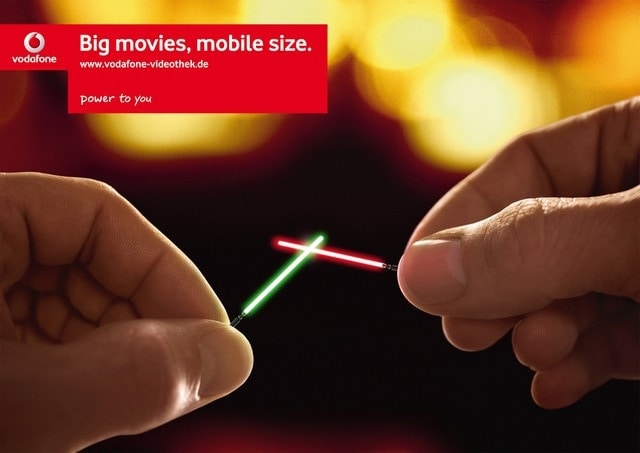 Brand equity in the strategy of Vodafone –
Whether it is zoo-zoos advertisements or the M-Pesa movement in the African market, these vital steps and products have helped the company in creating high TOMA (Top of mind awareness), increasing ARPU (average revenue per user), and customer pulls in the market.
As per Forbes list of brands globally, Vodafone has been ranked 395 out of 2000 brands with a market capitalization of $ 87.3 billion.
Competitive analysis in the Marketing strategy of Vodafone –
The telecommunications industry is competitive with the large numbers of the mobile telephone, TV cable and fixed line providers competing in the interrelated industry. Vodafone has differentiated its services from the other 12 major telecom companies through its array of offerings high-quality network infrastructure, and converged offerings (mobile telephony, fixed-line, broadband and cable TV) which helped it in capturing a high share of wallet of the customers.
Market analysis in the Marketing strategy of Vodafone –
Various market forces such as high infrastructure cost, price wars in the most competitive markets, saturated mobile telephony market, government regulations affect the companies operating in the industry. Government regulation such as the recent one Vodafone and Hutch deal which was penalised by the Indian government for tax evasion case
Customer analysis in the Marketing strategy of Vodafone –
Customers of Vodafone group consist of the retail customers, third-party resellers and corporate companies. 92% of the customers of Vodafone are individuals/ families while 8% of its customers are enterprises.
Liked this post? Check out the complete series on Strategies