The theme-based chain of restaurants; Hard Rock Cafe Inc. was founded way back in 1971 by Isaac Tigrett and Peter Morton in London.
Initially, it started with walls covering with rock and roll memorabilia, a trend which expanded to others in the chain. The timeless foundation and simple beginnings have helped the brand in carrying its legacy over the world in different business formats which include restaurants, hotels, casinos and live music venues.
The business of Hard Rock International was sold to Seminole Tribe of Florida in the year 2007 and since then it is headquartered in Orlando, Florida.
Segmentation, targeting, positioning in the Marketing strategy of Hard Rock Cafe-
Segmentation strategies are being used by a brand to divide the population on similar population characteristics. Hard Rock Cafe uses segmentation strategies based on the mix of geographic & demographic segmentation variables such as Social class, Income level, gender, regions, city/ urban centres etc.
Undifferentiated targeting strategy is used by the company to serve the demands of the different customer groups.
The brand has positioned itself based on value-based positioning strategy in order to promote the brand as a penchant for fun, a zen faith in serendipity, and a passion for rock 'n' roll.
Marketing mix – Here is the Marketing mix of Hard Rock Cafe.
SWOT analysis – Here is the SWOT analysis of Hard Rock Cafe.
Mission- "To spread the spirit of rock 'n' roll by creating authentic experiences that rock"
Vision- "Not Available"
Tagline- "Love all, Serve all".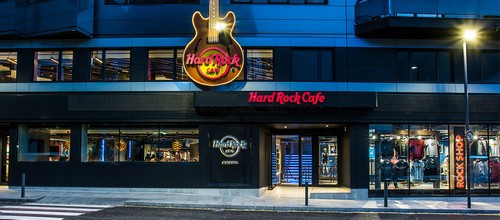 Competitive advantage in the Marketing strategy of Hard Rock Cafe-
1. Strong Presence across various formats:
As the company has the presence across various formats in some of the prominent places globally, excellent ambiance, live performances in Hard Rock Cafe is what makes the business model of the brand successful.
2. Brand Recall:
Astonishing service, the variety of events organized on the regular basis, broad menus and enhanced customer experiences through customer-centric programmes are helping the brand in increasing TOMA (top of mind awareness).
BCG Matrix in the Marketing strategy of Hard Rock Cafe-
The brand operates in business segments such as Hard Rock Cafes, Hotels, Casinos, merchandise and Live performances.
The company have these formats of businesses in some of the prominent locations and the service provided by the company is making it more successful in most of the formats it operate with, therefore apart from merchandise segments, other business segments are stars in the BCG matrix while merchandise is the question mark in the BCG matrix.
Distribution strategy in the Marketing strategy of Hard Rock Cafe-
Hard Rock International has the presence in more than 75 countries globally through one or more format of businesses which helped the company in emerging as a successful theme restaurant chain. It has 176 Cafes, 24 hotels and 11 casinos located in some of the iconic cities such as London, San Francisco, Sydney, New York, and Dubai.
The company operates through franchise as well as company-owned, licensed and/or manages hotel/casino properties globally including in Bali, Singapore, Cancun, and Ibiza.
Brand equity in the Marketing strategy of Hard Rock Cafe-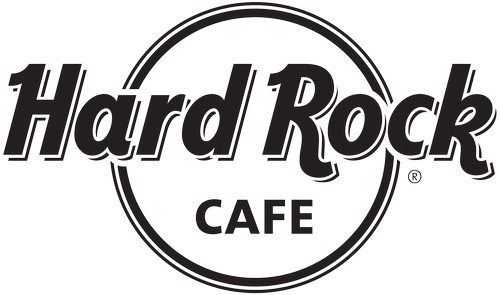 Hard Rock International has been ranked 171st in Forbes magazine list of Americas best employer. The brand have won several awards and accolades across different formats in different countries globally such as Hotel, Penang has been awarded TripAdvisor 2018 Traveller's Choice Award, Malaysia's Top 10 Hotels & Resorts (2017) award; Hotel Bali has been awarded Bali Tourism Awards 2017 / 2018, TripAdvisor 2018 Travelers' Choice Awards and many others.
Competitive analysis in the Marketing strategy of Hard Rock Cafe-
The company competes in one or more segment with local and international chains based on ambiance, theme, live performances, quality of food, quality of service, convenience, strategic location, price, Menus and brand name.
Since the company operates with different formats of business so it becomes easy as well as competitively profitable for the company to harness each business capabilities to support the other.
It competes with companies like House of Blues, Planet Hollywood, Rainforest Cafe etc.
Market analysis in the Marketing strategy of Hard Rock Cafe-
Since the company operates in more than 75 countries globally; it is exposed to the risk of country-specific regulatory guidelines, exchange risk, supply chain management failure, bottlenecks created by meta-market industries etc.
Increase in global tourism, tourist-friendly VISA formalities, migration of people from rural to urban, changing lifestyle, increasing purchasing power parity is some of the factors driving the growth of the industry.
Customer analysis in the Marketing strategy of Hard Rock Cafe-
Customers of Hard Rock Café are the music lovers, business professionals who are for business meetings in the hotel, families on vacations, company's representatives on trips etc.
Majority of the customers of the brand are in the age group of 20-35 years who are either working or married and wants to enjoy the moment with their friends or their loved ones.
Liked this post? Check out these detailed articles on
Topic of Brand Strategies
Alternatively, check out the Marketing91 Academy, which provides you access to 10+ marketing courses and 100s of Case studies.