Founded in 1942, the company was set up with an objective of taking over world's biggest and famous paint companies operating in India. The customer-centric approach and innovative spirit have helped the company to continue to be a market leader in paints since 1967.
Asian paints group operates in 19 countries with subsidiaries such as Berger, APCO, Scib Paints, PPG Asian Paints, Taubmans, Sleek Kitchens, Kadisco and many others. It is India's leading paint group with the turnover of Rs 170.85 billion (2016).
Segmentation, targeting, positioning in the Marketing strategy of Asian Paints –
Asian Paints uses the mix of demographic, geographic and psychographic segmentation variables such as age, income group, geographic region, attitude, behavior and many others to segment the market in a group of similar attributes.
Differentiating targeting strategy is used by the company as to cater to the changing needs of the different segment of customers.
Usage class and value-based positioning strategies are used by Asian Paint to communicate the deliverables of the brand to the end customer.
Marketing mix – Here is the Marketing mix of Asian Paints.
SWOT analysis – Here is the SWOT analysis of Asian Paints.
Mission- "Not Available"
Vision- "To become one of the top five decorative coatings companies worldwide by leveraging its expertise in the higher growth emerging markets."
Tagline-"Aspiring to inspire always"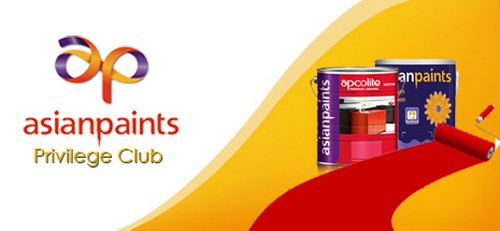 Competitive advantage in the Marketing strategy of Asian Paints –
Strong product portfolio:  It product portfolio consist of wide range of paints for different purposes such as Interior Wall Finishes, Exterior Wall Finishes, Enamels and Wood Finishes along with Waterproofing, adhesives and wall coverings, Industrial painting, Home Improvement, and Décor.
Visibility of the brand:  Asian Paints distributes its products in nook & corner of the country by making its products with varied SKU's (stock keeping units) available on the shelf of the stores which creates high visibility and TOMA (top of mind awareness).
BCG Matrix in the Marketing strategy of Asian Paints –
Asian Paints is in the business segments such as the production of wide range of paints for Decorative, Home Improvement, Décor and Industrial use.     
Since the brand is the leader in the market it operates, therefore, all its business segments are Stars in the BCG matrix. 
Distribution strategy in the Marketing strategy of Asian Paints –
Asian Paints distributes its products and services through retailers, wholesalers, and distributor. It operates in 19+ countries and has 26 paint manufacturing plants globally servicing consumers in more than 65 countries.
Besides Asian Paints, the group operates globally with its subsidiaries such as Berger International Limited, Taubmans, SCIB Paints, and Kadisco, and Apco Coatings.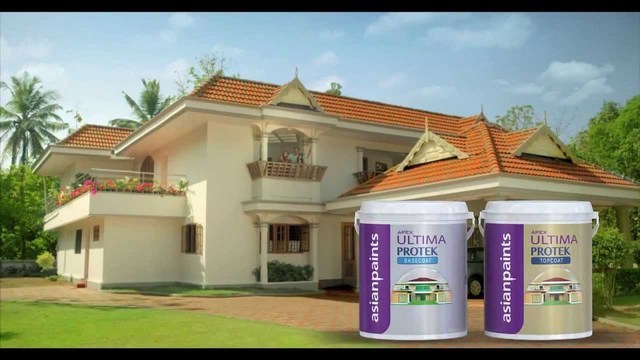 Brand equity in the Marketing strategy of Asian Paints –
Asian Paints been ranked 8 in Forbes magazine list of world's most innovative companies. The brand has been valued at $ 16.1 billion as of may 2017 (market capitalization value method) generating revenue of $ 2.25 billion.
As per World's Coating 2017 report, it has been ranked 10th amongst the Top paint companies in the world. It has been included in a list of India's Super 50 companies by Forbes.
Competitive analysis in the Marketing strategy of Asian Paints –
The Asian Paints competes in the market with players operating in one or more product segments and meta-market industry.
In order to compete with other companies, Asian Paints has done forward integration to work closely with painters, decorators, architects and home designers so that to offers the full-fledged array of customized furnishing and decoration paints and other related solutions such as for Bathrooms, kitchen, industrial and for the automotive industry.
Market analysis in the Marketing strategy of Asian Paints –
The market in which it operates is affected by the factors such as Government regulations, bargaining power of suppliers, rising labor cost, a large number of competitors in the market, counterfeit products, alternative products etc.
The massive infrastructure development in the developing nations led by the growth of the real estate in the rural markets, rising consumption, increasing per capita income are some of the factors resulted in the instrumental growth of the industry.
Customer analysis in the Marketing strategy of Asian Paints –
Customers of Asian Paints are homeowners, corporate, automobile companies, distributors, and wholesalers etc.
Its retail customers are the people in the age group of 20 years & above and are from middle, upper middle and upper-income group, while corporate customers are companies, government bodies, and other institutions.
Liked this post? Check out the complete series on Strategies