The Japanese Consumer electronics manufacturing & marketing multi-national Corporation (MNC) Casio Computer Co., Ltd was founded by Tadao Kashio in the year 1946 who started the company by developing its first product as Yubiwa Tube, a Cigarette holder. Later on with a focus on developing Calculators company became popular worldwide which was capitalized by the company through diversification of its business portfolio.
Segmentation, targeting, positioning in the Marketing strategy of Casio-
Casio uses a mix of demographic, geographic and psychographic segmentation strategy variables such as age, income, family background, working conditions, literacy level and many others due to its presence in various electronic product groups which satisfy diverse needs of the customers.
It uses differentiated targeting strategy so as to devise strategies for acquiring the potential customers of different segments in different product categories.
Since Casio has a presence in various electronics product categories, therefore, it uses a mix of customer benefits and product class positioning strategies.
Mission- "Not Available"
Vision- "Envisioning the world no one has ever seen"
Tagline-"Creativity and Contribution"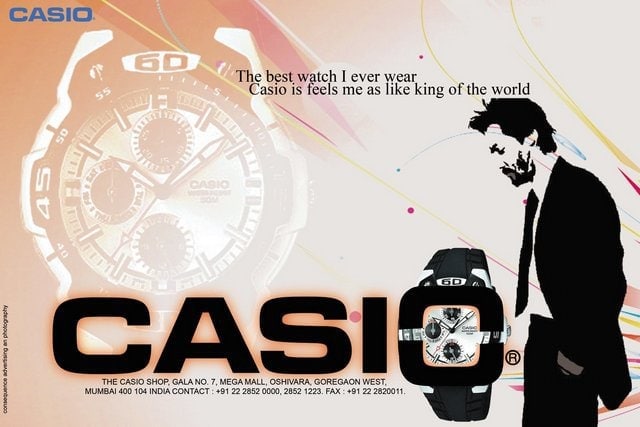 Competitive advantage in the Marketing strategy of Casio-
Diversified broad product portfolio: Casio is ruling the growing economies with its strong product range which is not only helping the company in offering a broad array of products to its customers, whether it is its calculators or electronic items or office equipment but also driving company's growth trajectory.
Strong Hold in Consumer electronics segment: Casio has a strong product line in consumer electronics segments which had not only helped the company in retaining its customers but also supported it in garnering 85%+ of its revenue from this segment.
Glo-cal strategy: Expanding its footprint in the emerging markets and focusing on the localized market need based products has helped the company in expanding globally and acting locally.
BCG Matrix in the Marketing strategy of Casio-
Casio products are divided into three categories namely consumer electronics, System equipment, and others.
In its consumer electronics segment although the company has products like electronics calculators, watches cameras etc but due to the presence of large competitors in the segments, it is a question mark in the BCG matrix.
Since Casio have limited offerings in the office equipment product category that's why it is a question mark in the BCG matrix.
Distribution strategy in the Marketing strategy of Casio-
Multichannel distribution model has been used by the Casio to distribute its products through a medium such as retail outlets, distributors/ wholesalers, E-commerce sites, Pops and Mom stores etc.
Reduction in the distribution cost and optimization of the channel is the result of the large portfolio of the product categories that the company has.
Brand equity in the strategy of Casio-
Casio has been associated with calculators, watches and many other electronic items since its inceptions. Its calculators are so much famous in the markets it operates that it is helping the brand in creating high visibility in the market and increasing its (TOMA) top of mind awareness.
In the year 2016, it has been ranked 40 in the list of Japan's best global brands by Interbank.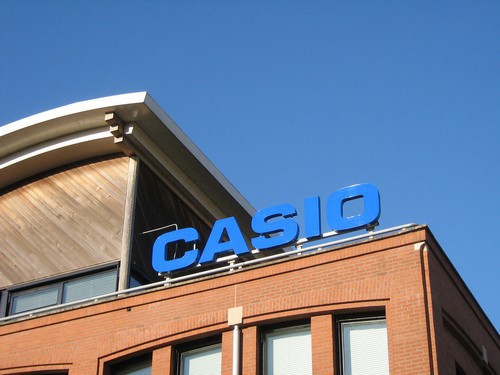 Competitive analysis in the Marketing strategy of Casio-
The market in which Casio compete is overcrowded with a large number of national, local and multinational companies. The market is price sensitive and imitated products are the major threat to the companies operating in this industry.
Market analysis in the Marketing strategy of Casio-
Casio faces various bottlenecks in terms of technological product life cycle, rapid change in the technology, regulatory guidelines, labor cost, political instability, rising prices of the resources, currency fluctuations, increasing competition from the global companies which is making certain products like calculators out of fashion /use.
Customer analysis in the Marketing strategy of Casio-
Casio is touching the lives of each and every age group of customers in some or other way in this digital age through its product portfolio globally more especially the emerging markets where competition from the global brands are less.
Liked this post? Check out the complete series on Strategies